There are two ways of going about building any website – or being a website owner in general – you can either (a) do things based on a hunch, or (b) base all your decisions on actual user behavior and good data / analytics.
Guess which one is the better approach?
Okay, I don't mean to sound patronizing, sorry. Actually, the message I'm trying to convey is that taking action based on data is much easier said than done…
I mean, we all know that data is the ultimate insight into how our visitors behave on the website and the things we can possibly do to improve their experience, thus making the website more successful as a result.
But the difficulty of it all is in the execution. Without the right tools, you're going to find it a really challenging task. This is where today's review comes into play:
Today, we're looking at Zarget. Here's what it is and how it can help you get to grasp with your conversion rate optimization efforts:
What Zarget is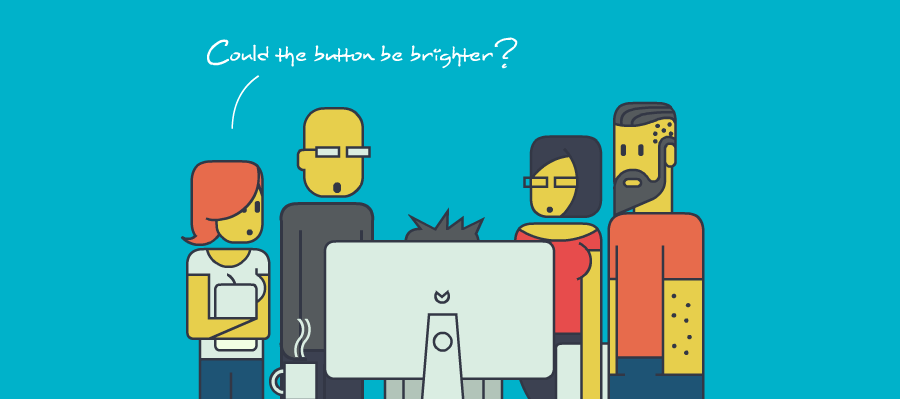 Zarget is a conversion rate optimization (CRO) software that lets you understand your audience better and take action right away based on the insights that you're getting from the tool.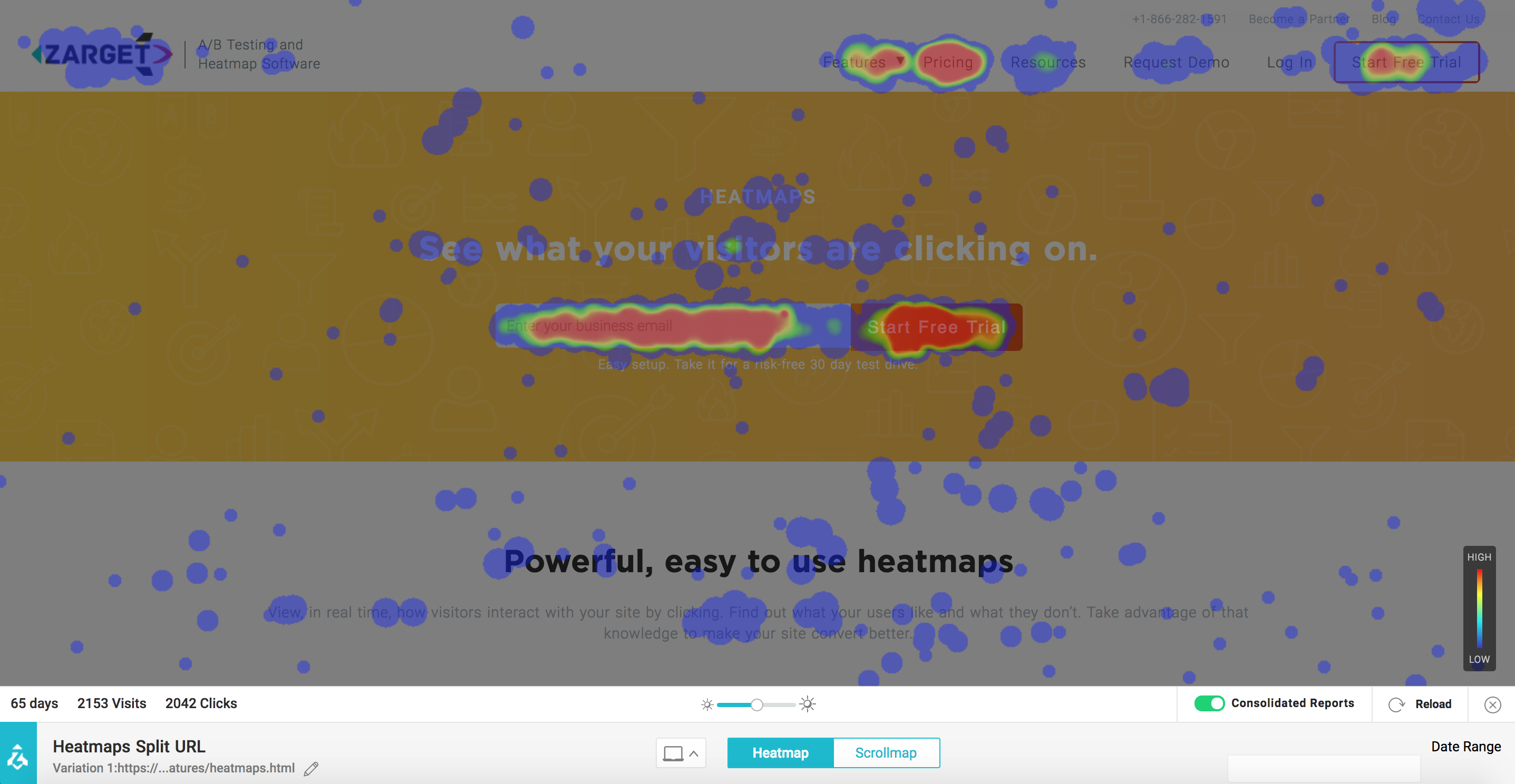 Or to put it a bit more plainly:
The way Zarget works is that it manages to connect two crucial parts of any CRO process: data collection, and making it easy for you to then understand and take action on that data.
Here's the thing, all website owners, designers and UX researchers struggle to get through one crucial process to make their websites successful: (1) get detailed insights on their visitors, (2) understand their behavior, and (3) improve conversions based on that.
As it turns out, when you're trying to find out what works on the page and what doesn't, data isn't everything.
For example, knowing that your people are leaving without doing a specific thing – aka buying – is only half-useful. In order to act, you need the complete puzzle – you need to know why those people aren't doing what you want them to, and what exactly you can do about it.
Zarget attempts to solve that problem for you through its CRO modules:
The elements of Zarget
Zarget has 5 integrated CRO modules:
In other words, Zarget puts your website data in perspective and lets you figure out all the "whys" and "hows" of your conversion leakage, so to speak.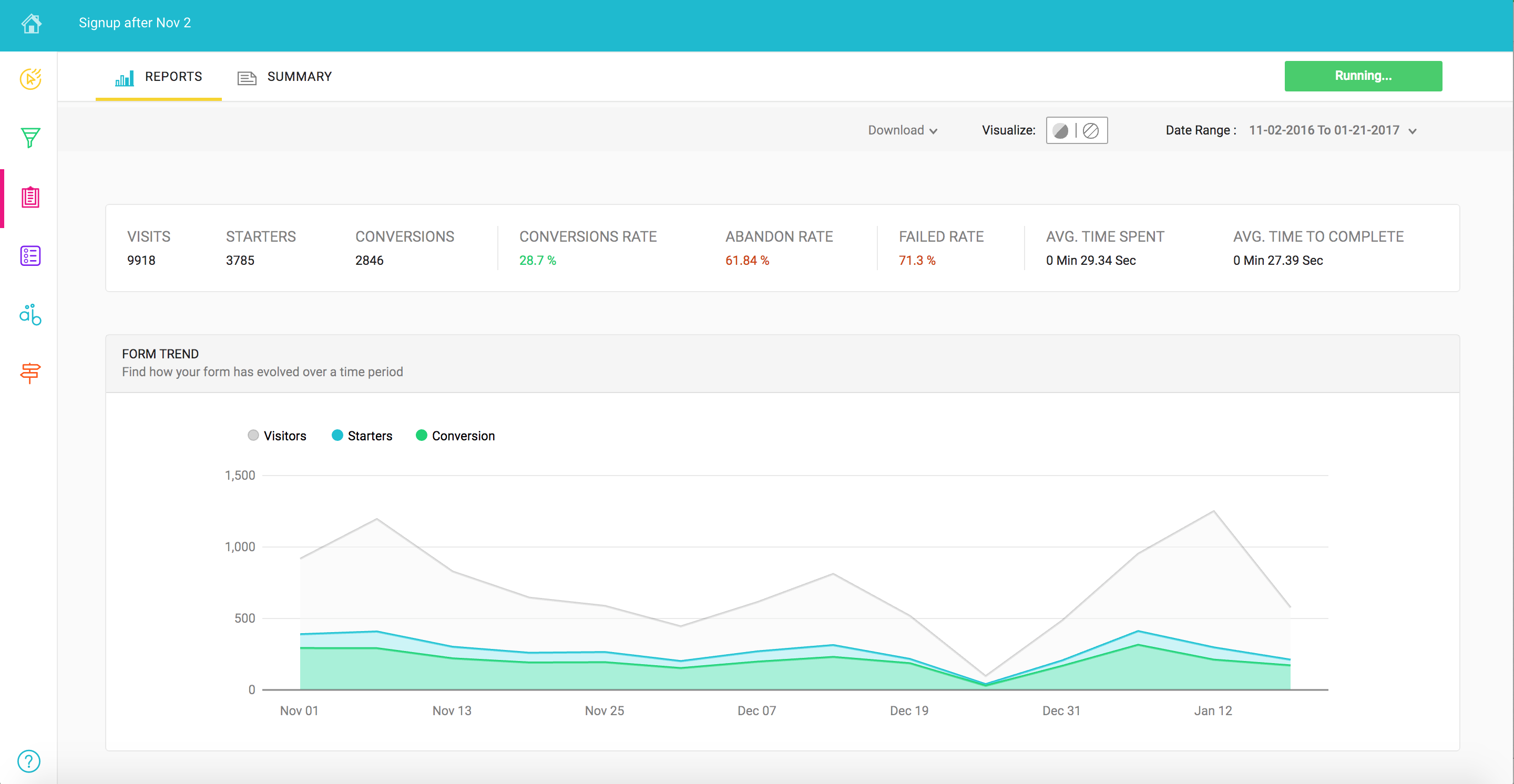 Plus, ease of use is key here. Instead of focusing on raw numbers, Zarget aims for a more understandable approach that's easier to take action on. For example, it gives you a Chrome plugin to let you see what's going on with individual parts of your website in real-time, instead of forcing you to take static snapshots.
In short, Zarget is all about giving you answers in a way that's easy to understand.
Who should use Zarget?
There are a handful of scenarios in which Zarget will prove very useful:
First off, if you run a website for any business purpose whatsoever – where you depend on your visitors doing certain things while on your website – then Zarget will help you understand those users' needs better, and thus cater to them more effectively. In other words, if you have a website built for a business purpose, Zarget will help you make it more successful.
Web designers and developers can use Zarget as a way to data-back their decisions regarding the website's structure, design, or any other elements. Basically, with Zarget, you can help your client test their assumptions and present them with solutions set in the real world.
UX researchers and data specialists can finally work with a tool that doesn't only spit out raw numbers but also puts them in perspective and gives them better presentation. Plus, you get tools to act on that information (like the A/B testing module of Zarget).
How to get it
You can just go here and start your free trial – no credit card required. As part of the trial, you get access to all of Zarget's features.
Then, if you end up loving it, there are two main licenses:
Standard: $15 a month. Included: Heatmaps, Scrollmaps, Funnel Analysis, and Form Analytics modules.
Professional: $35 a month – the complete CRO suite.
You can use either of these licenses on unlimited domains, and perform unlimited experiments.
Or … there's the other way of getting Zarget:
Giveaway
The good guys behind Zarget have provided us with 5 one-year, Standard licenses to give away.
Again, as part of the Standard license, you get unlimited access to Zarget's Heatmaps, Scrollmaps, Funnel Analysis, Form Analytics, and you use it on unlimited domains and perform unlimited experiments.
How to participate
See below for the rules and info on how to enter:
Touchdown!
The giveaway has ended and this are the three lucky winners:
Matt Mullen
Kai Takahashi
Ton Haarmans
Andy Evans
Maurice Hason
All winners will be contacted via email within 24 hours regarding the prize.
Thanks everyone for participating, and follow us for more great giveaways :)