Giving power to the user and providing them with easy-to-use visual site building tools has been the talk of the town among WordPress developers and users alike for a while now.
With site builders such as Squarespace or Wix breathing down WordPress' neck, everyone's been searching for a viable solution that would offer the same simplicity and overall power.
Thankfully, the WordPress theme market hasn't been sleeping here, and we've seen a number of exciting developments over the last couple of years. And this is where Jupiter X comes into play!
What is Jupiter X?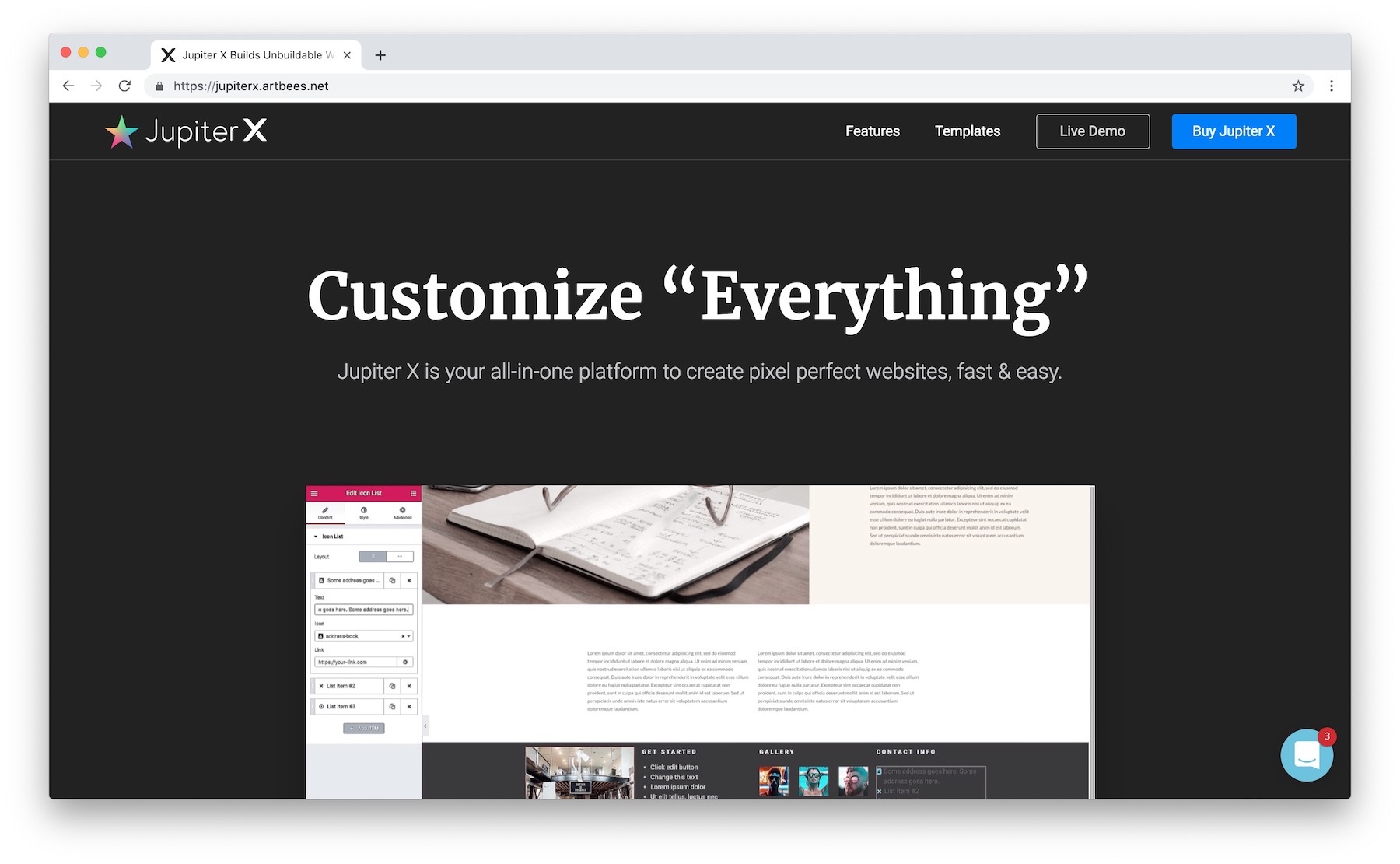 Under the hood, Jupiter X is a WordPress theme. It's fast, lightweight, and feature-rich in the realm of visual page building.
What's great about it is that Jupiter X lets you customize nearly every pixel of your website design and does so in an easy to grasp way – via a powerful drag-and-drop editor.
Here's a more in-depth look:
What's inside Jupiter X?
The main focus of Jupiter's is to deliver simple to use tools that let you create pixel-perfect designs for your web pages.
Every element you see on the page can be customized and adjusted. Starting from general page parameters (such as box widths, container size), to fonts, advanced header settings, title bar, footer settings, and more.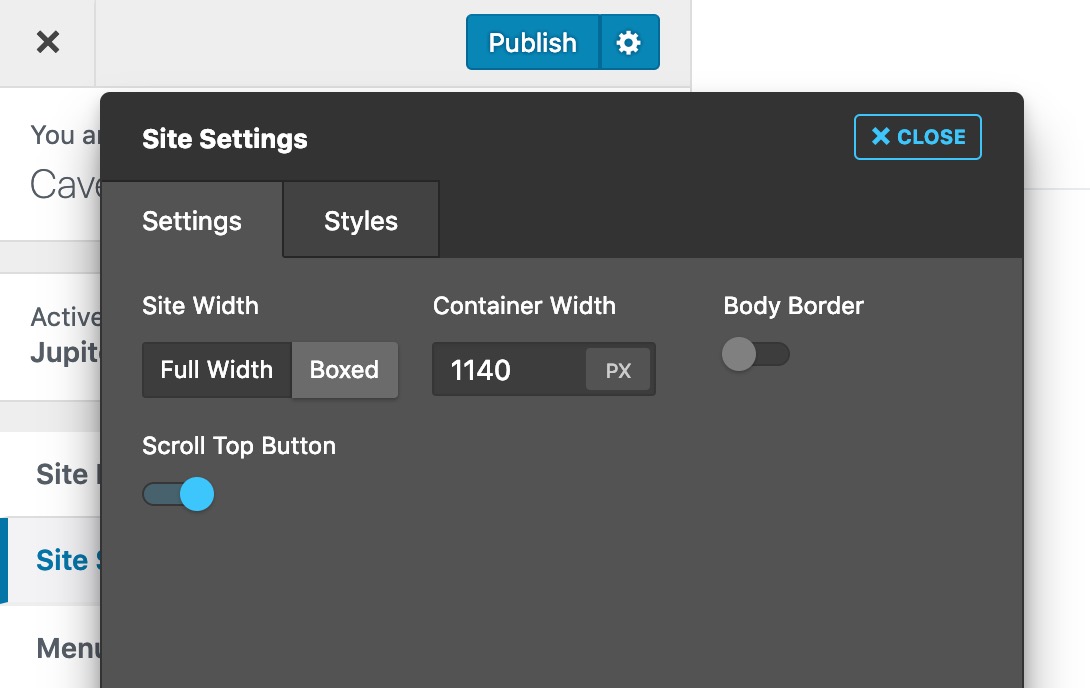 Jupiter X has also been optimized to cooperate with Elementor and let you reap the full benefits that the popular builder plugin has to offer.
In many ways, it's the missing layer between Elementor and letting you take full visual control of your website design. What I mean is that, traditionally, Elementor lets you do only what the theme that you have active allows it to do. With Jupiter, everything is permitted, hence the great customizability.
Moreover, that customizability is also mobile-oriented – you can tune up the desktop and mobile looks of your site separately.
Then, in comes WooCommerce support. Every year, we're seeing more and more online stores running on WooCommerce. With that, every serious WordPress theme should do whatever possible to make sure WooCommerce works smoothly. Jupiter X checks off that box. There are pre-made shop templates, different designs for mobile and desktop, plus a possibility to manage widgets from within the WordPress Customizer.
Interestingly, Jupiter X also lets you customize some of the more closed-down elements of WooCommerce, such as your product list, single product template, shopping cart, and checkout pages.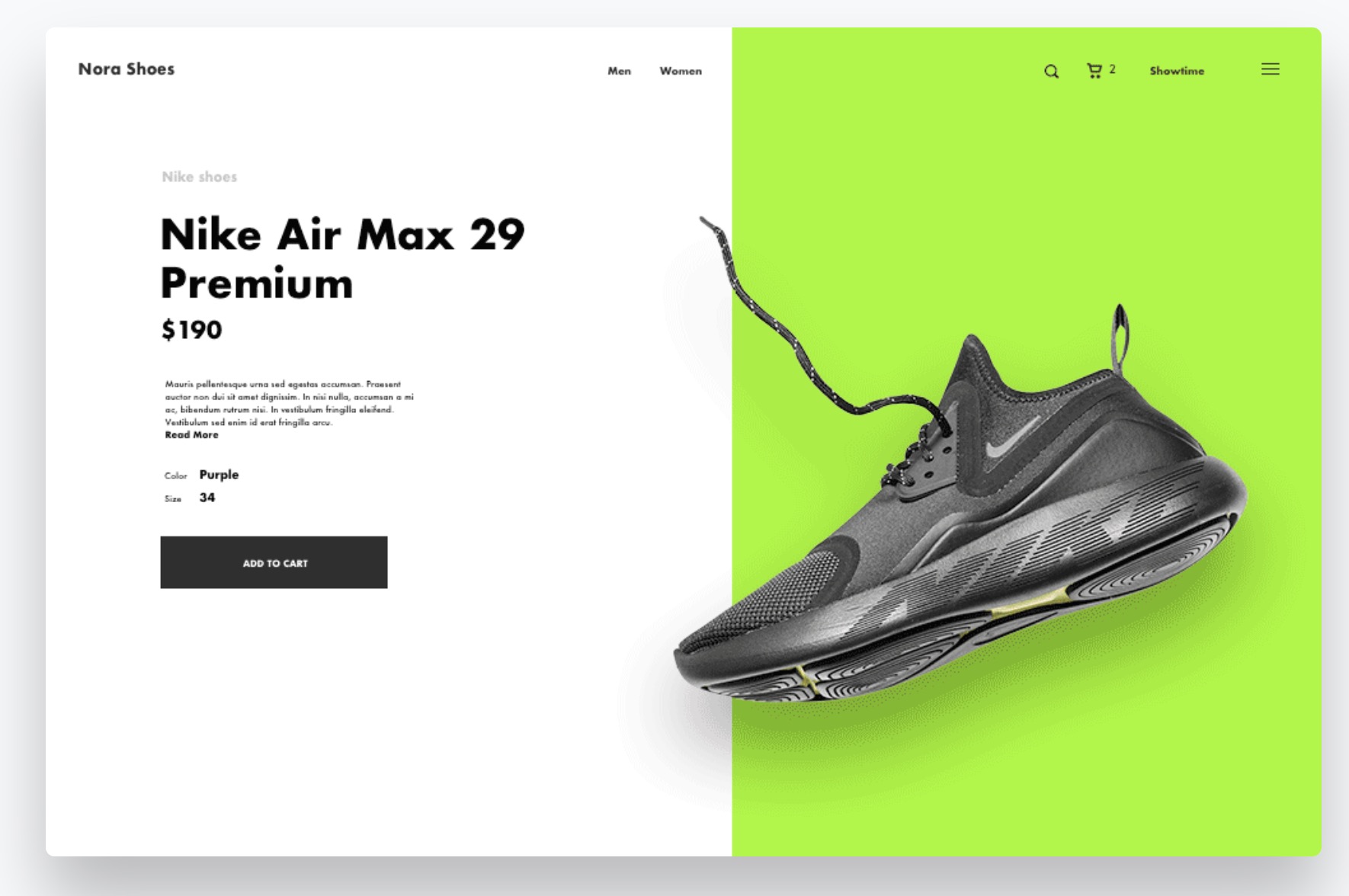 Lastly, you can use Jupiter X to customize your footers and headers. The header is often one of the main elements that set your site apart from the competition. And, surprisingly, not many themes allow you to edit headers in any serious way (apart from simple tune-ups). Jupiter X goes all in! You can craft yourself even an entirely new header via the visual builder tool. Plus, there are more than 40 pre-made templates to choose from.
That deep customization doesn't end here either. If headers and footers aren't enough, you'll be happy to know that you can tune up your blog post styles and portfolio styles as well.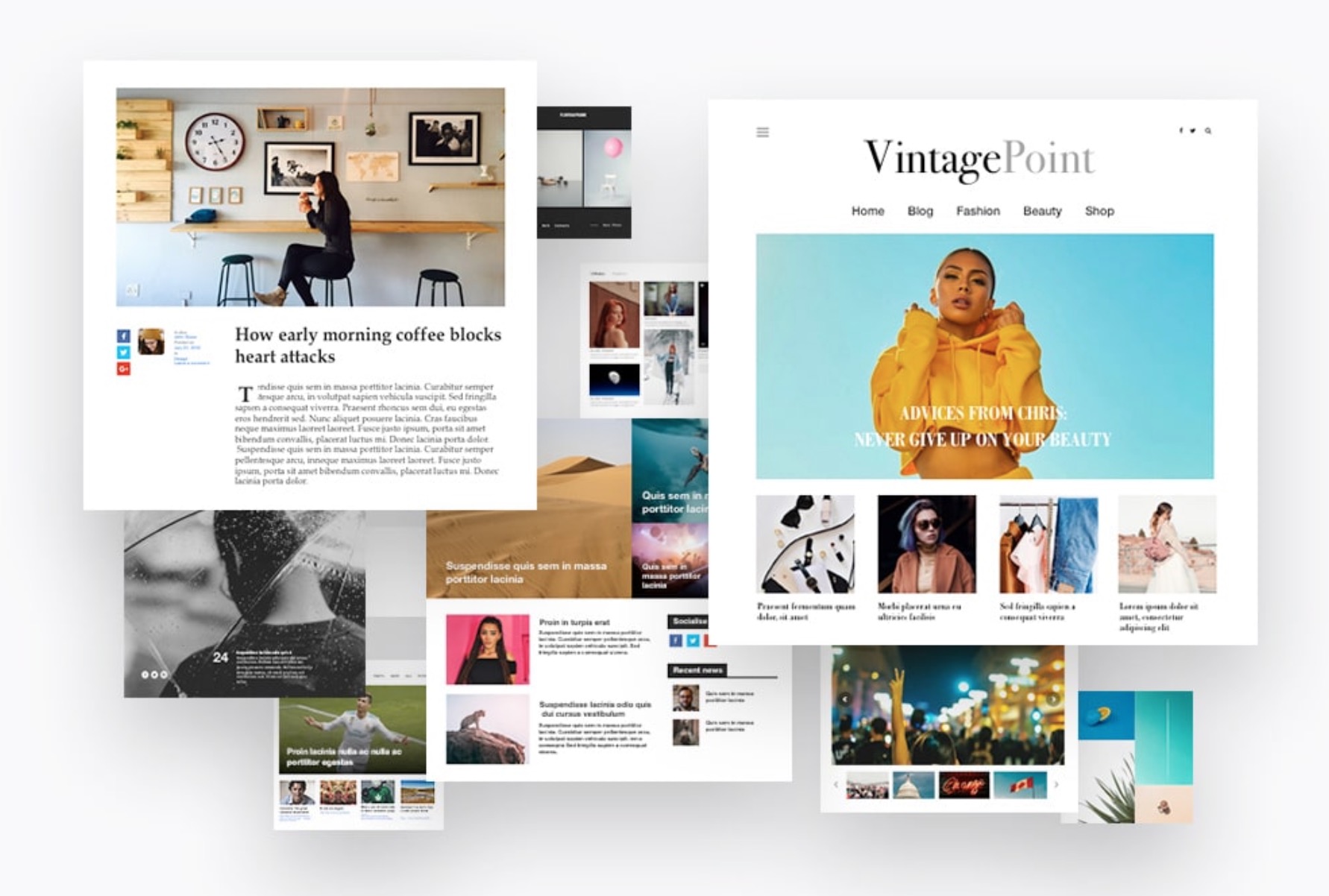 In other words, you don't have to settle on just one blog post look that other themes provide. With Jupiter X, you can build yourself something completely custom.
Using these features, you can basically reinvent your design entirely. You can turn on and off some of the elements shown alongside your blog post – like social media buttons, comment blocks, meta.
Okay, but how well does all of this actually work in practice? I hear you. Here's the answer:
How is it like to use Jupiter X?
Jupiter X installs like any other WordPress theme. After the installation, you'll be invited to run a setup wizard and fast-track your way through the initial configuration.
As part of it, Jupiter will take care of installing all the helper plugins to enhance your experience further.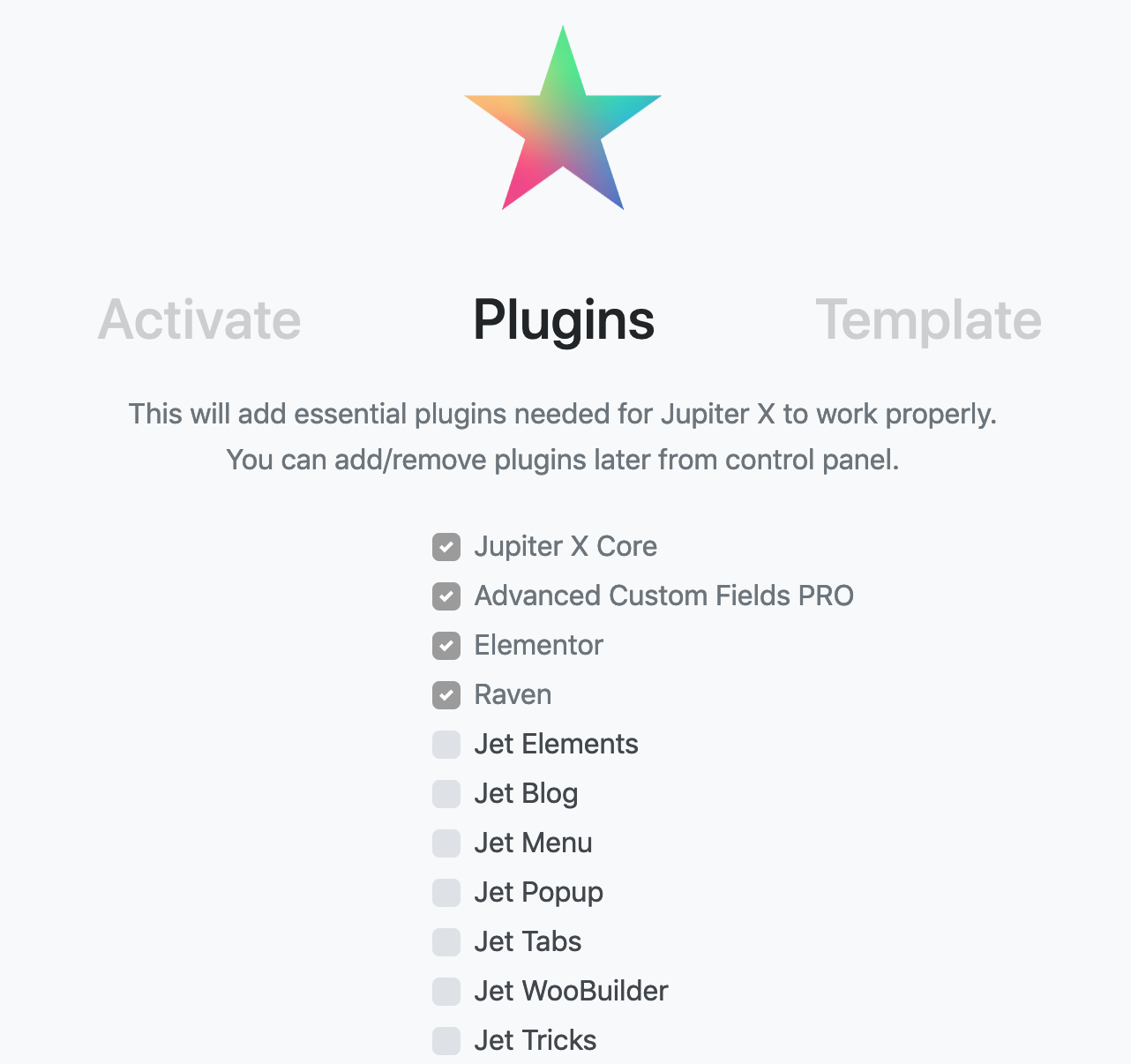 It'll also give you an option to choose from a range of pre-made design templates grouped in a handful of categories (there are more than 150 templates in total).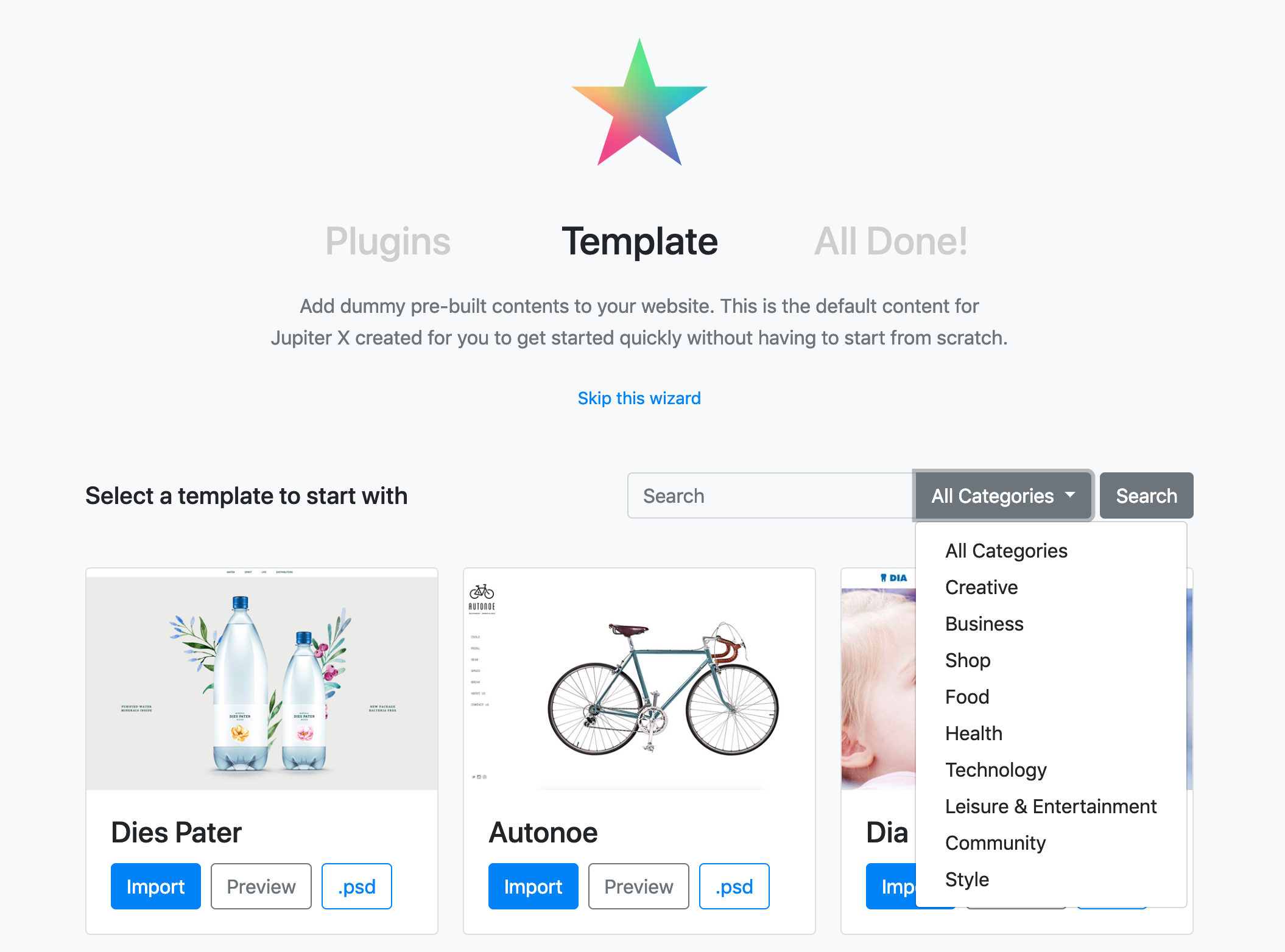 With the theme installed and active, you can go to the control panel to adjust other parameters of your site.
From there, you can also learn how to work with Jupiter X by watching tutorial videos or reading the documentation.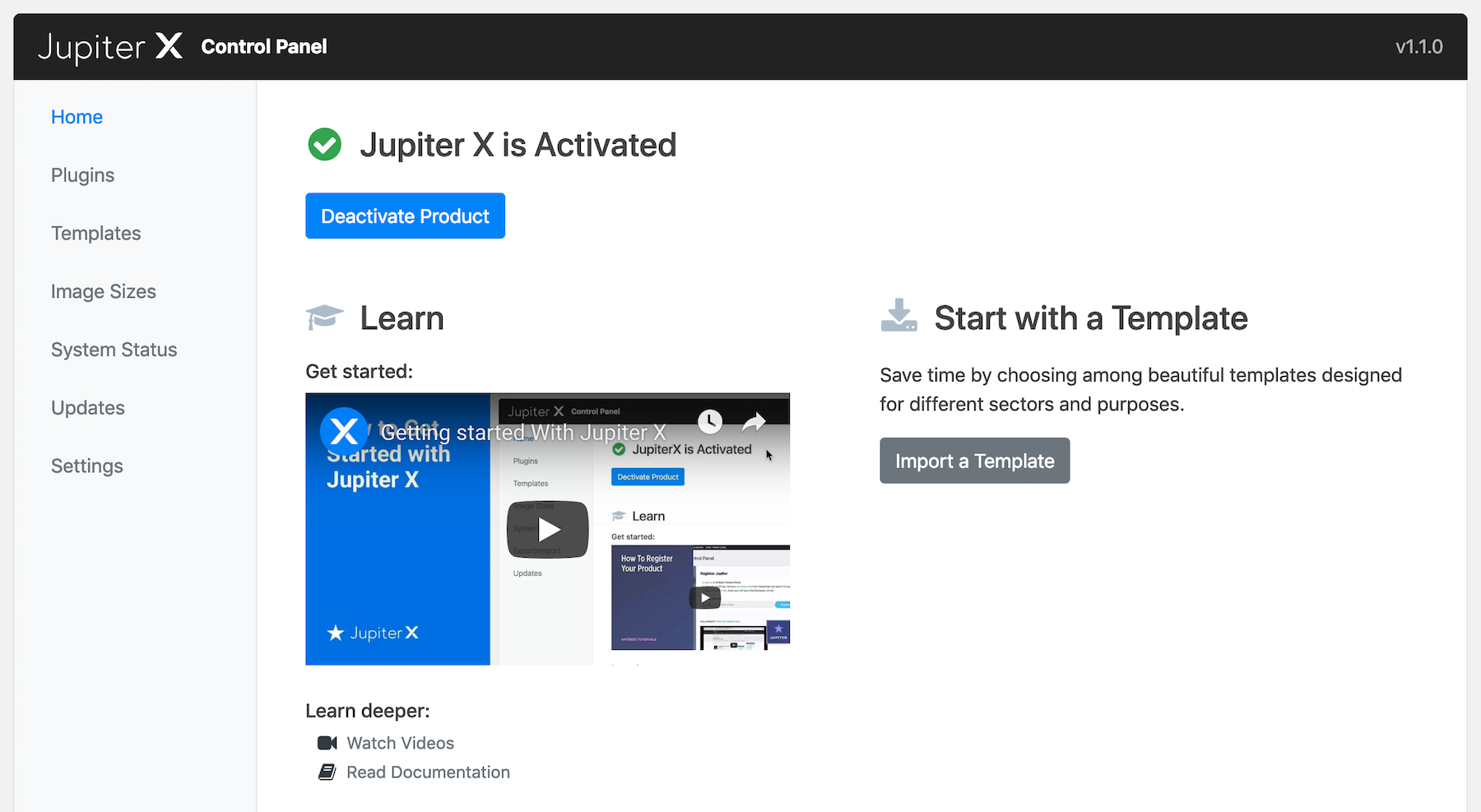 The first thing to do if you're working on your own site would probably be to import one of the available design templates. This will speed up your launch considerably since you don't have to start from scratch. You can also go into the customizer to adjust the global parameters of your design.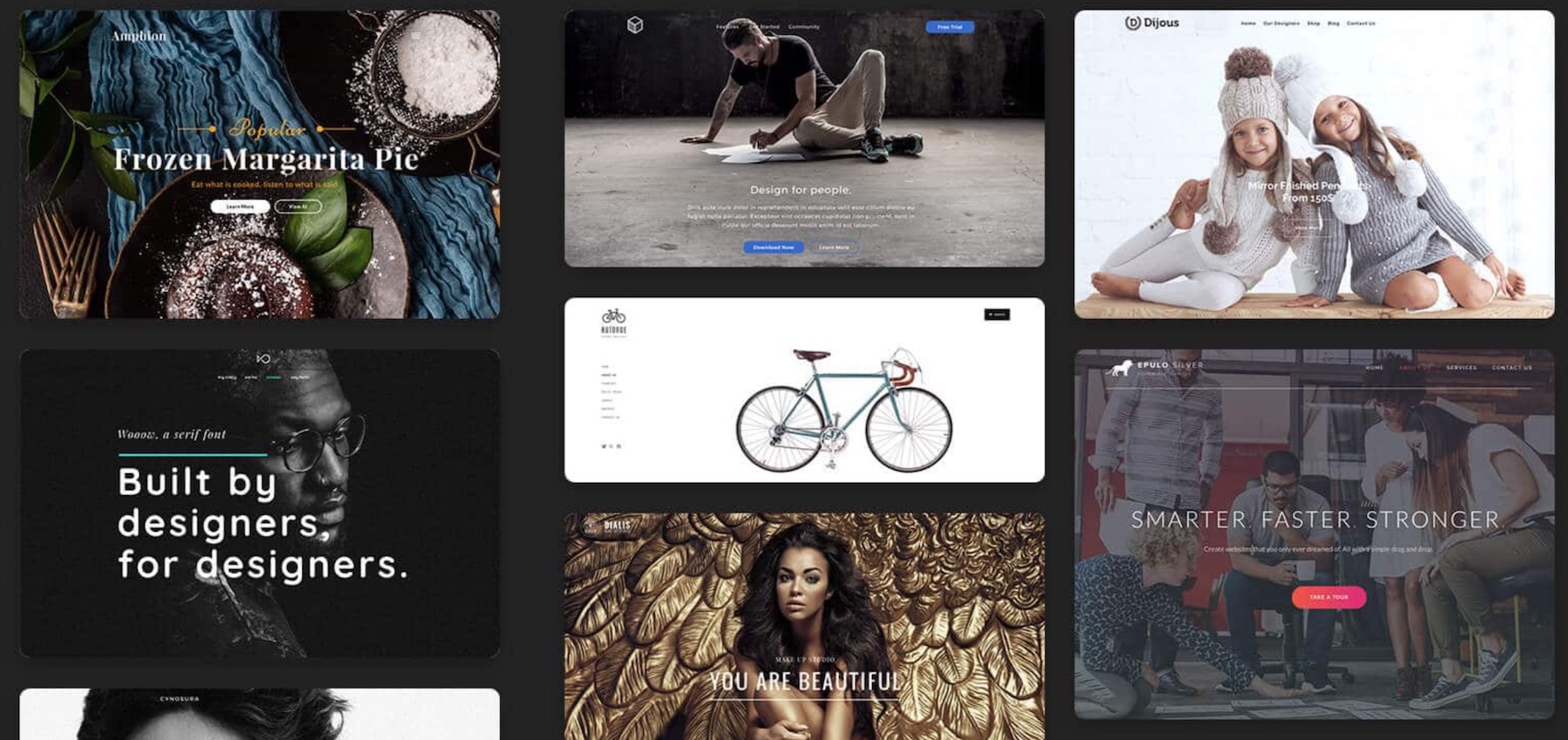 If you are a bit more advanced then you'll be happy to hear that Jupiter X is also quite developer-friendly. With the help of tools like Beans or ACF Pro, you can extend Jupiter X to be whatever you need it to be.
Also, you can always count on the Jupiter X team to help you out whenever you need assistance. The company behind the theme – Artbees – is a member of the Power Elite Envato Wall of Fame.
If you want to see Jupiter X in action, check out this demo. Plus, here's the official video:
To get Jupiter X, either go to the project's official website or visit the theme's page at ThemeForest. At $29, Jupiter X looks like a great buy. There are more than 100,000 websites built with Jupiter already.
What do you think? Does Jupiter X look like a good choice for your next website project?