Embracing WordPress has made us embrace visually brilliant websites. The built-in modules of WordPress aid in creation of websites that serve as effective tools for promotion of business products and services. Not only corporate websites, but WordPress has even rendered us the flexibility to build text-blogging as well as photo-blogging websites.
Getting perplexed with the search engine optimization of a WordPress website/blog is a common scenario among WordPress users. However, we're fortunate enough to have an easy access to methods that allow us to improve the search engine ranking of our WP sites/blogs. Through this blog, I'll be specially focusing on 6 key tips which can help you improve the SEO ranking for your WordPress photo blog.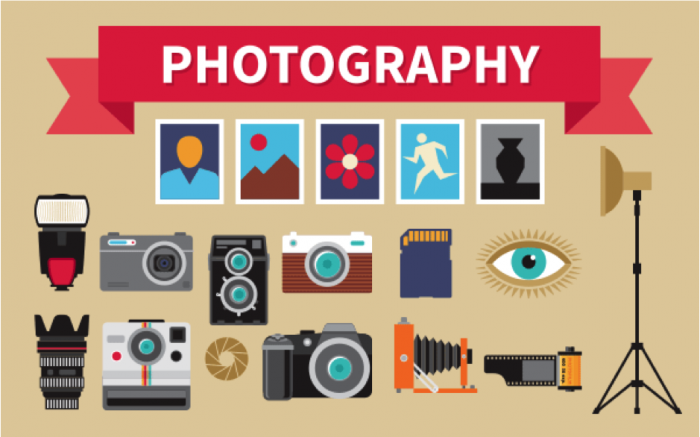 Unraveling the Role of Sitemaps and Their Impact on SEO via a Sitemap Checker
A sitemap acts as a blueprint of your website, housing a catalog of every URL it contains, thus serving as a critical guide for search engines to understand the structure of your website's content. The utilization of a sitemap checker is a strategic way to ensure this information is relayed to search engines effectively, bolstering Search Engine Optimization (SEO) performance.
Particularly beneficial for expansive websites or those bustling with dynamic content, sitemaps offer a transparent breakdown of the site's framework. This simplifies the process for search engines to unearth new content, leading to comprehensive crawl coverage and accelerated indexing of fresh material. The result of this streamlining is enhanced visibility on search engine results pages, promoting the website's discoverability.
Sitemaps also function as a communication tool with search engines, presenting particular details about a website's pages such as the last modification date and frequency of changes. This precision assists search engines in crawling and indexing the website more proficiently through a sitemap checker.
In essence, sitemaps serve as a vital instrument to communicate your website's structure and organization to search engines, aiding in optimizing the site's visibility on search engine results. Employing a sitemap checker is an integral part of this strategy, ensuring your website remains efficiently navigable for both users and search engines alike.
1. Choosing between a free and premium WordPress theme is crucial
Apart from considering the design, you also need to pay special attention to the third-party plugin integration available for the WordPress theme which you're intending to choose for your WP photoblog. While the free themes come with backlinks to their creators, the premium ones lack any such distracting links. Also, the professional layout of the paid/premium WordPress themes is competent enough in boosting the SEO ranking of your photoblog.
2. Sitemaps are hard-to-miss
Well, most of you might not be familiar with the fact that sitemaps are an incredible way to let search engines recognize your WP site/blog over the World Wide Web. By installing the Google XML Sitemaps plugin into your blog, you can easily get under the notice of Google and other major search engine spiders.
3. Setting Permalinks is a must
Google reads a website/blog's URL to decipher the contents on a specific page. Hence, it is important to include permalinks within the blog's URL for affirming greater friendliness with popular search engines. You can opt for replacing yourdomainhere/p?123 with yourdomainhere/photo-title. A point worthing noting here is that for the permalinks settings to work, the .htaccess file in your web hosting root directory must be writable while WordPress is making changes to the file.
4. Tags and Descriptions can't be missed
As a WordPress photoblog owner, you'd have always wanted your images to speak for themselves, but in today's competitive world, it's essential for you to indulge into something that can make your  blog stand out from a group. Since search engines prefer websites with tags and descriptions, it's better to equip your photoblog with the same. You must include the following for your WP photoblog:
Tags– These are the alt-tags which allow your image titles to be visible even when the image isn't viewable. Ultimate Tag Warrior is a WordPress plugin that allows photobloggers to categorize their posts using tags.
Meta Descriptions– These are brief sentences which describe the content of the site. As a sub-text visible in the search engine results, meta description needs to be worded in a strong way.
Title and Photo Descriptions– In addition to equipping the images with a meaningful title, you must describe them using a small paragraph.
5. Making the images search-engine friendly is unavoidable
Well, it's not complicated to achieve search engine friendly images. Ensure to include ALT Information for all your photographs. This is something that can pace up the seo results for your WordPress powered photoblog. Additionally, it is also worth investing your time on deciding a maximum size of your images, followed by re-sizing the same prior to uploading them to your WP photoblog.
6. Using Google Webmaster Tools is truly beneficial
Registering and adding your WordPress photoblog to Google webmaster tools will allow you to keep a good track of the web traffic statistics. You can receive detailed insights on the web sources which are fetching you maximum amount of traffic. Also, you're free to tweak your photoblog for an improved overall performance.
Conclusion
Now you've them all, the 6 finest SEO tips that can get your WordPress photoblog rocking. There's nothing better than getting your photoblog friendly with Google and other major search engines. I'm sure a serious adherence to these tips will drive you away from all confusions regarding WP Photoblog's search engine optimization.