All web designers and developers have one thing in common: we don't like to spend time doing what we really don't need to be doing.
In other words, if there's a shortcut available, we'll take it 100% of the time. And this is where some quality UI toolkits come into play.
There are two main components to a good UI toolkit: it has to be rich and versatile, and it just so happens that the one we're reviewing today checks off on both:
What is Shards Pro?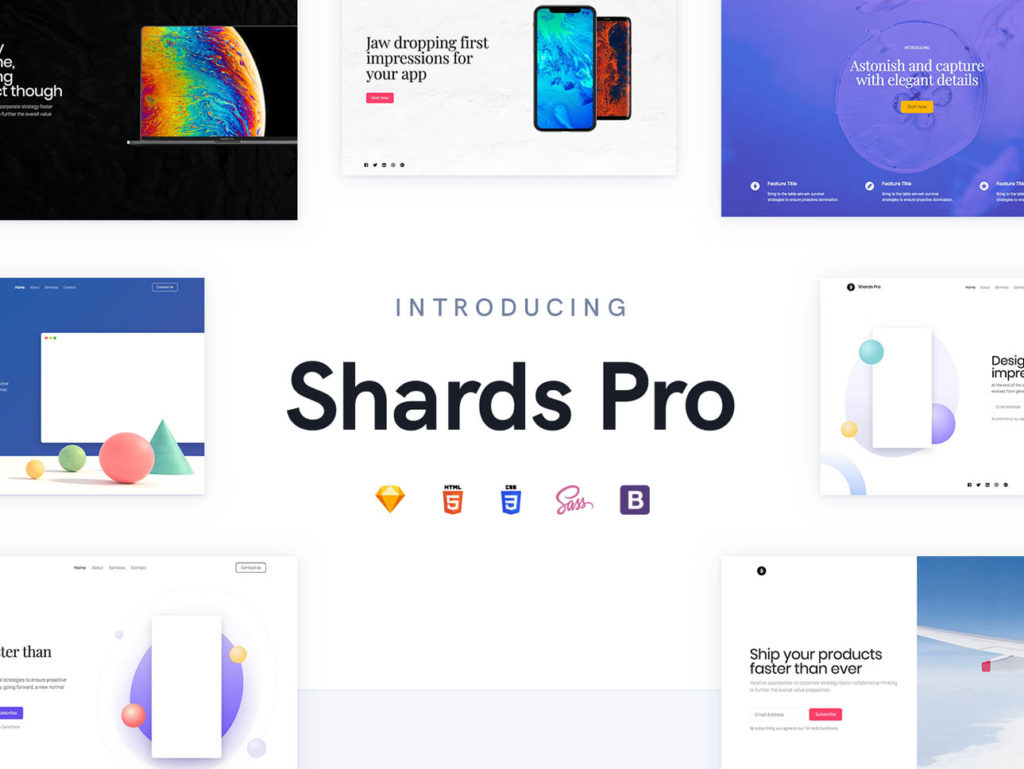 Shards Pro is a premium UI toolkit that gives you all the tools you might need to build a beautiful and functional website design.
It's based on Bootstrap 4, and its primary goal is to assist you in a way that lets you build your creation in minutes instead of days.
What's inside Shards Pro?
Shards Pro has a couple of strong selling points. First and foremost, it's rather massive. There are 350+ components, 15 landing pages, and 120+ hand-crafted blocks, divided into 13 categories.
All these elements are meant to work in classic designs as well as responsive and mobile-first creations.
The entire library has been built from scratch with special care put on visual design and code quality. This care can be really seen in the individual elements, and how they all flow together when put into a finished design.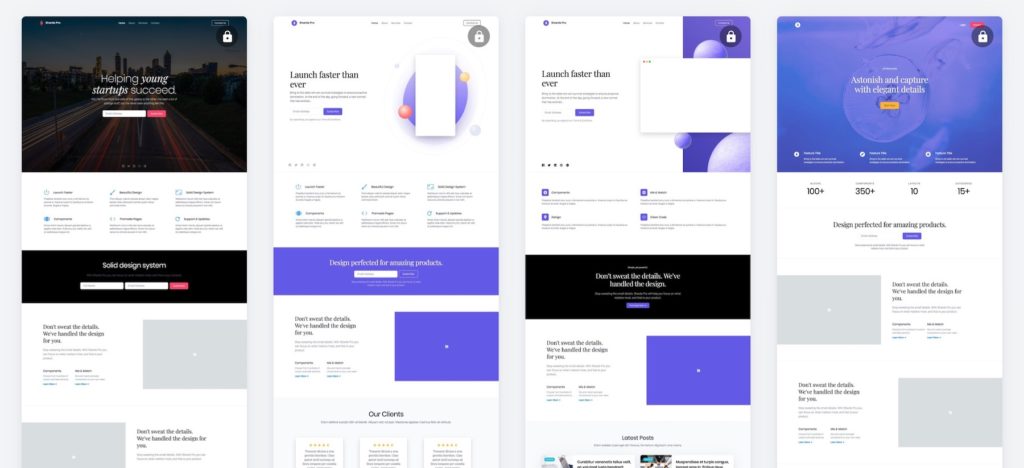 Shards Pro is highly modular, which allows you to easily put different elements next to each other and not have to worry that they won't look good. You can compose beautiful landing pages in just a few minutes. Plus, as I mentioned a minute ago, everything is made to be fully responsive and able to adapt to any screen size.
You can see this versatility if you look at the available demos.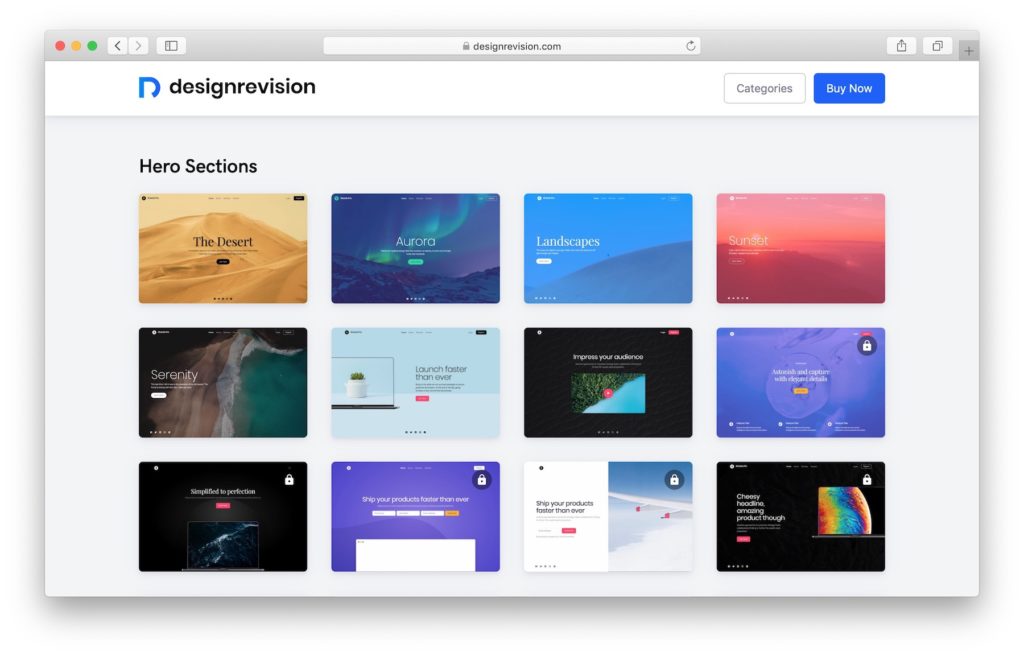 This toolkit seems like it's capable to serve multiple purposes, from app websites, to travel sites, minimal modern sites, photo-based designs that are highly visual, business websites, and more.
Furthermore, you don't only get complete landing page builds but also individual blocks that you can interchange. For example, Shards Pro comes with some good-looking hero sections for your site, call to action blocks, features sections, blog sections, gallery layouts, pricing sections, testimonials, counters, contact sections, navbars, and more.
You basically get every standard website design element imaginable, which means that you don't need to think about those things yourself when building a new project.
Add to that, Shards Pro also comes with a lightweight, but modular development environment that is very easy to customize. With all the components being built using clean and optimized code, everything can fit within your development workflow naturally.
From a more developer-centric point of view, it's important to mention that Shards Pro supports the popular icon fonts such as Font Awesome, which you can use anywhere without the need to adjust the kit in any way. The whole package is styled using SCSS, which gives you the ability to take the source files, adjust them to your liking and then recompile the whole thing.
Last but not least, everything is well documented, so there are no questions left unanswered. Also, if you need any assistance, there's support included in all plans. Speaking of plans:
Shards Pro comes in three flavors:
Standard: 89 EUR per year
Standard Plus: 129 EUR per year
Extended: 999 EUR per year
The Standard license gives you access to all 350+ components, all 120+ blocks, and all 15 page templates. You also get premium support and updates. The higher tier licenses come with additional source Sketch files and allow you to do more with the kit in terms of using it for commercial projects.
Who should use Shards Pro
Overall, Shards Pro looks like a great UI kit for designers and developers working on websites that need to be done quickly yet still need to impress in terms of design.
Thanks to Shards Pro's customization possibilities, you really don't need to worry that the kit won't be able to fit your project or that making it fit would require too much work.
In most cases, you should be able to use Shards Pro in near push-button-easy fashion, where you just pick the elements you need, put them together and only perform some quick tune-ups.
Lastly, there's a 30-day money back guarantee on all plans, so you can test the kit out with no strings attached.
To learn more and download Shards Pro, visit the official website here.
We also have a Giveaway :)
The good guys behind Designrevision have provided us with 5 Pro standard licenses to give away here.
See below for the rules and info on how to get on board:
a Rafflecopter giveaway