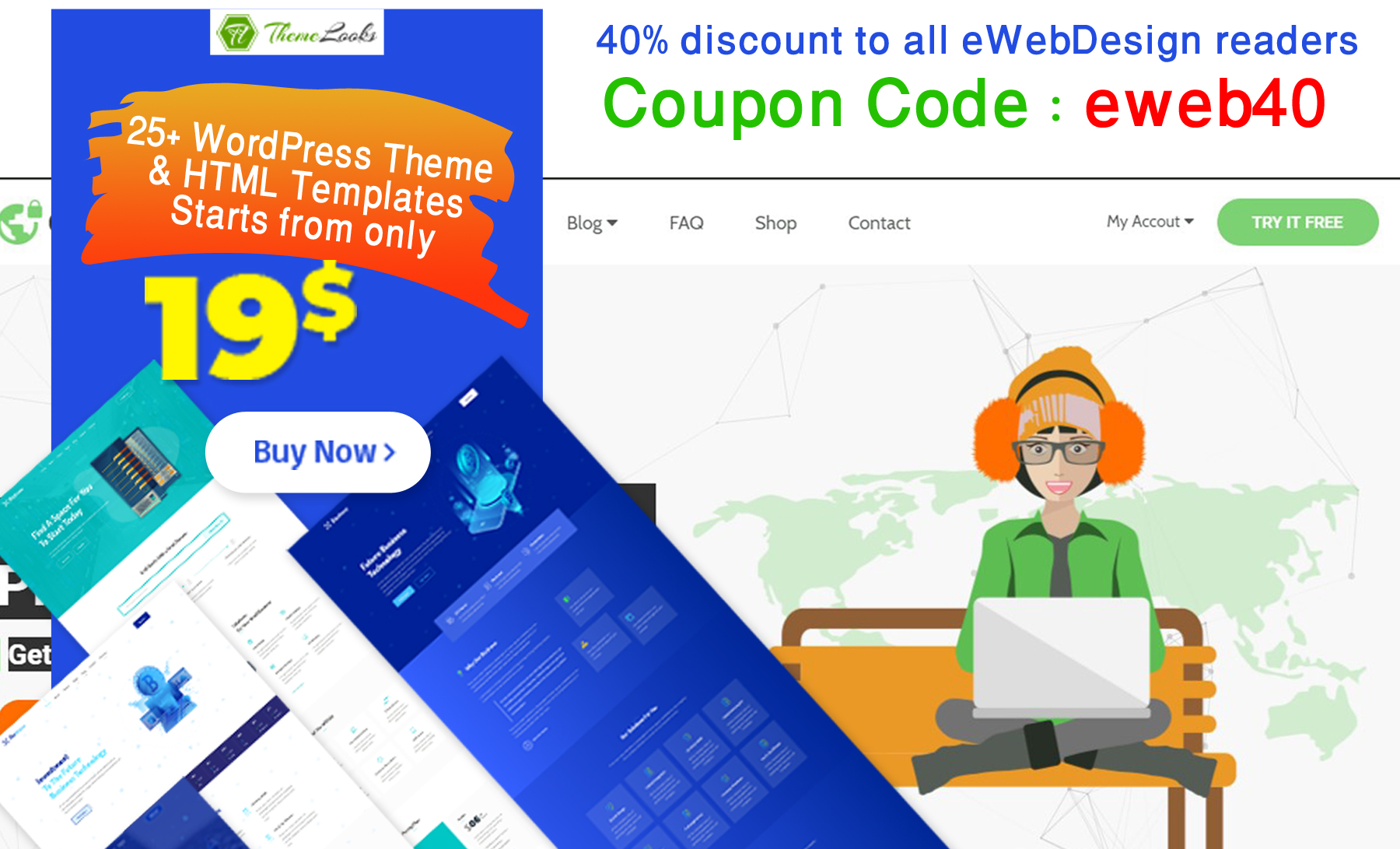 While there might be more than enough WordPress theme stores out there, not all of them seem to know who their ideal customers actually are. They'd prefer to sell to everybody, but that only backfires due to lack of focus. In an attempt to please everybody, they end up pleasing no one.
ThemeLooks doesn't suffer from this problem. Where other theme stores might be spreading themselves thin, ThemeLooks focuses on online businesses that need a website as a core part of their operation. Particularly, fledgling web hosting businesses.
In this review, we tell you all about the ThemeLooks theme store and why you might want to pay them a visit.
What is ThemeLooks?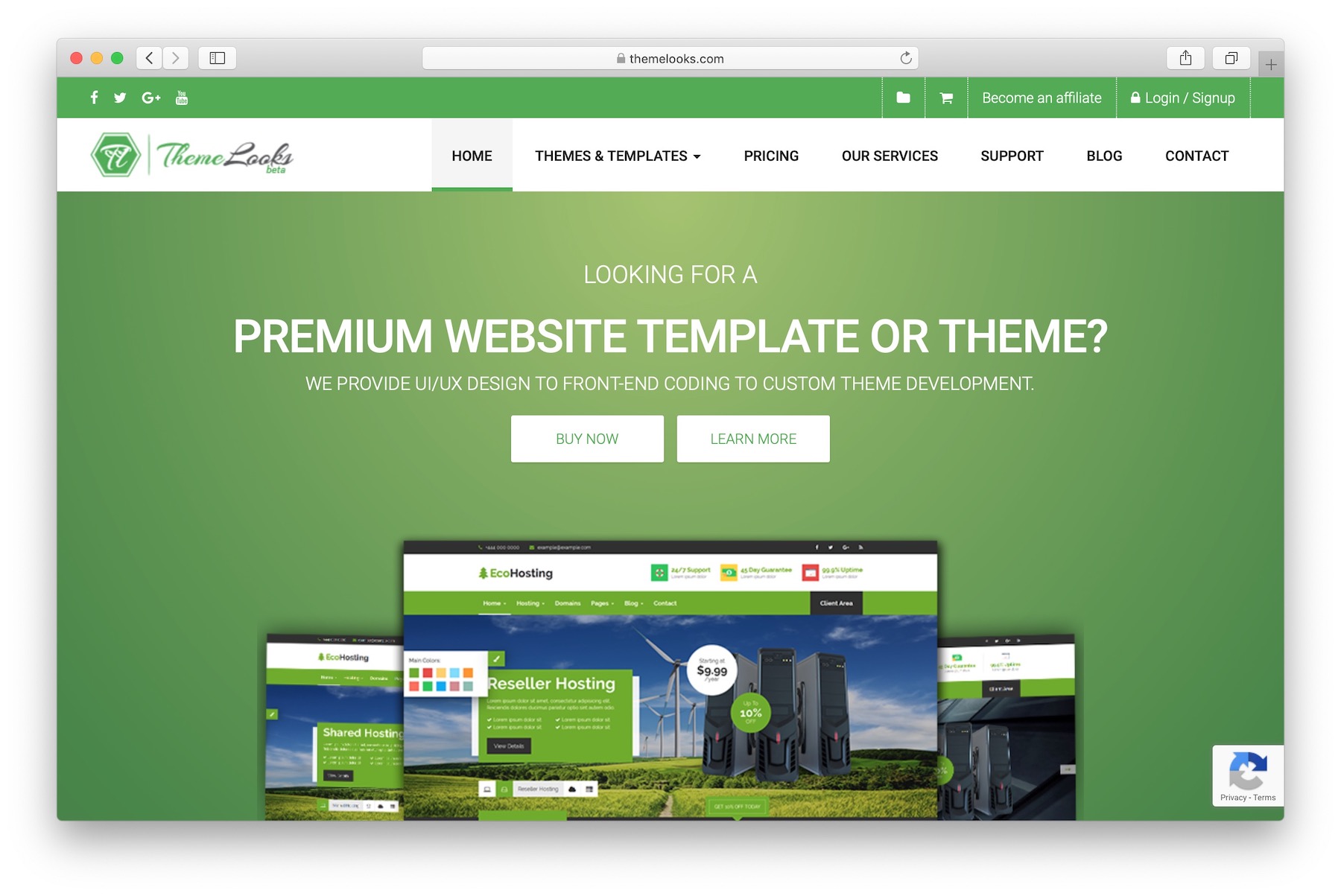 The label says that ThemeLooks is a premium WordPress theme store. But when you look a bit deeper under the hood, you'll find out that they focus on three main areas:
WordPress themes
Website templates (HTML5)
WHMCS themes
About that last thing; in case you don't know, WHMCS is a web hosting automation platform. In plain English, if you want to launch a web hosting business, WHMCS will save you time by setting up automated billing, manage hosting setups and domains, provide security and a lot more. In other words, if you want to be a hosting business, WHMCS is something you should look into.
However! With that, you don't want your hosting platform to look like every other platform out there built with the same tool.
This is where WHMCS themes come into play. As it turns out, you can add a standard template layer on top of WHMCS to make it look original.
ThemeLooks provides you with precisely such themes.
More than that, they also sell WordPress themes to match. Meaning, you can launch your own site using the WordPress theme and then use a WHMCS theme that looks very similar, making the whole experience consistent for your customers.
Design-wise, those themes look quite attractive and follow the modern trends in web design, so you don't need to worry about looking outdated.
Some examples: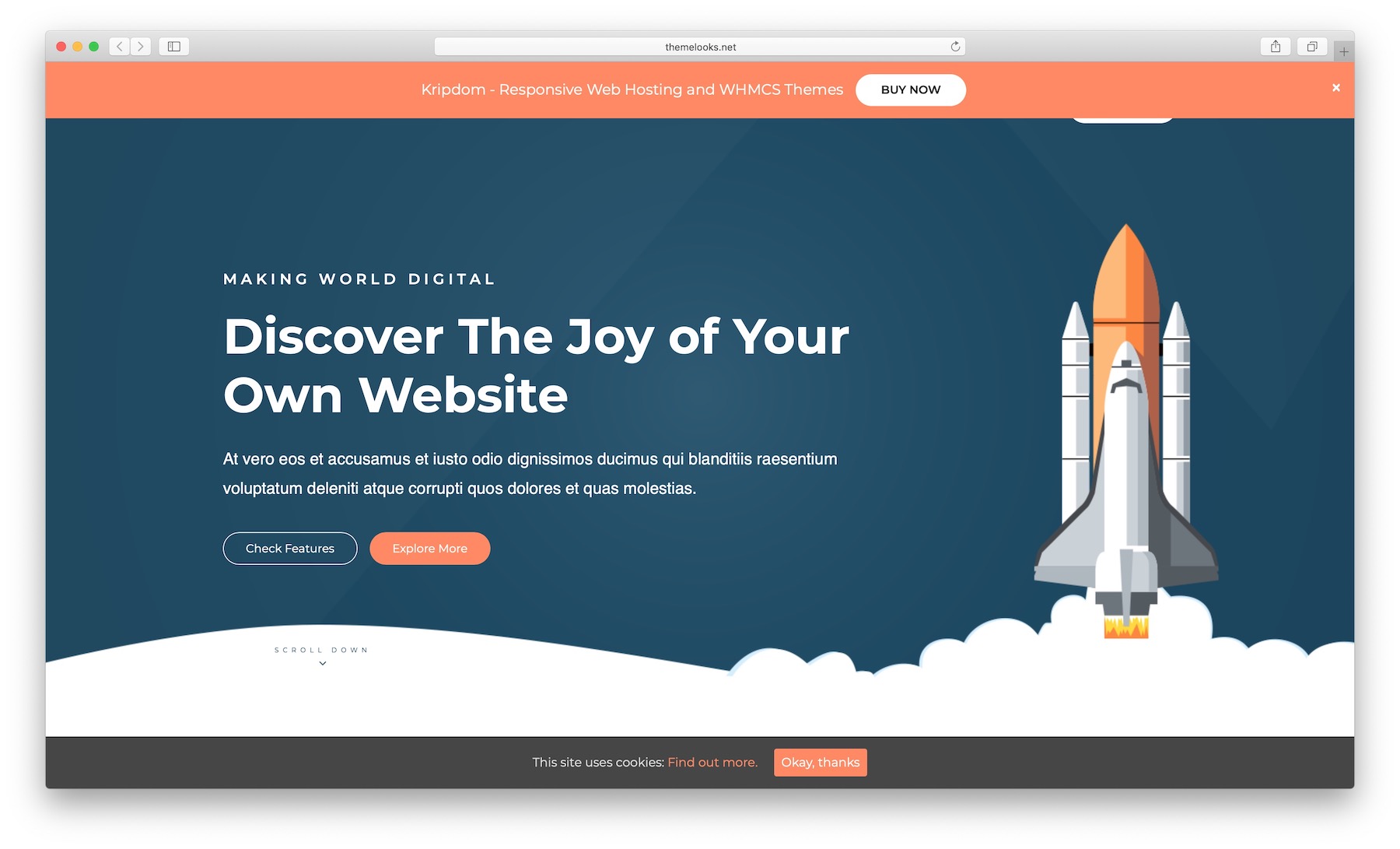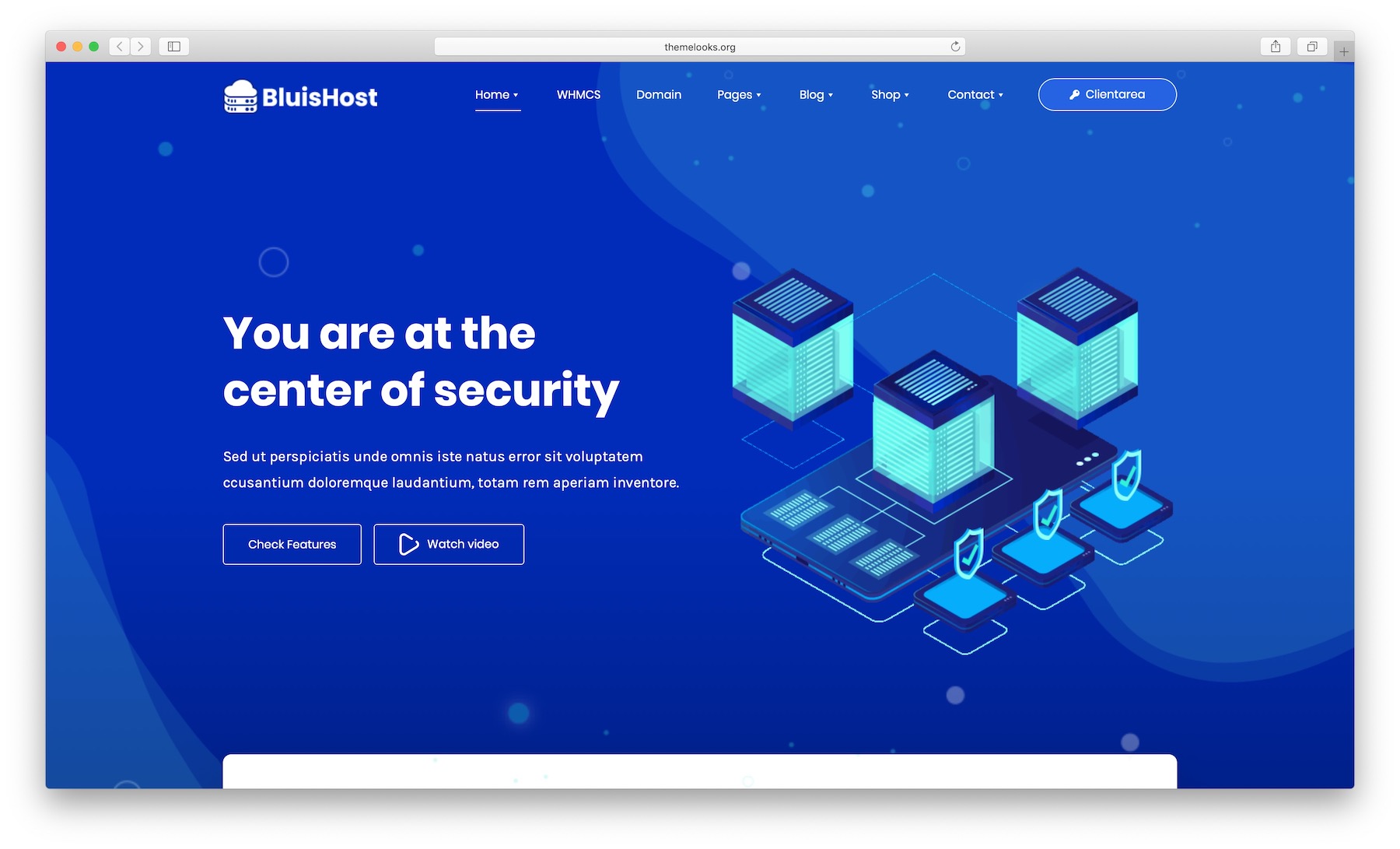 And, of course, the main benefit here is that you don't have to build those designs on your own. If that wasn't the case, you'd quickly find out how difficult (and expensive) it can be to find anyone willing to create a WHMCS template for you.
But WHMCS themes is not all that ThemeLooks has in store. In total, ThemeLooks can offer you:
WordPress hosting themes
WHMCS + WordPress themes combos
WHMCS themes and templates
Business WordPress themes
HTML5 website templates
Envato marketplace products
How to get the goods
ThemeLooks offer their products under two main models:
you can get a single theme – in the range of $19-$59 a piece
subscribe and pay monthly or annually – as part of this, you can download any product from the ThemeLooks catalog
ThemeLooks products are also available on the Envato market.
Here are the prices of the subscriptions:
$49 / month for 2 domains
$68 / month for 5 domains
$85 / month for 10 domains
This might not be extra cheap, but let's not forget that what we're talking about here is launching highly business-centered websites, such as web hosting businesses, so the investment will pay off.
Which brings me to:
Exclusive discount
The good guys behind ThemeLooks have agreed to offer a nice 40% discount to all eWebDesign readers.
That's $8-$34 value depending on the plan you choose! Use discount code eweb40 at checkout.