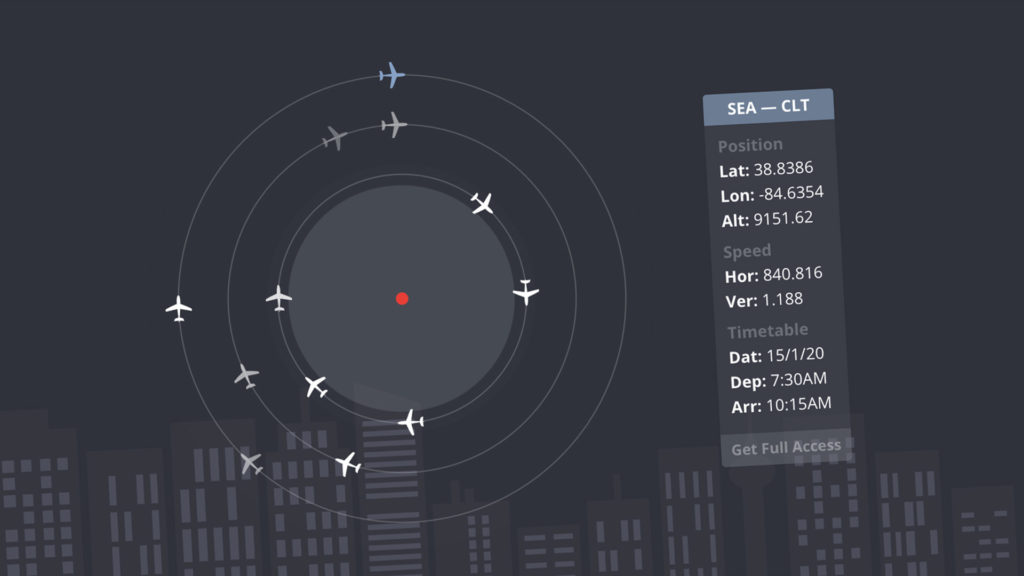 Traveling across the globe has been made easier with the vast widespread air flights. Daily, over 100,000 flights land and take off. Thus, millions of passengers around the world use flights to move from one end to the other. Many businesses have hence involved themselves in the aviation field making it a giant industry.
Since aviation is a vast industry, businesses in the industry are required to have robust systems that can give real-time information on airline routes, airports, and much more as well as track flights. Also, it is essential to have flight history data. The chance of missing flights is reduced!
Currently, several services can give you access to such data but most of these services tend to be expensive. Here I am going to share with you a cost-effective and straightforward tool that you can access with real-time flight tracking data. The tool is Aviationstack API.
What is Aviationstack API?
Aviationstack is a powerful API tool developed by apilayer – a London based Software Company – to allow access to the real-time global flight tracking data at an affordable price. With a single API web service, the tool pulls airport timetables, schedules, aircrafts and flight tracking data from around the globe including real-time flight statuses.
The API delivers accurate historical and real-time data. As a result of its integration with sophisticated aviation data providers, Aviationstack API updates every 30 to 60 seconds (hardly for you to get such a quicker solution). Aviationstack includes data of over 19000 airplanes, 10000 airports, 13,000 airlines, 300 airplane types in 250 counties, and 9,000 cities.
As a scalable REST API, any website from a significant enterprise to a simple blog can benefit from using Aviationstack. Over 5000 companies around the globe are currently using the apilayer API tool.
Key features of Aviationstack tool
Worldwide coverage
The tool provides accurate details about any global flight. The aviation data sources powering the tool store all information about global flights since the API was launched. You can, therefore, look up to flight data history, flight dates, times, flight numbers, routes, aircrafts and so on. The data sources provide a strong backbone to the API.
Extensive Flight Data
Aviationstack provides comprehensive aviation data including real-time flights, flight schedules of different countries, flight history data, aircrafts, airline routes, and airports. Then it gives you access to all of this data.
Powerful infrastructure
Aviationstack's API is built on an infrastructure that is top and scalable that can handle any volume of data – starting from thousands of requests per month to millions per minute. For the past 12 months, aviation API has an average uptime of 99.9% making the highest possible data availability level.
Easy on your budget
You can access all of these features at affordable. Signing up on the app is for free. A free plan gives you access to 500 free API requests per month.
Other features offered by Aviationstack API are:
Airplane Lookup
Live Flight Tracking
Airline Lookup
Historical Flight Data
Airport Lookup
Airline Routes Lookup
Aviation Tax Look Up
City Lookup
Country Lookup
How to get started with Aviationstack API Key
Getting started with Aviationstack API is easy. On registering on the Aviationstack website, a unique API access key is generated that appears on your dashboard. You can do this with a free account that gets 500 requests per month. Other things that Aviationstack API uses to provide fast and secure data include 256-bit HTTPS Encryption, JSONP callbacks, API error status codes, and more. Even under heavy load, the response time is lightning-quick.
Aviationstack Pricing
Aviationstack API has three plans:
Free plan
Basic plan
Professional plan
Business plan
Enterprise plan
Free plan
In this plan, there no credit card required to access Aviationstack's features. This is a good plan for personal use. The plan is limited to the following offers:
Up to 500 requests
Personal license
Limited support
Real-Time flights
Full Aviation Data
Basic plan
The Basic plan is ideal for the basic commercial level and allows up to 10, 000 requests. It is available for $49.99 per month or $39.99 per month if billed yearly. Among the features offered include:
Up to 10,000 requests
Autocomplete
Unlimited support
Airline routes
Commercial license
HTTPS encryption
Full aviation data
Real-Time flights
Historical flights
Professional Plan
The Professional plan – best value – has extended access limits and up to 50,000 monthly flight data requests. It is available for $149.99 per month or $119.99 per month if billed yearly. Among the features you can access with this plan include:
Up to 50,000 requests
Extended Limit
Unlimited support
Autocomplete
Commercial license
Airline Routes
Full aviation data
HTTPS encryption
Historical flights
Real-Time flights
Business plan
The Business plan – business level – has everything we can offer and up to 250,000 monthly requests. It is available for $499.99 per month or $399.99 per month if billed yearly. Among the features you can access with this plan include:
Up to 250,00 requests
Extended limit
Premium support
Autocomplete
Commercial license
Airline Routes
Full aviation data
HTTPS encryption
Real-Time flights
Historical flights
Enterprise plan
The Enterprise plan is tailored according to your needs, and therefore the pricing varies from the features you want. You, therefore, contact the customer support for a quote. Among the features you may access include:
Volume requests
Custom solutions
Dedicated support
Extended limit
Commercial license
Autocomplete full aviation data
Airline routes
Real-Time flights
HTTPS encryption
Historical flights
Wrap Up
If your business struggles with getting accurate real-time flight data and fast, then Aviationstack API is a boon for you. The service has made data easily accessible. Other than providing real-time flight data, Aviationstack also provides other sets of data that are quite useful, which is an added advantage. If your company or business needs real-time flight tracking API, then you should get yourself Aviationstack.
FAQs
How scalable is this API?
Aviationstack can handle anything from thousands of requests per month to millions of calls per hour. It is highly scalable because it is built on top robust auto-scaling apilayer cloud infrastructure that allows the API to respond even in times of high throughput consistently.
Who runs Aviationstack API?
Apilayer – London, United Kingdom, and Vienna, Austria based Software Company – built, runs and maintains Aviationstack.
How real-time is Aviationstack data
Real-time flight updates are only delayed by about 30-60 seconds. Sophisticated aviation data vendors make these low real-time delay and high-frequency data updates.
What is an API request?
Any given time the Aviationstack service is used to deliver data, one API request is used. Pricing is based on the number of API requests allowed. In case an error occurs during service delivery, the request does not count towards the monthly income.
Which payment methods are supported?
Payments can be made either via credit card (MasterCard, Visa, Diner's Club, Discover, and American Express) or via PayPal. The enterprise and high-volume customers may transfer directly via bank or wire transfer.