One of the first big decisions to make when building a new WordPress website is where to host it. And that's no matter if you're creating the website yourself or have hired a designer to help you out. The question is always there.
Perhaps unsurprisingly, but not all WordPress hosting platforms are created the same. Issues such as downtime, not expert-enough support, and a general lack of WordPress-specific features is not uncommon. Of course, this is not something particularly advertised in sales brochures.
So, how to pick a hosting firm that's actually a quality one and has raw data to prove it? Today, we try to give you an answer, and to make that happen, we're looking at Kinsta – an optimized WordPress hosting platform that is "capable of taking care of all your website needs" – or at least that's what they claim. Let's find out; here's our Kinsta review:
What is Kinsta?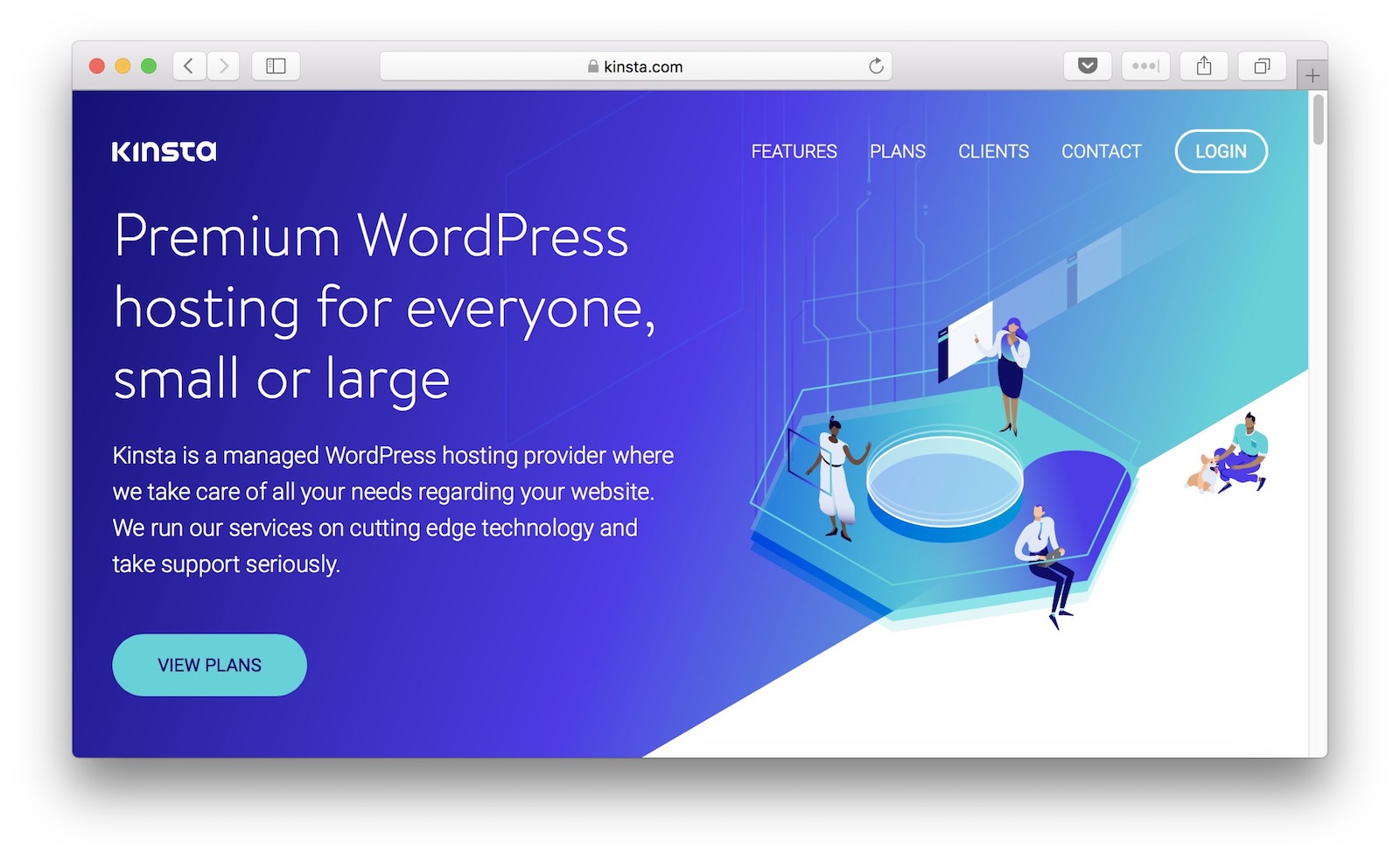 In short, Kinsta is a web hosting platform for WordPress websites. Excuse the layman's terms: it's basically where you put your website to make it available for the world to see.
Now, what sets Kinsta apart from the competition is what's sitting under the hood:
First off, Kinsta is a managed WordPress hosting platform. This means that it's Kinsta that takes care of optimizing your servers for WordPress, managing the ongoing, day-to-day operations, maintenance, and everything else that usually goes with the territory when you're a website owner on a more classic hosting setup. With Kinsta, it's them that do those things for you.
Secondly, Kinsta is powered exclusively by Google Cloud Platform, has their entire infrastructure built on top of it and utilizes Google's premium tier global network of servers to make your site load lightning-fast. And since Kinsta is based on Google Cloud Platform, it's impossible to classify it as either shared, VPS, or dedicated hosting setup. They're a step above that and their own thing. Interestingly, Kinsta is also one of the few hosting platforms recommended by Google Cloud for WordPress websites.
Let's talk performance, since this is one of the key aspects of every hosting platform as you begin living with it on a daily basis:
It so happens that Kinsta is one of the fastest WordPress hosts in the market, and they have actual data to prove it, as researched by an independent third party – ReviewSignal. Kinsta has actually been given ReviewSignal's "Top Tier WordPress Performance" badge three years in a row because of this.
Last but not least, Kinsta lets you choose from 13 data center locations. This is meant to optimize your setup considering the location where most of your readership is based. Basically, the more such locations you have to choose from, the faster your website is going to be for its intended audience.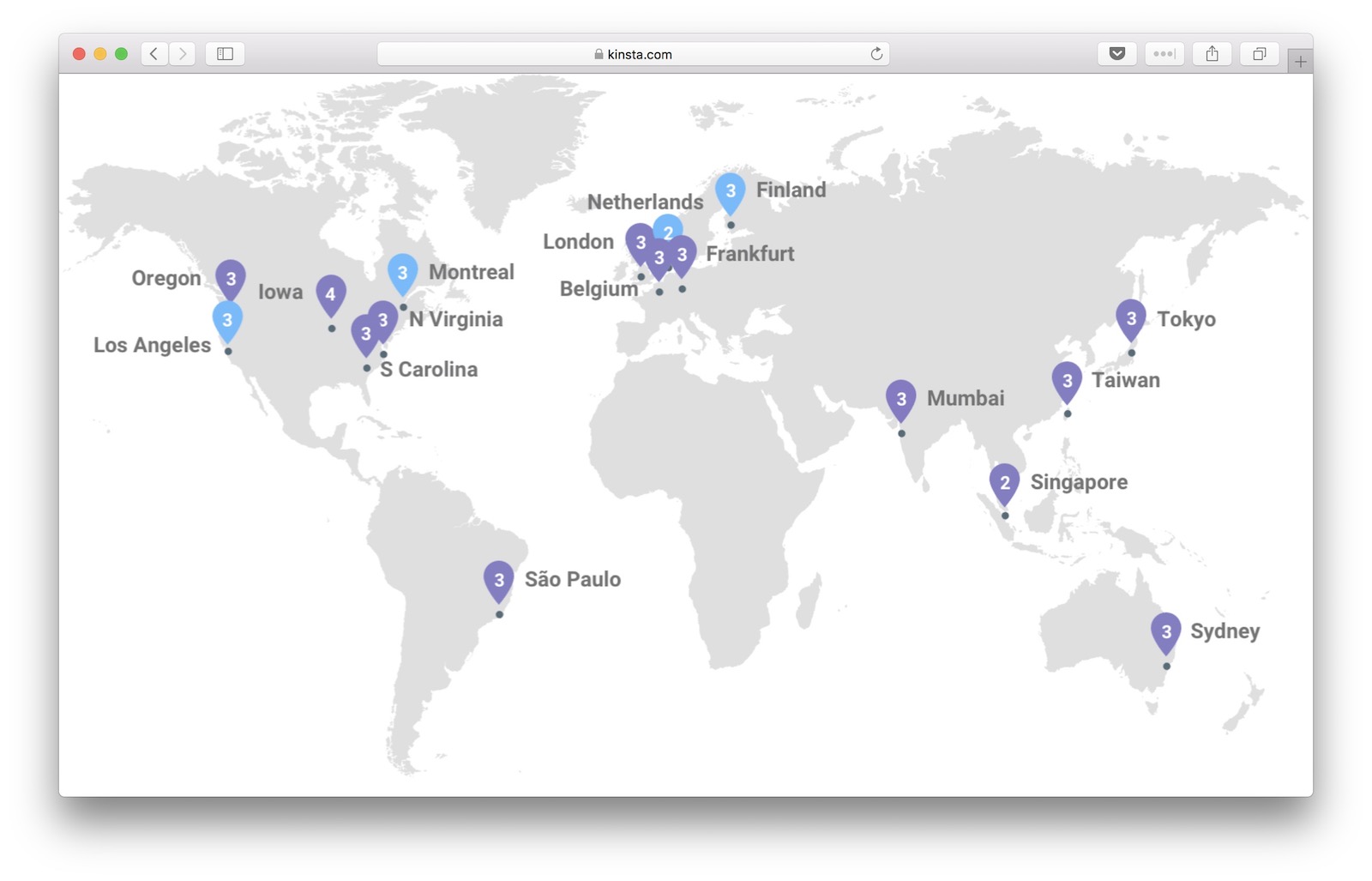 All of the above makes Kinsta really unique in the way they approach the hosting market as a whole. However, we haven't talked much about why they're an interesting solution for WordPress websites specifically. So:
What makes Kinsta so WordPress-specific?
To start with, their entire hosting infrastructure was built with WordPress developers in mind, which means that there are specific server optimizations in place, WordPress-specific add-ons (such as WP-CLI), and expert WordPress support.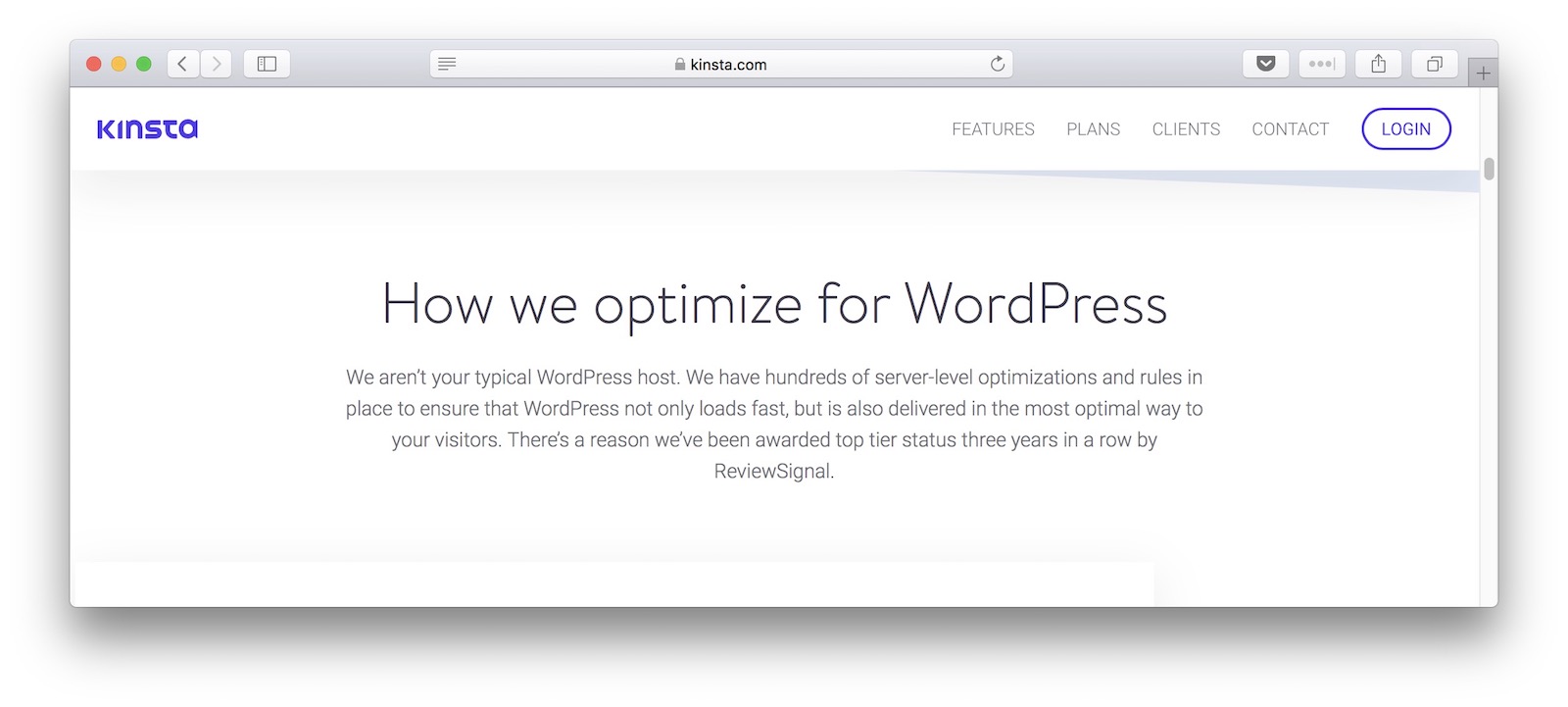 When it comes to the server environment, Kinsta's stack is optimized for WordPress specifically: it runs PHP 7, HHVM, Nginx, HTTP/2, and MariaDB, which are the currently recommended technologies for all WordPress sites.
There's also full page caching at the server-level to help out with how quickly the site loads from a visitor's perspective, and all that is integrated with Kinsta's own WordPress plugin for caching. That plugin lets you control the cache process and choose the times or events that define when the cache should clear (like when you publish a new post, for example).
All of Kinsta's support engineers have experience with WordPress (they're developers, theme builders, plugin creators, core contributors, etc.). What this means for you is that no matter what challenge you might be facing, you will always find a knowledgeable person on the other end of the support chat, and that someone will be capable of solving it for you. From personal experience, that aspect of the deal has traditionally been a real issue with many of the other hosting firms in the market.
If you're a developer, Kinsta also gives you access to one-click staging environments, cloning, Git integration, fast push from staging to live, WP-CLI, and SSH access.
On top of all that, Kinsta offers custom server-level rules and optimizations if you happen to want to run a WooCommerce store on your WordPress install, or use the Easy Digital Downloads plugin. Those are quite resource-heavy plugins, and hosts often struggle with them if they lack proper server configs.
What you get in your Kinsta hosting package?
Apart from everything that's been discussed above, each Kinsta hosting plan also comes with a number of perks:
Most importantly, your server resources remain 100% private and are not shared with anyone else or even your other sites.
Free CDN and free Let's Encrypt SSL certificate.
Staging environments, automatic daily backups.
You get 24/7 expert support, as mentioned.
Free hack fixes. If your website ever gets hacked by an outside intruder, Kinsta will fix it with immediate priority.
Custom-built and easy to use client dashboard where you can adjust your setup and also view your stats.
The "Pro" and higher plans come with a free migration service where you only need to fill out a form and Kinsta will take care of migrating your existing WordPress website from your previous host. No need to do anything yourself.
The cost and who should use Kinsta
Kinsta offers a handful of tiers for you to choose from based on the size of your WordPress website(s) and the volume of traffic you expect.
If you're just starting out – with one WordPress website – the cheapest option is $30 / month.

Good for up to 20,000 monthly visits, with 5GB of SSD storage.

For two websites, it's $60 / month, but you also get the free website migration service.

Up to 40,000 visits; 10GB of storage.

Three websites is $100 / month, at which stage you also get SSH access and WP-CLI.

Up to 100,000 visits; 15GB of storage.

There are also plans higher than that – for more corporate or heavy-traffic setups, but we can skip them here for the purpose of this review. You can find out more about what's available here.
As you can see, Kinsta is not the cheapest web host out there. When you have other options in this market that cost only a fraction of Kinsta's price, it's hard to justify this bigger expense at first. However, as with everything, you always get what you pay for. Kinsta's hosting setup is just much more advanced than your average hosting firm's, and the sole fact that they have it built entirely on Google Cloud Platform is a proof of its quality.
In that light, Kinsta is perhaps not your first choice if you're launching a hobby website or a test site to experiment with a new business idea. But if you're serious about your online presence, and you want to make sure that your website is going to be online no matter what – that it will sustain more traffic and serve your visitors no matter where they come from and at what time – then Kinsta is something you should seriously consider.
For example, if you run an e-commerce store then you absolutely cannot afford for the site to be down or unaccessible to your buyers for whatever reason. Every hour of the site not being online costs you actual money. In a scenario like that, Kinsta will serve you well and help your business grow.
But what do you think? Is Kinsta something that you're willing to try out when building your next web project on WordPress?