Prototyping has always been a crucial part in any app design process. If you're lucky, prototyping goes quickly, and everyone approves your designs right away. If not … well, you can find yourself working endlessly for a couple of nights straight.
No matter the scenario (although I don't wish you the latter one), a good prototyping tool will take you a long way. And that's exactly the topic of today's giveaway.
Introducing Floid – an interaction design tool for any platform and device (web, iOS, Android).
We're giving away 5 full access licenses to Floid. Here's what the tool is capable of:
Sketch and PS import. You can start your work with the graphics you already have.
Instant previews. Best done via the mobile apps available with Floid – see your project in action.
GIF recording. Screencast your prototypes and share them with your team.
Multi-screen app flows.
Reuse shared animations (yours and someone else's).
Full HTML export.
Floid Preview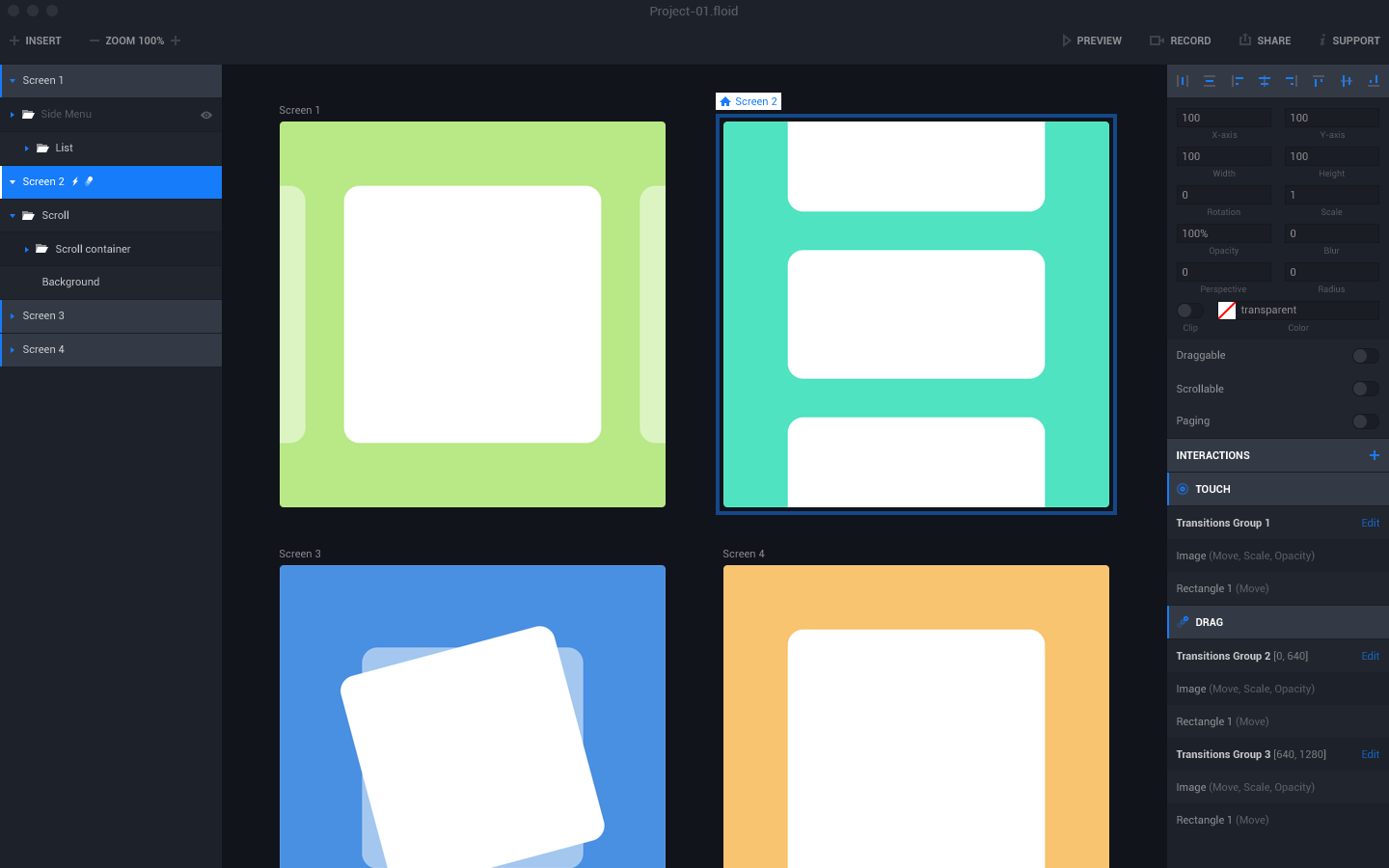 Floid's main strength is its versatility and the starter packs for all popular devices, including various iPhones, the Apple Watch, plus the most popular Android devices. In short, Floid will help you speed up your prototyping process considerably.
How to take part
This giveaway is hosted at Rafflecopter.
See below for the rules and info on how to get on board:
The giveaway has ended and this are the lucky winners:
George Tsolpakis
Martine Cormier
Jesse Chen
Cleber Ferreira
Huy Lam
All winners will be contacted via email within 24 hours regarding the prize.