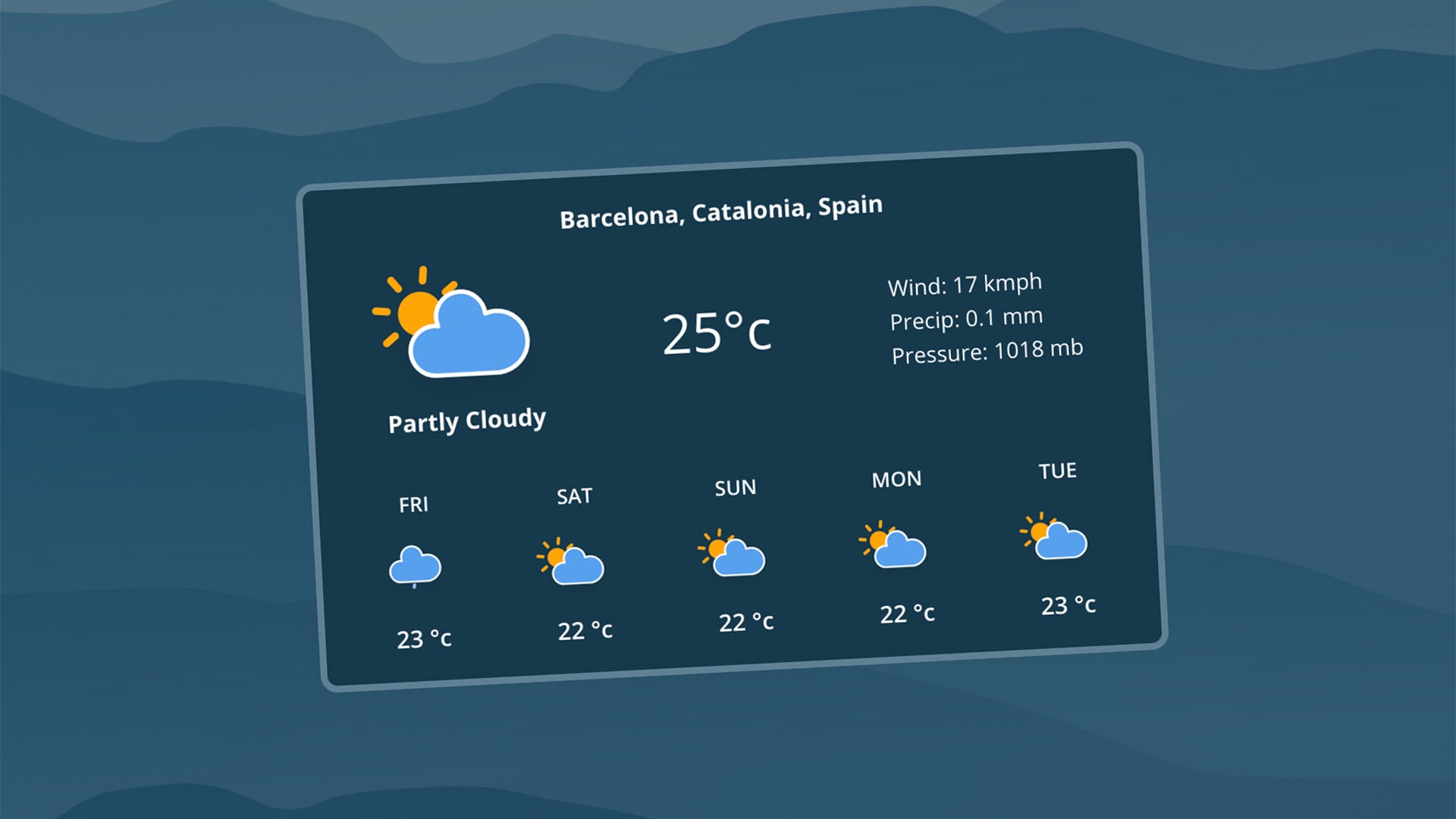 Give your audience an extra, intriguing, educating, and exciting user experience by providing a platform whereby they can log in to your website and discover the latest weather update. Does this sound difficult? Well, the invention of Weatherstack API has made this very easy!
Still in doubt? Read on and discover the true essence and ability of this tool to work wonders on your website.
What is Weatherstack?
The Weatherstack API is a tool that provides an automated and reliable global weather information irrespective of the location. It achieves this by imploring a lightweight JSON format. Users can use it to get detailed data regarding the weather situation of their current location, irrespective of where they are accessing it from.
The data included in the information contains global weather information, records, and future forecasts. The information produced by this API is reliable and accurate. They are consistent and trusted because the tool extracts licensed information from reputable and verified weather stations in the world.
What you might find very interesting about the tool is that it is developer-friendly with a series of guides on its use. Once you receive the API, its setting up is a quick and direct process.
Functions of Weatherstack API
Weatherstack functionality is based on the local weather data to provide current, past, and future information regarding the weather conditions for users.
It ensures you get the following:
Up-to-date and current weather information
Previous and past weather data
Forecasts on weather
Automatic detection of geolocation
Bigger API endpoints
Strategic Features
As simple as the functionality might appear, the tool contains comprehensive and engaging tools that provide accurate information.
Aside from that, the Weatherstack API toll is scalable. That is; you can increase your usage and coverage as your website grows in size and audience. This is made possible via the API layer cloud system – one that is globally used by some of the world's notable real-time API companies. Hence its ability to adjust and adapt to the growth of your website.
Other important features are:
Uptime rate of almost 100%
Global live updates
Fast data delivery with no adverse effect on your website speed
A comprehensive guide that makes the tool easy to operate
Free signup and access to API
First-class Security network with a standardized 256bit SSL encryption
Adaptability to small and large-scale businesses as well as individuals with different website functions
Very adjustable to detecting location by city, zip code, IP address, latitude or longitudinal coordinates
Cost & Pricing
Most of the primary functions of Weatherstack are for free, and you can get up to 1000 capos each month. No credit card is required for signup and installation on your website.
However, if you require more robust features and advanced information, then, you can benefit from the available paid options, which include:
Standard ($9.99/mon) – up to 50,000 calls, location search, hourly analytics, weather update, and complete historical data.
Professional ($49.99/mon) – covers all standard package features, 300,000 calls/month, bigger queries, over 40 languages enabled.
Business ($99.99/mon) – covers all professional package features with additional 1,000,000 calls/month.
Enterprises can also get a custom quote at a discounted price.
There is no other suitable tool of weather tracking on your website other than the Weatherstack API. Over 75,000 businesses are currently incorporating the tool in their website worldwide.
This API helps you to connect better with your users and establish a reliable customer base through the incorporation of real-time weather and forecast information.
Sign up today and test the Magical powers of this tool on your website.