Flat design has been quite popular for a while thanks to, among others, eWebDesign, website that has been doing everything in their power to promote the clean-styled layouts that we all know today as "flat".
Because WordPress is the most used content management system in the world, we thought of combining the two, and bringing you the best Flat WordPress themes, both free and premium, so you can spice up your website with a brand new design if you are in need of one.
Flat WordPress Themes
Hypertext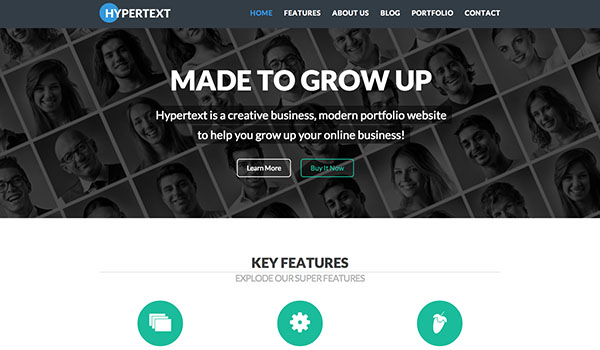 Hypertext is our first flat WordPress theme example. It is extremely simple, and yet seems like a very useful and efficient layout. The theme is premium and can be bought for $40, coming with lots of extensive theme options, drag and drop page builder, image slider, valid HTML5/CSS3 code and others. For the price of $40, this is quite a good theme.
Glider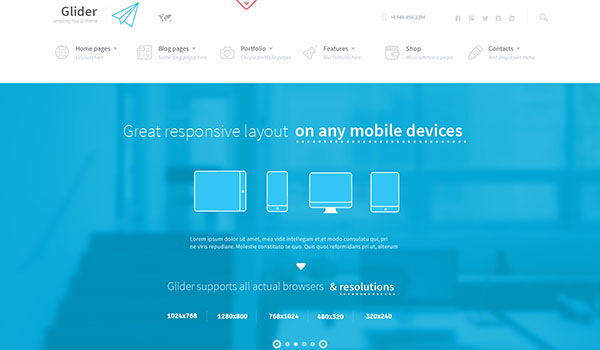 Our second template from themeforest is Glider, coming with a price tag of $45. The theme is fully responsive and comes with another clean, sleek flat design, seven premium plugins, six different layouts and even a page builder. The theme is translated by default in English, German, Portuguese, Russian and French.
Surfarama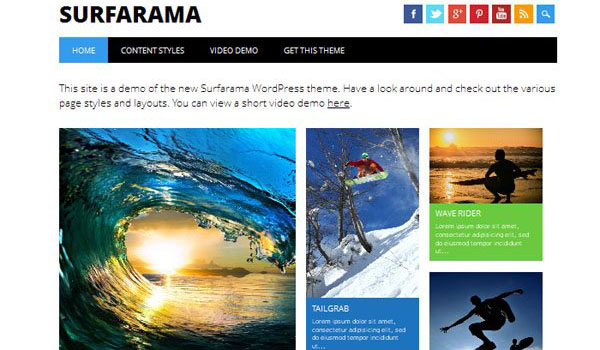 This layout comes with a bit of a different flat style. We can actually call it Metro style. The difference is not that big, pretty much just in colors. Metro has been popularized by Microsoft and, basically, also adheres to the flat design requirements. The theme has quite poor typography to be honest, but it comes free of charge, so you can work on this yourself.
Alfie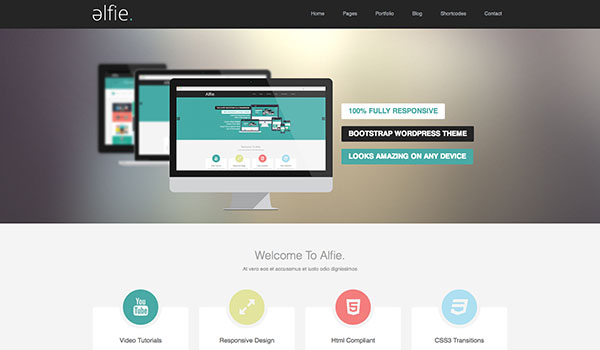 Our next example comes also from themeforest and costs $40. The theme is built using Bootstrap, with a 12-column grid, comes with more than 350 retina ready icons, Google Fonts integration and several layouts and colors. Definitely a good deal!
MetroFolio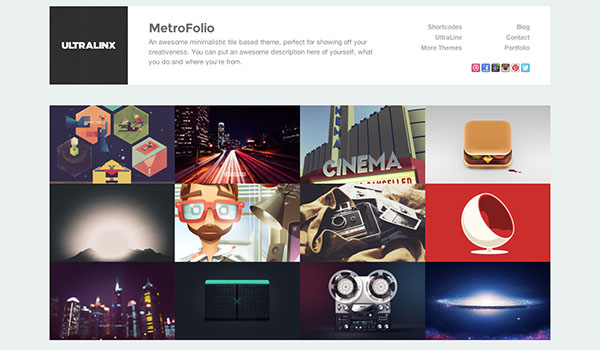 This is one of my favorites because of its very cool home page design, with all those image preview. Its general style is very, very simple and this is always something I look into when having to buy a new theme. MetroFolio is very cool and costs $40, another good deal.
Gridly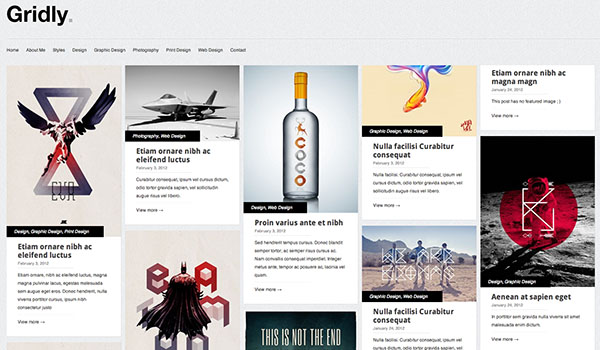 Although the theme is totally free, it is actually quite a good layout. It comes as a fully responsive theme with two color schemes, jQuery Masonry (which is one of the coolest effects ever), options panel and widgetized footer. If you don't have too much money to spend – or none at all, for that matter – this is the choice!
BonPress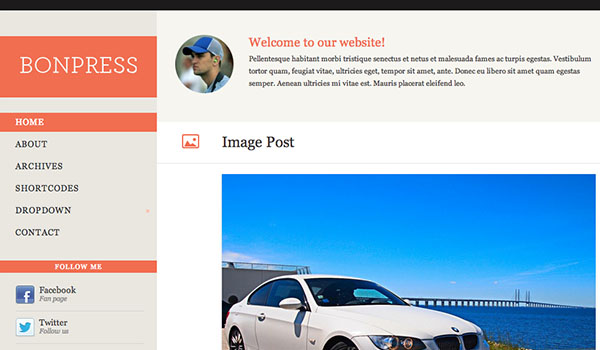 BonPress is another free theme released this summer with a cool, flat design. The theme comes with multiple color schemes, custom widgets, responsive design and custom menus. Another very good example of a free template of high quality!
Coffee & Cream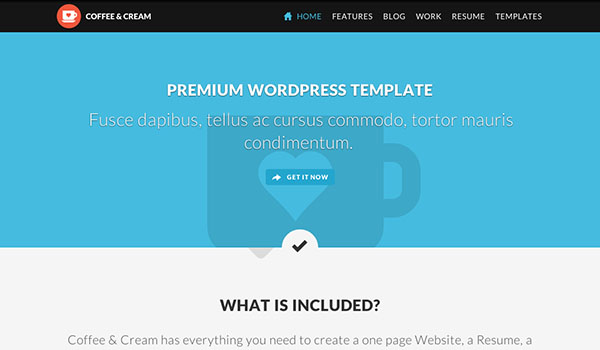 Cool name, cool theme. This comes with lots of shortcodes, more than ten skins in different color variations, extensive admin options and with 15 premium widgets. The theme costs $40, is fully responsive and looks good on all devices and also comes with parallax backgrounds. One of the plugins it comes with, Revolution Slider, comes actually for free, as it normally costs $15. Great deal!
Metrolium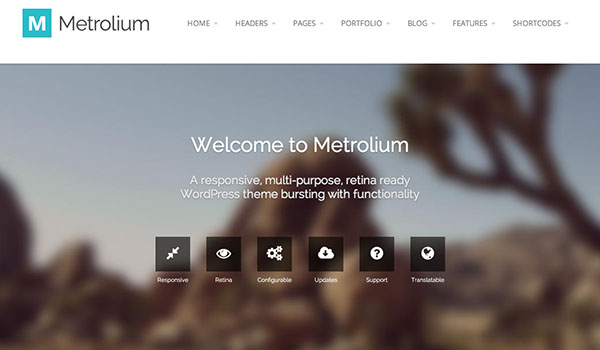 Another theme from themeforest priced at $45 and coming in high quality is Metrolium. The package comes with two parallax sliders included, more than 300 icons, more than 600 Google Web Fonts and with the layered PSD files included, so you can modify them as you like. People have offered terrific feedback for this theme, so it doesn't come with too many issues.
Realia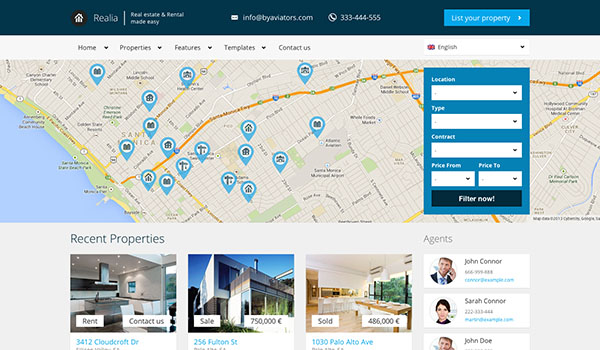 This theme comes also from themeforest and also with a price tag of $45. It is coded with clean HTML5/CSS3 and is built on Bootstrap, which means it is responsive down to the smallest smartphone screen on the market.
The theme comes with more than 500 (!) color combinations, is retina ready and has a theme customized API; on top of that, it comes with Revolution Slider, the plugin that costs $15, but comes for free if you purchase the theme.
Ink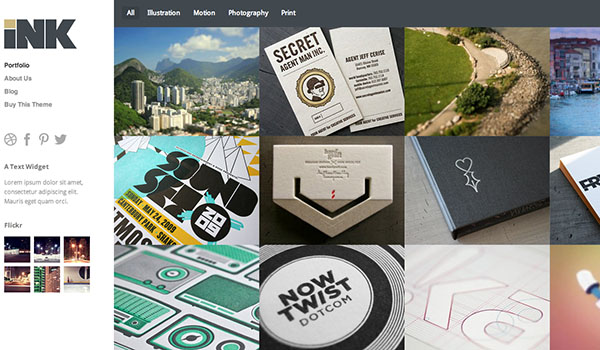 Ink might be a bit pricey at 49 bucks, but trust me, it is a great deal. It comes with a masonry effect on the home page, button shortcodes, video support, Google Fonts integration, theme options and filterable portfolio options. The good part about this is that if you buy two themes from themetrust and you use the 1free code (probably limited offer), you will get one of them for free. So although this theme costs $49, you can actually get two themes with the same price, so make sure you hurry.
Red Sky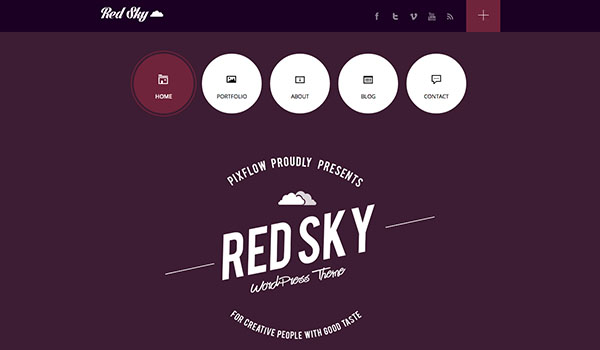 Another great flat design is Red Sky, premium theme priced at $40, which can be used for multiple purposes, including as a blog and portfolio. The theme comes with four different layouts and unlimited colors thanks to the color picker, it is fully responsive and comes with parallax background optioning. This is another theme that I would buy for myself if I would go flat.
KUMAON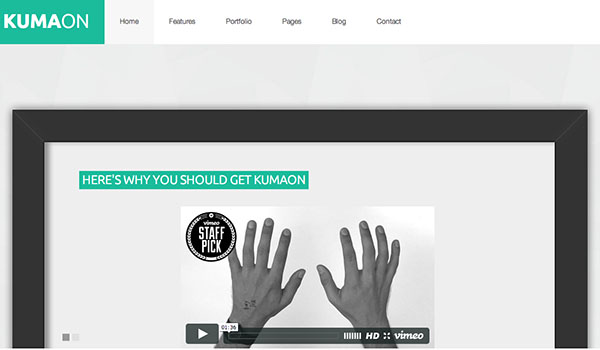 Another flat theme priced at $40 is KUMAON, built on the latest Bootstrap. It comes with 12 shortcodes, five dynamic sidebars, six addition widgets, different theme settings, full documentation and drop down menus. For the price of $40, this WordPress template does more than enough and it also looks very good.
Pathway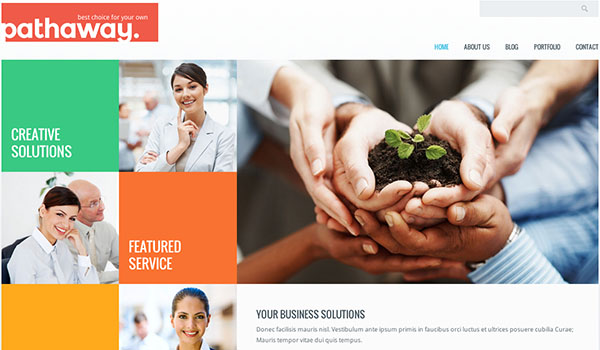 Pathway is another Microsoft-style website with custom widgets, auto image resizing, menu manager, camera slider and translation ready. The package comes with all PSD files included and is well documented. It is unfortunately not free, it costs $40, but the style is very cool and I am quite sure you would be happy with this purchase if you would make it.
ExtraNews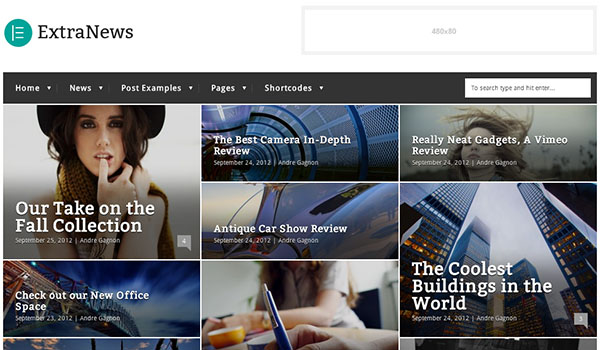 Our last example is also the most expensive, priced at $50. This theme would be very good for a blog or online magazine that wants to go flat. It comes with a dynamic headline loader, inspiring design, multiple review styles, seven custom widgets, a powerful theme options panel and multiple dropdown menus. The theme might be a bit pricey compared to the other ones and doesn't really come with anything special to the back-end side, but its style is quite unique and I would purchase it for myself if I would own a magazine style blog.
This was today's showcase, filled with flat WordPress themes both premium and free, that you will definitely be happy for if you would want to buy one of them.
We would like to hear your opinion, which theme is your favorite and which would you spend your money on?