Flat design is very popular nowadays thanks to its classic, but great look and to its simplicity. The design style is amazing and today we start with a showcase of flat design icons, all of them quite recent.
Just look at all of them and, if you are designing with flat, make sure you use some of them, because they really look good and professionally looking.
Beautiful Flat Design Icons for your Inspiration
Flat UI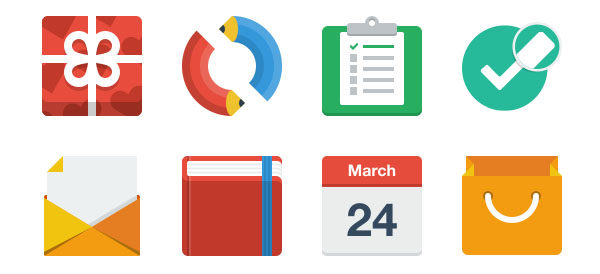 This one is from Designmodo, one of the websites trying to popularize the new flat design and obviously their icons are also some of the best. As creators of one of the best user interface kits in flat style, it is more than obvious that they create some of the best icons as well. Just look at the preview of the fourteen icons below.
Flatilicious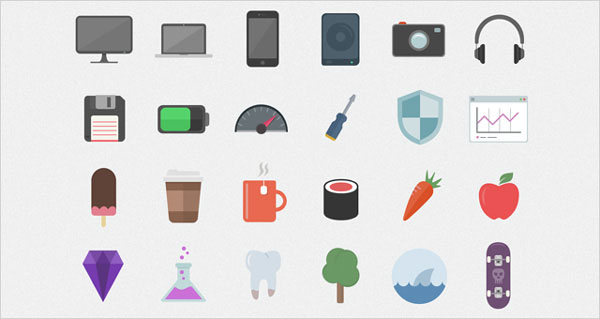 The Pixel Fabric created this pack of 48 flat icons that look extremely well. You will find in this pack all kinds of icons that you won't be able to find in other ones: from ice cream and carrots to fruits and even a screwdriver. The icons come in PSD and you can use them wherever and however you want.
IconShock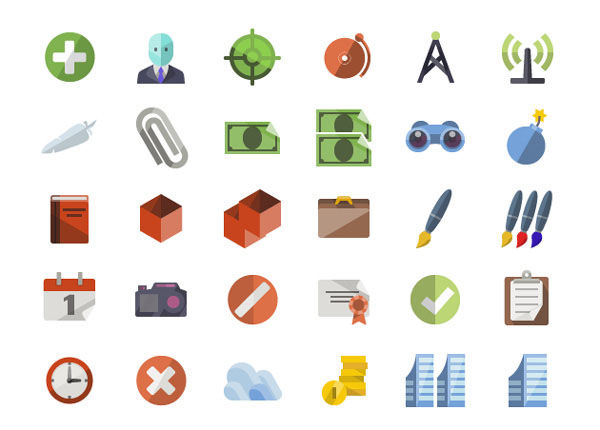 The name says it all: this came really as a shock to me as well when I found out the pack comes with no less than 3600 icons, all in flat design. This pack is not free unfortunately, but you can use all the icons for no charge if you work on personal projects. However, even if you want to pay for the pack, you won't have to spend your entire weekly wage on it, with the premium package available for either $19 or $29, depending on your purpose.
Program Icons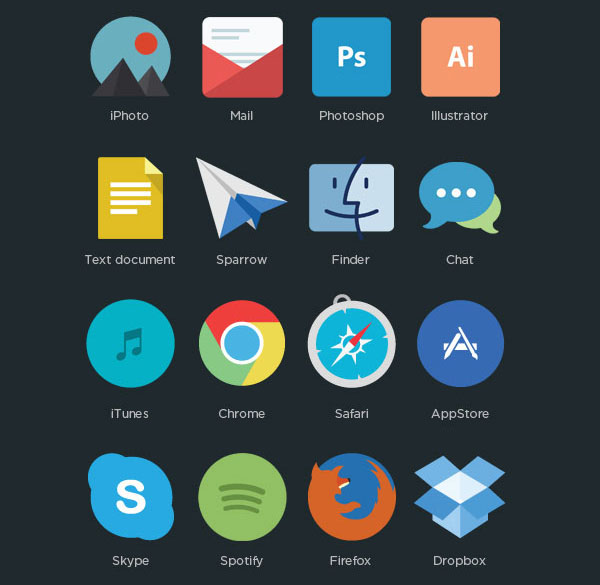 This is a pack that comes free of charge and is constantly updated, according to the author from Bēhance. You will find flat icons for all kinds of software, including Firefox, iTunes, Safari, Documents, Finder, Chat, as well as icons for all Adobe products. This is definitely a pack you might want to look into, especially because you can use the icons for your personal projects without having to pay for them. Don't forget to give credit though!
Flatties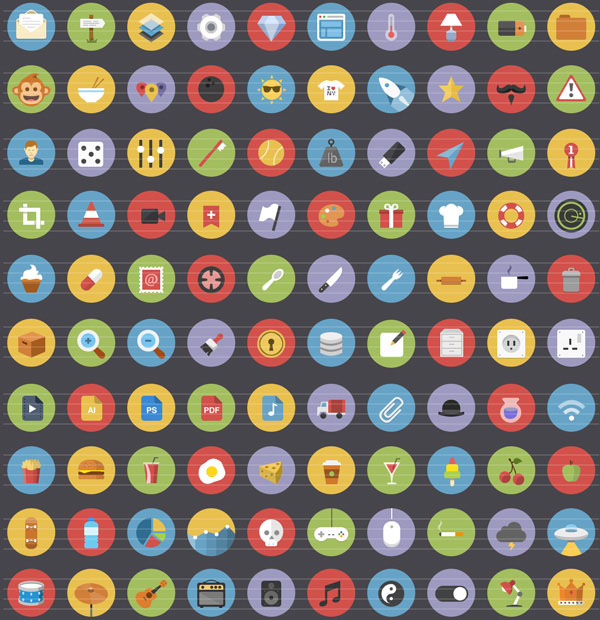 Another package of flat icons coming with 100 PNG icons is Flatties and this one is also an amazing one thanks to the diversity of icons. You will be able to find in this package really any kind of icons you might need; all of them come in flat, yet vibrant colors and only cost $8 for the license. By the way, there are three different volumes available, so this means 300 icons in total!
Long Shadow Social Media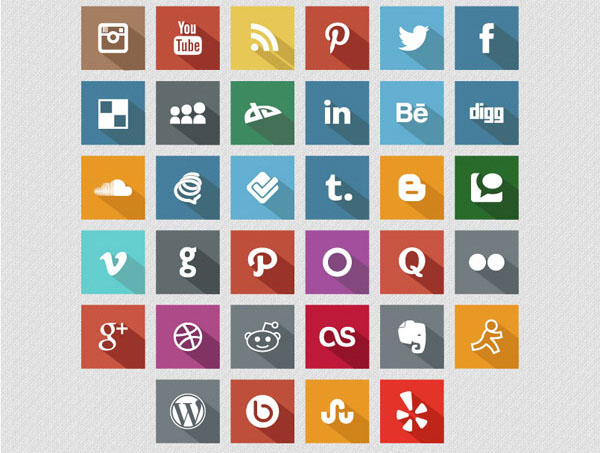 This pack looks to be one of the most popular ones thanks to its original style. There are lots of social media icons coming in this package, all icons with a long shadow effect. You can get the PNGs for free, or pay $3 and get the Illustrator files, which you can modify as you might want to. Now let's face it, $3 means nothing for such a kit.
Windows 8 Icons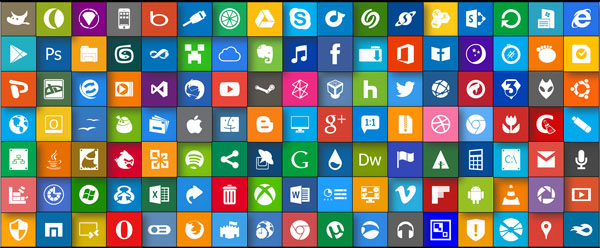 You might be surprised, but this Windows 8-inspired package comes with over 700 icons in 512×512 format, all of them free of charge! Flat design originally comes from Microsoft, company that called it Metro UI, and all these icons are inspired from the original Metro user interface style, which proves to be quite successful for Microsoft on both desktop and portable devices.
Circle Icons Pack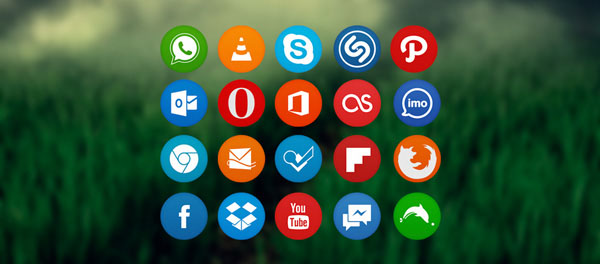 Another quite big package is this one, coming with more than 150 icons, all on round background forms, ready to be used for free in all kinds of projects as long as you give credit. The package can be bought with $5 if you want to support the designer and this package has two further updates as well, rounding the total number of icons to more than 250.
Google-inspired package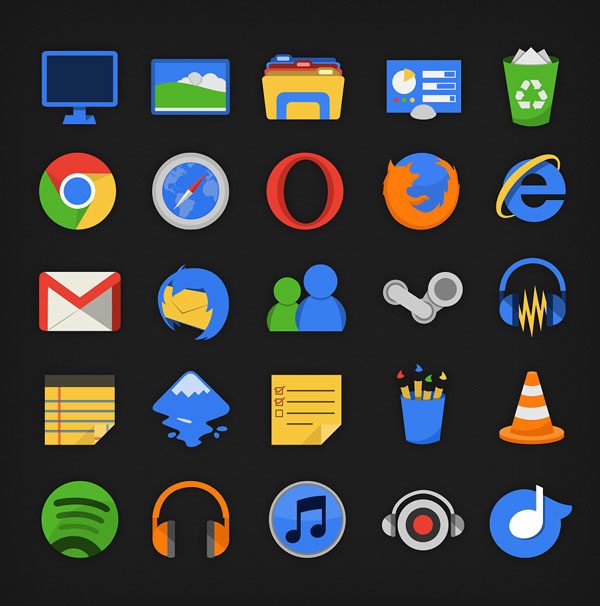 Google has its own way of employing flat design for its products and this package is definitely inspired from the American giant's style. The package comes with 119 icons and the icons are only available for personal/non-commercial projects.
Simple icon pack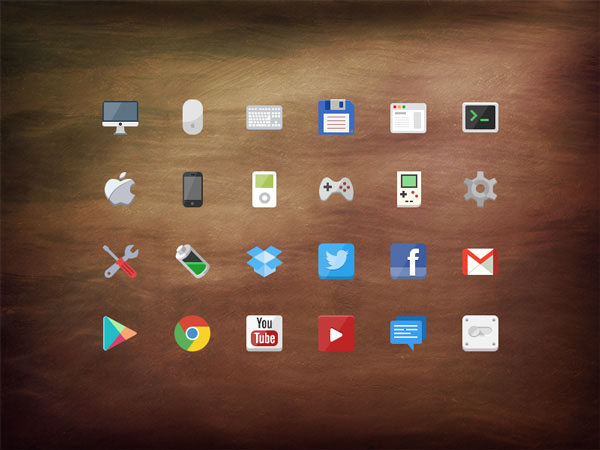 You will find the simplicity of this package really stunning. There is simply a positive feel about these icons; I have no idea where it comes from. These are definitely some high-quality icons. There are more than 500 of them and they only cost $12 for the whole package – and the icons come from all kinds of categories.
Comic flat icons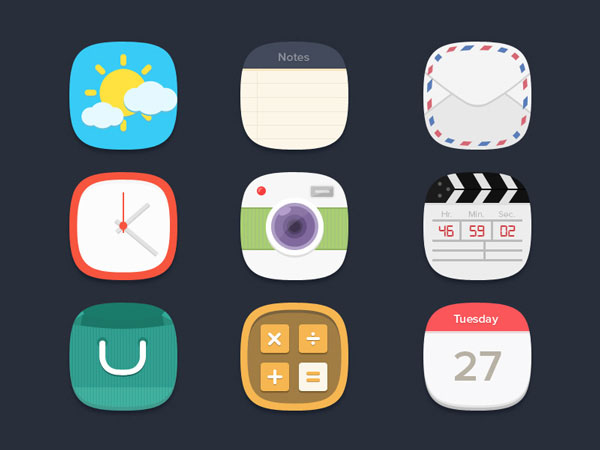 Although the original name doesn't include the word "comic", I have decided to add it myself, because this is what these icons inspire me. The icons come in PSD format, so you can play with them in case you think they need some customization. Don't forget to give credit to the author.
Credit card icons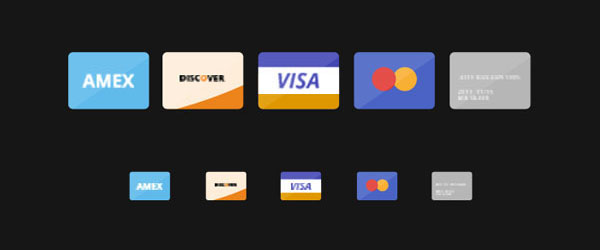 Are you in need of some credit cards for your flat e-commerce theme? This package comes with the most popular ones, such as VISA, MasterCard and American Express. Although the designs are not original, they are quite cool I believe. These are some icons you might want to use; I know I would.
Flat Icons Set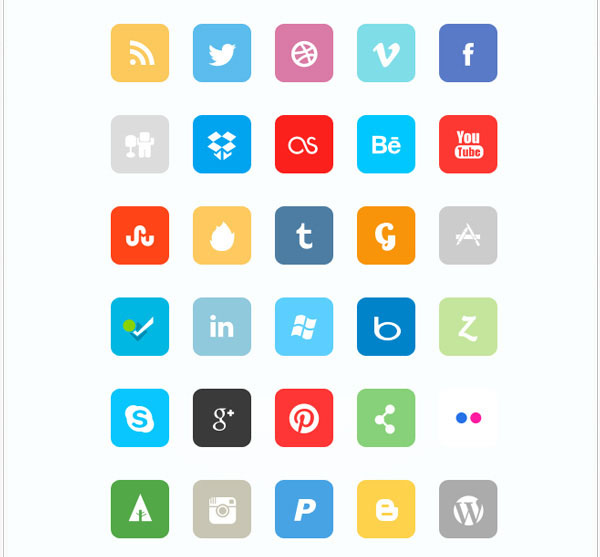 Another sick package with flat icons is this one, containing more than 800 icons and coming with both a free version and a premium one, which you will only have to pay $5 for. Again, for such a huge resource, $5 means that you get it for free.
Hex Icons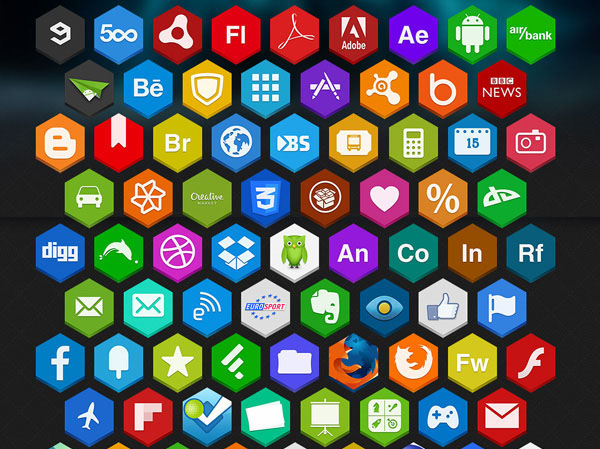 We talked about all kinds of flat icons, circles, squares, now we have a package with hex icons – more than 200 of them. What is funny about this pack is that 45 icons are actually of popular games, such as GTA, Spiderman, Worms or Need for Speed.
Flat Icons pack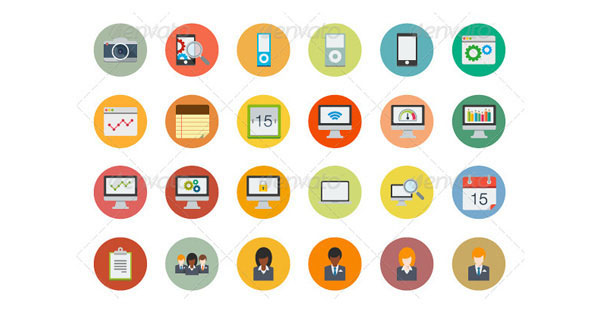 The last package showcased today is made of 78 icons that you can buy for $16. Most of them are original, either placed on circle background or no background at all. The icons come in four different resolutions and in different formats, so regardless of which software you use, you will be able to customize all these icons.
With this last one we end today's showcase, hoping that you found enough inspiration and resources to use for your projects. Tell us which are your favorite flat icons and which ones you don't like, so we know what to show you next time.