There is no surprise anymore that flat design is an amazing style that everybody embraces today. Since the appearance of flat on the web, more and more designers spend their free time creating resources for themselves, as well as others, and this is exactly what are we going to take a look at today.
We wrote about flat icons before, but today we will take a look at free flat PSD icons only, so you can download them and also customize their raw files, instead of just using them as they were intended to.
Free Flat UI Icons
New Flat UI Design Icons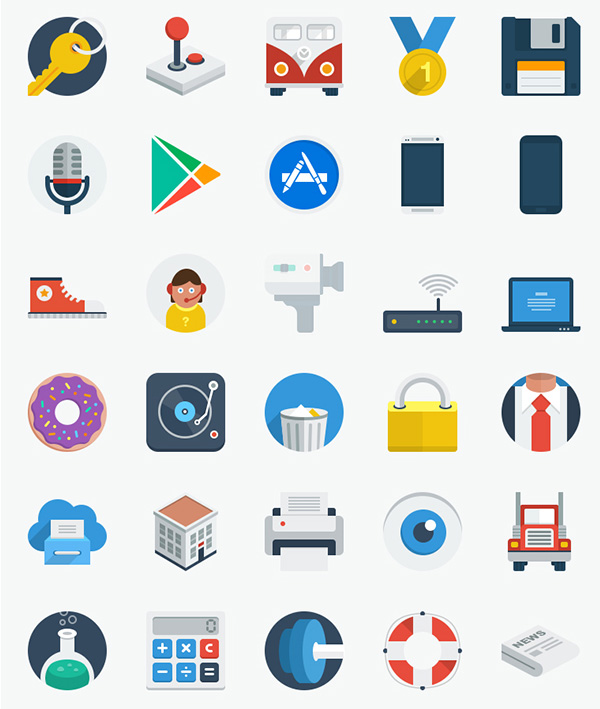 New Flat UI updated with 50 Flat design icons. Colored, stylish icons can easily be modified and used in a wide variety of projects, as they contain original layers. Glyphs are also available in psd, html/css and svg formats.
Free Flat Icons set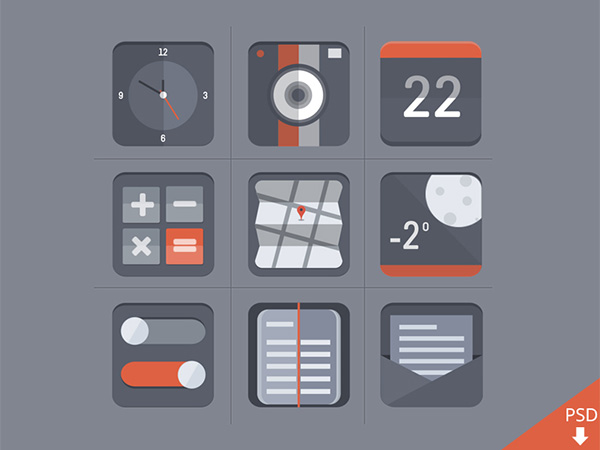 We start today with an example from Dribbble, where one of the most exciting designers worked on this set in order to give it away for free. The icons are original and can be used for different purposes – and most important, they can be used for free.
Rounded flat app icons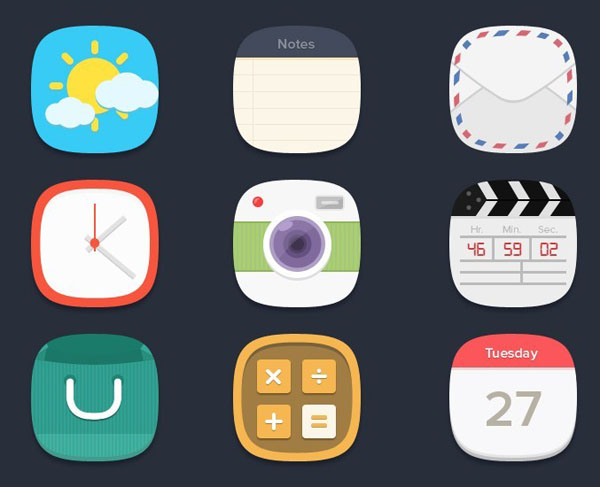 This second set is comprised of nine flat icons, all with a round design, that can be used for your projects free of charge, as long as you give credit to the author. This is a pack, however, that you are only allowed to use for personal and non-commercial projects. Not only this comes in Photoshop format, but also in Illustrator and CorelDRAW formats.
Free Flat Social Media Icons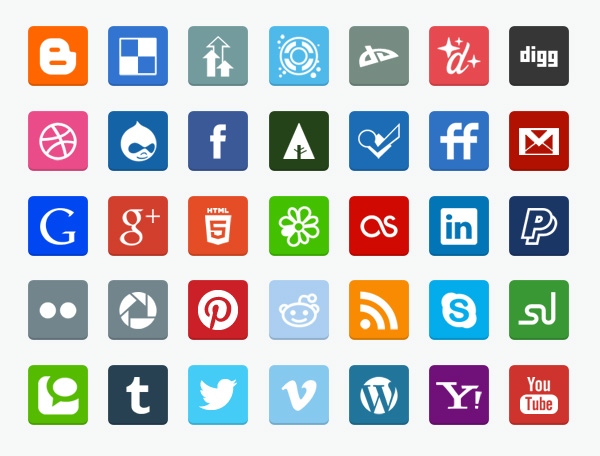 Flat Social Media Icons is a collection of beautiful icons developed in the flat style.
Social media icons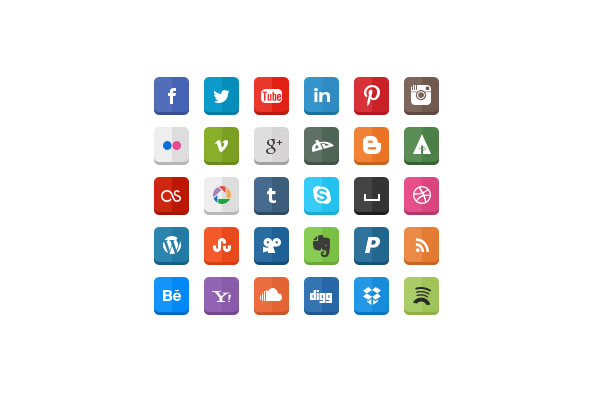 If you are in need of social media icons, this pack is probably the right one for you. It comes with icons such as Picassa, Skype, Digg, Spotify, Dropbox and Bēhance, alongside some other popular networks.
Flatilicious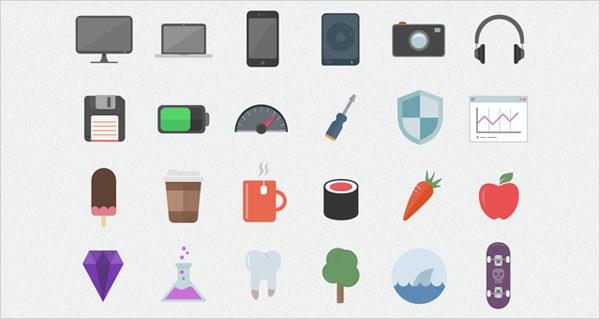 What I love about these icons is that they are quite unique. It seems the designer spent about a month to create them and now he is giving them away free of charge; and not only the icons, but also the Photoshop file behind them, so you can customize the icons yourself.
Flat Design Icons Set Vol4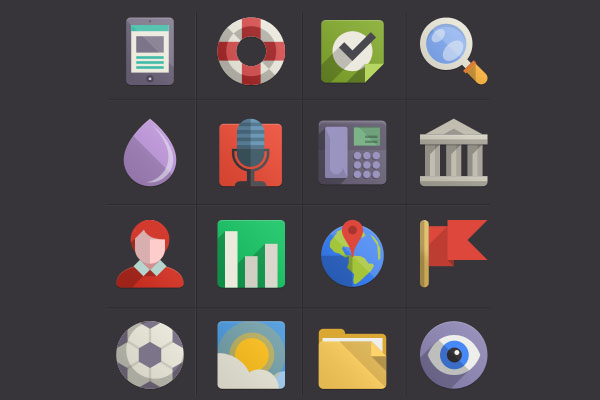 The fourth volume of this pack is simply amazing and it comes with 16 free icons that can be used for any purpose you want. Some of these icons are actually quite inspiring; and makes this pack one of my favourites from this list.
Landmarks icons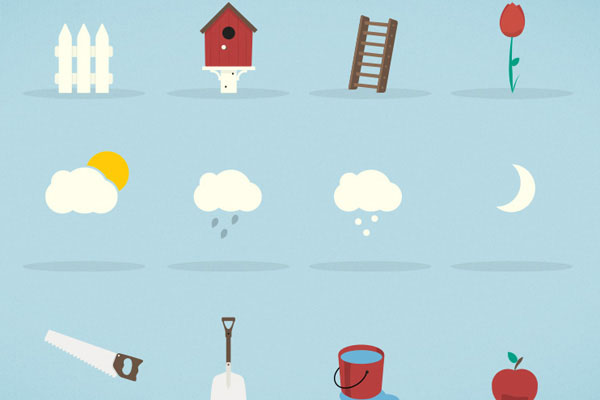 You might not always find a use for these icons, but once in a while you might just work on a project where you need icons of real places. This package comes exactly with that; with 12 of them to be more precise. The Colosseum of Rome, the Sydney Opera House, the Eiffel Tower, Taj Mahal Tower, Egyptian Pyramids, Golden Gate Bridge, London's Big Ben and others are represented in this amazing pack.
Free Flat style icon pack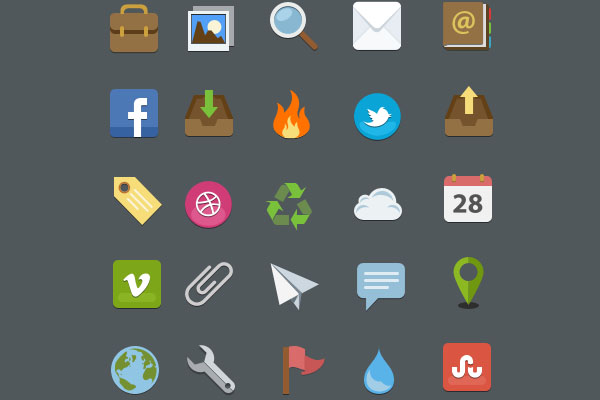 Another set of icons coming for free in PSD format is this one. Like many others form this showcase, some of the icons are quite original and are not easy to find, while there are others that are quite common.
44 Shades of Free icons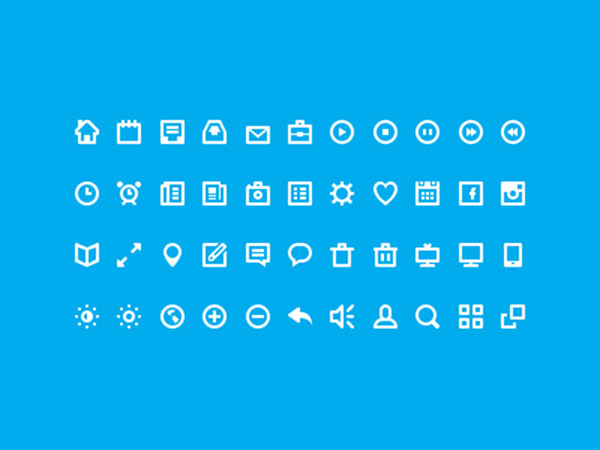 This is one of the packs containing outline-designed icons following the flat trend. They all look very good and come, as all the other icons in this showcase, in a PSD of high quality.
35 icons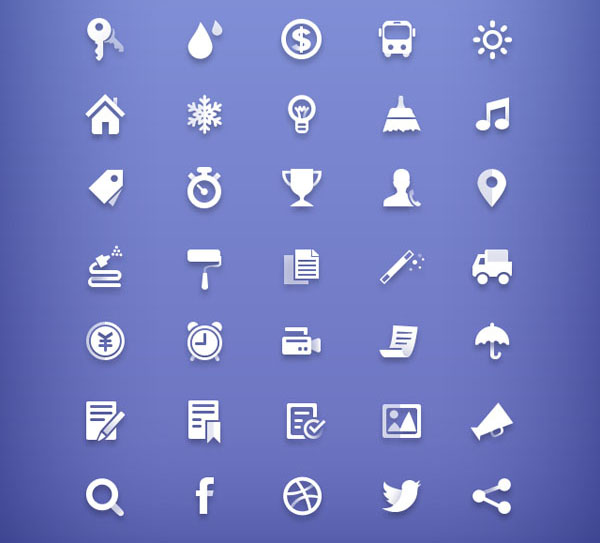 The 10th example comes also from Dribbble and contains 25 icons, all designed with flat and having lovely shadows around them, so that they offer a depth of field. Besides some popular icons, you can find a video camera, an umbrella, a snowflake and a truck.
Flat MS Office icons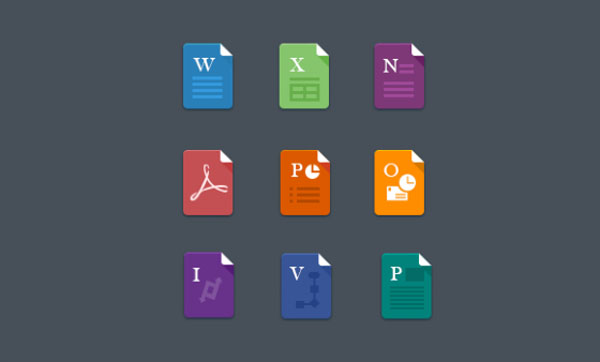 Are you in need of icons for Microsoft Office? Don't look no more, the right ones are in this pack. And they are not only free and coming in PSD, they are also quite good looking, so put them to good use!
Transparent Buttons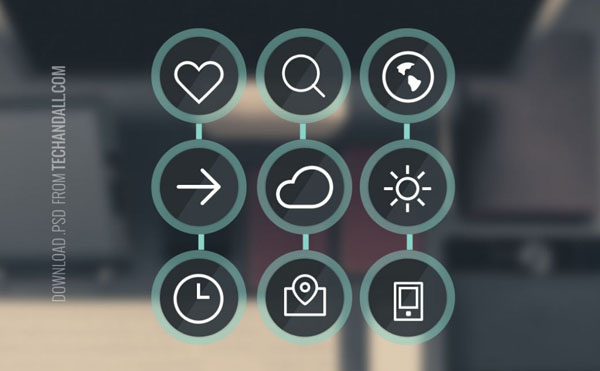 This pack comes with some beautifully crafted icons coming in vector format. They are what people call "almost flat", as they do not entirely follow the trend, but have elements that do. Nevertheless, they look good and you should not avoid using them just because they are not entirely flat – the icons are beautiful anyway.
E-commerce pack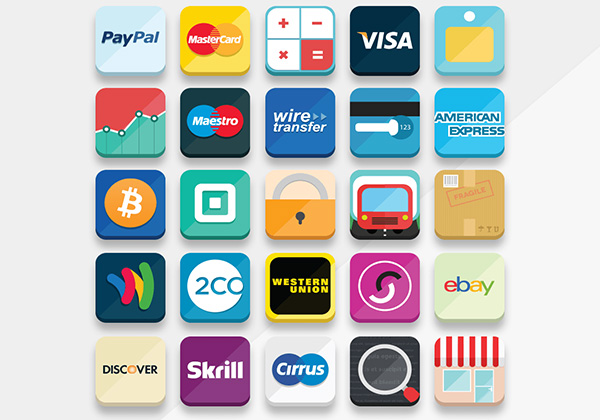 If you have an e-commerce website, you might want to look into these icons, as they are all very good for this purpose. You can find here flat icons for different credit card brands, eBay, Western Union, the back of credit cards and many others. This is a very good pack because you won't find these icons in many others, and coming for free and with the source files.
84 Metro UI icons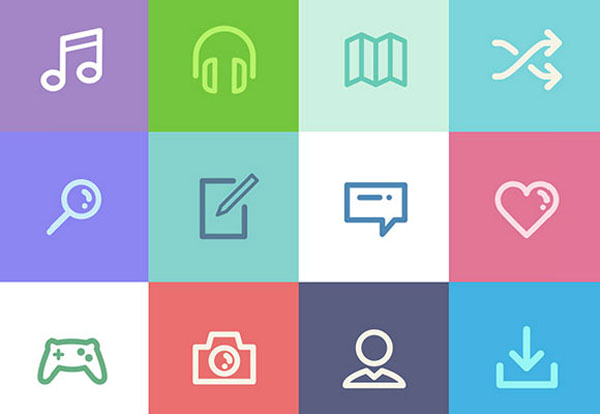 These icons follow also the flat trend, only a different type of flat: Metro UI. Popularized by Microsoft and its Windows 8 operating system, Metro is a bit different than the web flat trend we are used to, but still keeps some common elements. If you have a website designed with Metro, then this pack of minimal icons should be fit perfectly with your layout.
Flat Apple devices pack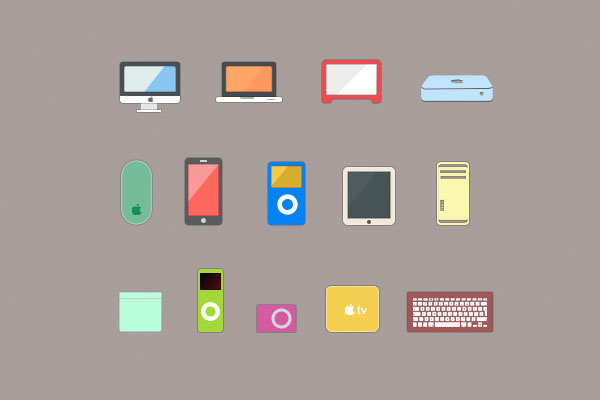 This last example showcases lots of Apple devices and hardware in flat icons. The icons come in PSD and are fully scalable, vector objects, so you will be able to make them as big or as small as you need. You can see here iPods, keyboards, stationary computers, Apple TV, MacBook and others.
With this last great example we close off today's article hoping that you found enough resources to use for your own project. Remember that while most of these resources are completely free, it is never a bad idea to give credit and acknowledge the authors, because they really deserve it.