We live in the golden age of online business. Anyone with a laptop, internet connection and a profitable business idea can earn a living online. If you're itching to dip your toes in this entrepreneurial trend and take your idea for a spin, be sure to trial these useful online tools to get off to a fiery start. Also, a free HTML email builder is the best solution to speed-up your workflow.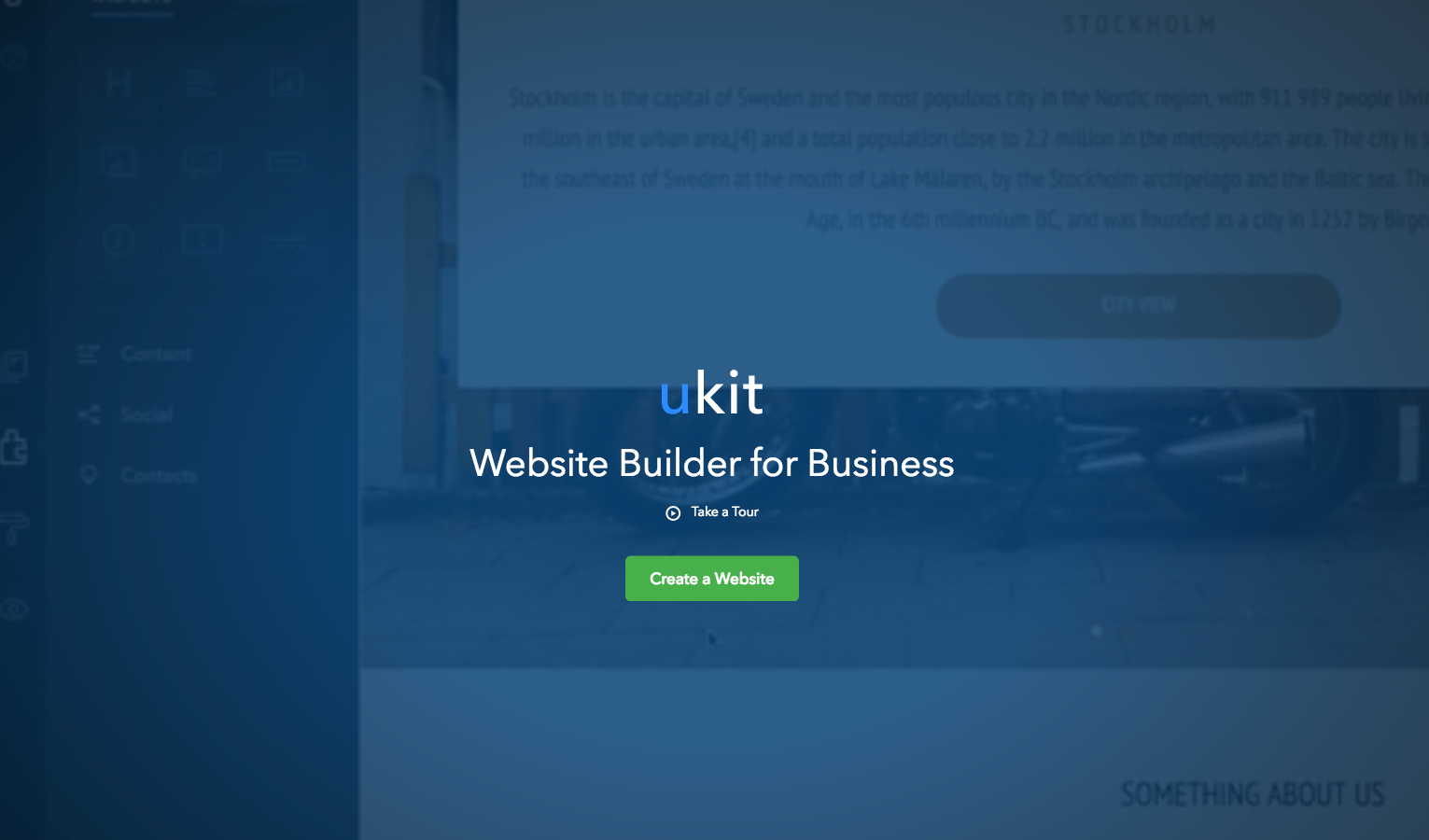 When it comes to building an appealing and functional business website, uKit ranks first on the list of top website builders that can be used to complete the task. The system offers powerful features, which are not found in lots of other web building services and it definitely contributes to better results.
The website builder can boast a rich selection of responsive templates that fall into thematic categories to simplify the search and save users' time. It also has a convenient and understandable dashboard with lots of design customization tools and elements needed to create stunning business websites, like LiveChat and CallBack options to mention a few. It's also possible to make use of the abundance of other features that are the highlight of the system. These include an opportunity to integrate scrolling animations, make use of the enhanced eCommerce functionality of the system and use other features it offers. uKit is definitely a decent choice for your web building needs.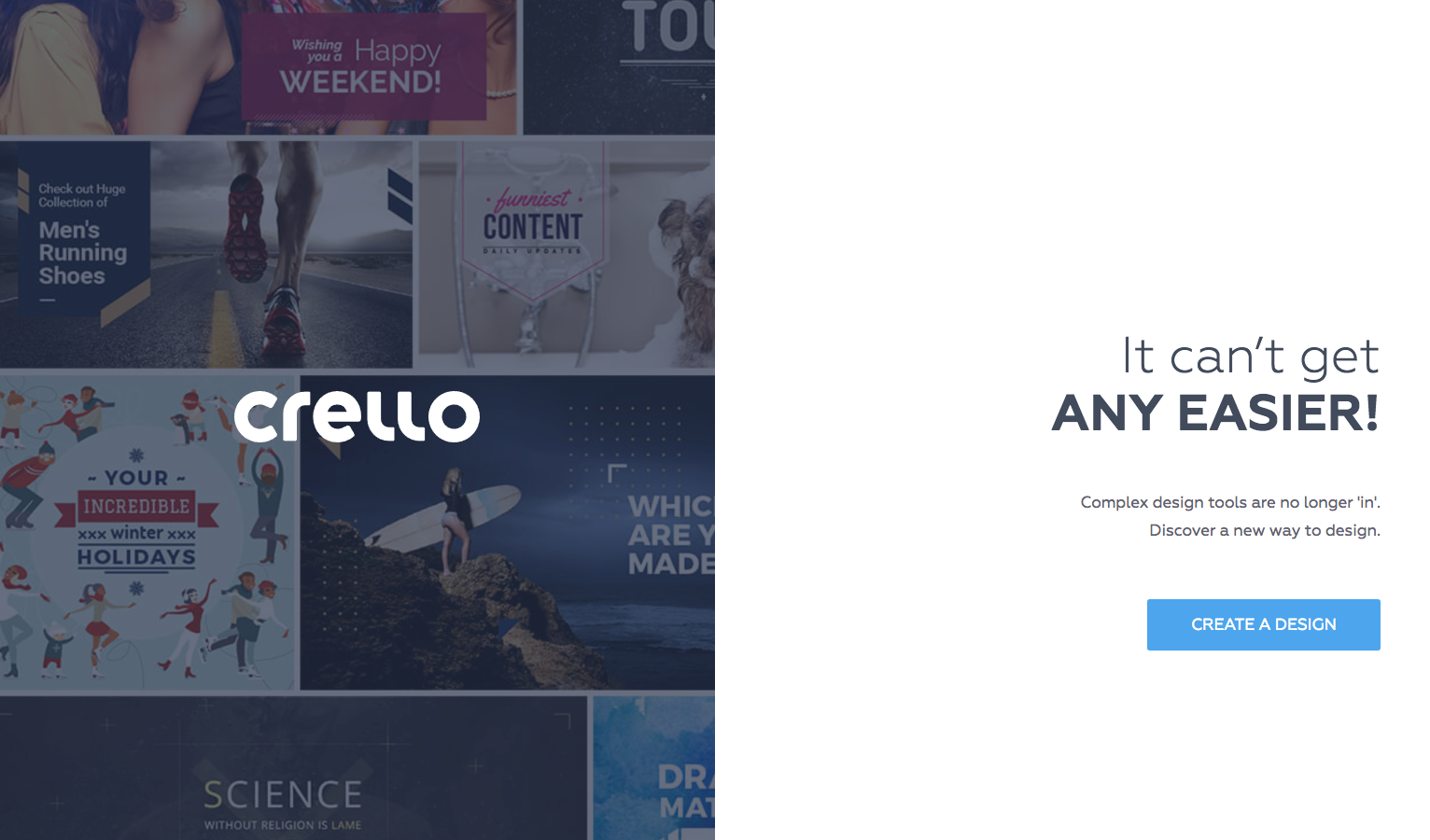 To ensure you make a grand entrance into the business world with your killer new startup, you must ensure you are pumping stunning content consistently. If you don't have the funds to hire a design guru and fear you lack the knowledge and skill to do it yourself, Crello can help you there.
This handy multi-purpose design tool was created to make design enjoyable and easy for anyone no matter their skill level. With an incredible library of free 60,000,000 images, banners, printed materials and free design tips to guide and inspire creators, you have every chance to produce stunning design work in a matter of minutes. This visual design tool can help you create superb social media content, adverts, banners and many more popular formats.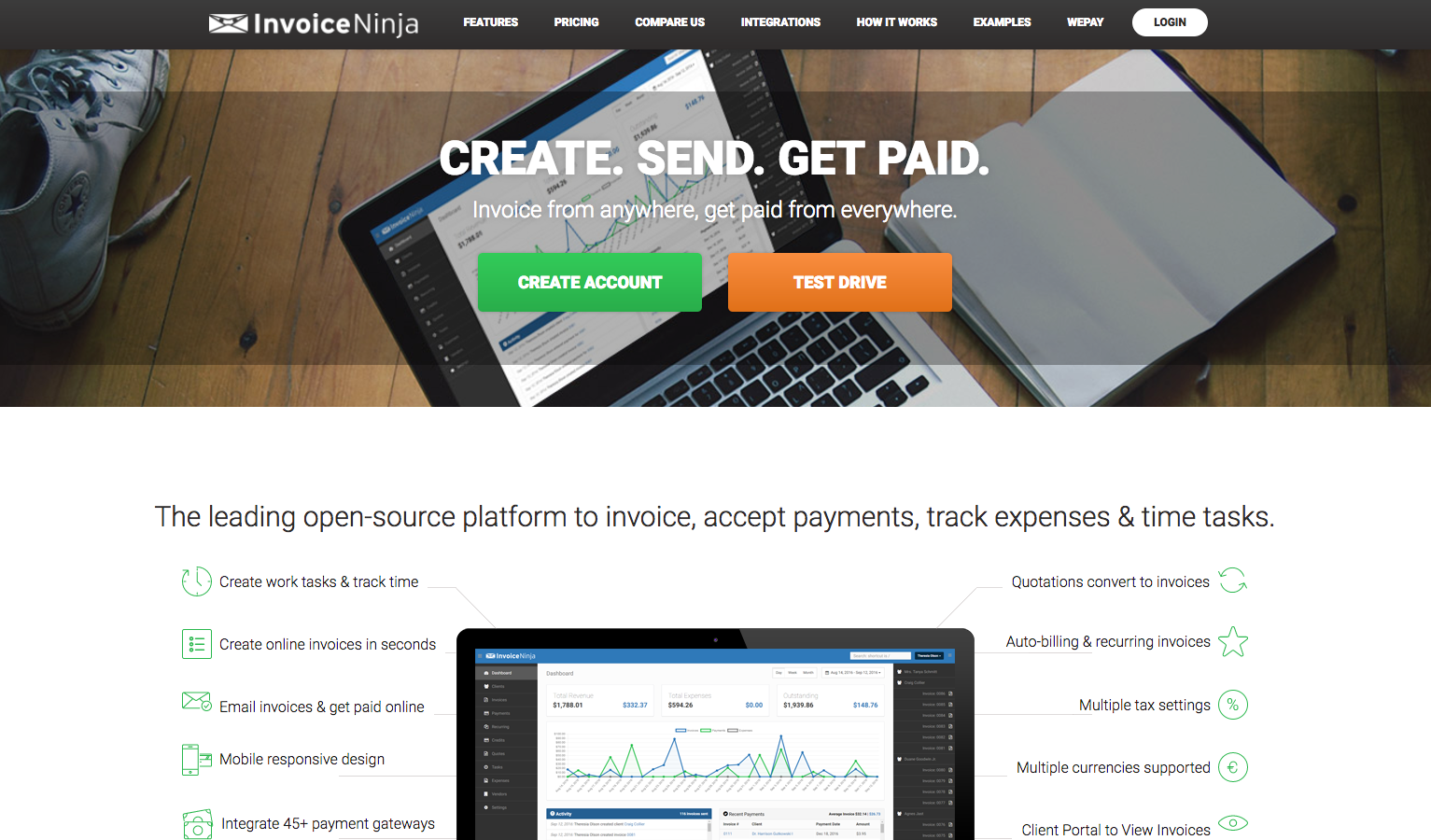 Slide into the business world with ease and into your client's emails with style using this handy invoicing tool. This open-source, cloud-based invoicing platform will let you create elegant invoices, accept payments and track your expenses for free! The software comes packed with killer benefits, like branded invoices with the company logo, 4 professional invoice templates, invoicing and accepting payments online, tax rate settings per line or invoice total, and more. If you have the cash to splash out and choose to opt for the premium versions, you can enjoy the creative freedom of adjusting the colour scheme of your invoices, a custom URL, email tools and subject lines, tracking time and importing expenses and setting up vendors. Having a reliable and easy-to-use tool right at the start of a new business venture, makes the journey a little less hectic.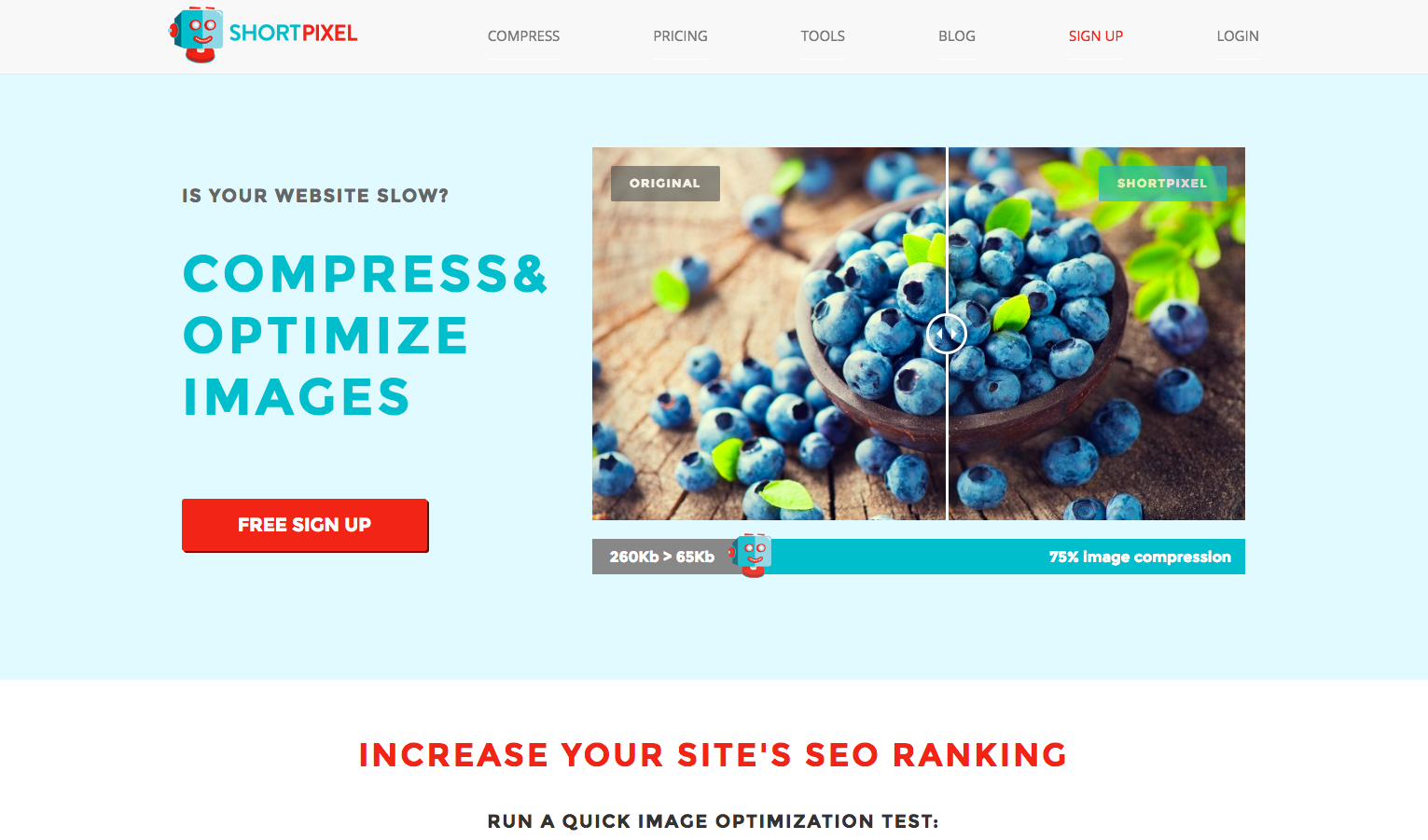 When it comes to charming your website visitors, you should know that visuals trump all other senses. John Medina, author of the bestselling book "Brain Rules," explains that the human brain is incredibly good at remembering images (in fact, much better than anything else). We can remember only 10% of information 3 days after hearing it. But if there's an image to support that information, we remember 65% of it. Telling your business story through visual content is one of the most effective ways to win new customers. However, if you're just making the first steps in your business journey, you should also be aware of how 'heavy' the visuals can be. ShortPixel, a WordPress plugin that helps businesses compress and optimize images without compromising their quality, claims that two-thirds of the weight of a fast-loading website come from images. A website that loads fast is a delight to visitors. It is also a huge factor in achieving high search rankings. ShortPixel can run a quick image optimization test for you to evaluate your website's performance and identify weak points. It also supports batch image optimization and ensures privacy for all processed files.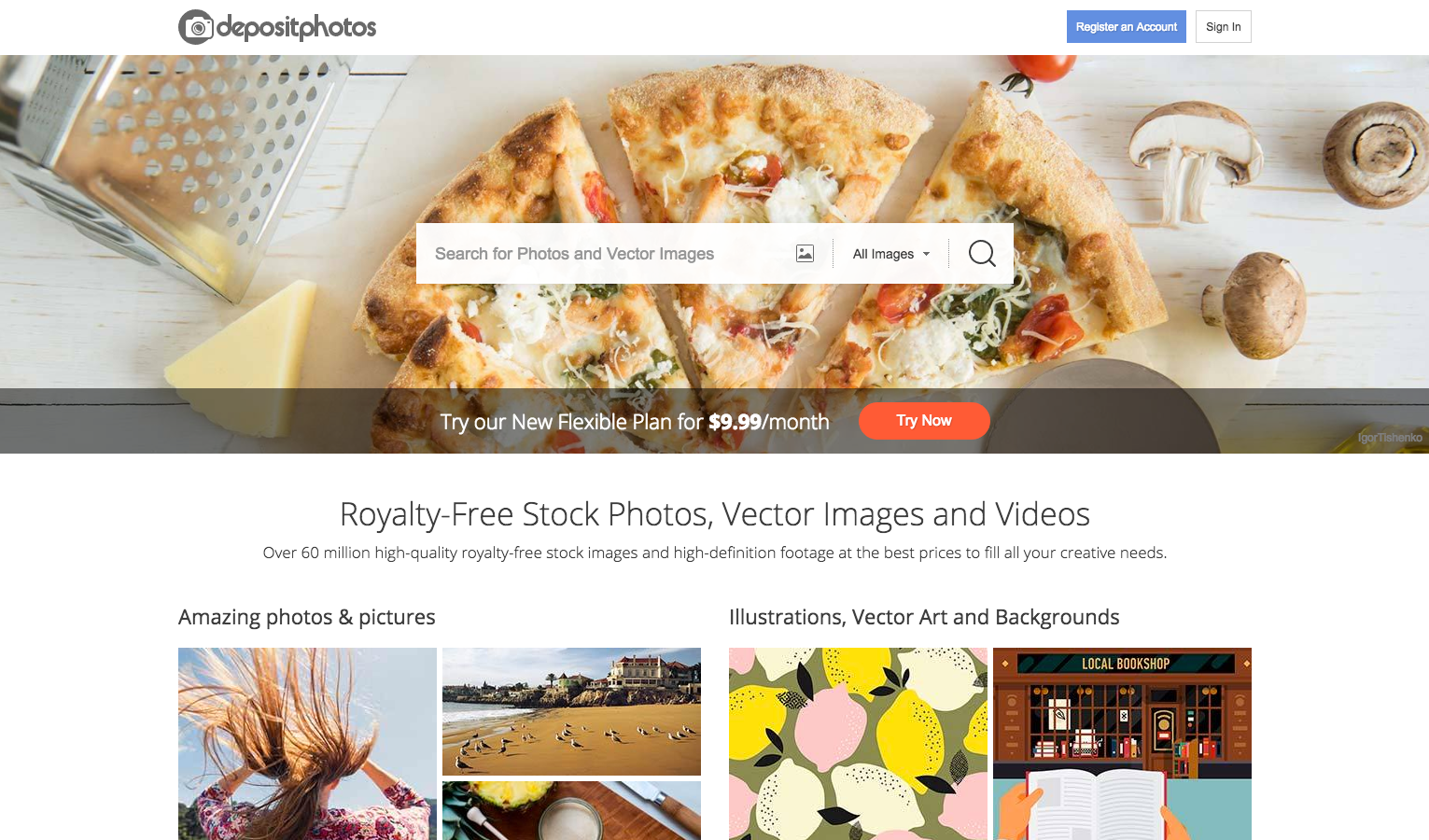 There is so much to think about when starting a business – building a sharp-looking website, creating attractive social media pages, and generating general buzz. Sourcing the right images to tell your story and strengthen your brand positioning is not something that comes easy to everyone. Depositphotos is one of the most respected stock image libraries that is both affordable and full of authentic photos. There is more than 60 million high-quality, royalty-free stock images and high-definition footage that can really help you to bring the spirit of your business to life.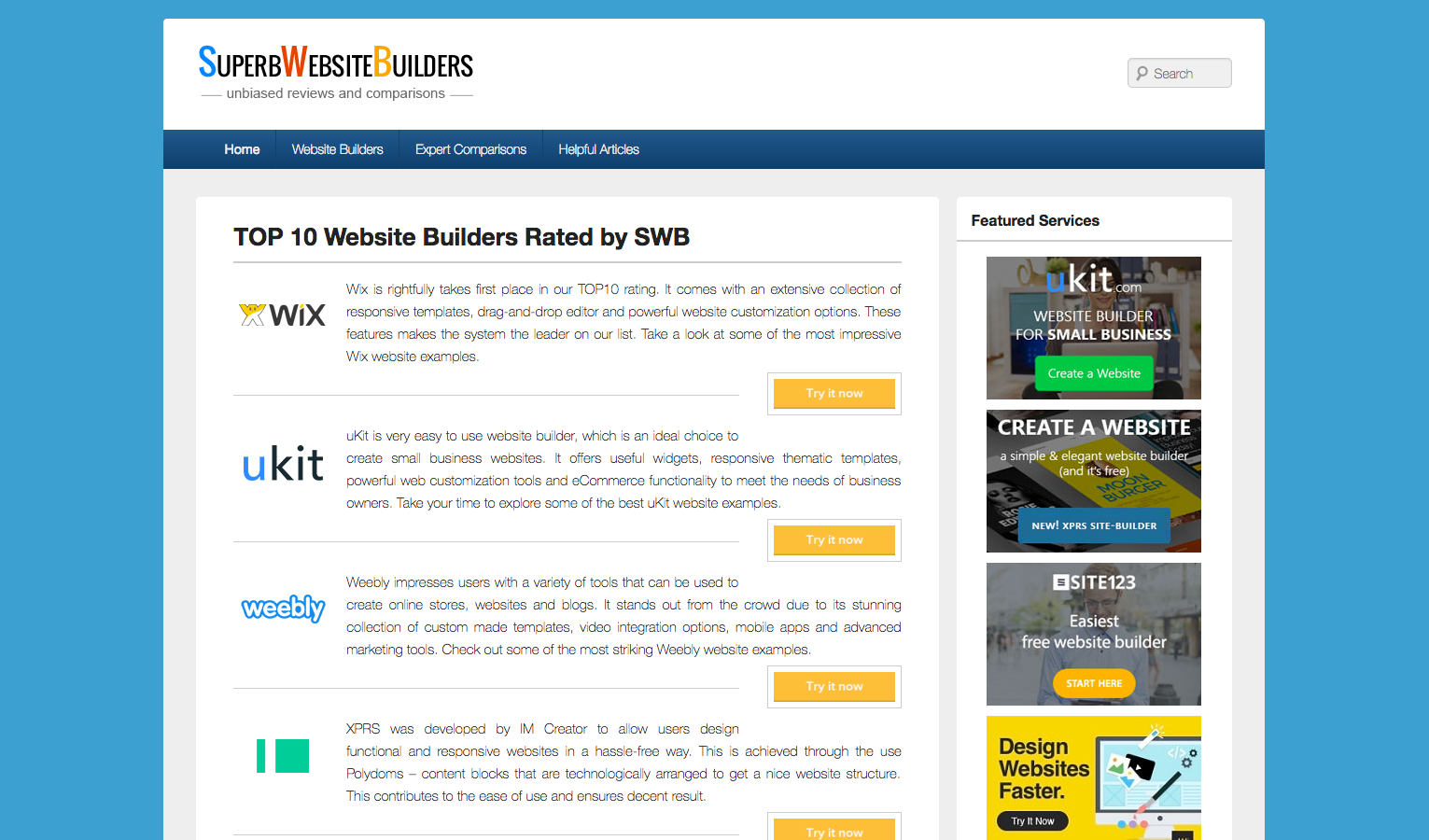 SuperbWebsiteBuilders is a trusted web-based resource, the mission of which is to provide users with reliable and informative website builder reviews. The editor-in-chief of the website is Howard Steele, who bears responsibility for testing, analyzing, comparing and publishing valuable posts about website builders, their major features, pros and cons, usage nuances and other info users may be interested in. The website simplifies the search of users looking for the best website builders that will come up to their requirements and preferences. There is no need to waste effort and time looking for reliable info about the most popular web building services.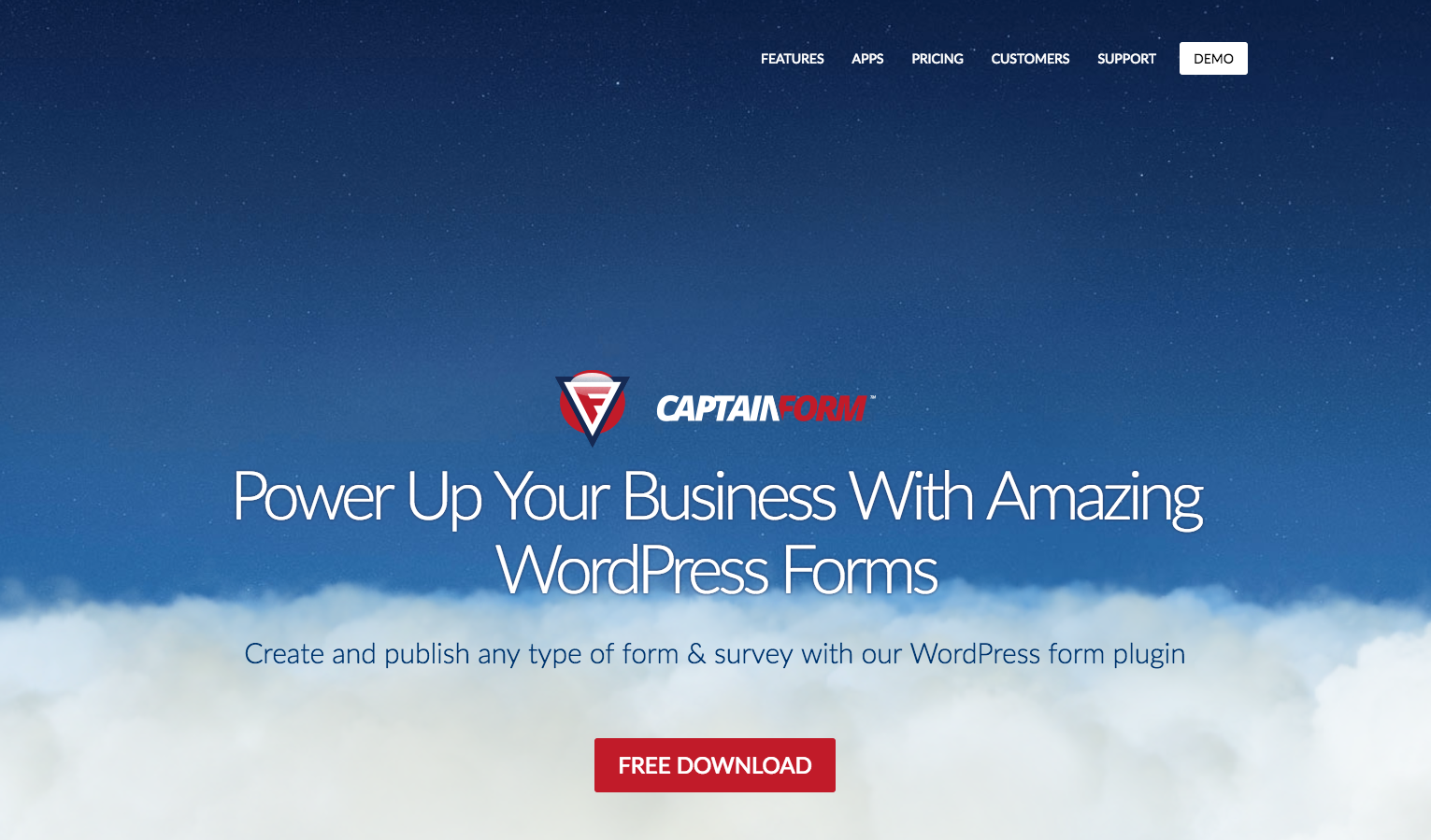 CaptainForm WordPress plugin enables businesses to create and publish professional-looking forms and surveys. And it does it while keeping a smile on their face. This tool has an intuitive  drag-and-drop editor that allows users to build forms straight from their WordPress Dashboard. It also offers a gallery of 30+ free templates that can be customized to meet your needs. There are four different pricing plans to fit different budgets, including a forever-free plan that can be a game changer for new startups. If you're looking for a user-friendly, reliable form builder with a stellar customer support, CaptainForm is worth a look.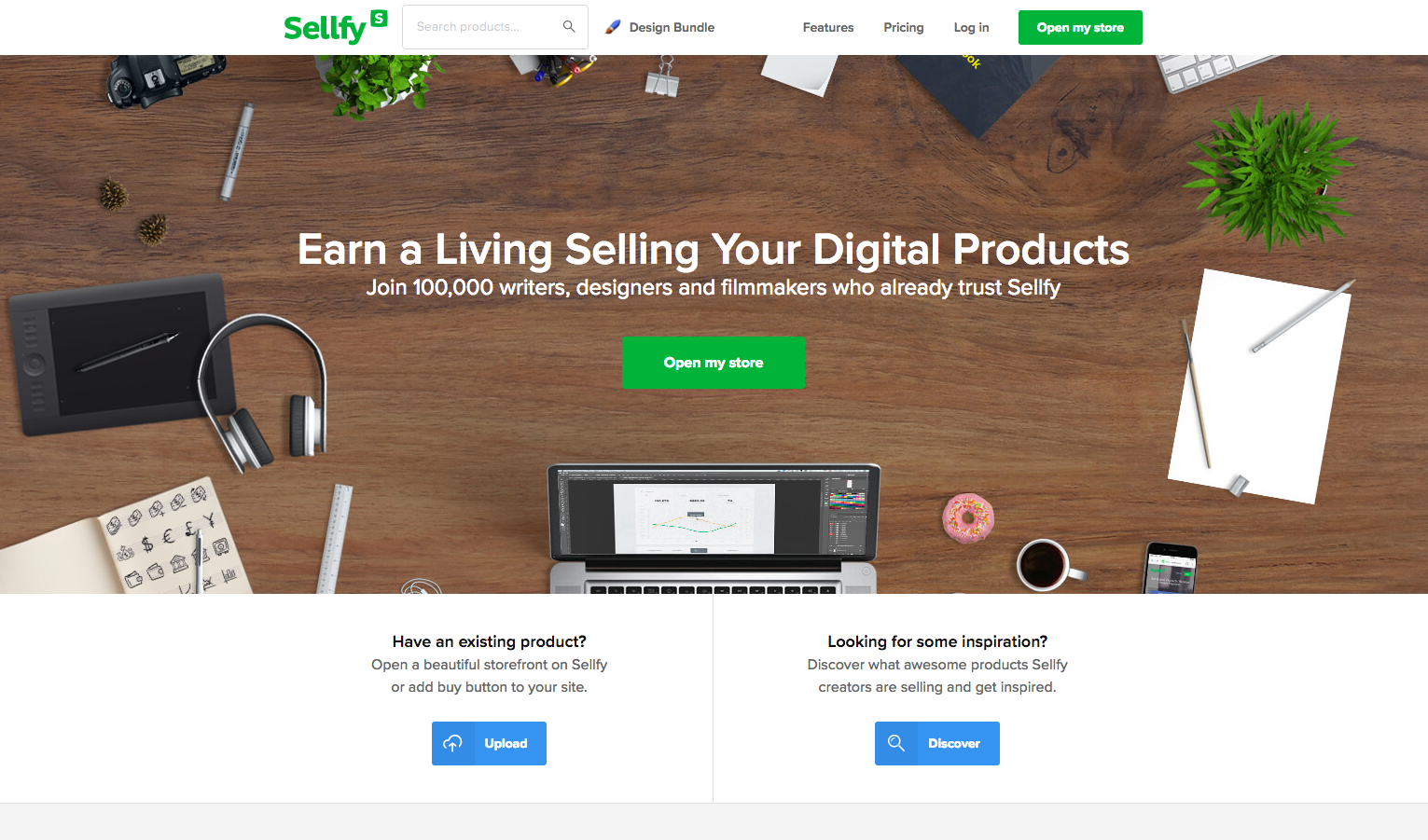 Designers, writers, comic book authors, filmmakers, and music producers all find Sellfy an incredibly convenient, no-hassle solution to sell their digital products online. As a beautiful storefront that can be embedded on your website or social media page, it empowers creators around the world to earn a living while doing what they love. If you fit the indie creator's profile and think that selling digital products can be a viable business idea for you, Sellfy will handle the rest for you, including product hosting, payment processing and delivering the products to buyers.