Let's address the elephant in the room first… It seems like the world of online maps has been dominated by one particular solution. Of course, I'm talking about Google Maps.
And I won't be hating on big G here. After all, when you want to check what was this small town's name by the Lake Garda in Italy, there's hardly a better tool for it. Or if you want to drive from point A to B and need some quick directions.
However, it's not perfect for everything. For instance, what if you want to visualize some data on a map? Stuff like, "X people in Arizona do THIS, and Y people in California do THAT" and so on. Basically, if you try doing that with Google Maps, it won't look that great. Plus, there's no easy way of achieving any worthwhile effect. There's just no cool and easy to use interface.
This is where the tool that we're reviewing today comes into play. I'm talking about Simplemaps.com.
Let's see what Simplemaps is, what it has to offer, and why and when would you use it. Plus, we also have a really cool giveaway at the end (combined value of $2495)!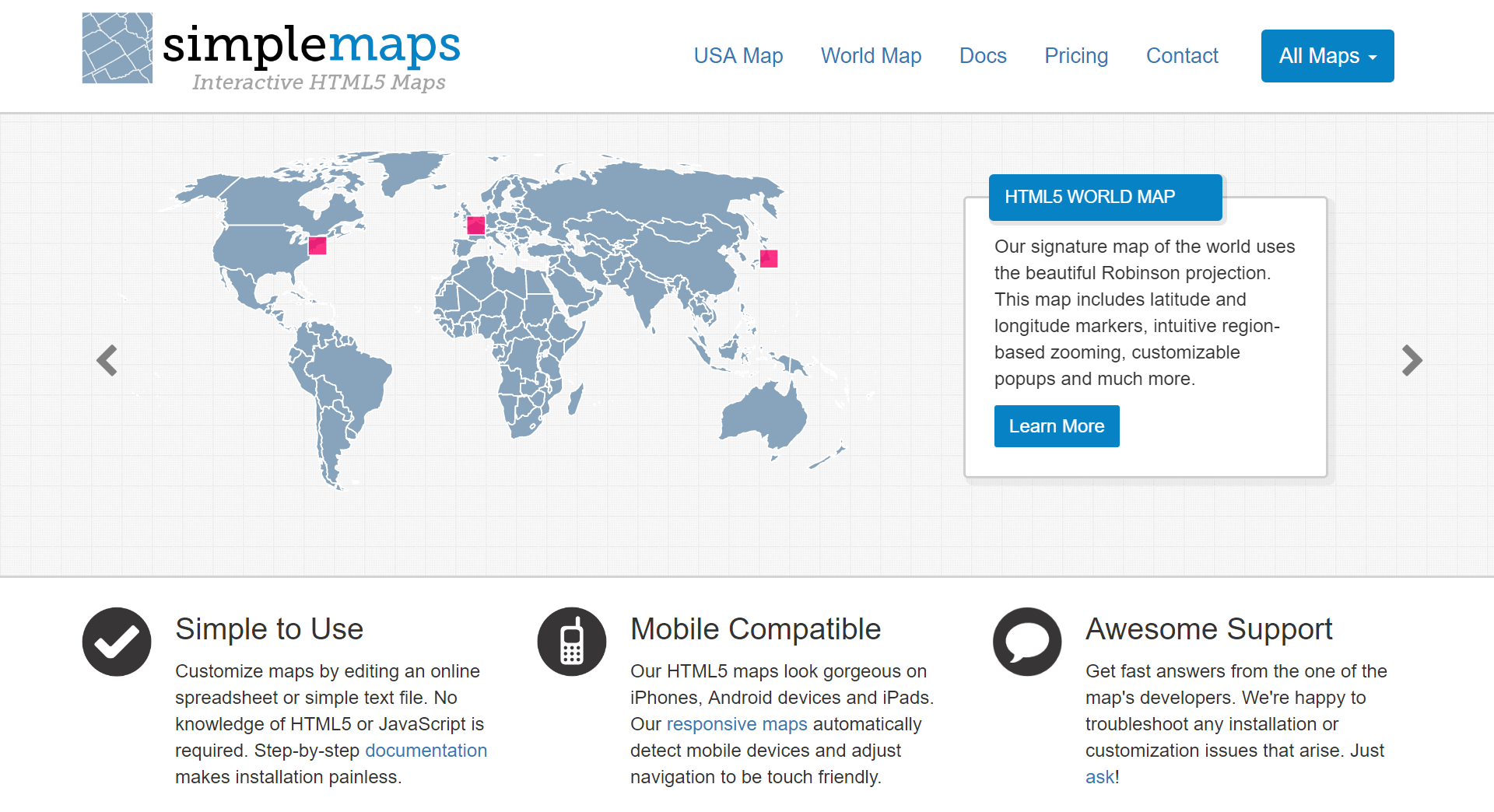 What Simplemaps.com is
Simplemaps.com is a tool that lets you create interactive, zoomable maps based on JavaScript and HTML5.
The maps are available at the country, state, and province levels. Everything is based on SVG images, which means that it scales perfectly to any size (the maps are responsive, mobile-friendly, and work well on all devices). Plus, the maps look very clean, which makes them great for visualizing data.
There are more than 10 maps available. Some of the more notable mentions:
HTML5/JavaScript US Map. Includes zoomable states, state labels, and latitude and longitude markers.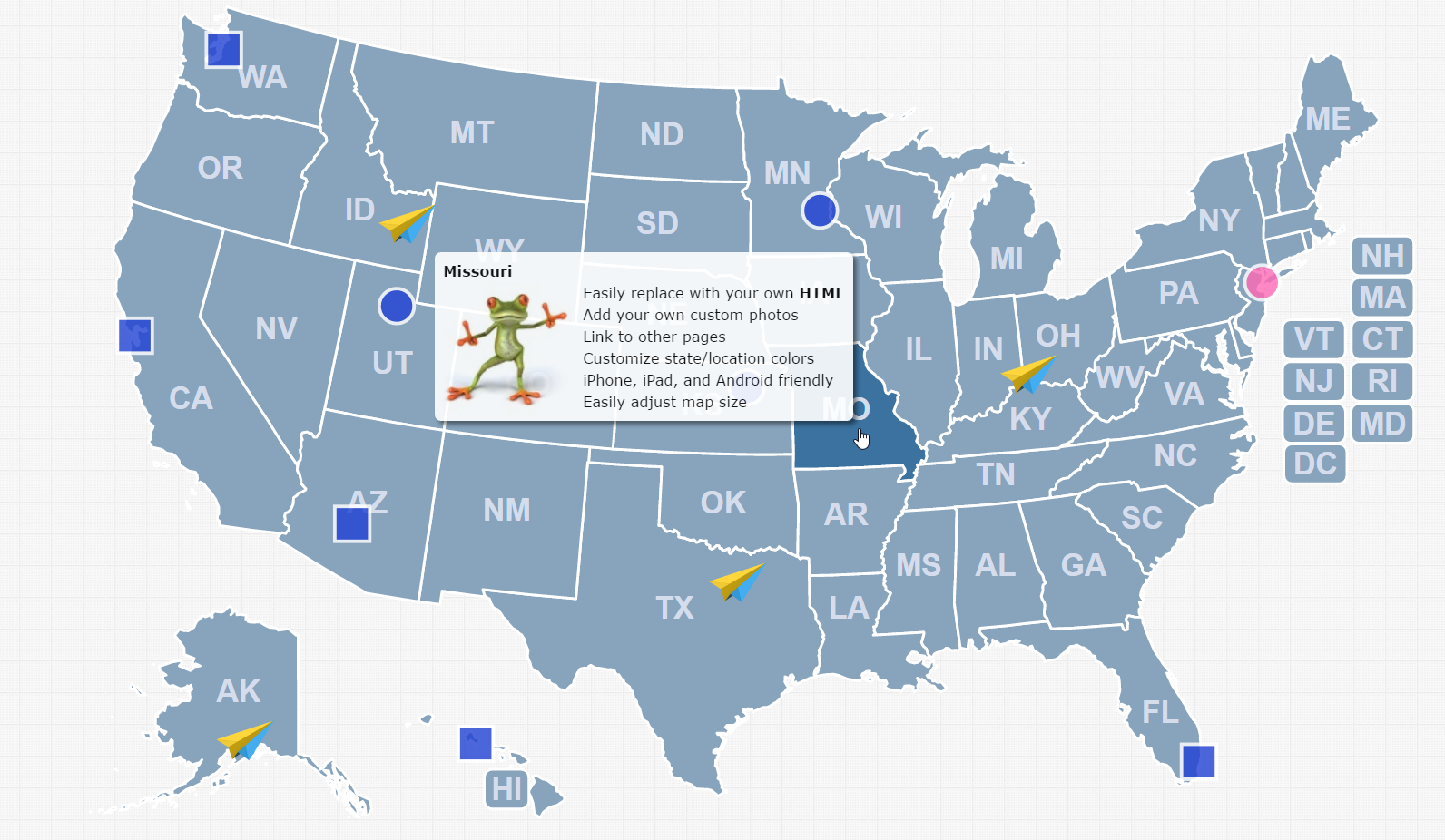 HTML5/JavaScript World Map. Includes latitude and longitude markers, intuitive region-based zooming, and customizable popups. The map uses the beautiful Robinson projection (shows the entire world at once, and it is often used in world atlases for its aesthetic balance).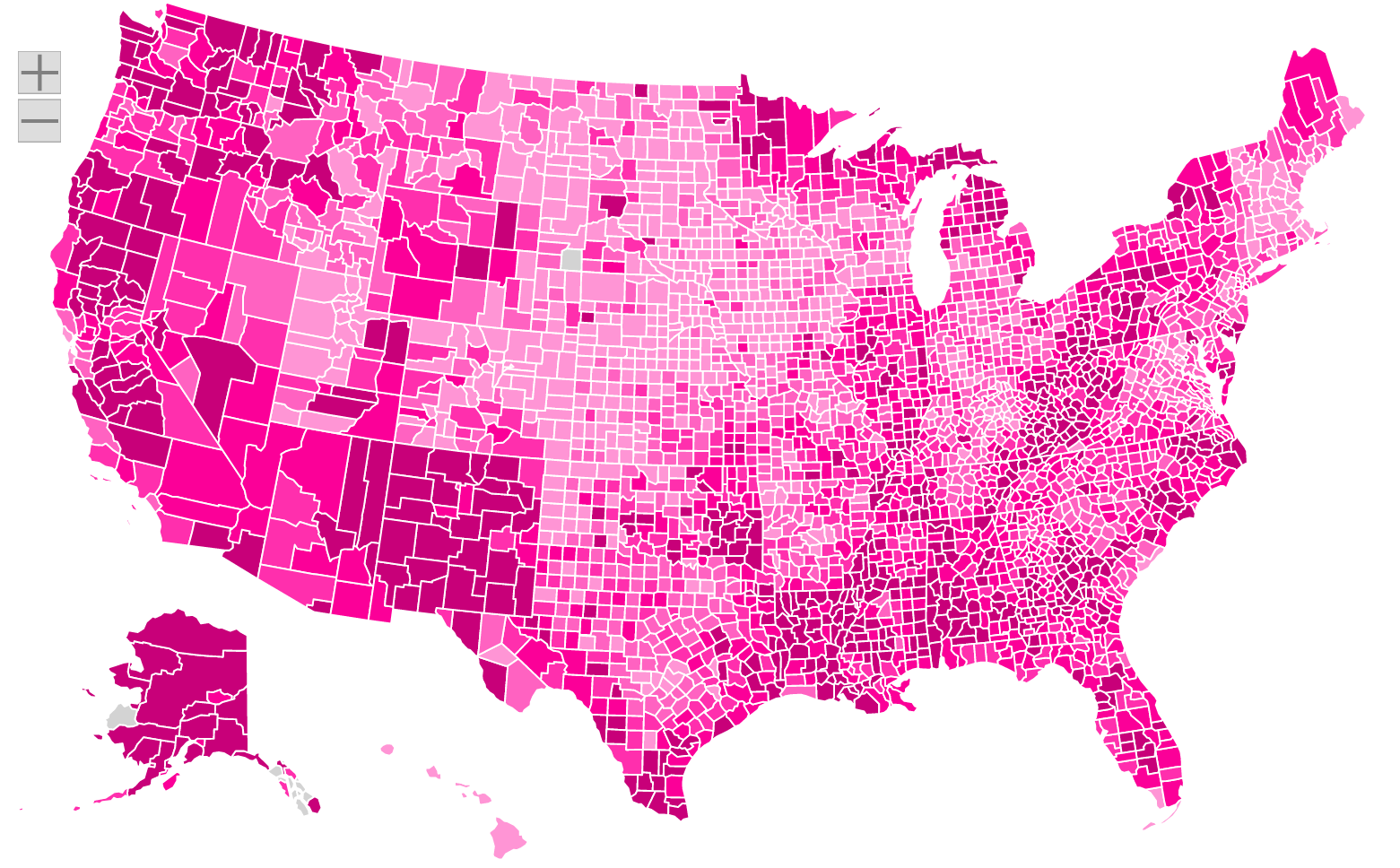 HTML5/JavaScript County Map. Includes all 3,142 US counties, optimized for speed, with manual zoom and pan controls.
Additionally, you can also create derivative maps from the main HTML5 World Map (e.g. Africa, the Middle East). Basically, whatever's visible on the World map, you can zoom into to create a unique presentation.
How customizable is Simplemaps
Having a responsive, accurate, and mobile-friendly map is one thing, but being able to customize it is where the real fun starts.
First off, every map in Simplemaps's offering can be customized the same way – by filling out a simple online spreadsheet. This allows you to:
Add specific locations to the map. For instance, you can provide a zip code or a city name, and Simplemaps will mark that spot on the map.
Customize colors of everything. And I really do mean everything. You can change the colors of the states/countries/regions – and you can do so for specific states/countries/regions individually. You can also change the "active" color (on mouse hover) for each element. Last but not least, you can change the background color of the entire map.
Change the width of the map, the labels, and all of the other basic display parameters.
Create a region on the map (when your data refers to more than one state/country, for example). You can then zoom in on that region, give it a new color, etc., whatever you like.
All changes that you're making are then saved to one main JavaScript file. And it works just like any other JS file, which means that you can make changes in it by hand, or process it in some other way, which is great for more advanced uses.
Apart from that, you can also use Simplemaps's map API. In short, it allows you to manipulate the map in real time. The API lets you communicate with the map by calling JS functions, thus it can react to whatever is going on with the other elements on the page.
(Detailed instructions on everything are available in the official docs.)
Who should use Simplemaps and what for?
Simplemaps has been on the market for nearly seven years now, and they have been trusted by some pretty notable customers in that time. I'm talking institutions like the United Nations, Major League Baseball, and Harvard University.
But don't get me wrong, Simplemaps isn't something that only a big organization can benefit from. To say it simply, if you have data, and you need it visualized on a map, it'll be hard for you to find a tool that's better and easier to use than Simplemaps.
Simplemaps offers an ideal way to display office locations, visualize data and stats, do quizzes, improve your site navigation (through the map API), and probably a lot more.
Additionally, like with all quality products, you do get support and a full, 30-day money-back guarantee with no questions asked.
Speaking of money…
The pricing model is very user-friendly, it depends on how many different maps you need (US, world etc.) and how many domains you want to use those maps on. There are no restrictions on the number of times you can customize and use a map on a single domain.
The Individual Licenses allow you to use a particular map unlimited times on a single domain. The price tags on those are:
US Map – $79 (includes 12 months of updates and support),
World Map – $199 (also includes 12 months of updates and support),
Canada, the UK, Australia – $79 each,
North America, Europe – $99 each,
Congress, US County – $199 each.
Then, there's also the Developer's License, which is $499 a piece and includes:
US Map + World Map,
lifetime license for unlimited domains,
18 months of updates,
18 months of priority support.
Now the best news … that Developer's License is where the giveaway comes into play:
Giveaway
Without further ado, the good people of Simplemaps have given us 5 copies of the Simplemaps Developer's License to give away.
Again, included is the Simplemaps's US Map and World Map, 18 months of support and updates, and a lifetime license for unlimited domains.
We're talking about a $499-value license x5 here. This makes it a $2495 worth of software to give away!
How to participate
See below for the rules and info on how to enter:
Touchdown!
The giveaway has ended and this are the three lucky winners:
Matt Mullen
Perry
Nathan Hare
MD Azharuddin
Rinara Aquino
All winners will be contacted via email within 24 hours regarding the prize.
Thanks everyone for participating, and follow us for more great giveaways :)