For number of businesses, making an effective online presence is an indispensable element as a part of their marketing activities. Businesses which purely rely on their website to earn revenue, for them it is very crucial to be present online and perform optimally on routine basis. Apart from this, it offers exclusive coverage and uninterrupted work flow. Web server is an important part of operating an online business and the success of your business is very much dependent on the server.
This post will describe you about the significance of dedicated server and reasons that explain you as to why you should opt for this server: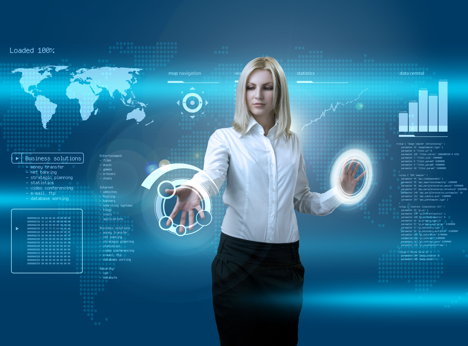 Dedicated Server
It is a type of physical server which can be used by only single person. This server can be utilized for hosting numerous websites that belongs to customers only. Several businesses consider this server as the most ideal way of hosting arrangement for any type of businesses and websites as the resources of
this server is not shared with other companies. The best thing about this server is that it allows websites to use memory and processor resources fully within their system. By having a server for their websites, businesses can stay away from numerous potential pitfalls usually faced with shared hosting services.
Besides this, it also allows businesses to customize their hosting experience, which is usually not possible with shared hosting services.
Reasons to opt for it:
Performance – It is one of the most influencing factors that make dedicated server the best option for online businesses. Applications which are hosted often become bulkier and in turn generate immense load on server. Dedicated servers offer robust platform for hosting such bulkier applications without causing any type of problems or issues.
Availability of bandwidth – With this server, you will not have to face any issue related to bandwidth. All you have to do is assess your requirements and opt for package that offers bandwidth capacity that meets your hosting requirements in the best way. Further, at regular intervals of time you can periodically evaluate bandwidth requirements.
Improved Security – It is one of the biggest benefits offered by this server when compared with other shared hosting or VPS. This server offers great level of security and you can be rest assured that all of the resources on that particular server will remain safe and secure. When you compare it with other security patches or regular updates, it offers much strong protection for all of your online files inclusive of your website.
Greater Reliability – With this server, your business need not share its bandwidth capacity with anyone. This simply means that your website will have full access to resources required by it. Additionally, if you opt for managed dedicated servers then also your hosting will take care of all the burdens pertaining to managing your server.
Greater Amount of Control & Flexibility – This server allows greater control to several website owners over the hosting and server. As the server would be solely used by you, this allows you much greater access allowing you to have more amount of control over the server. This in turn offers much flexibility to businesses.
It can be said that even though it may prove an expensive option, but if you want to opt for reliable hosting, then dedicated service is just perfect all your hosting needs.