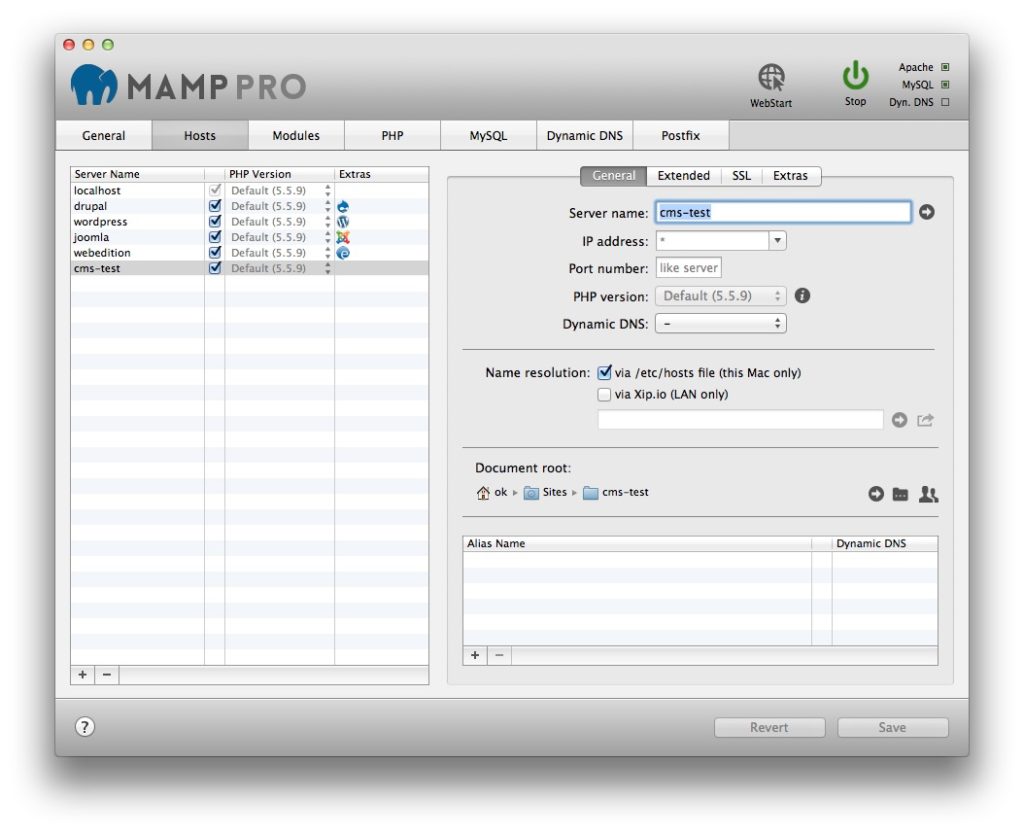 If you've ever tried building a website from the ground up – which you probably have since you're a reader of this site – then you know how much hassle it can be having to go back and forth between your web server and local files.
And don't even get me started on debugging and testing… For instance, how can you make sure that your site will operate just fine on PHP 5.1 when your dev server is PHP 5.5? Do you just buy ten different web hosting plans to find out, or do you constantly nag the support team at your current host?
Obviously, having a local server installation is the best solution here, and that's exactly where the giveaway we have for you today comes into play.
The tool is called MAMP PRO, and here's what you get with one of the 10 licenses we're giving away:
The PRO version of the tool (there's also the free version), which is the one-click-solution for setting up your personal web server locally.
Multiple technologies supported: Apache, PHP, MySQL, Perl, Python, Web Start, and more.
One-click installers for WordPress, Joomla, Drupal, and other platforms.
Multiple virtual servers plus the Multi-PHP feature – allows you to check if your site works on different versions of PHP.
The ability to share your build via your local network to get feedback from coworkers. You can also use the dynamic DNS feature to make your server available on the web.
Basically, MAMP PRO is your solution for building and testing websites locally, so you can later on roll them out to their destination web hosts in a surprise-free way. The MAMP PRO guys really did a great job here. Also, there's a quick video tutorial to get you up to speed with how to set everything up.
How to participate
See below for the rules and info on how to get on board:
Touchdown!
The giveaway has ended and this are the lucky winners:
TorVic
Louis Bullock
Jose Antonio Lambiris Ruiz
Sebastian Houmrani
Ross Helfer
Tristan White
Andreas Par
Danny Vital
Marian Tofoleanu
Rio Grande
You will be contacted via email within 24 hours regarding your prize. Those who didn't won the giveaway don't worry, we have another one running right now here :)