The concept of website designing is not new to us, in fact, now almost every business regardless of the size owns a website. A website has indeed become a vital tool for businesses to enhance their online presence. But designing a website is not "everyone's cup of tea" and requires careful thinking and planning. What's more important is – to know your audience. The audience today is smart and wants to stay informed and educated about new developments in the marketplace.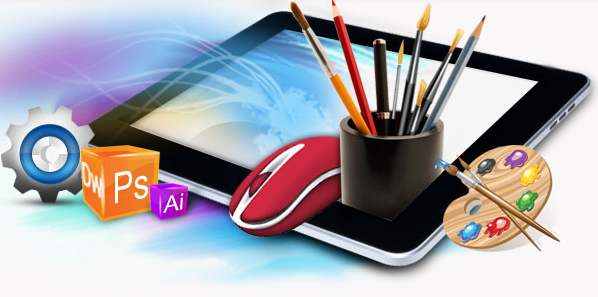 If you wish to succeed in the online space, then it is important to design a website in a way that it could retain visitors' interests and keeps them engaged. For this purpose, many organizations are persistently adding new stuff on their site – be it adding new sections, updated content and much more. Can you be sure that that the time and energy that you're investing into producing valuable information doesn't go waste? Well, if the information you're producing doesn't sync up with your visitors' requirements, all your hard work is nothing but just a waste of time.
A lot of organizations wind up designing a cluttered website that's confusing, which could turn away the visitors instead of drawing their interest in the site. Thus, it has become imperative for business owners to plan and design clear, succinct and compelling websites so as to reach to the maximum target audience. What's more? It is essential to focus on designing a site catering your audiences' interests.
Let's have a look at a few key elements that I'll recommend you to follow if you want to succeed in developing a high end website:
Planning and Consulting
Before commencing with website design, it is essential for web designers to consult with user as it gives a clear idea as to what exactly a user wants from a website. Once, the consultation phase is over, next important step is to plan how to carry out the design process. Planning is the most essential elements that ensure that you are following the right path to build what you aimed at in the beginning.  Planning must contain the below listed points: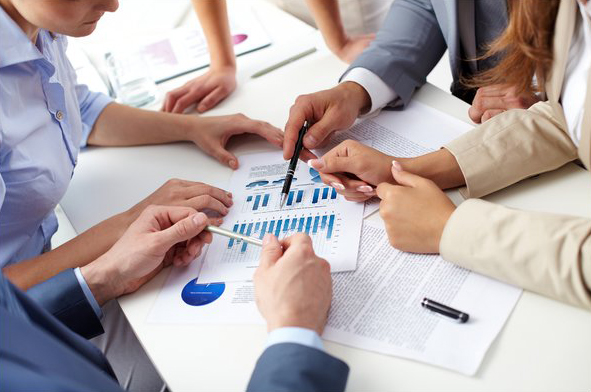 What information you want to provide to your target audience?
How to build a well-planned structure of the site?
A comprehensive sitemap of your site.
Technical details such as the scripting language you will be using – whether it will be PHP or AJAX, and whether you need to have a shopping cart and more.
Designing
Once you've finished what content you need to place in your site, you can start with the designing phase. Website designing basically consists of three main components, as listed below: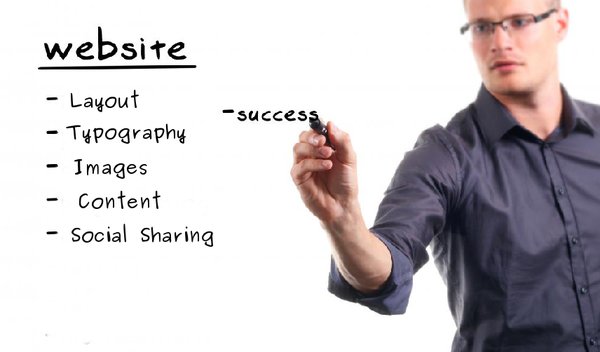 Layout: The first thing that visitor notices is your website layout. A great layout is bound to attract a lot of visitors. However, a bad layout can create a bad image of your business in the eyes of your visitors. Therefore, for a well-designed website the foremost thing is to create a layout. A perfect website layout usually includes balanced elements, good color combination, eye-catching images, right typography and a lucid design to draw more people and seize their interest in your website.
Typography: Although, to many people typography might not seem essential, but it plays a very important role in a website. Fonts need to be readable, using unclear fonts can irritate your visitors and they might not turn up again to your site. Also, make sure to avoid using different fonts, since even it could create readability problem.
Images: Even though images are a major part of attraction in a website but using large size images can make your website load and run slowly. And this can harm your site's bounce rate, as well as can lower its SEO rank. This is because search engines constantly analyze website's page speed. So, do remember to make use of JPG images for photographs and PNG for pictures.
Content: We all have heard of the saying "Content is king", and this still holds true. Website content has to be clear, concise and meaningful to allure visitors to visit the site, time and again.  By posting relevant content in your website helps draw more visitors, and thereby increases the possibility for more action and purchases from the site. Besides this, readable content is likely to be found by the search engine crawlers more easily.
Social Sharing: Integrating social icons to your website has become a significant factor to maximize your reach in the online horizon. At present, social networks are no longer merely an extension of your site, but rather have become the whole part of your business. For instance, you can display your business associated graphic content on social networking sites such as Facebook, Pinterest and others, which could help you attract people from around the world who interested in viewing images. On the other hand, you can even post links on Twitter or post questions on LinkedIn, since these social networks has many people seeking to learn informative content.
A Final Note!
So, if you plan to design a breathtaking website, it is recommended that you must run through the aforementioned key points that will give you a good idea – to carry out efficient and effective website design process.