Finding the right design for your website is not always an easy choice, but here at eWebDesign we try to help you as much as possible.
Today we will take a look at some free PSD templates you can download and use. You can also download these and customize them before slicing them into HTML/CSS, and you can even use these ones to pitch ideas to your clients. They can only come in handy, so why not even consider downloading them and keeping them somewhere for when you need them?
Download Free PSD Templates for Websites
Corked Screwer – Wines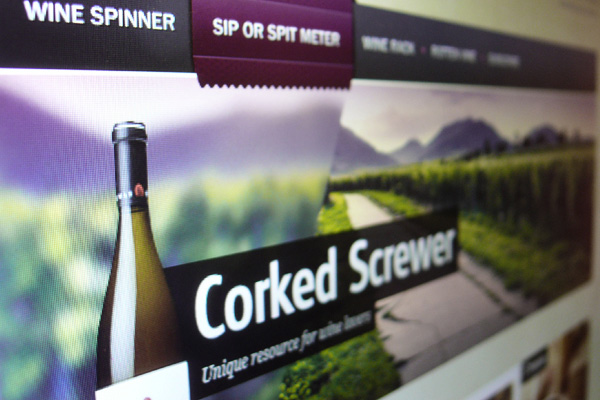 Corked Screwer will provide you with information about new wines, their features, and will tell you about fine restaurants and voyages, shopping, maps, news about upcoming events, tips on how to keep your wine cellar, and other interesting articles on the wine lifestyle, and profiles of new independent winemakers.
Gastronymous – Food and Restaurant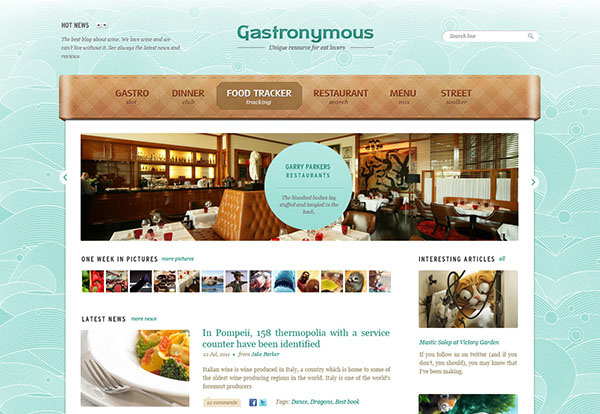 Gastronymous is a free PSD template meant for websites related to food and the food industry.
Layman Politics – News and Politics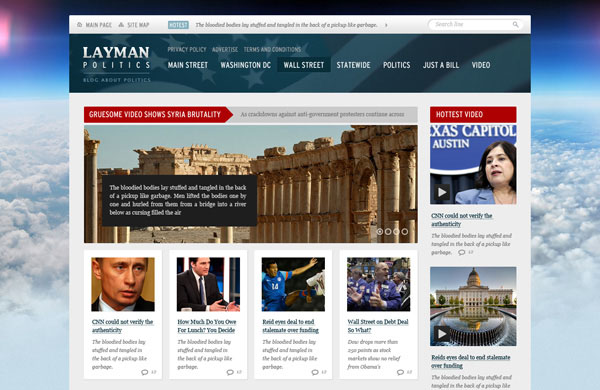 Here is a refined and professional news and politics free PSD template. This free website template is definitely one of a kind and high in quality.
Dead Stocker – Fashion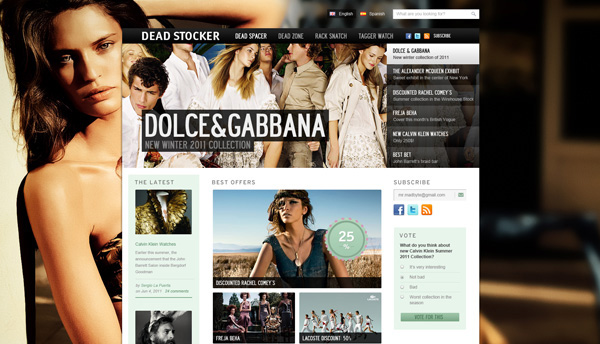 Fashion free PSD template is handy for anyone interested in web design and anything involving the fashion industry.
Minimal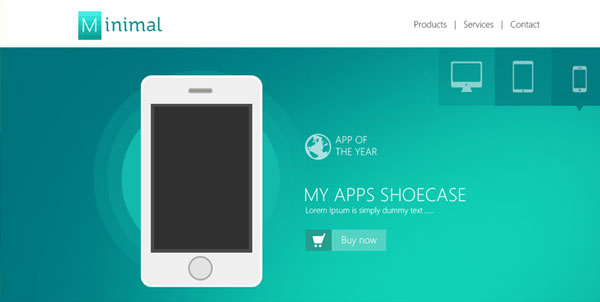 The flat design recent trend became quite popular and now we can finally find many PSD templates out there with this style. This one seems to be one of the good ones and is also responsive. The design is great and well thought of and the quality of the template seems very good.
Travel and Hotel template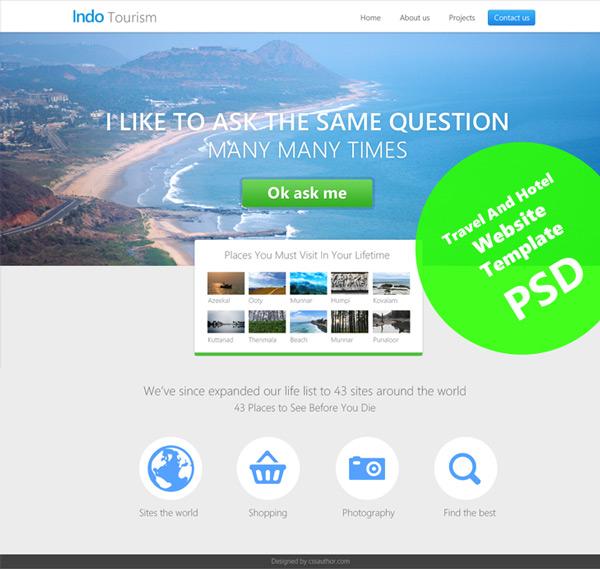 This is a freebie that would work very well for travel and hotel templates. It has a minimalistic, modern design and can be implemented for some other purposes as well, you just have to adjust it in Photoshop yourself.
E-commerce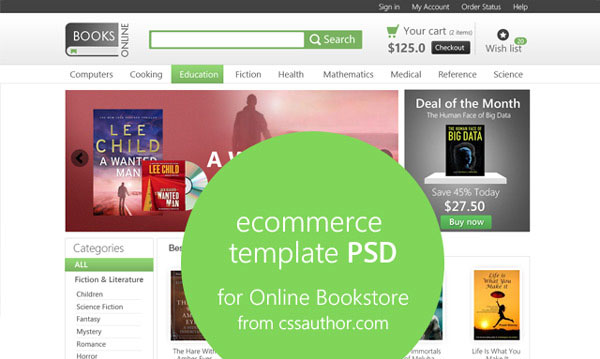 If you have an e-commerce website in your head and you can't put your finger on the design, this template will help you a lot. It works very well for this kind of websites, seems to be formatted very well and can be adjusted as you wish to.
Minto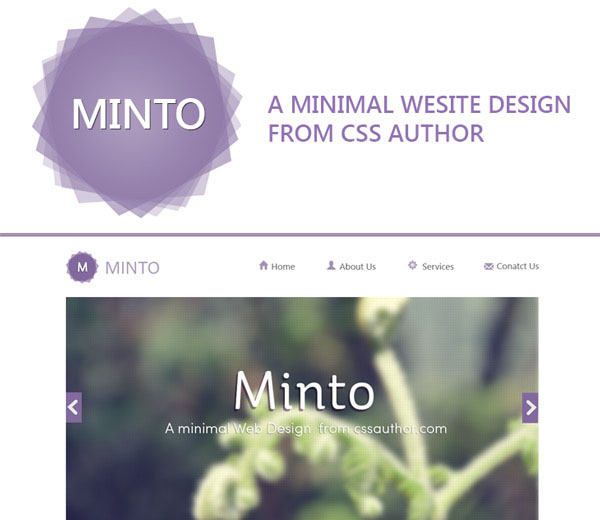 This free template has a great design as well and is based on a lot of white space, good typography and friendly ambient colors. These can be changed in Photoshop, as the PSD template is very well arranged and this task should not be too difficult.
Prechu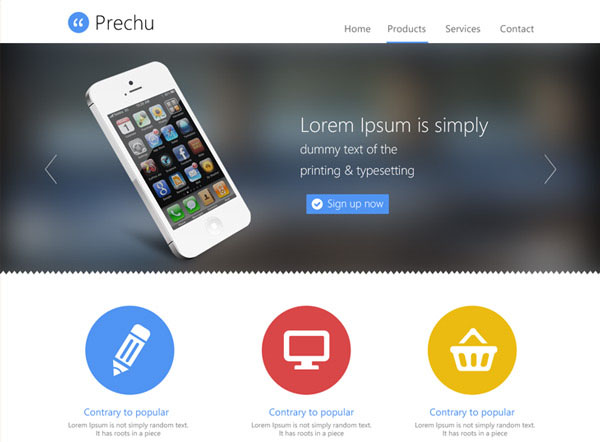 This PSD template comes for web, as well as for mobile. This is supposed to be a responsive layout when sliced to HTML/CSS and the design looks quite good. You are free to use this template for your own purposes, but I recommend giving credit for it.
Photography portfolio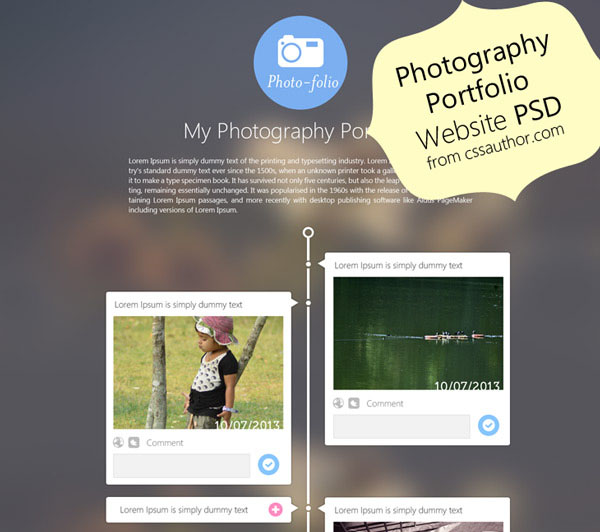 If you want to have a photography portfolio sliced to HTML/CSS, this is definitely the right PSD you have to use. The design is very cool, based on a timeline design, just like Facebook, and shows thumbnails of images both on the right and the left side of the timeline.
Leo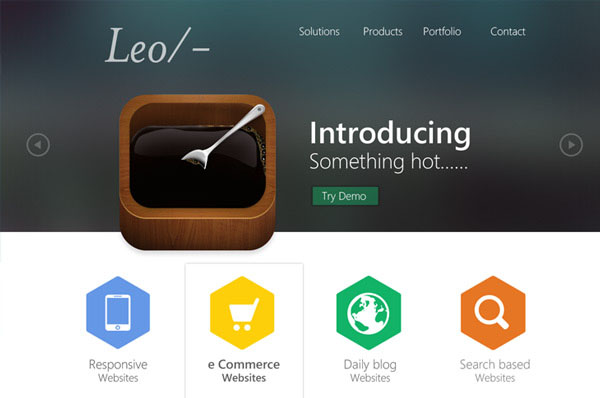 Another good design is this freebie, designed with a minimalistic style and based on a lot of negative space, as well as an image slider on top of the page. This requires that you find such a tool on the web in order to be able to use this template after slicing it, but this shouldn't be very difficult.
Deals template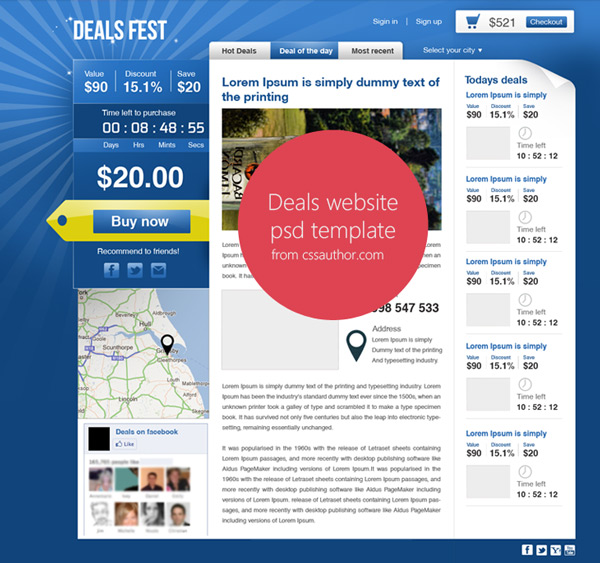 If you own a site where you showcase deals, such as Groupon for example, this design is definitely a possible one for you. It looks exactly like it should and displays all the necessary details that such a business should show. The template is fully editable, so have fun with it if you don't think it suits your needs 100%.
Back-one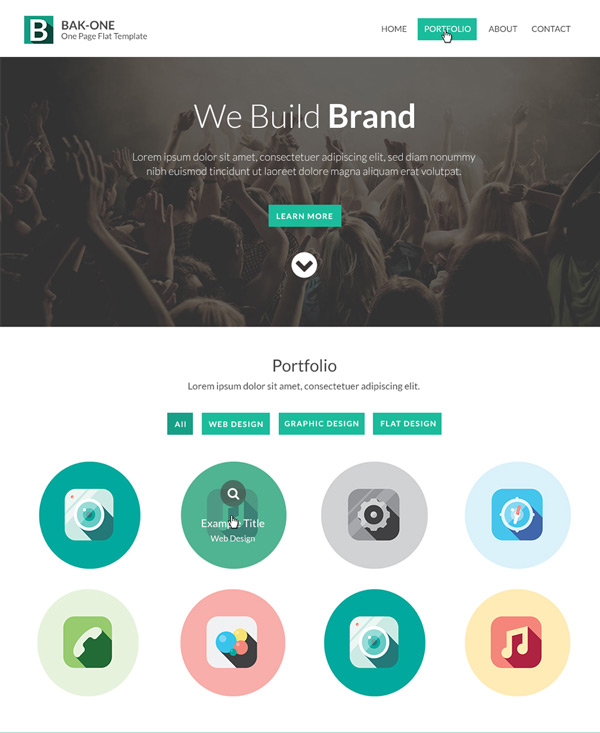 Another flat design template is Back-one and you can see a preview of it below. It includes a portfolio section, a contact form and a section where you can showcase your team. This is an amazing design and if you adjust the colors for them to fit your audience, it should be one of the templates that fits everything.
Flat Mate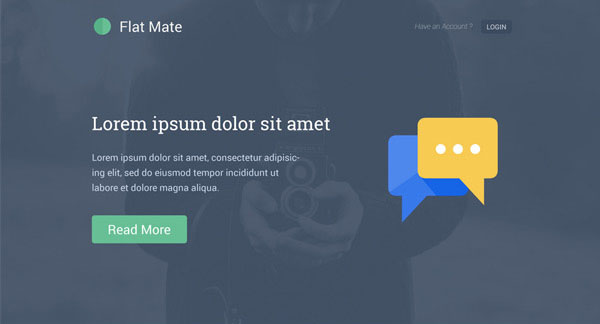 Another flat design template is Flat Mate, which is probably one of the "flattest" templates you will find out there for free in PSD format. The design comes with some flat icons as well, so you will be able to use some of these ones in your designs as well. Slicing flat design templates into HTML/CSS is generally a very easy task, so if you want to put up a template very quickly, this should be it.
Polo360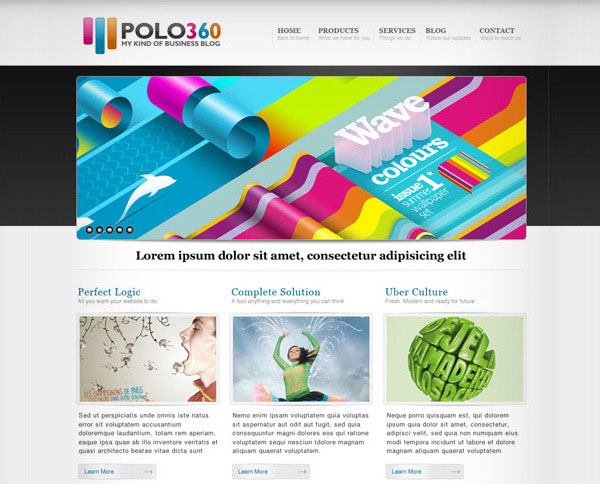 From flat and minimalistic we move now to a corporate layout, which is free to use in both personal and commercial projects. The template features an image slider on top and three columns of content underneath. Remember the webpage is supposed to be displayed on the whole width of the browser and not centered, as I've seen many times people do.
Corporatix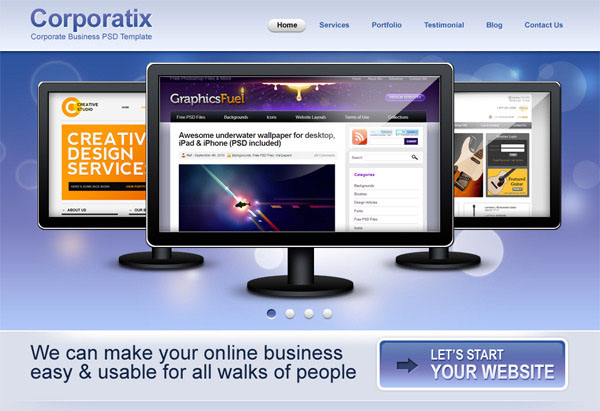 This one is another corporate layout and although the typography is not amazing (at all to be honest), the design is quite okay. The Photoshop layers are organized in folders, so it will be easy to find different elements and adjust them, and the layout is based on a four-column grid. You can also find some social media icons in the footer, which you can use for your own purposes.
Bonfire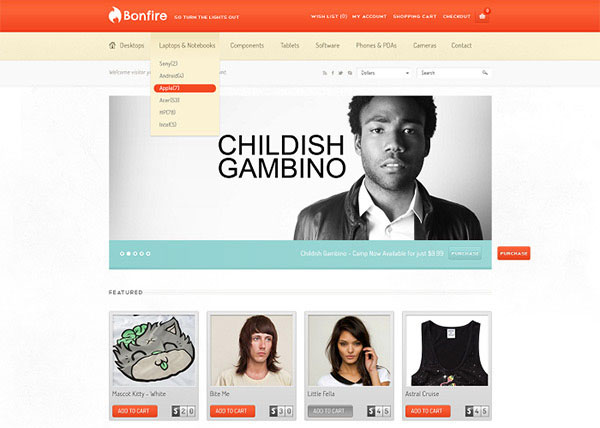 This is another cool template which you can use to display products, in case you own an e-commerce website. The choice of color or typeface might not be right for you, but modifying these should be very easy to do, so no worries. The PSD template is quite modern and it doesn't look like it is very difficult to slice down to HTML/CSS.
Travler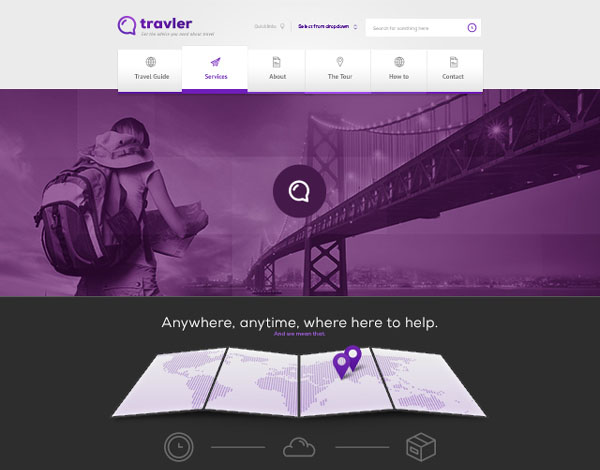 If you have a smartphone app that you need to create a website for, this template is designed for it. And it is even better if you have a travel app, as you can already use the images featured here. Otherwise, these can always be easily replaced, but the general feel of this design is very cool. I particularly like the menu and the way it is designed, but generally also the header.
MeteorApp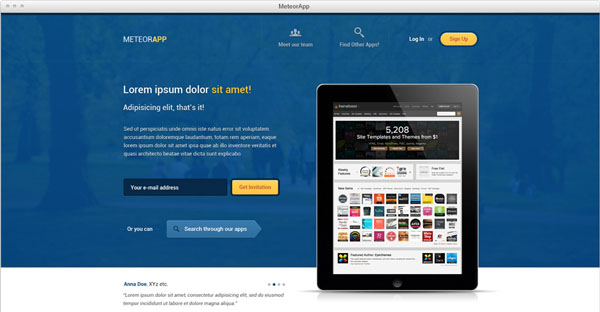 MeteorApp is another free PSD template design in order to help individuals and companies showcase their products or services. Although the name might imply the fact that this is only fit for app websites, it is not, and can be actually be used for many purposes. The design is simple and very easy to customize, as well as very easy to slice to HTML and CSS.
Bottom line
With this MeteorApp example, we end today's showcase and we hope all these templates will come in handy for you at some point in time. Tell us if they did and if not, why? What other kinds of templates are you into, so we know what to showcase for you next time?