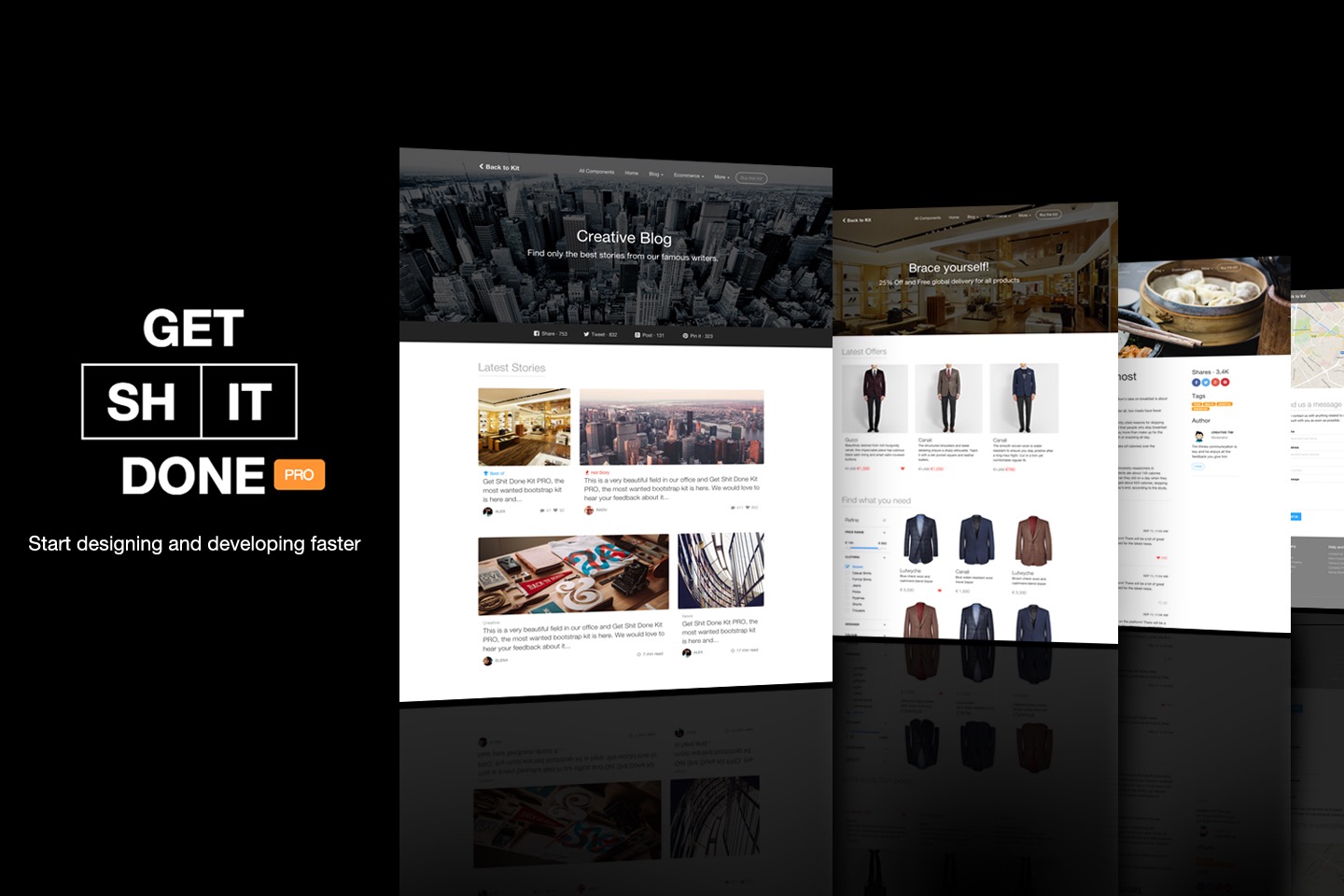 The Bootstrap framework has become hugely popular ever since it was made public back in 2011. There are literally tens of new sites being released every single week that are built on top of Bootstrap. And not only that, Bootstrap has also become a popular starter-framework for many WordPress themes.
That being said, a common problem with many of those sites is that they all kind of look alike. In other words, a trained eye can spot a site built with Bootstrap a mile away.
The reason why that's the case is rather simple. Bootstrap provides a wide range of cool structural elements, such as input fields, buttons, checklists, tabs, labels, and so on. And all of that stuff looks good-enough, which means that only few developers bother to modify those default styles when building a new site. The result? Like I said, many Bootstrap sites look rather similar.
So this is where the product and the giveaway we have for you today come into play.
The provocatively named "Get Shit Done PRO" kit.
The company behind it is called Creative Tim and they promise that this package of Bootstrap components is your ultimate tool for designing and developing sites faster. Let's see if that's the case.
Get Shit Done PRO review
First, to answer the basic question:
What is "Get Shit Done PRO?"
Get Shit Done PRO is a huge collection of components for the Bootstrap framework.
The creators of this kit simply went through every element that Bootstrap offers and re-designed it from the ground up. And did so in a way that it a) looks unique and is pleasing on the eye, and b) fits perfectly together.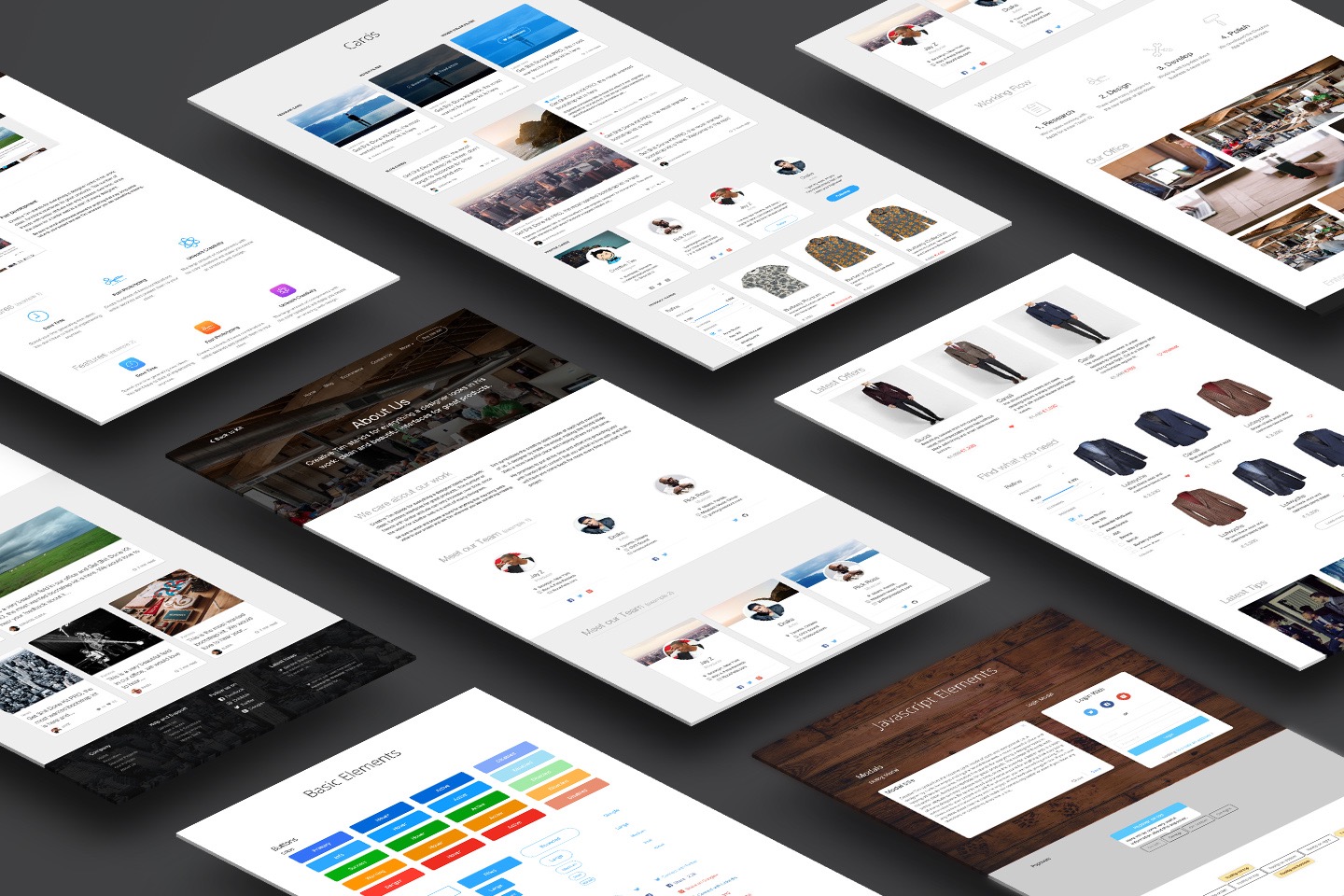 Here's the complete breakdown of what's inside:
Basic elements. This part contains new versions of all Bootstrap default elements. Inside, you'll find: buttons, social buttons, input elements, headers, footers, labels, pagination, and more.
Famous Cards. Cards deliver a unique way to present various information that's part of your tool/app. Just to give you a real world example, Twitter uses the card format when giving you the embed code for any tweet.
Content Areas. This is a package of good-looking content block designs that allow you to present things like tables, product listings, shopping carts, comments, and anything else that would otherwise be a boring large blob of text.
Javascript Components. Every once in a while, and especially when working on an online tool, you will need various JS components to take the user experience to the next level. I'm talking about things like popovers, tooltips, datepickers, accordions, carousels, charts. Get Shit Done PRO offers them all.
(To get a quick glance at everything that's available, you can hop over here.)
Bottom line
In the end, Get Shit Done PRO delivers all you'd need to build a truly good-looking and unique design. There are more components inside than you can shake a stick at.
You can easily use this package as the base of multiple projects. For instance, here's a gallery of designs that were all built with Get Shit Done PRO.
Technical note; all components are responsive and Retina-ready.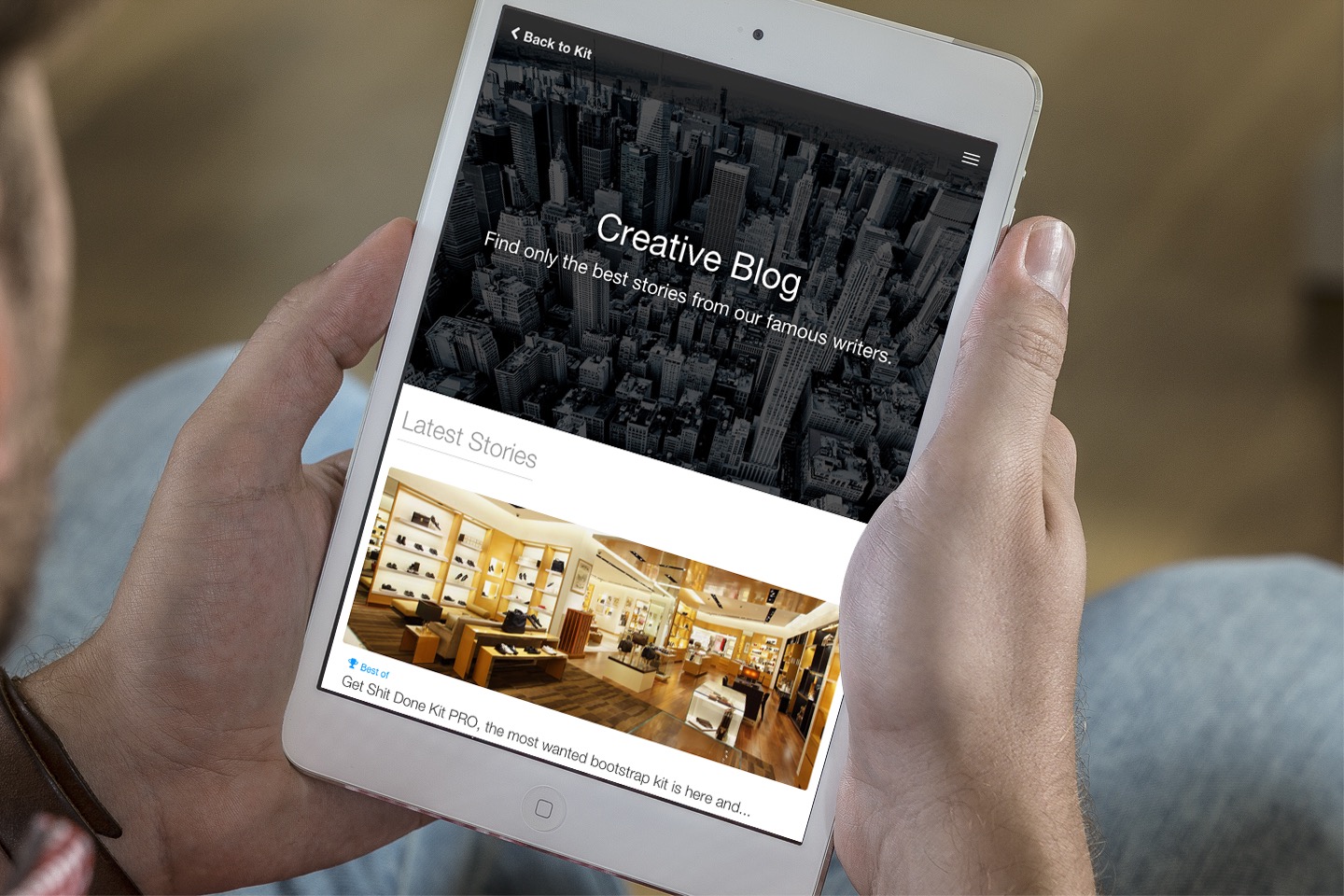 The giveaway
So, like you can see in the headline, this isn't only a review. We actually have 5 full developer licenses to give away.
Here are the details of what's part of each of the licenses:
Full access to all PSD source files, as well as HTML, CSS, and JS templates, which you can use in your project right away.
The license allows you to create multiple projects with Get Shit Done PRO. This includes any client work, as well as building new templates and then re-selling them.
How to participate
See below for the rules and info on how to get on board:
Touchdown!
The giveaway has ended and this are the lucky winners:
Nandor Huszar
Aslak Austenå Løvdal
James Blackwell
Eduard Pantazi
Warren Buckley
Winners will be contacted via email by the author of this Kit within 24 hours regarding the prize.