Nowadays, many web design experts do not have a high school or university diploma in this area. There are medics, economists or teachers that fell in love with the art of crafting websites and preferred to make a living from creating stunning web pages. Learning web design in high school isn't by far a guaranty that after graduation what you've learnt is still fresh and topical. Four or five years ago it was a war between Flash and HTML. Some designers learnt Flash in school as the single, or at least the best modality of building animated and dynamic websites; well, nowadays they must learn how to create animation with HTML5 specific tags.
Personally, I think that in each activity field the ones that want to evolve must self-prepare, but I think that in the web design universe, everything is changing even faster than the speed of light. It's enough to neglect reading the latest blog posts for some months to become almost totally outdated. In conclusion, staying updated to what's new as a web designer it's a must and not something optional.
One of the best methods of learning web design is by studying the works of the best experts. The idea is simple: download a psd file, check all the aspects and try to apply what you've learnt. Fortunately, web designers aren't selfish and many of them offer freebies for the ones willing to learn. We tried to save your precious time and therefore we have collected here 20 free & fresh amazing psd layouts; they are all carefully picked up so you have at hand the best things available on the Internet!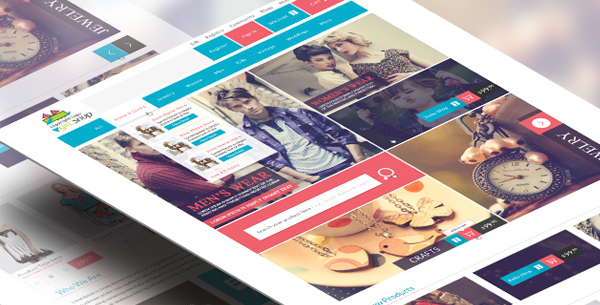 It's pretty normal to begin this list with a flat design based template. Modern Modular it's the layout of a very attractive online store and I think that even the most experienced web designers have something to learn from studying this template. It doesn't only exhibit the manner in which you can create various shapes in Adobe Photoshop, but it also teaches you how to achieve an aesthetic composition.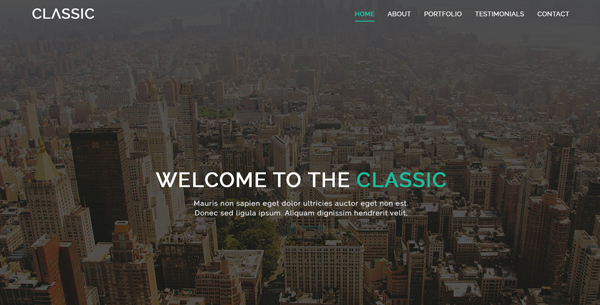 If you are in need of a psd mockup of a creative agency portfolio, then you are lucky. This template is well designed, very attractive and modern. Just like the precedent template, it's flat based and it impresses due to the simplicity and wise color combinations.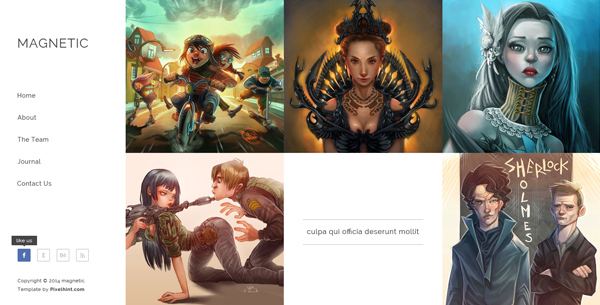 Creating a website for a photographer portfolio is a very challenging task. The challenge consists in creating the perfect context for the viewer in order for him or her to fully focus on the items exposed, but at the same time, it's necessary to assure the best experience for the user. Magnetic is a template which demonstrates that it's possible to achieve this balance.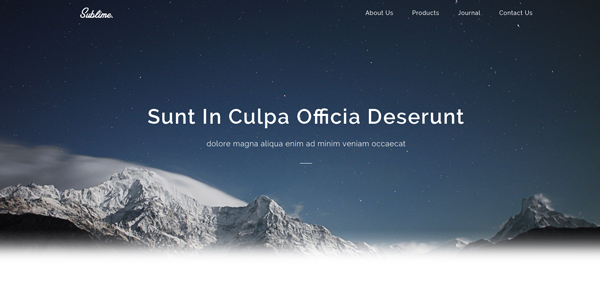 Sublime is a template that may be used for a creative agency portfolio. The clean design, the perfect alignment, the wise use of white space and the good organization of the layers are elements that determined me to add this freebie in this list.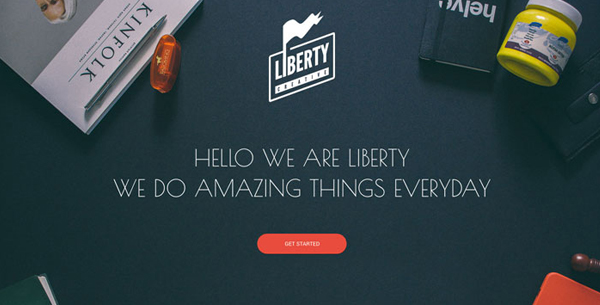 Liberty is a "classic" example of flat design and such a template shouldn't be missed by a modern web designer. I appreciate very much the color combinations and the simple, but complete design. The pricing table is awesome, isn't it?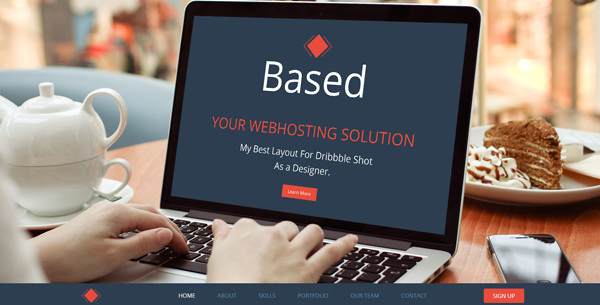 This item is another psd file of a portfolio. It's another file that may be studied by you. The template is awesome so it's practically impossible not to learn how to wonderfully combine the shapes and colors.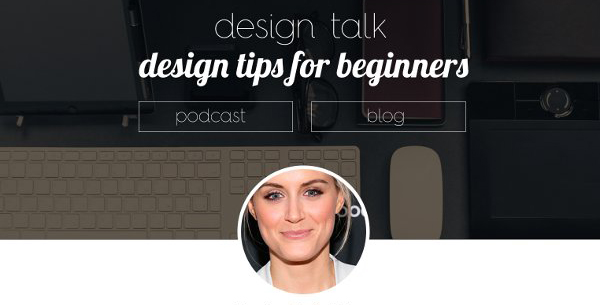 A custom blog design is a sign that the respective online presence is providing quality information and the bloggers behind it are serious about their work. Clean Blog is a great template suitable for blogs and you will definitely fall in love with such a pleasant creation.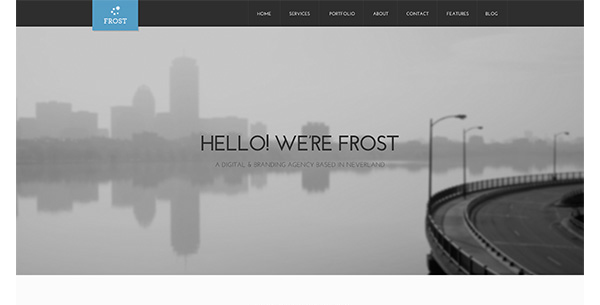 Frost is an almost black and white psd template. The strong points of this template are the interesting ways of playing with colors (everything is black and white, except the call to action buttons), its format – one page website, and the discrete design. These features are capital for a modern and appreciated website, so you should double check this template.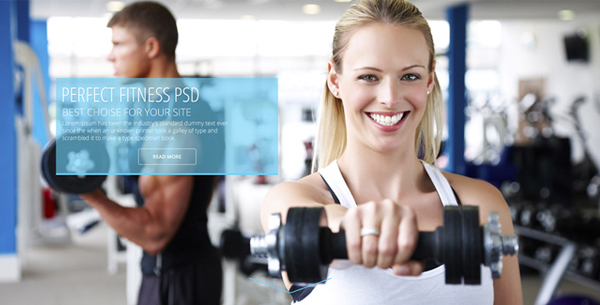 We previously showcased only discrete templates, but now it's time for a more dynamic one. Gymsports is a very cool template that expresses dynamism, trust, and happiness. It includes 9 well organized layers.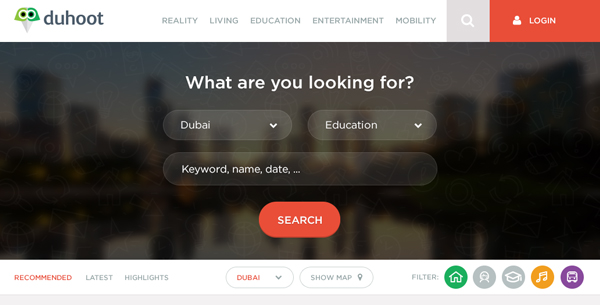 This template was added into this list because I appreciate very much the manner in which the colors are combined. The joy of colors expresses optimism and definitely, a website that makes the visitors happy will be appreciated. Therefore, there are two reasons why you should take this template into consideration: firstly, you learn how to create a wonderful layout and secondly, you gain experience in expressing feelings.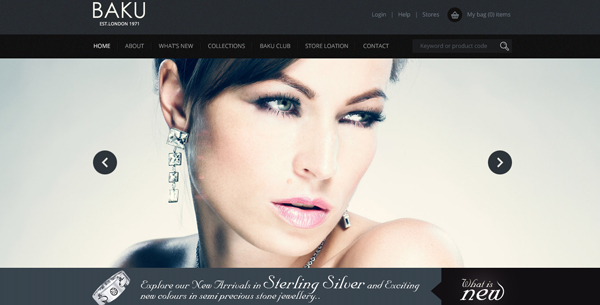 Creating the layout of an online store is a very common, but quite challenging task for a web designer. This template is really elegant and visually appealing, so you shouldn't ignore it!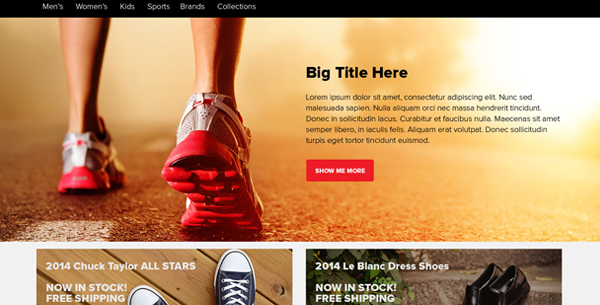 This freebie may be the fundament of a stunning online store; I'm 100% sure that by studying this psd file any designer will learn some tricks that will help him / her make more attractive websites. The particularity of this template is the perfect balance between negative space, the items exposed for selling and the effective design of the website.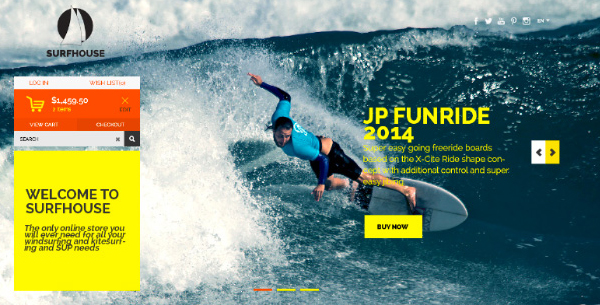 If you aren't satisfied with the previous template, then you may check Surfhouse, another template of an online store. It's free and you may use it even for the design of your online store.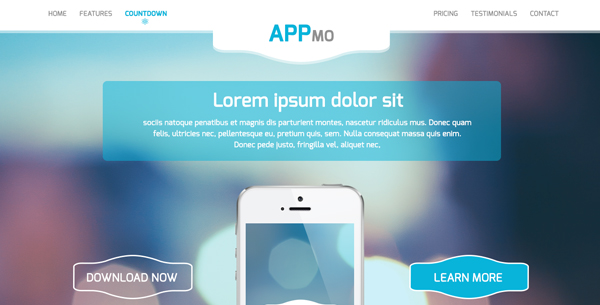 Appmo consists of two psd files of a good looking website destined for presenting an app. It's a hot trend to create a website in order to present an app and it should convince the designers to pay closer attention to these projects. I am sure that this freebie may be a good starting point to learn creating app presenting websites.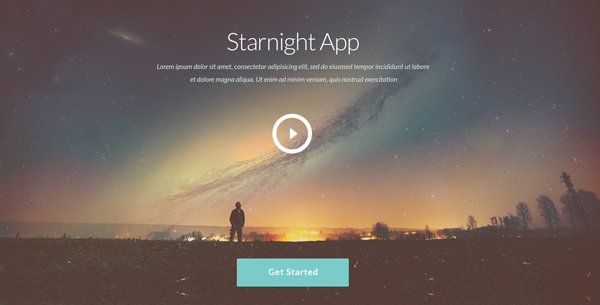 Starnight is a project created mostly for fun. It can't be classified into a specific type of website, but it looks wonderful and lots of techniques may be learnt from a deep study of the template. Another plus is its modern look and any web designer knows how important it is to be able to create modern websites.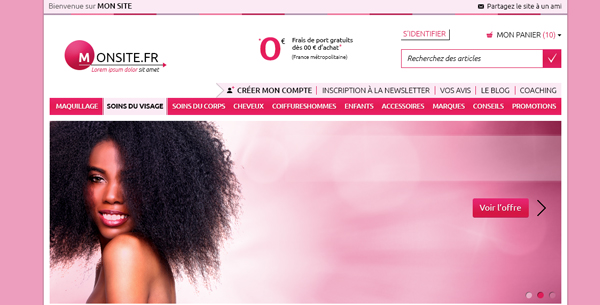 Making a women targeted website isn't a simple job; just a pinkish approach isn't enough and in some cases this isn't even a good solution. This psd file is extremely useful in making a better idea about how a website that has as main target the women should look like.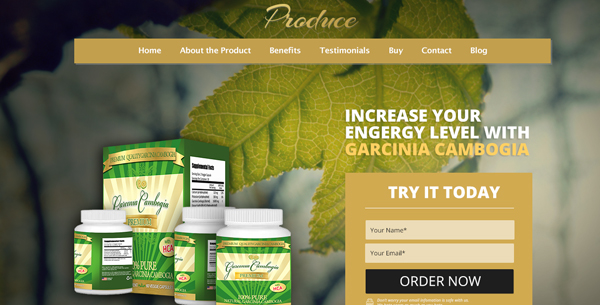 It's useless to mention how important a landing page is – it's the item that makes the difference between profit and bankruptcy. A web designer should know all the tricks to make a page more attractive and it seems that the designer that created this template really knows what a landing page should do. What do you think? Is the landing page attractive? Personally, I like not only the landing page, but also the entire website.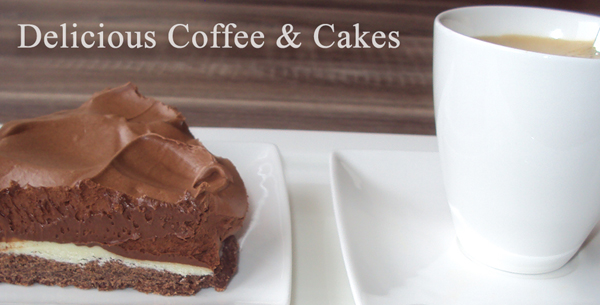 The psd files that this freebie contains may be the base of a website for a restaurant, café bar or maybe a bakery. Anyway, I think that it is way better to study this template by yourself; you will surely be delighted with the splash page. Check it and let me know your opinion about the image used. Is it appetizing enough?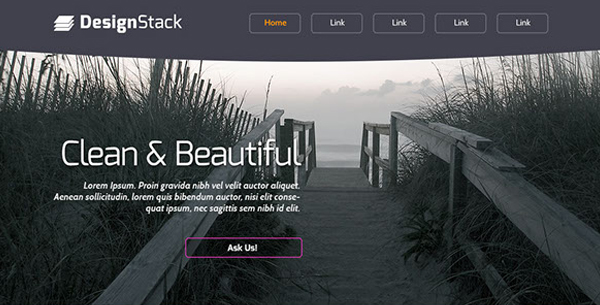 This template is another example of good aesthetics; it doesn't have super attractive or amazingly original items, but the quality of its realization convinced me to add it here and recommend you to carefully examine it and learn the tricks.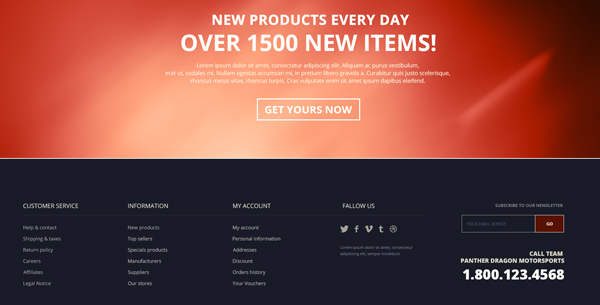 The last item from our collection is a very vivid online store. It's an original approach and you surely have a lot to learn from how it was conceived.
I hope that you will appreciate these freebies because without any doubt, studying how other cool designers worked is a good manner of learning new techniques. It will be great to let us know which one is your favorite and please don't be selfish and share the post with your friends!