Photoshop is advanced software that provides not only a great deal of helpful tools but also is open for adding oodles of external extensions that allow broadening and enhancing its possibilities even further. Custom Photoshop shapes as well as brushes or actions can be attributed to such effective add-ons that make Photoshop even more sophisticated and mighty. They are able to bring a lot of benefits for its owner.
Being ready-made, fully resizable and often universal, custom shapes are definitely powerful tools for time-saving. Thanks to devoted and hard-working designers that are constantly sharing with regular users its own packs of Photoshop shapes, we are able to find almost any shape that we need.
Today we have listed diverse sets of valuable custom shapes in order to cover different themes.
Free Photoshop Shapes
Badges Custom Shapes – The set includes 15 resizable custom shapes that allow creating different badges.  Every item can serve as a perfect backdrop for logotype.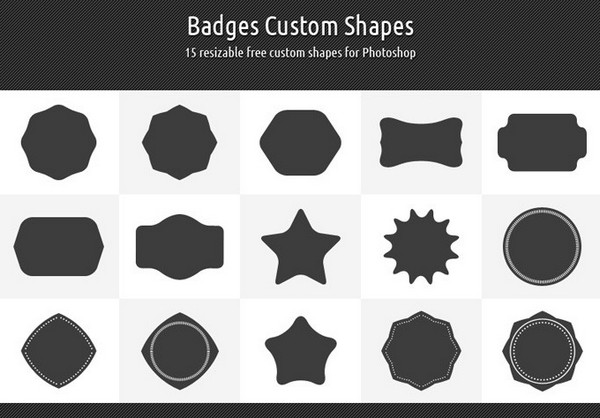 Custom Shapes Formes 1 – This package helps you to decorate your project with nice rough-edged embellishments that quite popular nowadays. The shapes can be also used as solid patterns that will naturally add to any artwork lovely geometry feeling as well as instill sense of depth and complexity.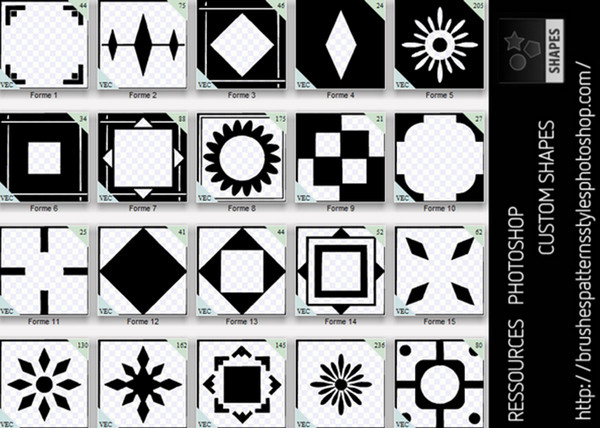 Custom Shapes Cuisine 2 – This bunch is a perfect option for projects with culinary theme. The designer gives away not only this particular set, but also 3 more valuable packages that also include high-quality cuisine-themed shapes for Photoshop.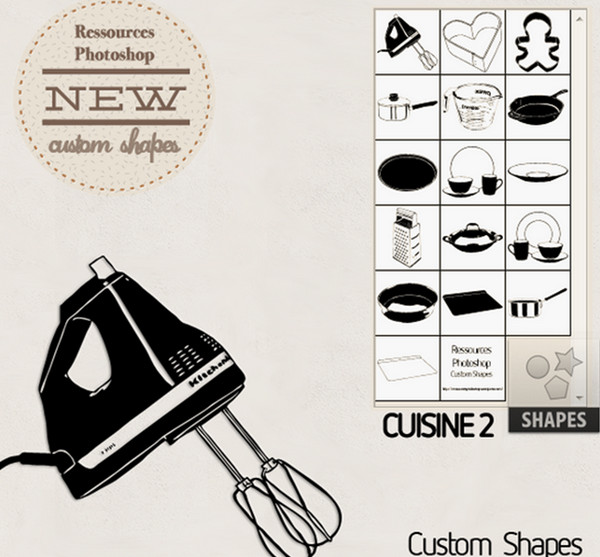 Free Frames – Calligraphy Borders – If you seek delicate adornments for creating stylish and elegant artwork you should definitely take into account this set. The designer, as well as the previous one, provides its visitors with more than just 1 pack of custom shapes dedicated to calligraphy-inspired decorations.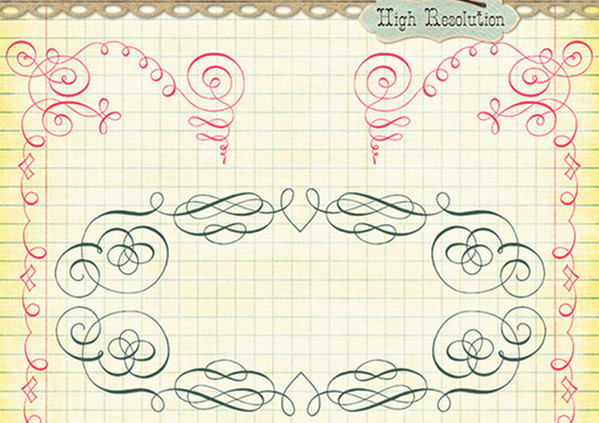 70+ Hand Drawn Arrows Shapes – Handwritten style – that has a distinctive human touch – always beckons designers as well as effectively grabs users' attention. In order to successfully embody this style, you should leverage this selection of sketchy arrows.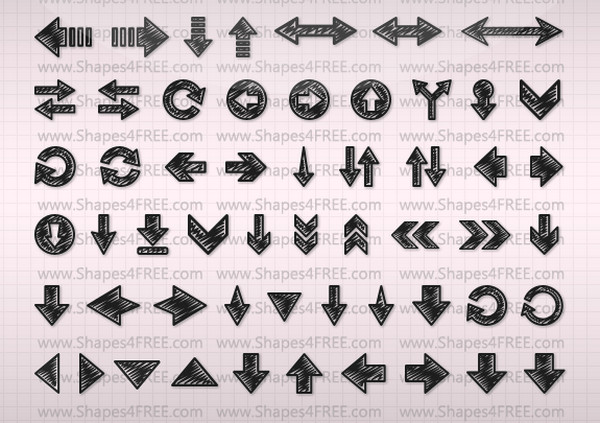 60 Shopping Photoshop Shapes – This highly useful set comprises numerous icons for appropriate implementation of ecommerce theme. You will be able to grab different variations of shopping carts, shopping baskets and price tags.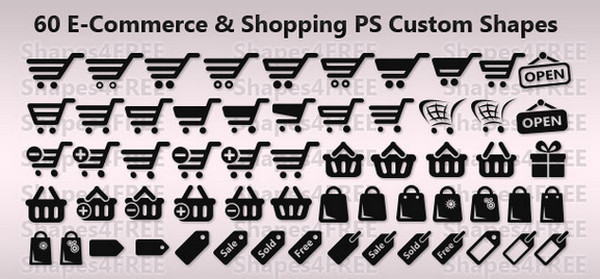 Nautical Photoshop Custom Shapes – This nautical package includes dozens of different anchors, steering wheels, stars, vector ships and other characteristic components.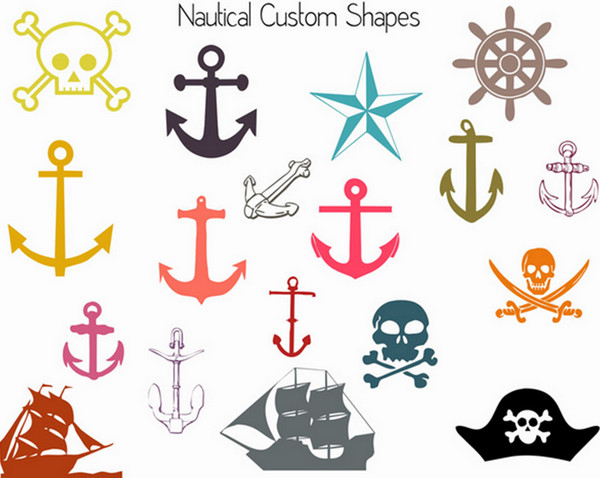 Animal Custom Shapes – It is a massive and really comprehensive set that provides owner with a great deal of animal shapes. You will find high-quality shapes for displaying marine animals, wild animals, birds and pets.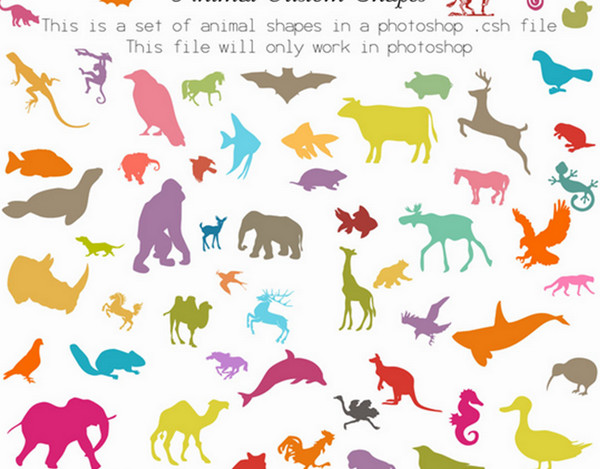 31 Hand Drawn Emoticon Shapes – In the world of engrossing and all-embracing online communication, different custom shapes of funny smiles – that are initially associated with chats – are becoming increasingly popular. This amusing doodle smiles will definitely brighten up your project.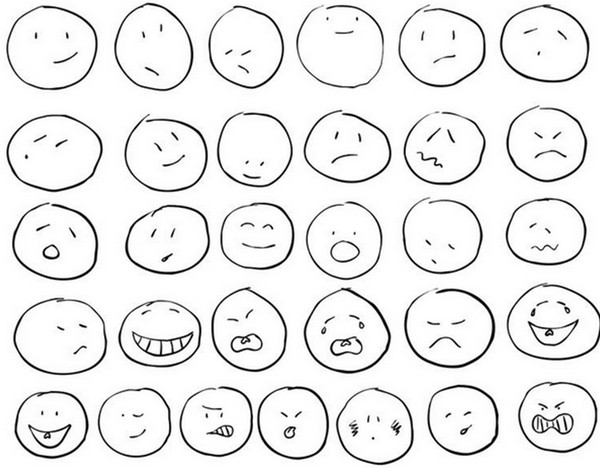 Custom Shapes Bicyclettes – The set has a definitely dynamic, energetic and sportive vibe that is conveyed through various custom shapes of bicycles. The range includes both old-fashioned and contemporary machines.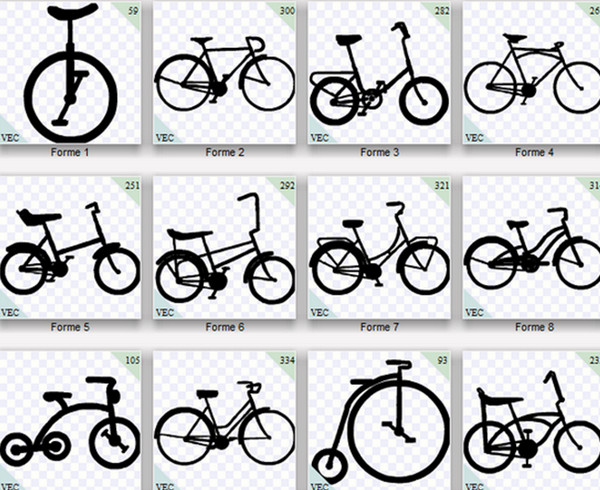 GEOMETRIC CUSTOM SHAPES – This is another set that is aimed to recreate a sharp and straight design with geometry appeal in mind. You can create intricate patterns and irregular decorations by means of different custom shapes of circles, rosettes, stars, triangles and others.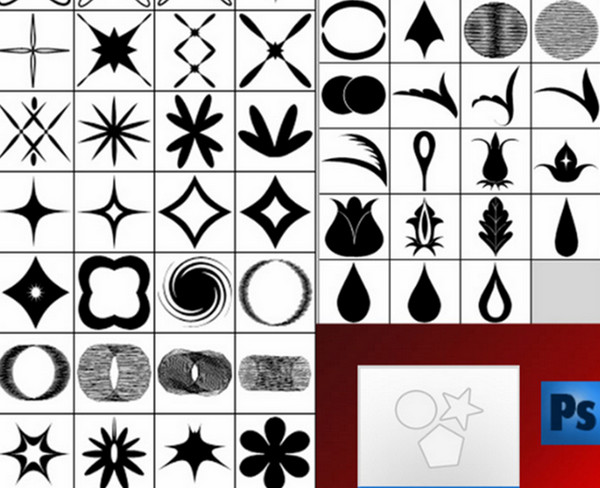 Signage is a great and in-depth package that consists of more than 40 basic signs and warnings that can be found in daily life. It is a perfect choice for properly supporting an urban theme.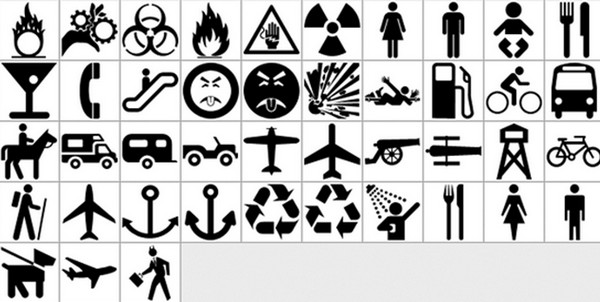 Music. This thematic set will replenish your toolkit with well-executed custom shapes that include various musical instruments. You will be able to find almost any item you like and need for realization your music-focused projects.

Abundant Arrow Shapes Pack. With this comprehensive pack – that has more than just 200 various arrows – you will be able to find any arrow you like including sketchy arrows, neat outline arrows, standard arrows and even distressed arrows.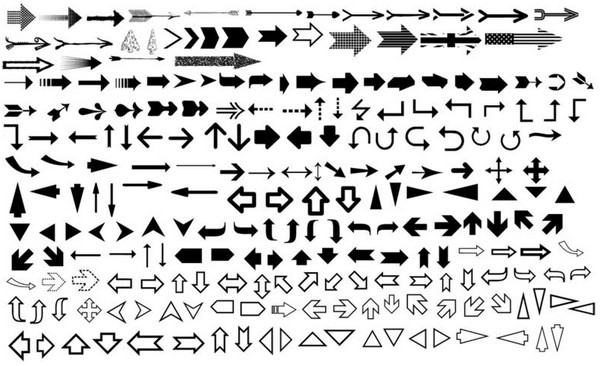 Symbol Shapes 1.0 by Sed-rah-Stock. The set is full of helpful fundamental symbols that are generally used in various interfaces. You will find universal icons, customary icons for media players and those that inherent to home screens and pages.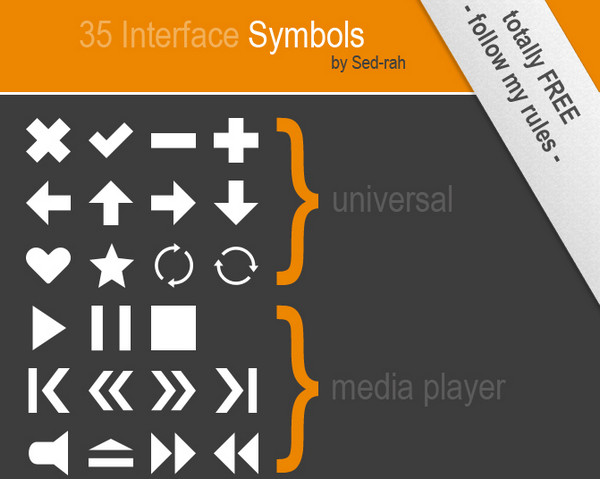 Reflection
Custom shapes serve various purposes. They can be used as intuitive icons, background patterns, different thematic ornament, essential elements of widgets and components, part of navigation and much more. Although most of them have an elementary form, they are ubiquitous and widely used.