So … Christmas icons? Are we perhaps too early with this or is the time just perfect … is what I'm asking myself right now.
Maybe we are, but we do want to be the first website out there to give you this year's edition of some nice Christmas icons (for whatever project you might be working on at the moment), so I guess the timing is just right for that!
Therefore, the pack of icons we have for you today features exactly 110 great-looking Christmas icons that you can download for free. They are all available in .PNG and .SVG formats.
The design is very simplistic (due to its flat nature), but at the same time very clear about what a given icon is meant to present. This means that these icons will look great on any app/tool or website. Also, you can use them to give your promotional materials some Christmas-y feel. This can be especially useful if you're planning to launch any kind of ads or brochures this holiday season, or even if you have some custom postcards in plans that you want to send to your clients. The possibilities are truly plenty here.
These icons were designed by Freepik.com, and they're available for all personal as well as commercial purposes. The only requirement is attributing the original creator (e.g. via "design by Freepik.com").
Christmas Icons Preview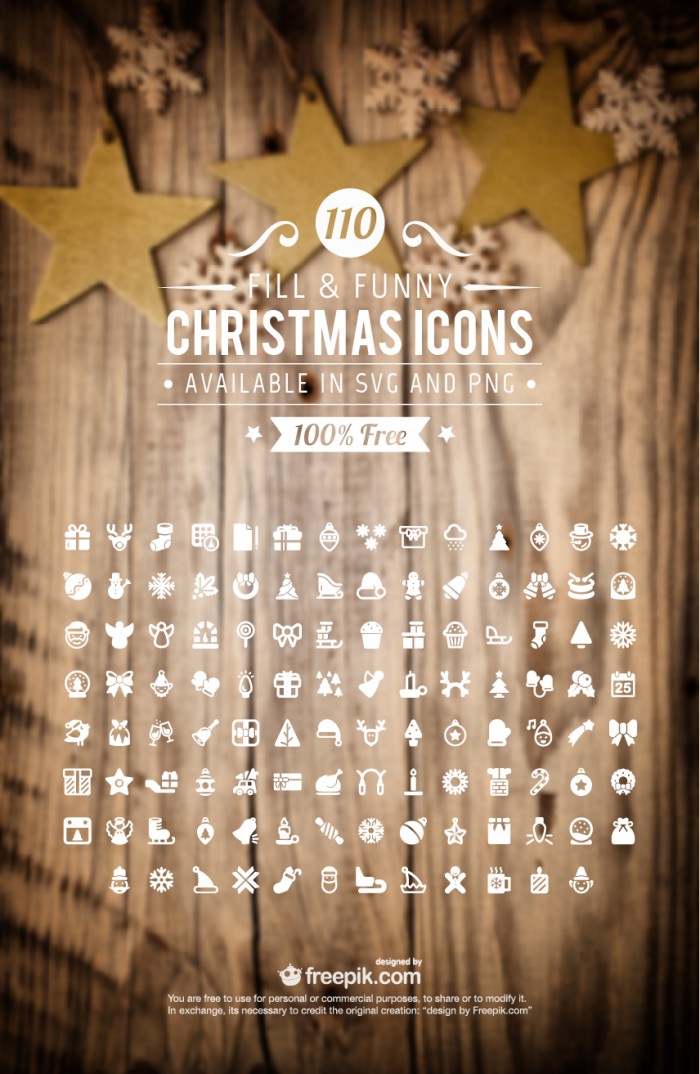 Download Here