eWebDesign was envisioned as a project on documenting the latest news in web development and web design.
Relevant newsletters, delivered to your inbox
We developed eWebdesign to offer the relevant news, to the relevant people. And, with more than 95 000 subscribers, we believe we've achieved that.
Over the years, we've reviewed hundreds of tools, services and products, but only the best found their way in our newsletters. Furthermore, we've delivered some of the best deals, offers or discounts in the industry.    
Each of our articles was written and rewritten to fit the highest standards we could implement.
Our writers devoted a lot of time and passion into every single article while our editors have polished each article to perfection.
Rediscovering eWebDesign
We loved the previous design. We really did. We designed a distraction free environment geared toward a compelling visual experience. We've continuously worked under the hood to optimize the speed of the site and we've carefully tweaked the design, based on our visitors' feedback.
We managed to overcome the limitation's imposed by design trends and created a great interface that didn't stand between you and the content. For us, content was and remains the king.
Reinventing eWebDesign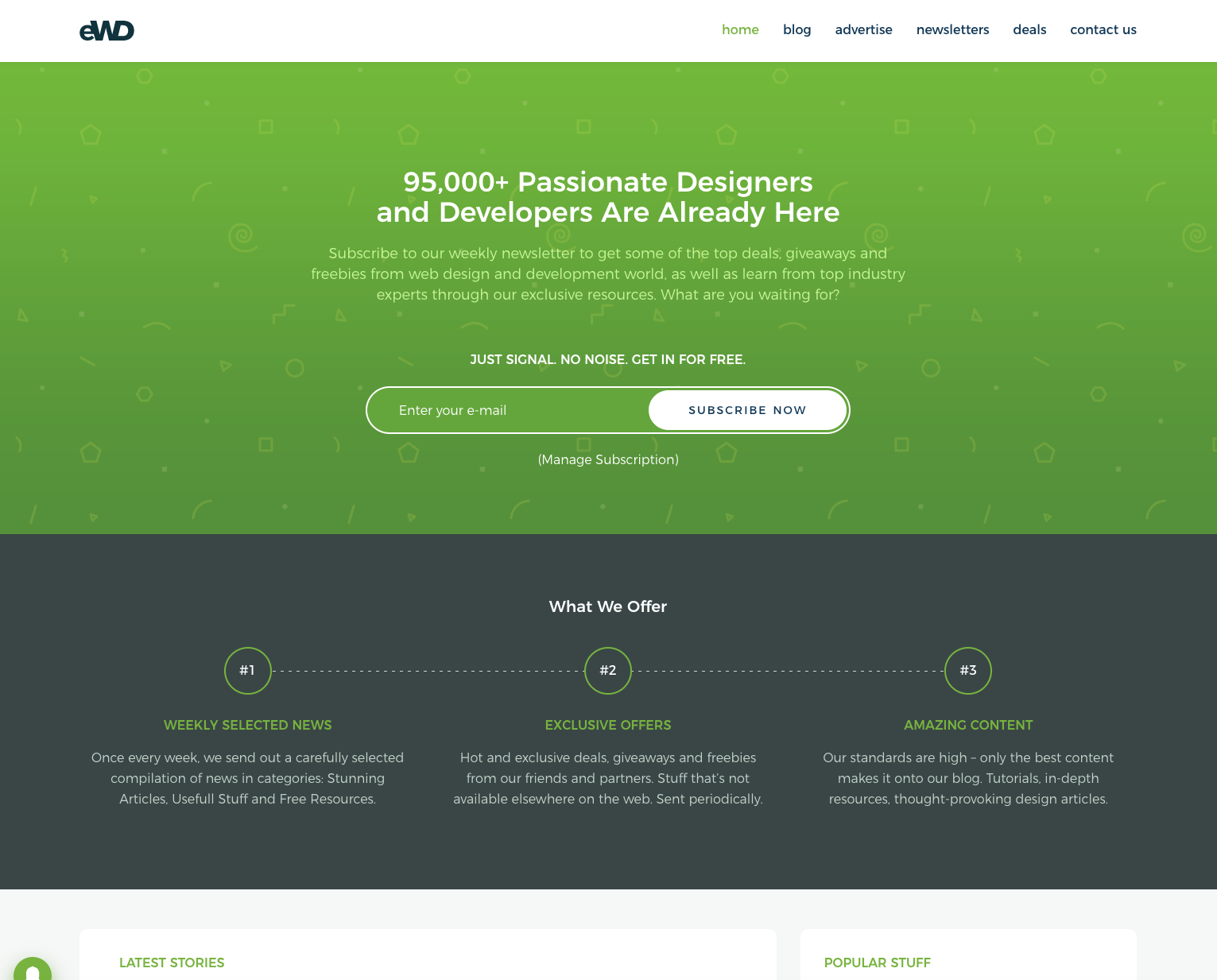 However, just like everything else that is bound to the flow of time, it's time for eWEBdesign to evolve. And it starts now, with a new design, an updated concept, and even more inspiration.
It's a new radically new design, backed up by an improved codebase. Every line of code was carefully written and tweaked for speed. No bloatware, just pure elegance.
Responsive by excellence
We took a lot on time on implementing the concept of "True Responsive Web Design". We've addressed every possible viewport, and we strived to achieve a unified experience across all devices. You'll feel at home on each of your devices.
Beautifull by design
The new color scheme aims to achieve visual clarity and beauty. It's designed around Greenery, Pantone's color of the year. While initially, we went with a solid Greenery, as a result of a small feedback session with a focus group, in our final design we decide to use green gradients. After all, it's all about transition and new beginnings.
You'll also notice that the new design is quite vivid. We've carefully added animations for a compelling visual experience. Furthermore, each animation also plays a usability role.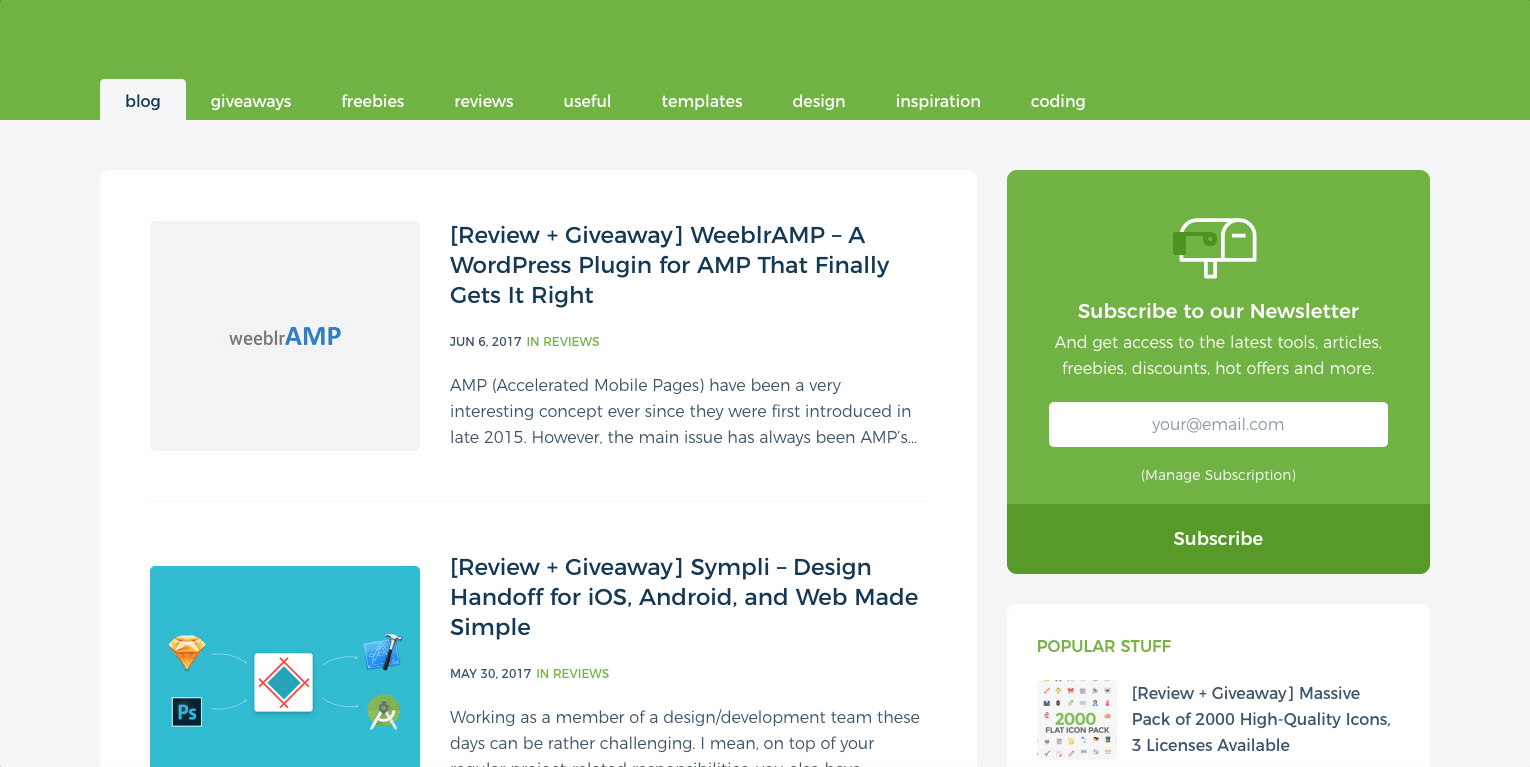 It's still all about newsletters
We are still committed to newsletters. You'll know that as soon as you land on our homepage.
…and content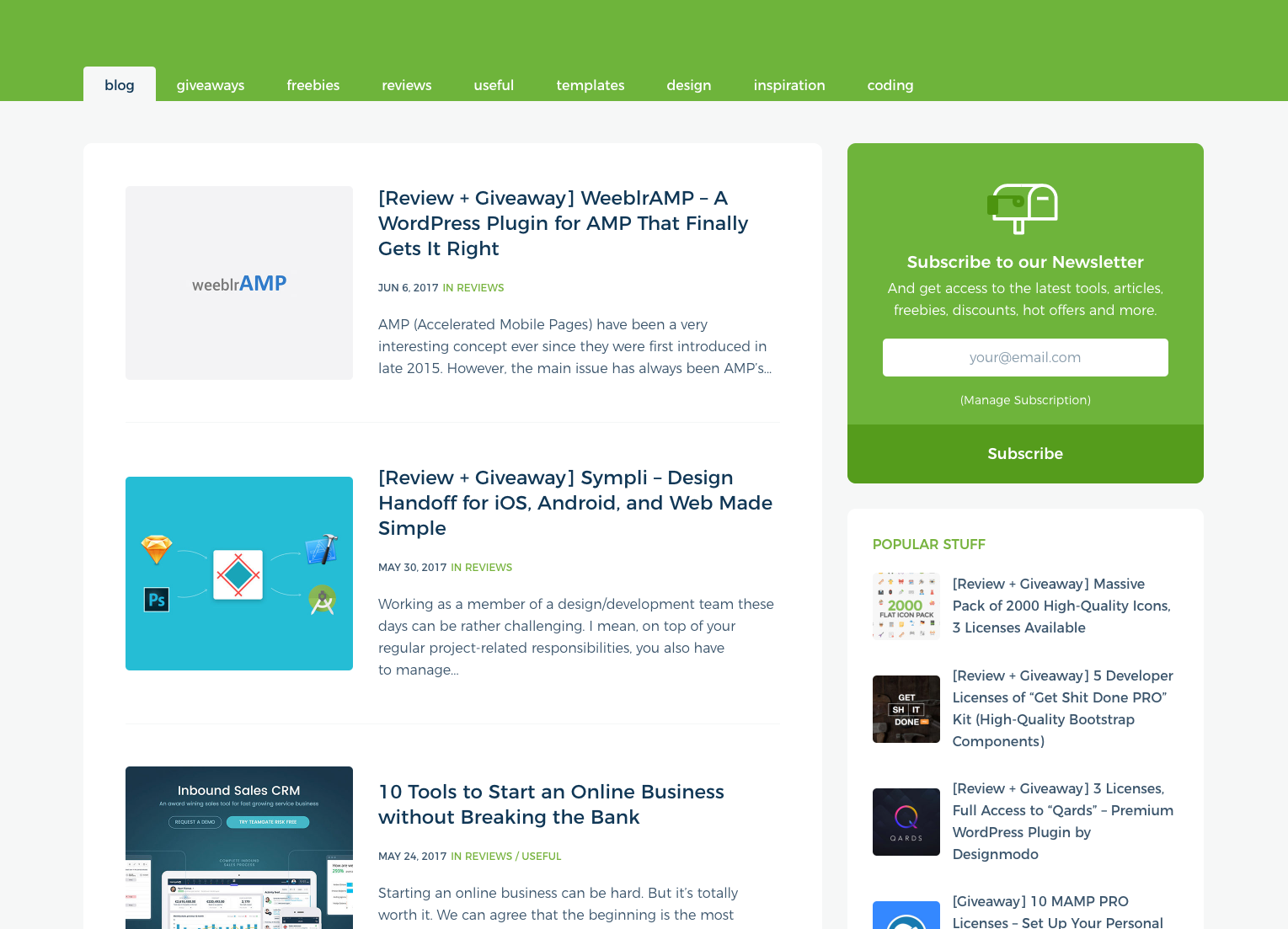 The blog section is split into nine tabs, so you won't have to waste your time on finding the content you need. Next to the content area you'll find the newsletter box, a list of popular articles and a shortcut to our Deals section.
The best deals
In the deal section, you'll find some of the best deals around. You may want to bookmark this page, as here is where you'll the latest deals on fonts, templates, themes, icons, scripts or plugins. Also, in the immediate future, we'll add some discounted courses, but we are still working on getting the best offers.
Work with us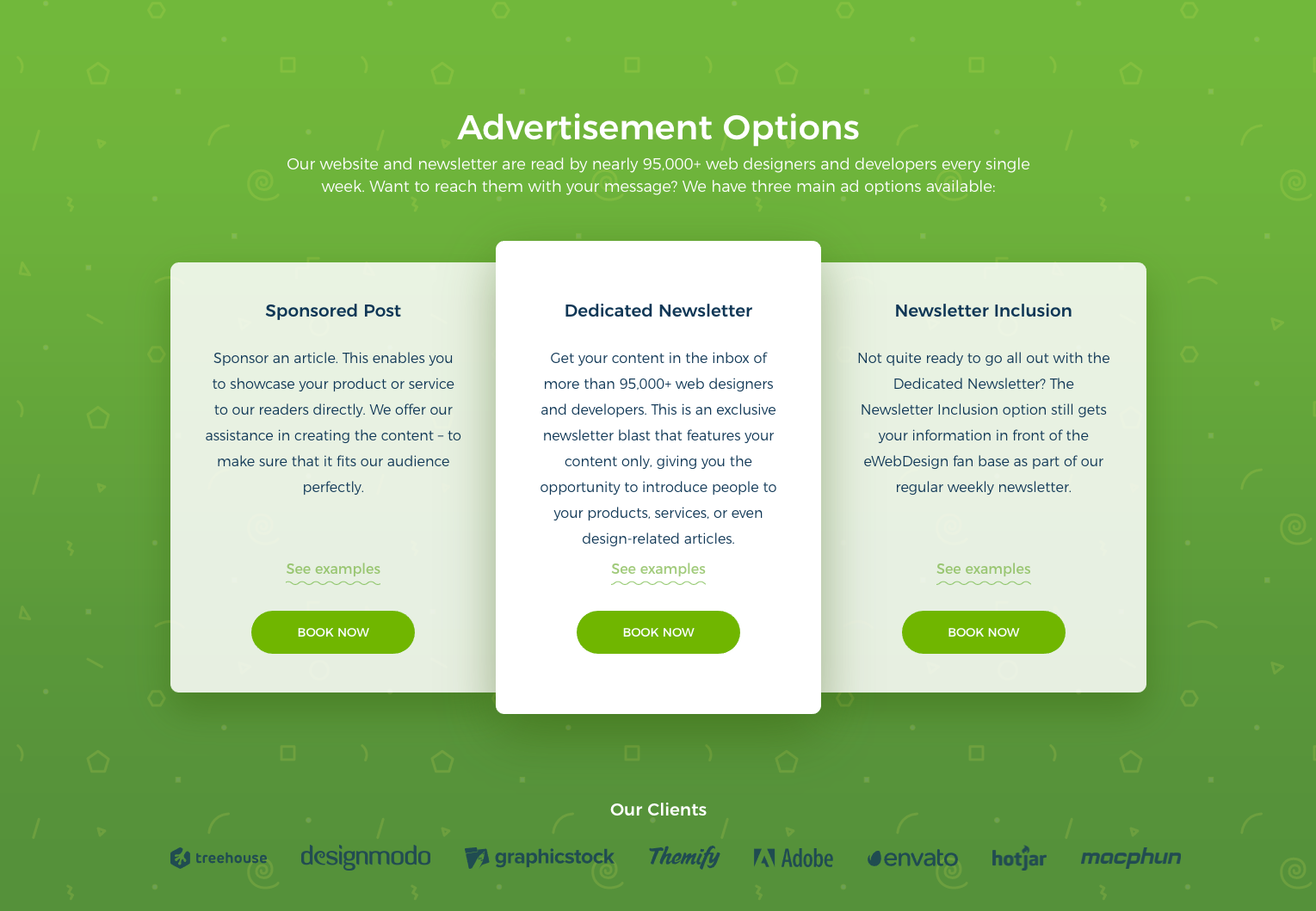 You may want to check our Advertise page, where you'll get to know the benefits of working with us. You may want to showcase your product in one of our articles or newsletters or even a dedicated newsletter. We are committed to high-quality content, but, without a doubt, you'll fit our requirements.
The newsletter archive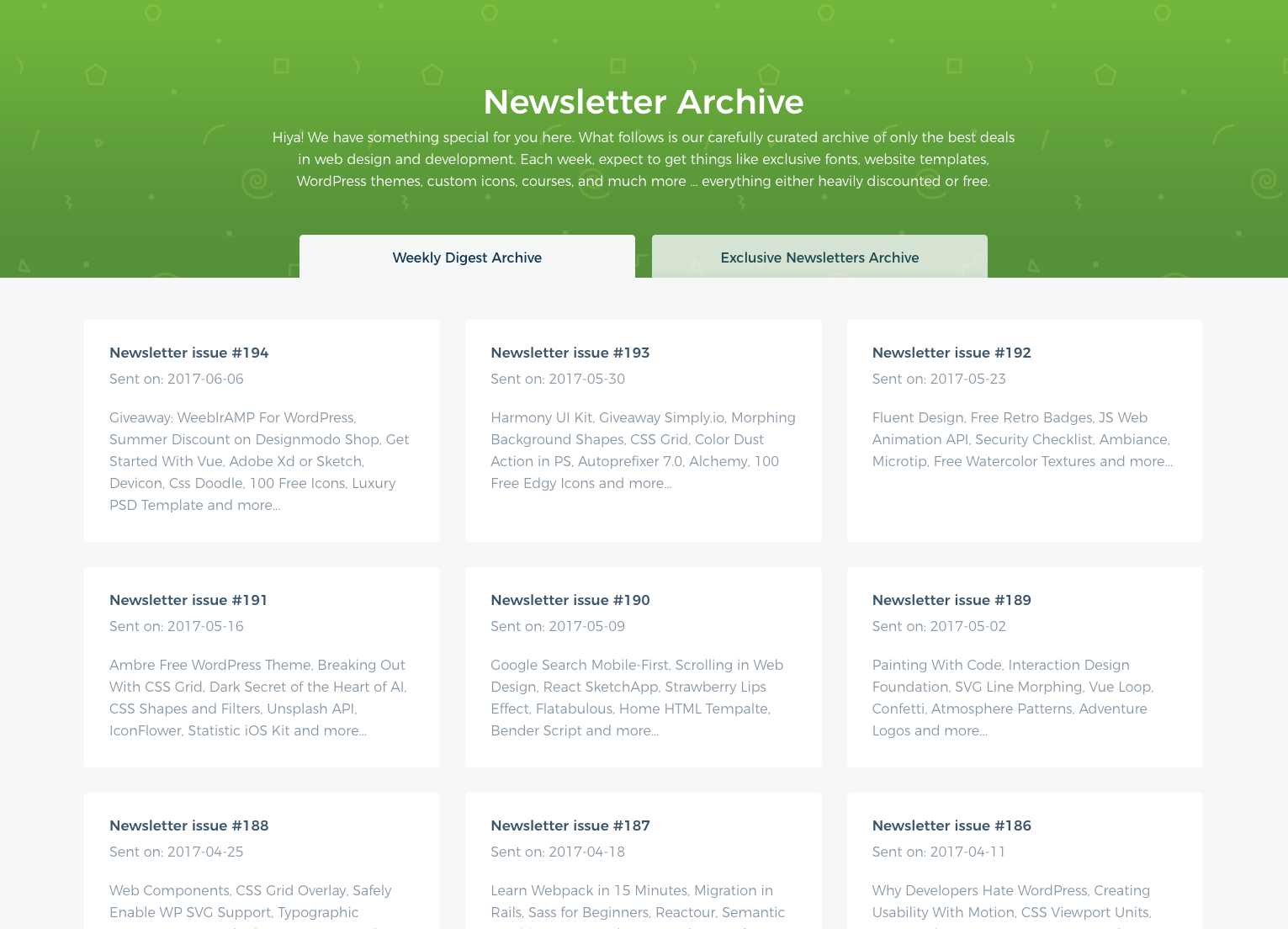 In the newsletters section, you'll find a list of your previous newsletter, including the dedicated newsletter. So, if you've somehow missed a batch, it's available here.
Distraction free mode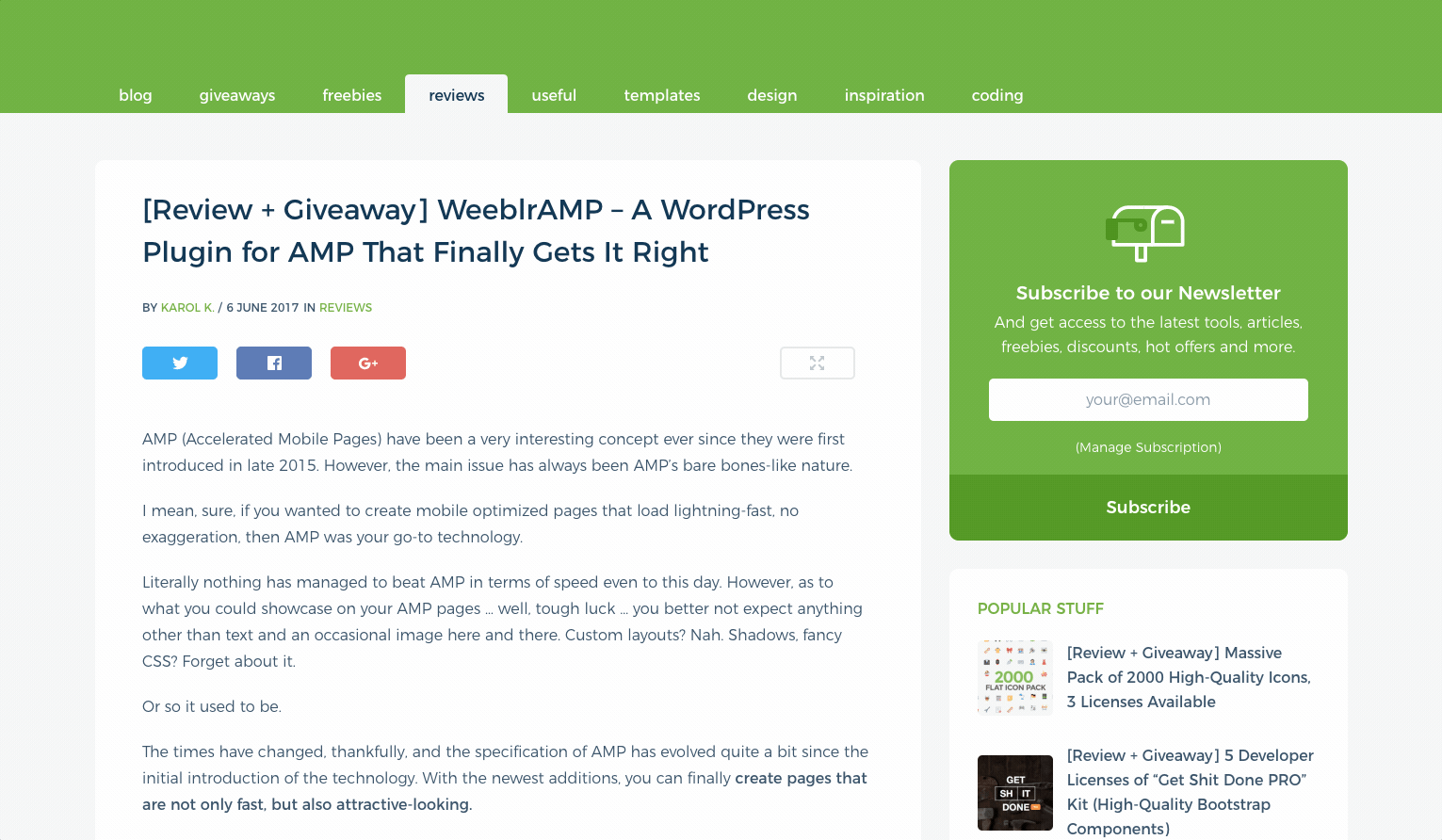 Also, you should now that your favorite feature, the "distraction free reading" mode, is still available. Each article has an "expand" button, where you'll get the same experience you've got accustomed to, plus a HiDpi version of the associated graphic content.
Get to know us
We are waiting to hear from you in our contact section. Drop a line on any feedback you may have, and if you want to learn more on what eWEBdesign is all about, don't hesitate to get in touch with us.