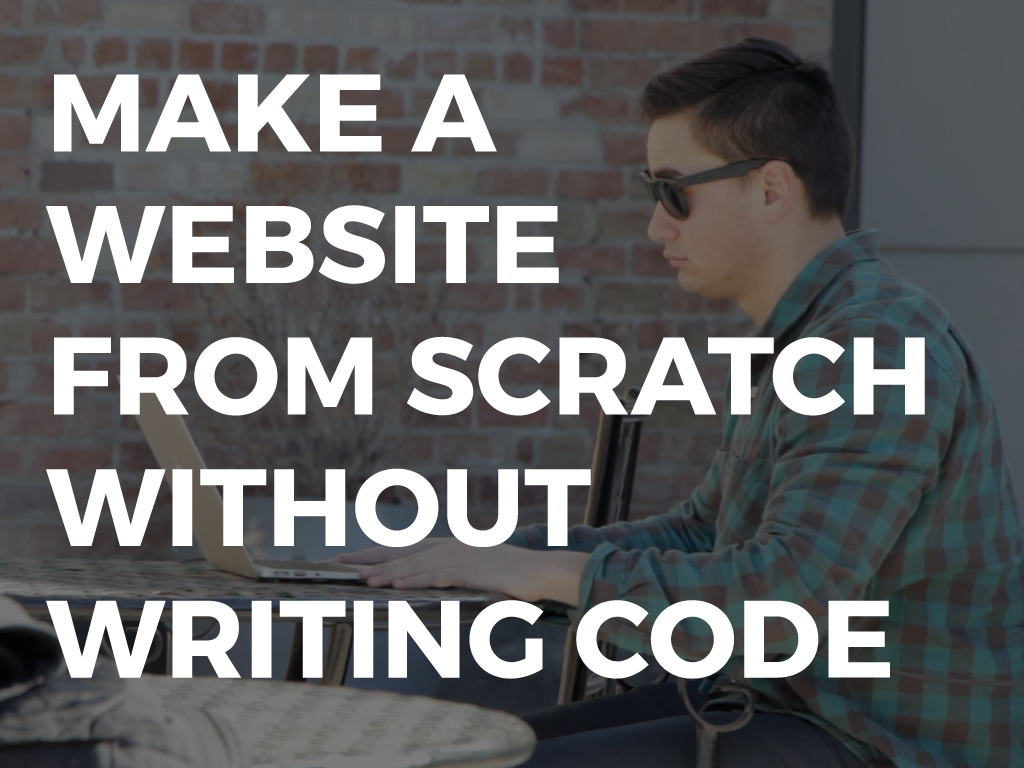 Building a website on your own without any help is a very far-fetched idea for most people.
I mean, sure, if you're a designer/developer then it's a piece of cake for you. But that's because you have the experience, you understand the technology and you're proficient with the tools and methodologies.
However, for everybody else – which means the other 99 percent of the population – it's a whole different ball game.
In most cases, if you're new to the topic, getting a quality website made means dealing with either of two things: 1) taking out your wallet and paying someone a hefty fee, or 2) spending weeks lost in countless tutorials, trying to learn the craft by yourself.
And while some tutorials are great, most of them tend to skip steps, so you get stuck on some part that hasn't been explained at all because the author either forgot about it or assumed that you'll get by on your own. Either way … frustrating.
So there has to be a good middle ground between spending thousands of dollars on a designer/developer, and spending weeks being annoyed by not-detailed-enough tutorials.
That's where the course that we're reviewing today comes into play.
It's simply called Make a Website from Scratch Without Code and it's now live on Kickstarter.
Let's look into it and see if it's really a sensible alternative for anyone who wants to build a great-looking site on their own and without losing their shirt along the way.
What is it and what's inside?
Make a Website from Scratch Without Code is a true online course. This means that the individual lessons are thematically related and you can navigate between them through an accessible online interface, and at your own pace.
Also, each lesson talks about an individual step on your way along the website building process, and the author – Hoku Ho – really leaves nothing unexplained. This makes the course a true beginner-friendly product.
The course focuses on teaching you how to build a site with WordPress. More accurately, you'll learn how to build three types of sites: a business site, a traditional blog, a portfolio / resume site. At first, doesn't sound like much, but when you think about it, whenever someone needs a site, it's almost always one of those three.
Other details about the course:
There's no need to write any code, and there's no prior website-building experience required.
The teaching is done exclusively through video lessons.
Every lesson is easy to follow and presents a high production value.
The course also goes through a number of additional things along the way, such as:
how to get commercial-use stock photos for free,
how to make your own logo,
how to register a domain,
how to set up hosting,
SEO basics,
how to install WordPress plugins and which ones to choose,
how to set up a subdomain,
a definitions book – tons of topics and terms explained.
Okay, so what's the price?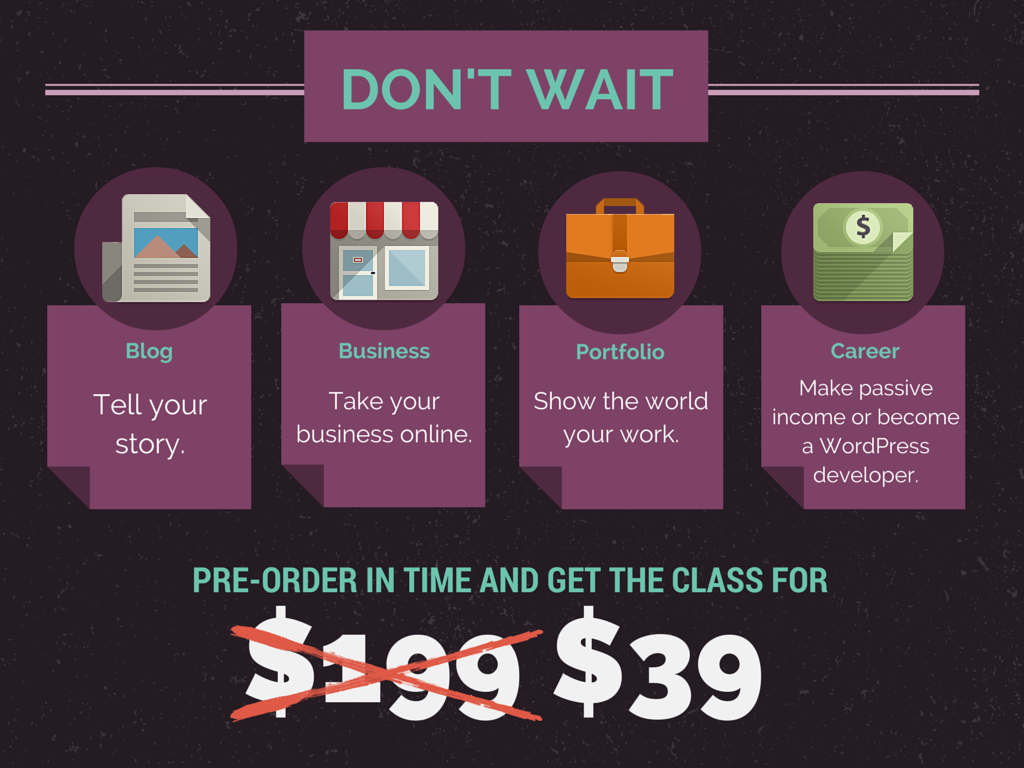 The final version of the course – post Kickstarter – is going to be $199.
However, as part of the Kickstarter campaign, you can get lifetime access to the course for just $39. This is more than 80% off. But there's even more. If you're one of the first 100 backers, the price tag goes even lower, to $35.
Why get it and who is it for?
If you need a website (or know someone who does), have no coding experience and a low budget to get the job done, this course will provide you with great guidance and teach you how to build a website yourself.
Also, if you're looking to acquire a new skill and possibly try on a new career, this course is a great place to start too. Once you're through it, you'll know all the ins and outs of website building with WordPress, and you'll be able to create websites for other people. This is a very valuable skill these days, but I'm sure you know that.
So what do you think? Willing to give it a shot?