If you are a constant reader of the web design blogosphere it's impossible not to already be annoyed by the unanimous conclusion: nowadays most of Internet users are "mobile". The blog traffic analytics, starting with the famous DesignModo and ending with my "just for fun" blog, proves this fact. More and more people are using Internet services via handheld devices and the percentage is constantly growing.
Willing or not, the way of using the Internet has changed and everyone interacting with the online environment should adapt to this new situation. Many webmasters are trying to determine the advantages and disadvantages of the new situation caused by the growing number of mobile users. This is a very subjective matter and I think it's useless. The single tangible output is that the users will continue to use their devices to access the Internet, regardless of the preferences of designers or bloggers. In conclusion, it's a way smarter idea to adapt to the new reality.
Luckily, not only users may access the websites via mobile devices. Website administrators are able to maintain their sites using smartphones and tablets as well. It's already a common practice amongst bloggers, and if you have a WordPress powered website, this post will help you a lot.
In the next lines I will showcase 20 apps for managing a WordPress blog. I tried to offer multiple solutions for any kind of devices and I hope that you will use some of the applications listed below.
iOS & Android
WordPress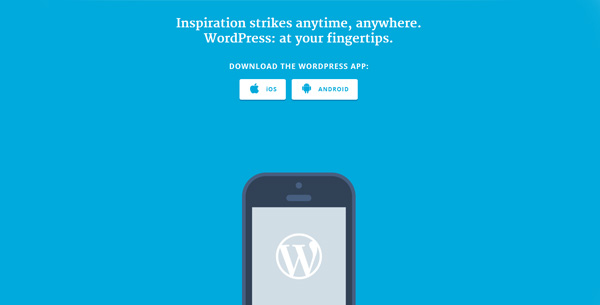 Definitely, the rest of the apps listed below wouldn't exist if this one would be unavailable on market. I'm talking about the WordPress version for mobile devices. It's free, very efficient and it's available in two versions, for Android and iOS. It's a "must have" download for every serious blogger.
MailChimp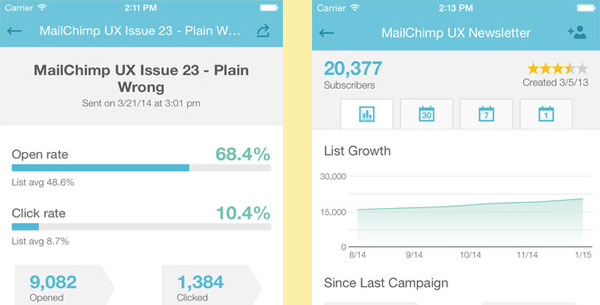 Another mandatory mobile app is MailChimp builder. Taking care of subscribers, studying their preferences and providing them with the latest posts is almost as important as the quality of the content. Mail Chimp is a well-known service provider amongst bloggers and I think that it's great to have the reports on the state of a campaign you recently started "in the palm of your hand".
Buffer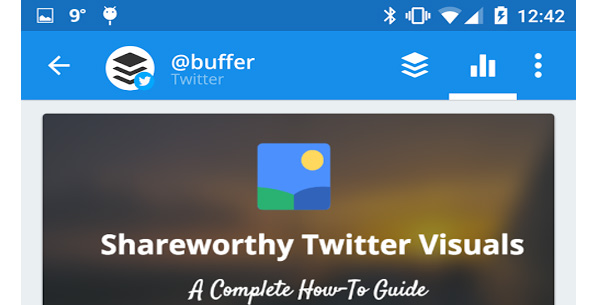 Buffer for Android and iOS is really awesome. While writing a post using a tablet or a smartphone is still difficult compared to using a laptop (personal opinion), interacting on social media via handheld devices is the norm. Buffer is an application that allows creating a schedule of social media contributions, but also it provides analytics regarding the success of various links shared.
Hootsuite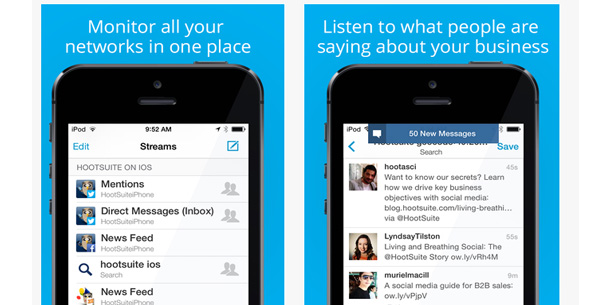 Hootsuite is widely spread amongst blog owners, but I added it in this list because surely some people don't know about the fact that it is available for mobile devices, both for iOS and Android. The mobile app is "as powerful" as the desktop version and allows controlling and scheduling various social media streams (of course it includes Facebook, Twitter and other important social networks).
Facebook Pages Manager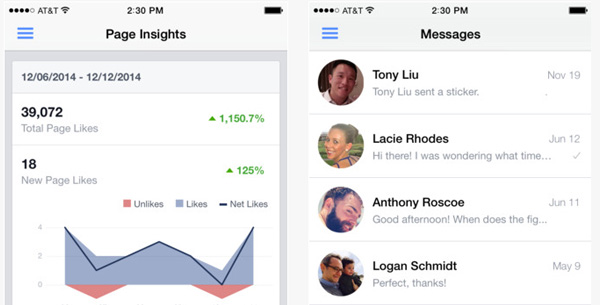 Facebook is a source of traffic that can't be ignored and at the same time Facebook doesn't ignore its users. Of course, Facebook Pages is available for both iOS and Android and the app is really useful and simple to use. The app instantly provides information about the state of "likes", allows sending private messages and uploading of photos. It's powerful enough to install it on your phone.
Google Analytics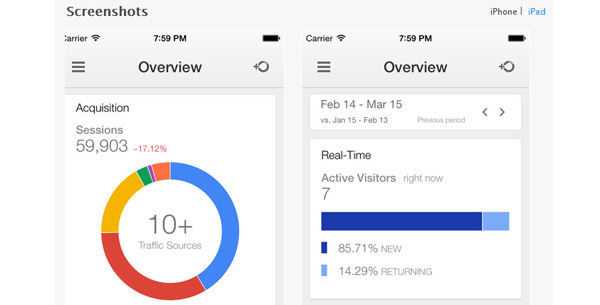 Google Analytics is a must have tool for any website owner. Luckily, there are versions for both Android and iOS and they are well-designed and user-centered. In spite of the huge amount of information provided, the apps are clean and easy to use.
Dropbox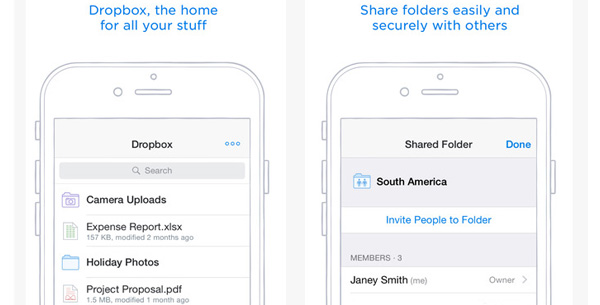 iOS | Android
There are many blogs that are maintained by multiple bloggers and Dropbox is a very serious solution for file sharing and hosting files, images and videos. It does exactly what the Dropbox description on Google Play says: "You may accidentally leave your phone in a taxi, but the files are always safe on Dropbox".
iOS Only
Blogsy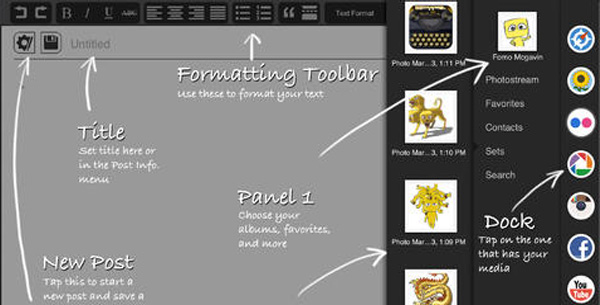 Blogsy is available only for iOS and its primary mission is to make you fall in love with writing. Fortunately, it successfully accomplishes its mission. The interface is very intuitive and makes the writing of new posts a very pleasant activity. It's not free, but the price is OK – 5$.
DraftCraft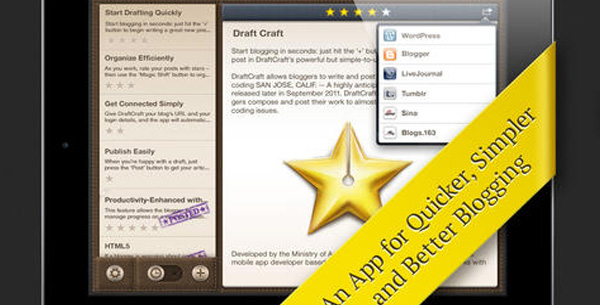 DraftCraft FREE is a great iOS application. By downloading and installing this application, the blogger has a simple and distraction free environment that stimulates the writing. You may write posts for your WordPress blog but also for Tumblr, Blogger or LiveJournal ones. It contains an advanced text editor and it allows editing of images so practically the user has unlimited "powers" to write great posts.
PressSync Pro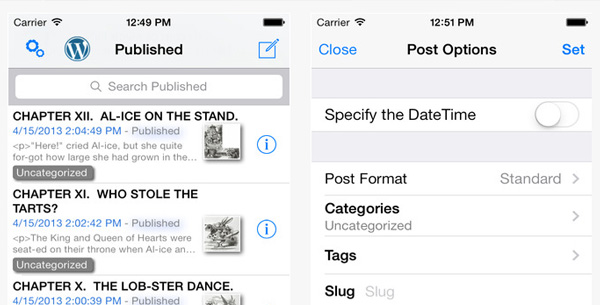 If you're used to publishing short articles on your blogs, then it's mandatory to have a writing application installed on your smartphone. Press Sync is an application for iPhone (it works on iPad, too) that will allow you to keep your blog updated. It's simple, but its features are enough to write engaging and interesting articles.
BlogPad Pro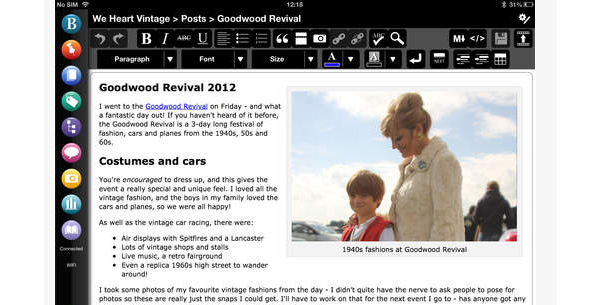 BlogPad Pro is another application that will simplify the process of writing a post using an iOS device. It's more complex than its competitors, but it's not rocket science to work with it.
Chartbeat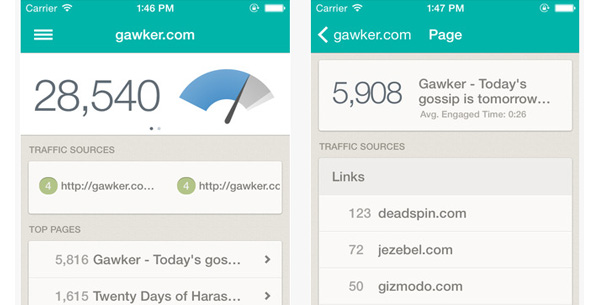 The job of a blogger doesn't consist only in writing and publishing posts. One of the most demanding activities is the analysis of impact of articles on traffic and in this respect Chartbeat is a very reliable solution. It's free, iOS compatible and many big brands recommend using it. In conclusion, you should give it a try, right?
iThemes Sync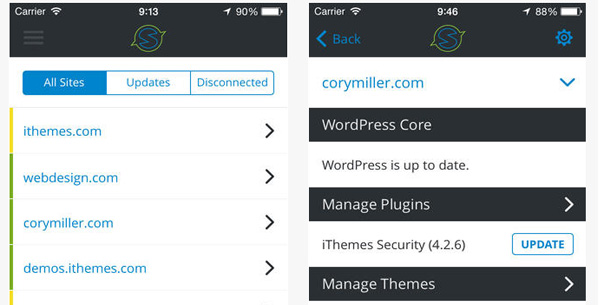 Blogging is an addictive activity and many bloggers manage multiple blogs. Luckily, the ones having an iOS device have a big surprise: iThemes Sync is an app that gives them the possibility of updating multiple blogs with a single "touch". Furthermore, the user may change the themes of blogs (individually or all at the same time) or activate/deactivate plugins.
Byword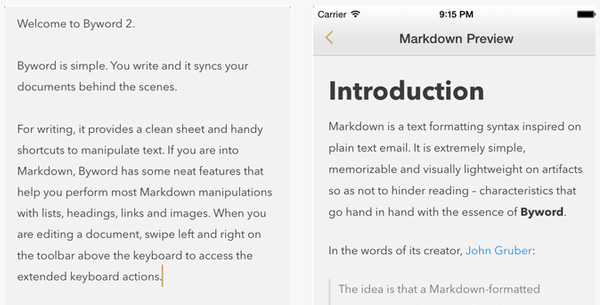 This application is destined for Mac fans and users. You write the posts using a very pleasant interface and it is synced on all your Apple device. Frankly, what you wrote using you iPad is already on your Mac and this has saved you time and resources.
Android Only
Easy WordPress & Blogger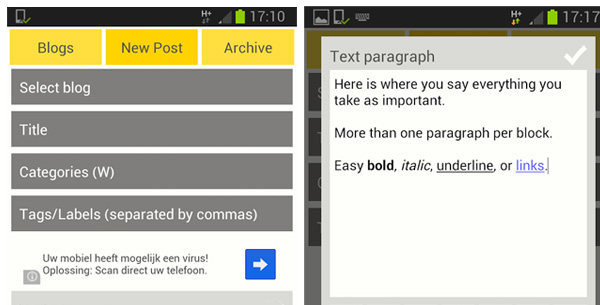 Soffice's purpose isn't to replace the dashboard of WordPress, but to offer a simple and efficient solution in managing multiple blogs, in writing and archiving posts. It works for Blogger, too. It is available only for Android based devices.
ManageWP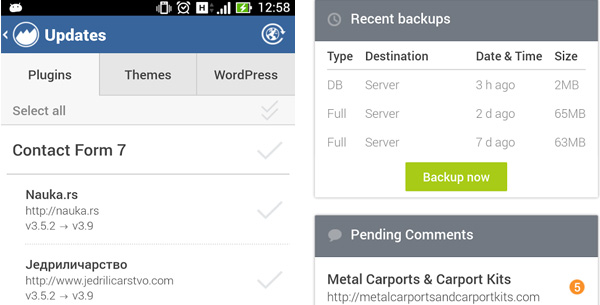 If you have an Android device and you need a reliable and powerful app to manage your blogs, then Manage WP is what you need. It's been released very recently, it's not a big hit (yet) on Google Play, but the feedback from the users is encouraging. In all respects, this app has successfully accomplished all the functions from the dashboard.
gAnalytics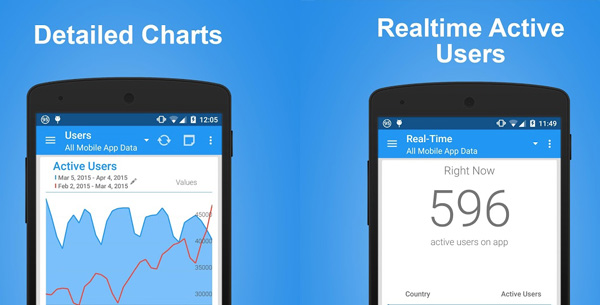 In the world of blogging, the figures are very important and a reliable and complete statistic of the traffic received has a capital importance. gAnalytics is one of the best solution for this kind of activity and I think that it deserves attention.
Piwik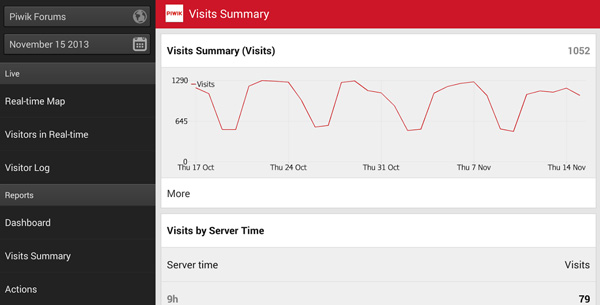 Piwik is another Android app for monitoring traffic. Its main advantage consists in the awesome graphics it can create. I think that this app attracts bloggers mostly due to the nice design, but the 5 stars reviews make me think that it is also very reliable and useful.
WPSeek WordPress Lookup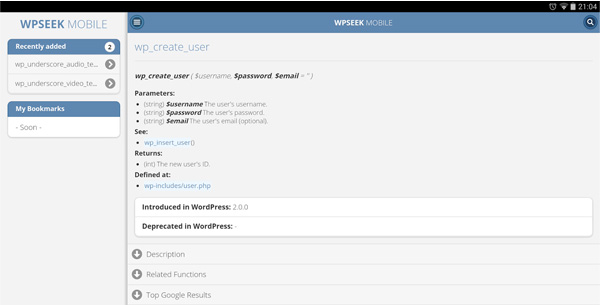 Maybe this application isn't useful for all bloggers, but has managed to convince some and definitely deserves to be added here. Once installed on your Android phone, you will be able to search for different WordPress functions. It contains more than 2500 functions, sorted in alphabetical order.
Writer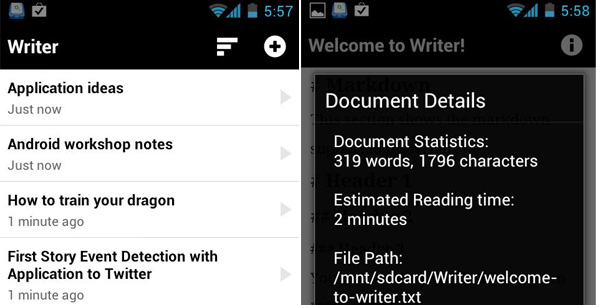 Writer is a distraction free writing application destined for Android users, similar to the DraftCraft app available for iOS. It's based on the "keep it simple" concept and, considering the reviews and the number of downloads, I think that is a good solution for any writer and blogger.
Learn WordPress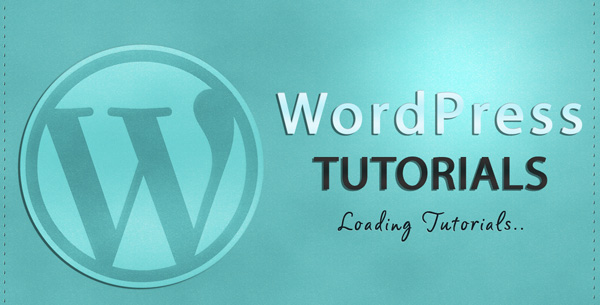 It's true that this app isn't a direct help to enhance a WordPress powered blog, but on the long term perspective it's a great tool. This app is very suitable for those moments when you have some free minutes to kill. It has interesting tutorials about WordPress, so you could learn some tricks to make your blog better.
I hope that these apps will help you in better managing your WordPress powered websites. Just in case you already use mobile apps for blogging, please let me know which your favorites are.