Some icon artists don't really seem to know what they're doing. And please bear with me on this one. Here's what I mean:
How many times have you stumbled upon an icon set that was so beautiful, so detailed, so pixel perfect, that you couldn't get your eyes off it and at the same time knew that you wouldn't be able to use it for anything (purely because the icons would overpower the rest of the project)?
I guess the answer is many.
Therefore, on the surface, elaborate icons are cool, and beautiful. But if we dig deeper, it turns out that they are just art for art's sake.
For actual real world applications, and real world development work, we need something simpler. Something that's still of high quality, but offers a design style that isn't overpowering.
That's where the icon pack we have for you today comes into play.
It's not huge, and not elaborate. But because of that, it scores high on the simplicity scale and therefore can be used on virtually any project.
Inside, you'll find a set of 36 high-quality outline icons. Everything available in .PNG, .AI, .EPS, .SVG and .PSD formats, and everything is free.
The icons illustrate some of the most common elements and actions native to the web. In short, everything that can come handy when putting together a web interface.
The icon pack comes from DryIcons.com, and you can use it for personal and commercial purposes. The pack is distributed under the Creative Commons Attribution 3.0 Unported license, which means that you need to attribute the icon source when using it.
Web Outline Icons Preview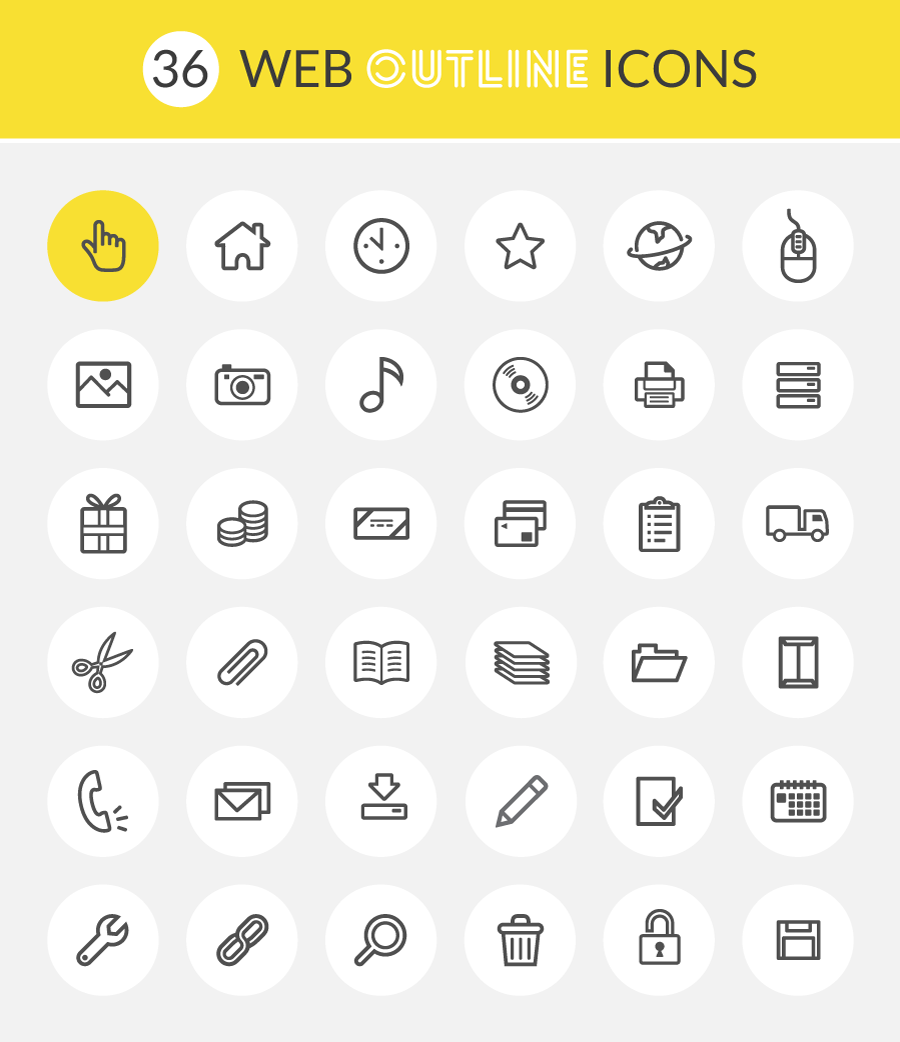 Download Here