The no.1 thing that icons used for web development projects need to achieve is conveying their meaning without confusion. And as a byproduct of this, they should also be simple. Otherwise, they would end up attracting too much attention and distracting the users instead of helping them.
There's just no need (and no place) for fancy graphics in such a scenario. We have to remember that icons are not meant to stand on their own (as separate elements) in most user interfaces. Most often, they serve as helpers and visual cues to make using the interface faster and more intuitive.
And that's where the icon pack we have for you today comes into play. Today's set consists of 100 web development icons, and you can download all of them for free. The icons come in the .SVG, .EPS and .PNG formats.
What's great about this set is that apart from the standard web development icons (like "save" icons, or "link" icons) it also features icons representing various technologies, products, and tools, such as: Java, Apple, Firefox, Google+, Instagram, and many more. Overall, a versatile set that can be really handy when working on some web development projects.
The icons come from Icons8. You can use them for both personal and commercial purposes. Everything distributed under the Creative Commons BY-ND 3.0 license.
Web Development Icons Preview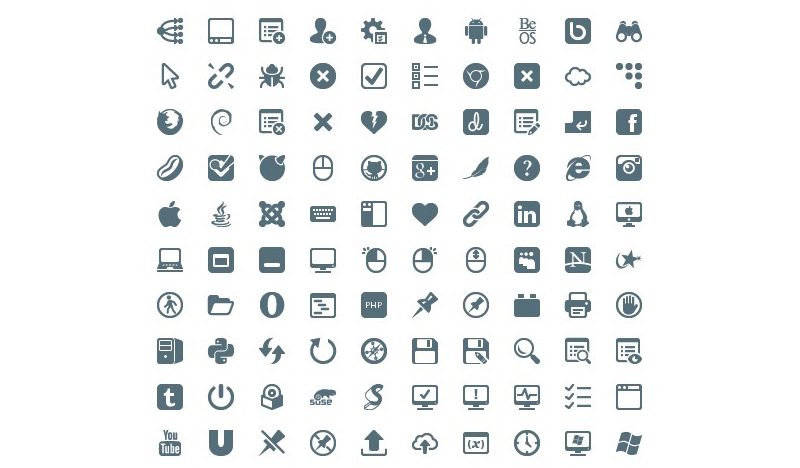 Download Here