A successful WordPress powered website isn't only dependent on a great theme even though it plays an important role. The plugins are as important as the theme. Altogether, a theme is more visible compared to a plugin and the common average people fall into the trap of considering the theme way more important.
Plugins are more discrete, but their role is very important, which is why a good one could make the difference. The WordPress developers are aware of this fact and therefore they have created tons of amazing plugins that enhanced many websites. In spite of the fact that some are just few lines of code, a huge endeavor is hidden behind a good plugin. Also, it's almost impossible to release a perfect plugin or one that doesn't need constant updates. Certainly, a good plugin requires colossal work and any profit obtained from selling it is deserved.
In the previous year the developers released many plugins and some of them proved to be extremely appreciated by the WordPress community. Due to huge number of existent plugins, a WordPress website user may encounter issues in finding a suitable plugin. Consequently, we have tried many WordPress plugins and have selected for you 20 of the most useful ones released in 2014. Enjoy and feel free to use them. Also, you should know that some are free while others require a small payment, which pales in comparison to their utility.
Responsive Photo Gallery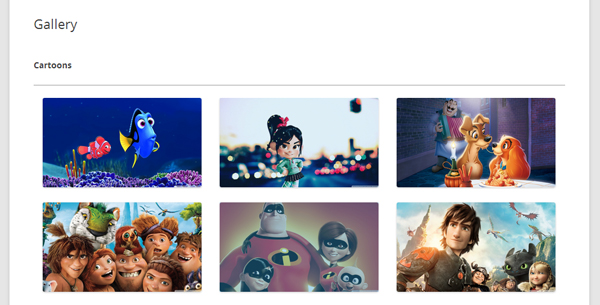 Responsive Photo Gallery is a plugin that was released on the 1st of June, 2014 and it was downloaded by almost 85k people. This fact demonstrates that this is a great plugin that shouldn't be ignored by any WordPress powered website owner. It allows displaying an unlimited number of images using the fade effect. It's free, but if you want more features, there is a premium version.
Live Chat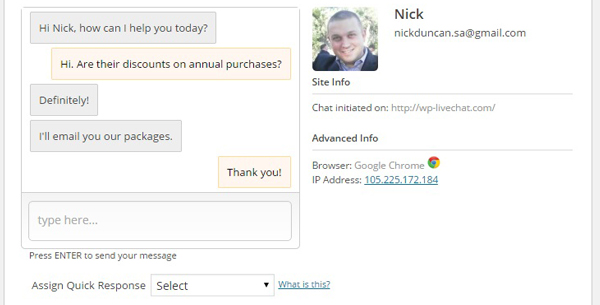 2014 was the year that consecrated a subtle, but important shift: the entrepreneurs changed from selling products to selling services. The ones that already made this change knew that a plugin assuring a reliable live chat support is golden in order to satisfy the clients. Live Chat plugin may be a solution to your problems and taking into account that it is from WordPress repository and it's free, you should definitely see it as a must have plugin.
Suppamenu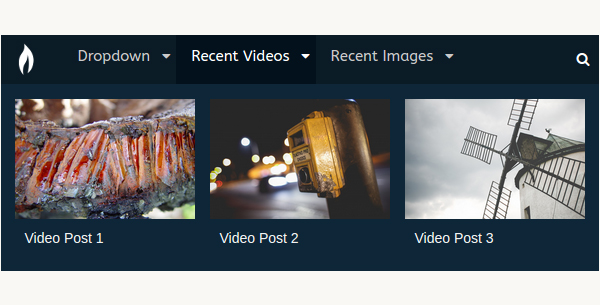 Suppamenu is a very fresh plugin, but the number of downloads and the reviews made me think that it will be a big hit in 2015. It comes in two versions, lite and premium. I guess that it's very suitable for online stores that need a mega menu to display all the product categories.
Wp Social Sharing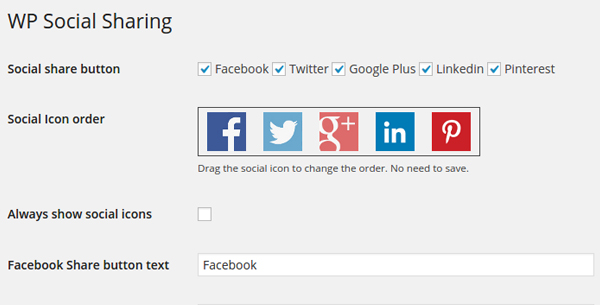 To briefly describe Wp Social Sharing plugin it's enough to mention just one of the recent reviews- "It's simple, responsive and works great!". As you probably deduced from its name, this plugin is very helpful in spreading the posts via social networks (Facebook, Twitter, Google+, and LinkedIn).
AdSense Plugin for WordPress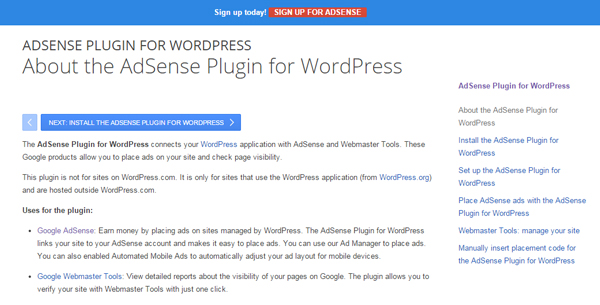 At the beginning of the previous year Google released their second plugin from WordPress repository. It's about Ad Sense plugin for WordPress that helps the webmasters to better manage the ads from Google so that they won't annoy the visitors. It's a very useful plugin and Google offers a very detailed documentation as far as this is concerned, which means that you won't have big troubles to install and use it.
CoursePress Pro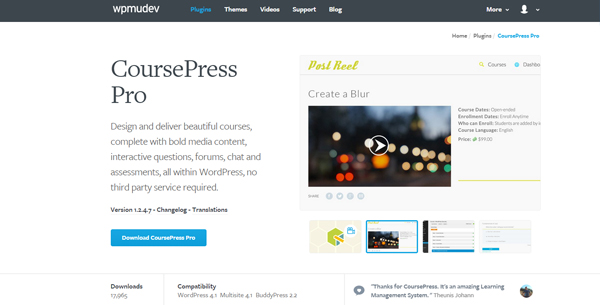 This plugin is dedicated to the ones selling online courses. Practically, it does all the job! By installing it, the course seller has a large variety of options and he/she can customize the website according to his/her needs. Every step is simple and intuitive and in the eventuality that there are problems in using it, the explanations of the developers are extremely accurate.
Custom Sidebars Pro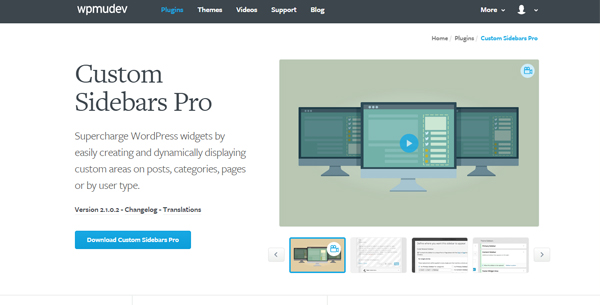 Every WordPress user knows how important the sidebars are. Custom Sidebars pro is a plugin that gives the admin the possibility of tailoring the sidebars in a very simple, but effective way. I guess that this kind of plugins are useful for any kind of projects.
Jobs and Experts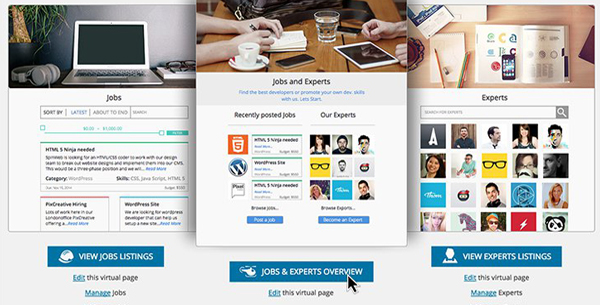 Job boards are increasingly popular and more and more designers find jobs using this method. The ones that manage job boards must be the most interested in purchasing this plugin. It is packed with tons of features and customization options and it helps creating a job board. The documentation is very detailed so the users won't have big issues in handling the plugin even thought at the first sight it may be perceived as a complex plugin.
Protected Content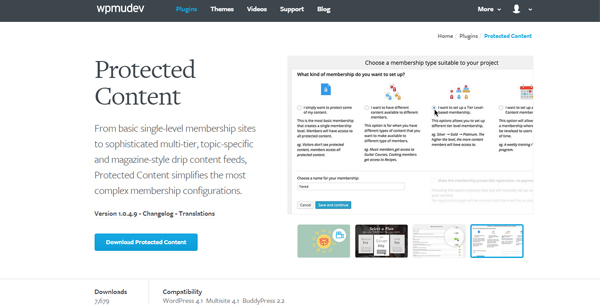 In 2014 the method of offering premium paid content continued. If you have plans to offer premium content in this year, then Protected Content plugin is the ideal thing for you. It's not free, but the developers offer a large array of payment options.
Qards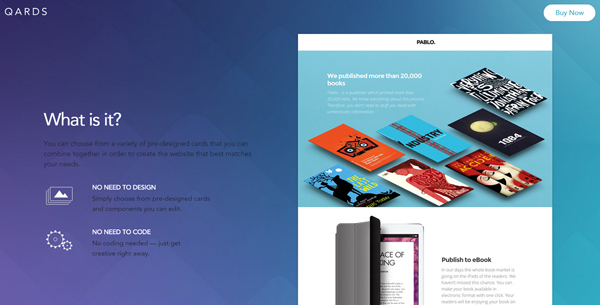 Qards was released very recently, but it has the potential to be one of the bestselling plugins in 2015. It's suitable for the less experienced designers or even for WordPress totally newbies, but it attracts the eyes of the developers, too. Qards allows the user to create a website without writing any line of code. It sounds deprecated because it's a common desire, but this plugin is really a great invention. Check its presentation to make a better opinion about it!
Essential Grid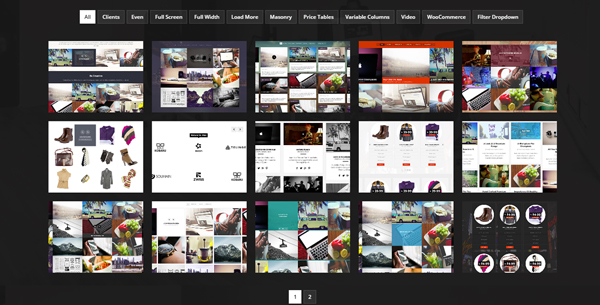 I guess that any unexperienced WordPress user would appreciate a plugin that lets them modify the structure of a webpage in a snap. Essential Grid is one of the best plugins that could do this for you. In fact, it's a grid building solution and the user has unlimited methods to create the best structure for his/her website.
Master Slider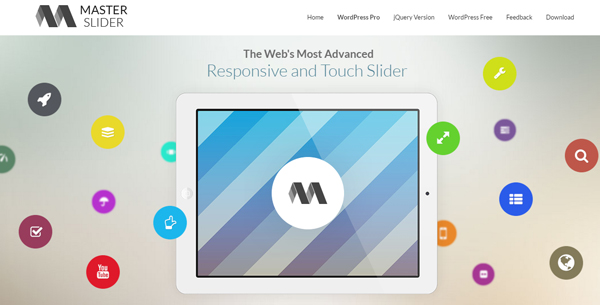 The majority of the websites have an image gallery, which is very useful, because as we well know, in some cases an image speaks more than a hundred words. It's crystal clear that a plugin for sliding images has a capital importance for a good user experience. Master Slider seemed to be the favorite plugin for sliding images in 2014; you can try it yourself because there is a free version and eventually you may purchase the premium variant to benefit from all its features.
Visual-Parallax Background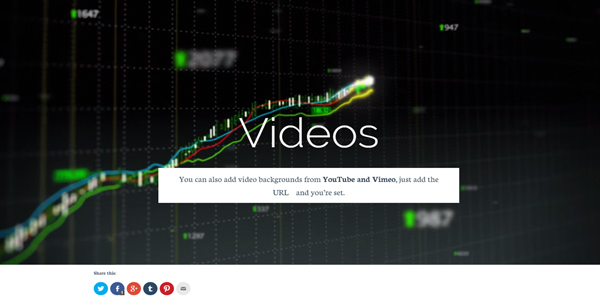 Image or video background were highly appreciated in 2014 and many WordPress website owners wanted to embrace this trend. By using Visual-Parallax Background plugin installing an image or video background becomes a five minute job.
Real 3D FlipBook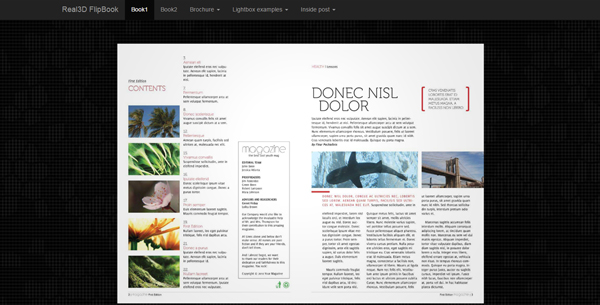 Many bookworms hate Internet because according to their conception it destroyed the passion of reading a paper book. Somehow, it's true, which is why some developers made their best to change this idea. The result is represented by the plugins that try to recreate the look of a 3D book into their websites. One the most popular plugin to realize this "atmosphere" is Real 3D Flipbook.
Timetable Responsive Schedule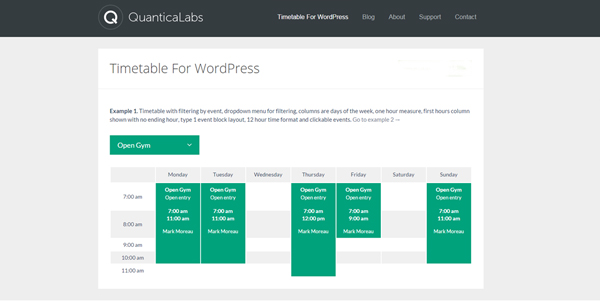 A good method of displaying lots of information in a very elegant way is to use timetables. This plugin allows the website master to achieve this task, by giving him/her tons of options of displaying data in a very elegant and modern way.
WP Flat Estimation & Payment Forms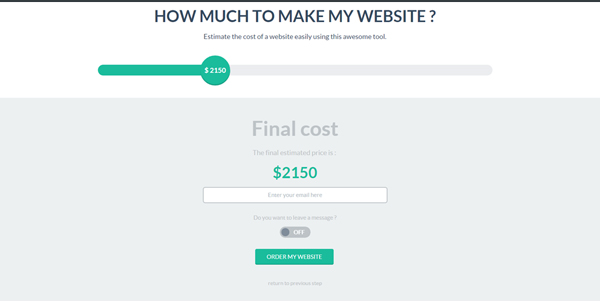 WP Flat Estimation & Payment Forms plugin doesn't have a very inspired name (just my humble opinion), but it's a great piece of code. The words are useless in this case. Please check the preview and you will understand my perspective. It's impossible not to appreciate the level of dynamism and the good design.
Mapplic – Custom Interactive Map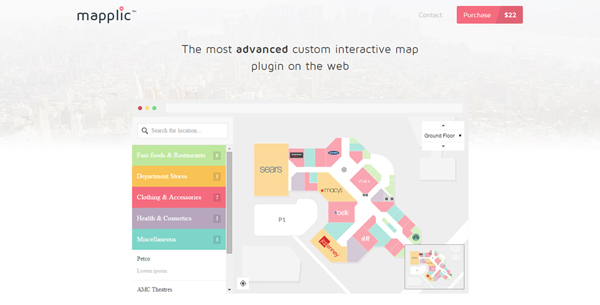 Google Maps has recently come into our lives, but we got accustomed to it so quickly that no one is aware of its true "age". The huge majority of the portfolios have displayed at the Contact page their position on Google Maps but by using this plugin one is allowed to do something more. Instead of a default Google Map, you may add a custom interactive map that will delight the visitors. As in the previous case, the live previews are very useful to make a better idea about it.
WooCommerce Product Filter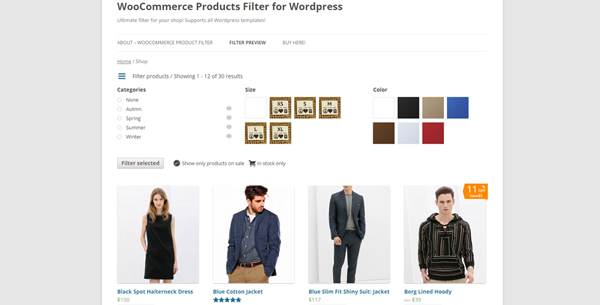 E-commerce has grown in 2014 and there is no reason why one should believe that it will stop growing in 2015. A good user experience is mandatory for the success of an online store and this plugin may substantially contribute to it. This plugin is destined to middle and big online stores and it allows filtering the products so that the buyer may focus only on what he/she desires.
NOO Menu – Mega Menu Plugin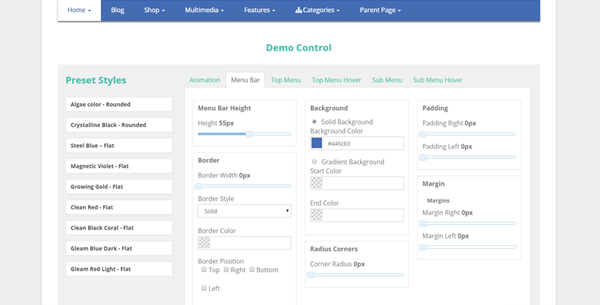 The mega-menus are used preponderantly in e-commerce, but there are also other kinds of websites where such an option is welcomed. Noo Menu is amongst the best plugins released in 2014 to create mega-menus and if you own an online store or you need a mega-menu for your website you should give a heed to it.
Smart Before After Viewer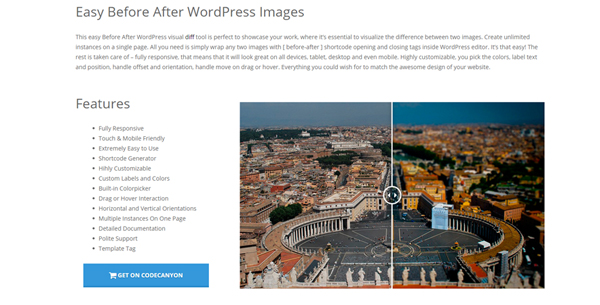 This plugin can't be compared in terms of sales with the previous ones, but it doesn't mean that Smart Before and After Viewer plugin may be neglected or that it is a poor work. It's specialized in displaying images and nothing more. Its most important feature is the fact that the user may slide to compare two images- usually a before and after creation. It's very useful for portfolios or magazine news.
We reach the end of this collection and I really hope that the above plugins are useful for your websites. Let's hope that in 2015 the developers will push their limits and we will benefit from even more amazing plugins.