Starting an online business can be hard. But it's totally worth it. We can agree that the beginning is the most difficult part of it. You want to follow your passion and hopefully, make a living at it. These two factors motivate us and keep us going. But sometimes, it's not enough.
We need money! To hire professionals, buy the best tools and services. But maybe it's not a big headache as people think. If you choose the right tools, it can be much easier to start.
There has never been a greater time to start an online business.
With endless of useful tools and online services, you can launch and build your online business in a few days.
In this list below, I will introduce you to the best hosting, invoice, websites builder and CRM tools and services.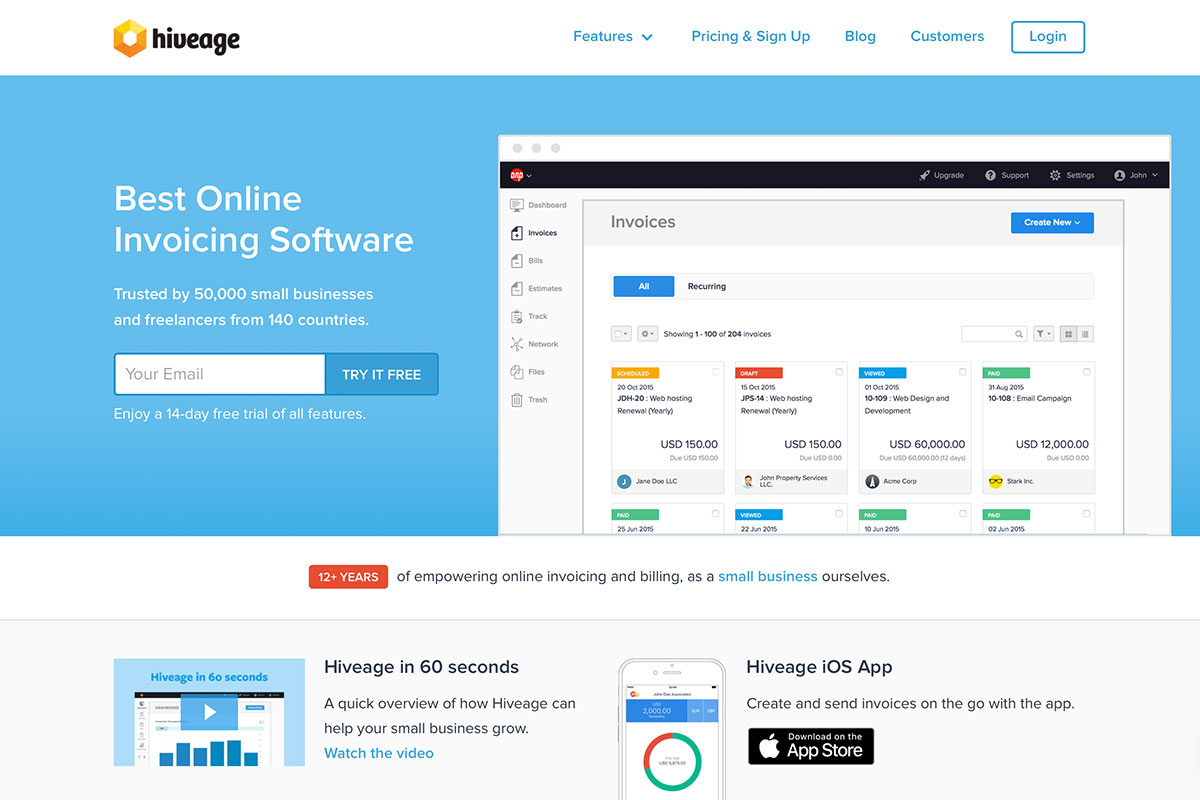 Working on projects that keep your spark alive and ambitions running high is undoubtedly one of the best features of being a freelancer or entrepreneur. But you know what's also great? Getting paid. Administrative tasks associated with invoicing and billing are the boring, stressful part of the job that most of us struggle with and often greatly dislike. Hiveage is one of those clever modern tools that can take the pain out of even the most mundane tasks.
Hiveage is a cloud-based platform that enables freelancers and small businesses to create elegant invoices, accept online payments, charge recurring payments and prepare quotations as well as track time and expenses. It's true that managing business finances can be extremely time-consuming and rather costly. As a cloud-based tool with a free iOS app, Hiveage makes online invoicing and billing easy, convenient and fast, even on the go.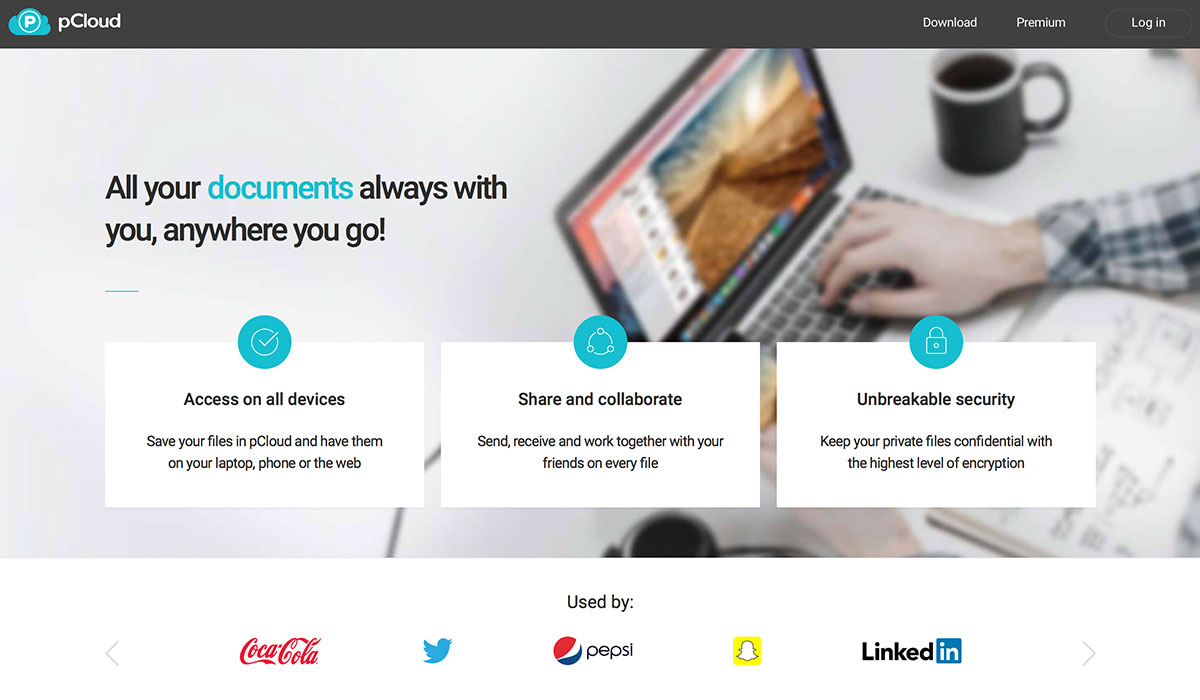 'No storage space' notification is probably one of the biggest mood killers when it comes to handling personal technology. A number of documents, music files or photos that we own continues to grow every day, that's why secure file storage (that doesn't cost an arm and a leg) is frequently a hot topic among freelancers and entrepreneurs. As freelancers, we also often juggle several projects at a time, work on various documents with other people, and have clear-cut budgets for stuff that is not of vital importance. PCloud is a file management and sharing tool that is both inexpensive and amazingly convenient.
Instead of storing the files on your computer, PCloud can manage them in the cloud, offer password protection on the links you share, allow you to set permissions on users that you share folders with and encrypt sensitive data. It's fairly cheap when compared to its main competitor Dropbox and successfully meets the needs of small businesses.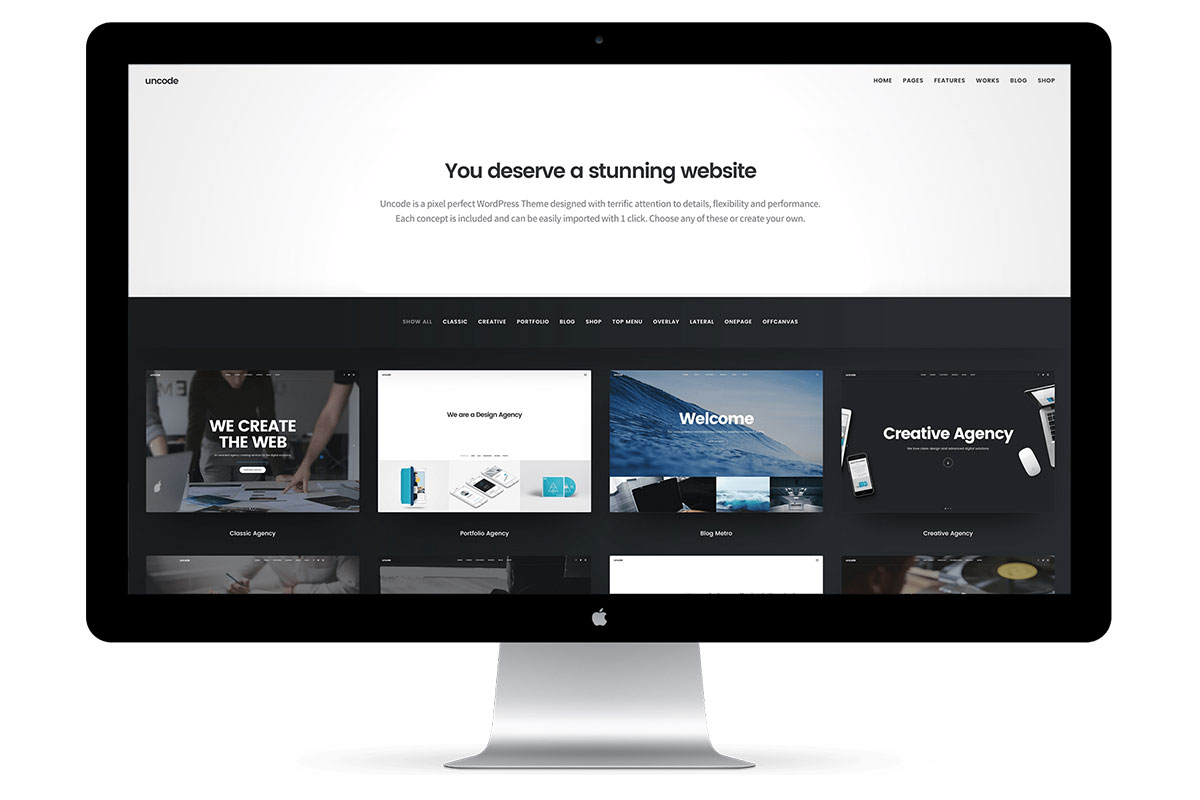 The explosion of personal and business websites can in part be attributed to the dawn of ready-made web design templates that enable even the least tech-savvy professionals to build beautiful sites and a strong online presence. If you've ever found yourself in a situation where a client expects the project to be completed really fast, it is likely you have turned to WordPress themes. As one of the best-selling WordPress Themes on ThemeForest, Undsgn rarely leaves people unimpressed.
What is special about Undsgn is that it provides more than 100 options, enabling the creators to fine-tune every detail of their designs and get exactly what they want. It is one of the top 6 most creative themes of all times that scored 20,000+ sales in less than one year. The beauty and simplicity promised by this design tool make website creation a breeze (no coding skills required!).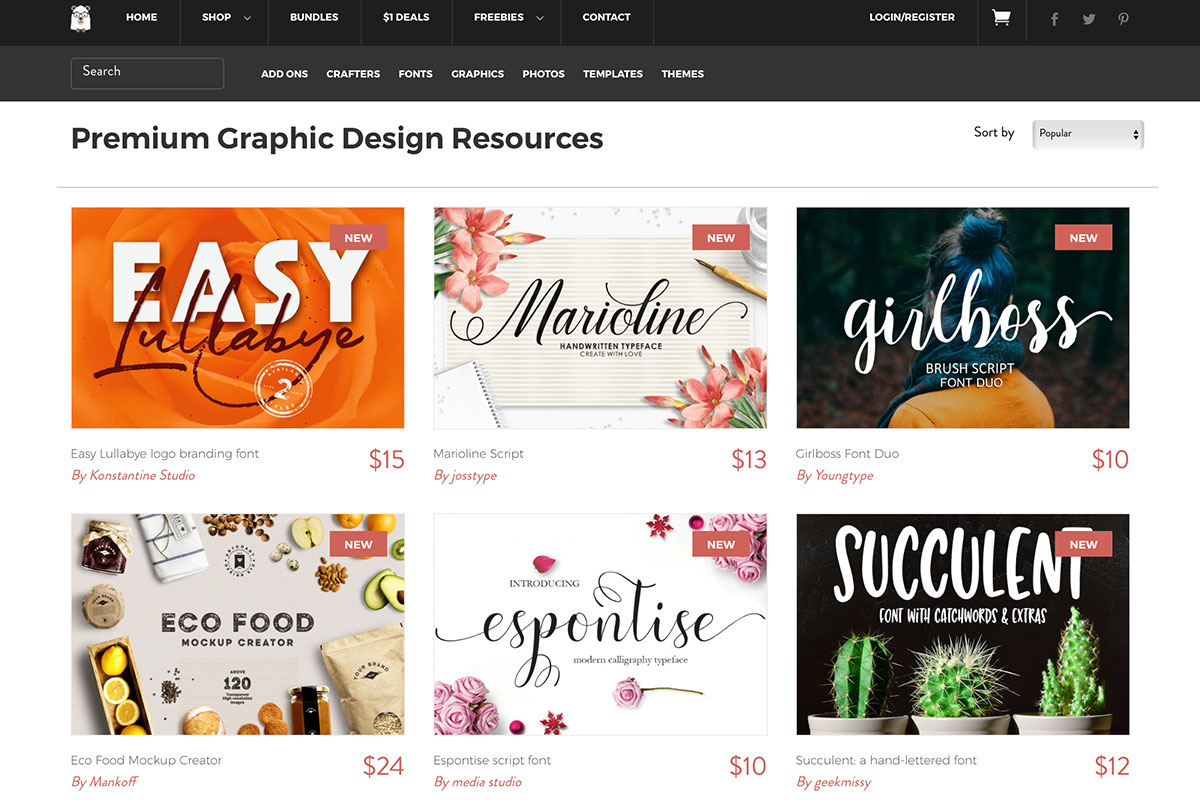 What delicious ingredients are to a skilled chef, is what high-quality icons, illustrations, fonts and all the other graphical elements are to people who dabble in the design world. Let's be realistic; whether you're a seasoned designer or a self-taught crafter, your work will often draw on other people's skills. Thehungryjpeg is a marketplace for designers, crafters, newbies, seasoned graphic design ninjas or anybody with interest in the design world.
The platform runs weekly promotions, gives out freebies and offers premium design bundles every week, some of which are as cheap as 1$ per bundle. What's more, Thehungryjpeg sells all digital products with a complete license, which gives creators a wide flexibility on what can be done with those products. Besides the freebies, the marketplace also runs various promotions, like the May bundle, offering designers a chance to stock up on great digital products at minimum price. It is the ultimate one-stop-shop for design creatives who want to keep up with industry trends and produce diverse, high-quality works.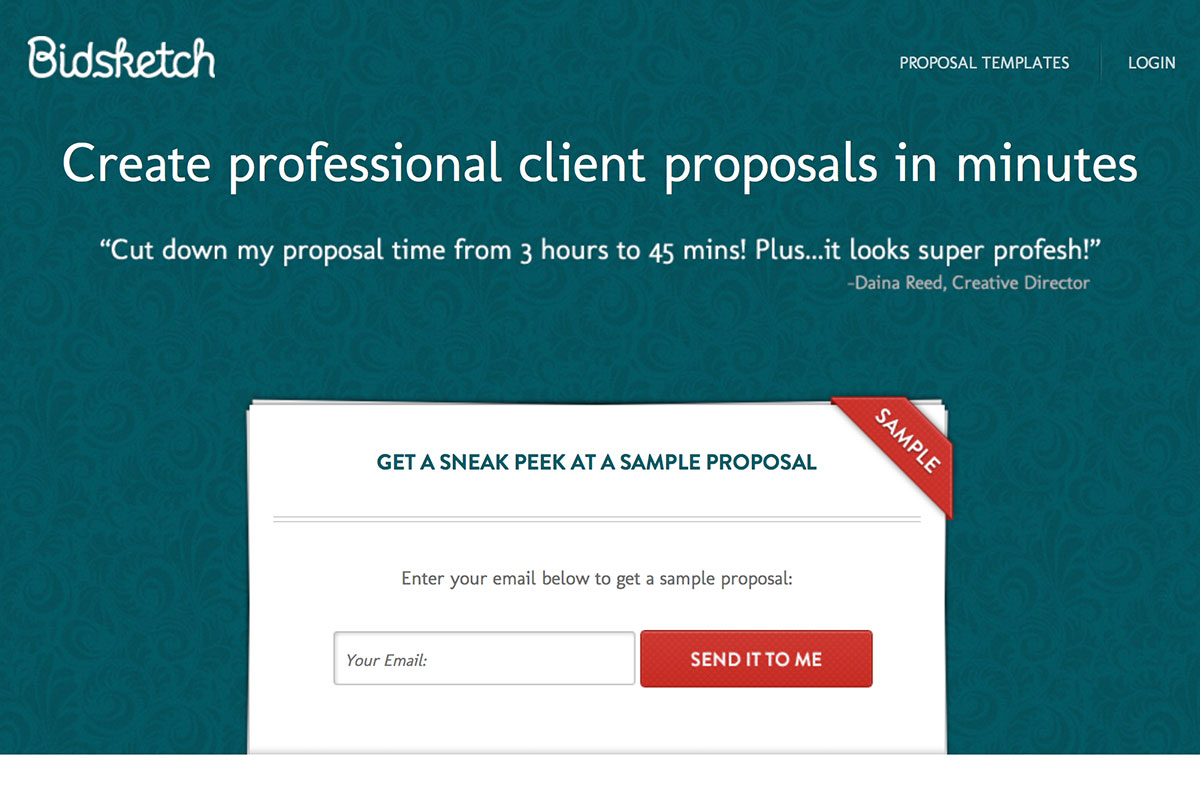 The importance of a client proposal cannot be overstated. It is the result and culmination of a long and complex fact-finding discussion with a client that establishes the goals and outcomes of the project. The idea of drafting a unique proposal for every potential client can be a little daunting, especially if you're just starting out as a freelancer or are particularly short on time and resources. Many find Bidsketch to be a great proposal software that saves a ton of time.
Bidsketch allows users to create professional-looking client proposals in minutes. For freelancers or small businesses that are keen on cutting down their proposal time and closing more deals, Bidsketch offers electronic signatures feature, live email tracking notifications, customizable templates, reusable content, and a bunch of other great extras. There is also an option to create a bespoke landing page for every client, which helps to stand out and leave a positive impression on the prospects. What's more, the software integrates with more than 500 web apps, which makes the transition between different tools smooth and effortless.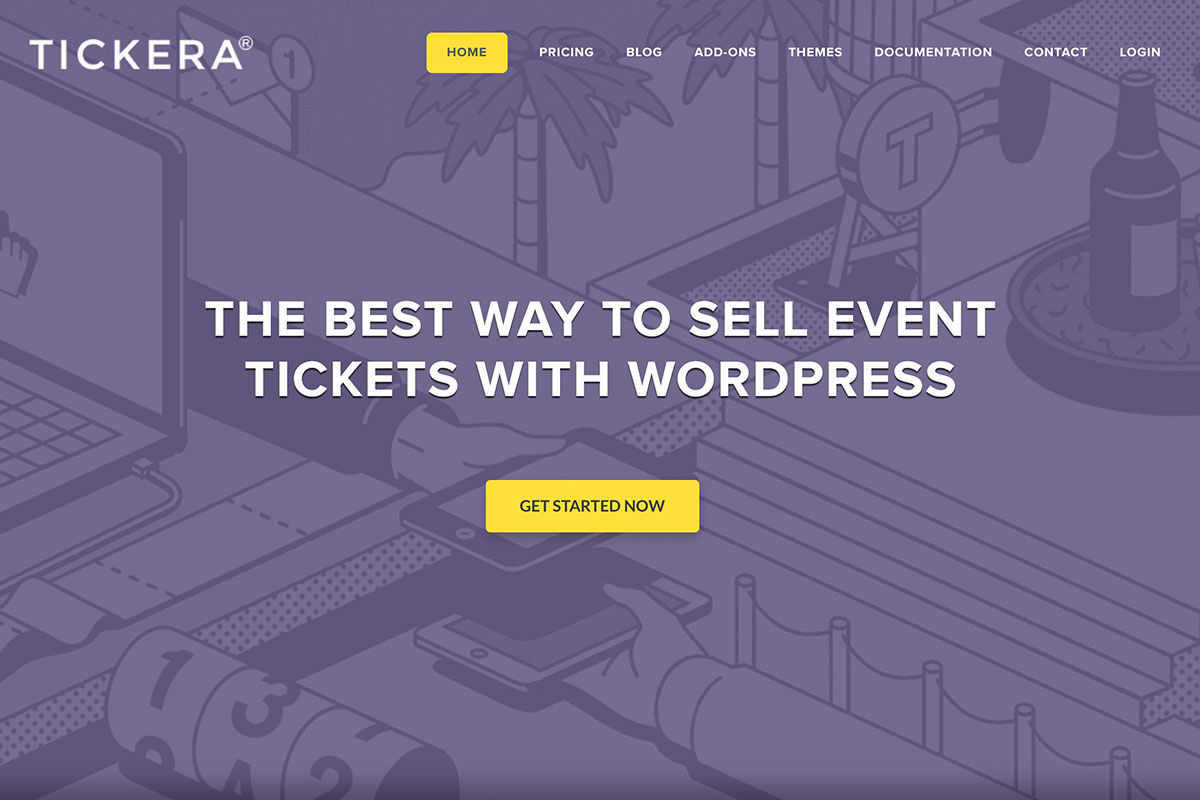 Music festivals, pop-up exhibitions, poetry readings, and all sorts of events are taking place around the world on a daily basis. If you are hosting or planning an event and need to sell tickets online, you don't necessarily have to build a full-blown ticketing system. A smart WordPress plugin Tickera is essentially your own hosted ticketing solution that allows you to sell and deliver event tickets digitally.
Tickera boasts a beautiful interface and is quite enjoyable to use. Besides, with the iOS and Android apps as well as the Chrome Desktop app, the ticketing system is suitable for checking in attendees on larger scale events or events where there is poor or no Internet connection. But one thing that makes the plugin a great ticketing solution is that you control the profits, which means there is no cut to a third party. You take what you make. And with 20+ built-in payment gateways, selling and sending tickets online is easier than ever!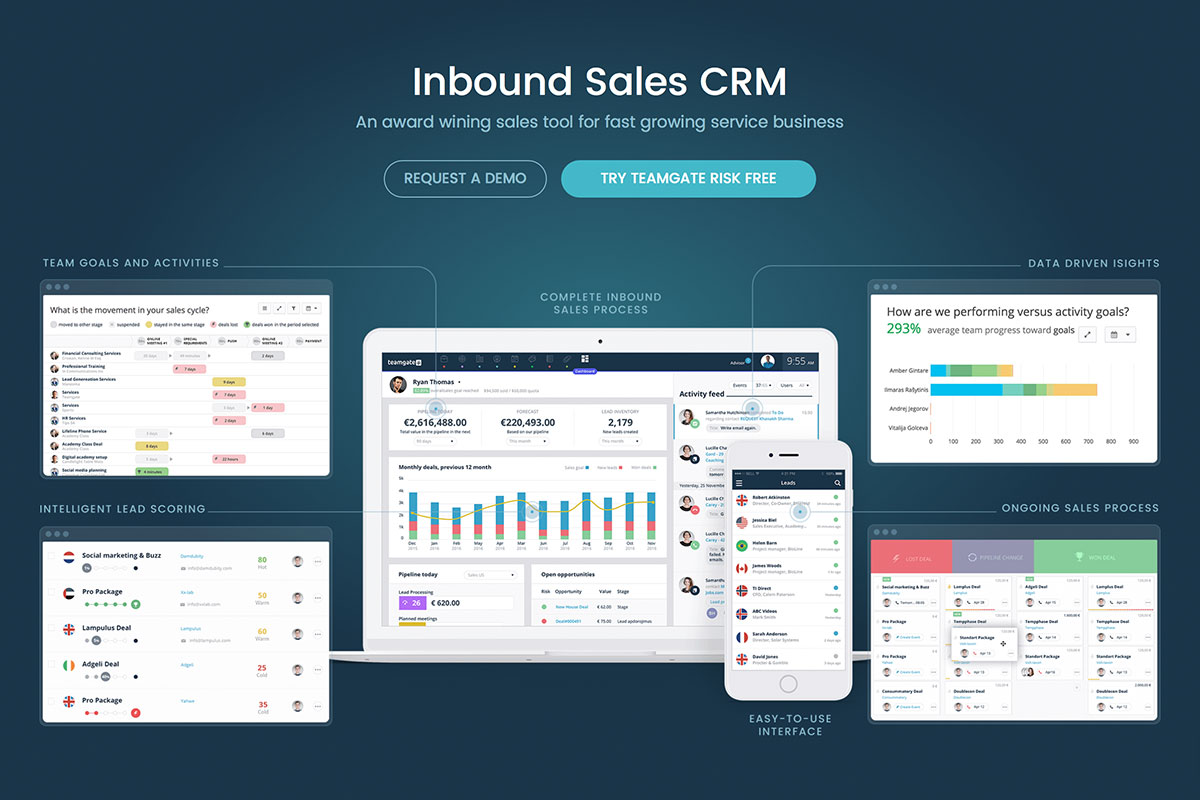 Lead nurturing and scoring has become an essential part of a sales process. The journey from the moment a prospect discovers your product and decides to pay for it can be a long and bumpy ride. It's so unsurprisingly that more and more small and medium-sized businesses invest in a robust CRM that can help them manage their sales pipeline and essentially, drive business growth more effectively. That's where Teamgate comes in to save the day.
As an inbound sales CRM, Teamgate offers a good range of features that are all focused on improving the customer's buying journey and accelerating the sales process. Adding lead capturing web forms, grabbing leads from social media channels, email or cold calls, scoring and qualifying leads as well as using the reporting tools to analyze business data and fix any outstanding issues can easily be done using the CRM. Task automation is one of the most talked about trends in the business sphere for a reason – it's an opportunity to claw back some of that precious time and energy wasted on carrying out repeat tasks, and Teamgate makes it possible.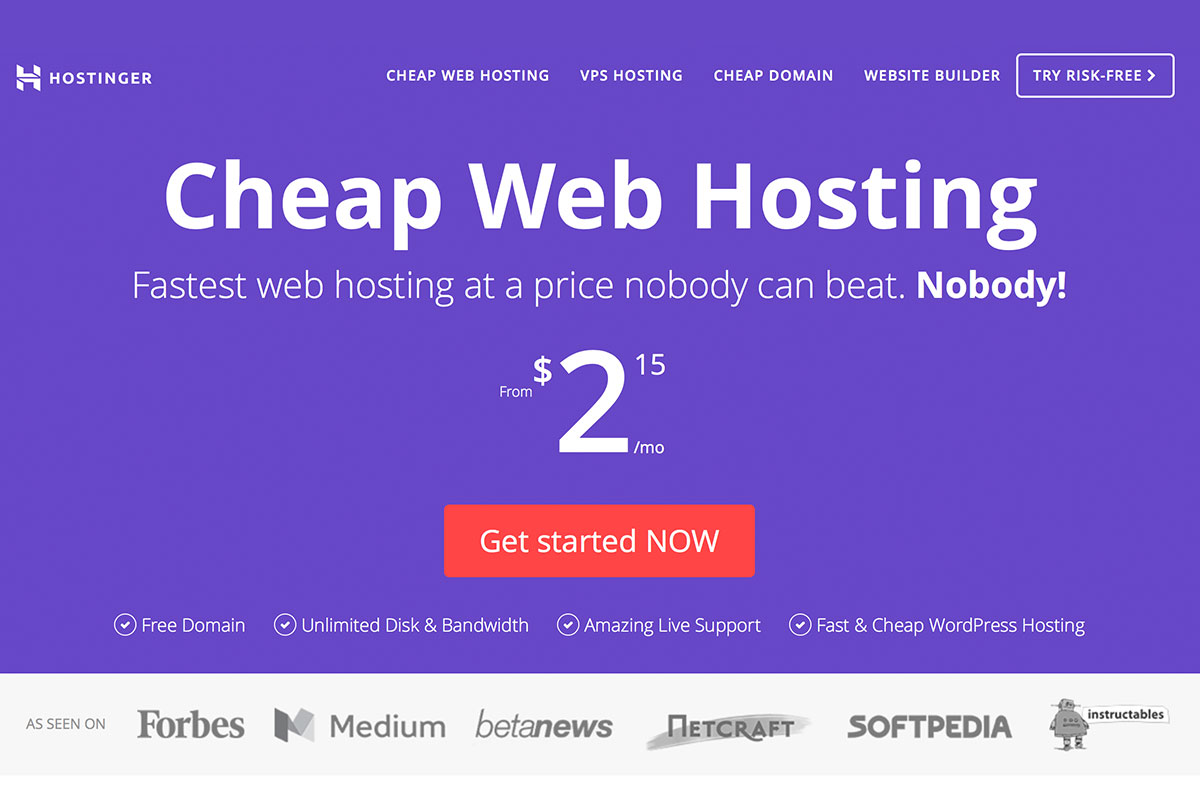 Good web design or elegant logo might be the first things that pop into our mind when thinking about starting an online business or kicking off a new blog, but they're really not as important as choosing the right web host. If you don't choose well at this stage, you could literally wake up one morning to an email in your inbox saying "We're sorry, you're done." If you're building an online product or developing your portfolio, it will need to be hosted somewhere. For freelancers and entrepreneurs who are planning to use WordPress, Hostinger is one of the best and most cost effective online hosting solutions.  
Hostinger is a rare mix of shockingly low prices and a reliable, speedy service. Thanks to their cloud web hosting technology, Hostinger enables aspiring entrepreneurs and online hustlers to build and publish high-quality websites at minimum costs. Cheap premium web hosting is topped with appealing extras like free domain registration, 24/7 live support, almost unlimited bandwidth, free templates and an easy drag-and-drop website builder. It's an all-in-one solution that goes gently on your bank account.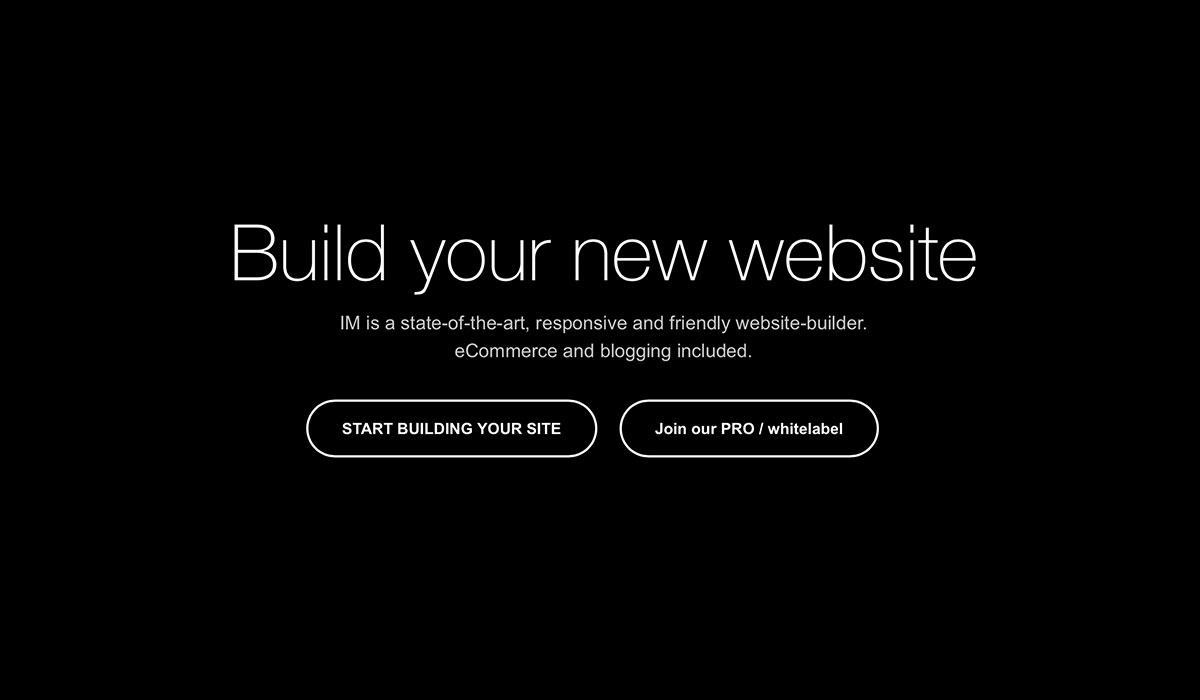 By the time you finish researching the best tools to build your website, your head will be spinning. With such a vast array of solutions at hand, making up your mind will require real determination. As a free, elegant and simple website builder, IMcreator stands out from that sea of website-building tools and offers an effortless, smooth experience.
IMcreator is well regarded for its range of beautiful ready-made templates that cover a wide selection of industries from a simple freelancer showcase to a restaurant business. With the easy drag-and-drop website builder, customizable templates and a whole bunch of cool effects and animations, you can launch a tasty-looking website in one day. The fact that it's free and completely flexible reduces any risks to a bare minimum.
Mockingbot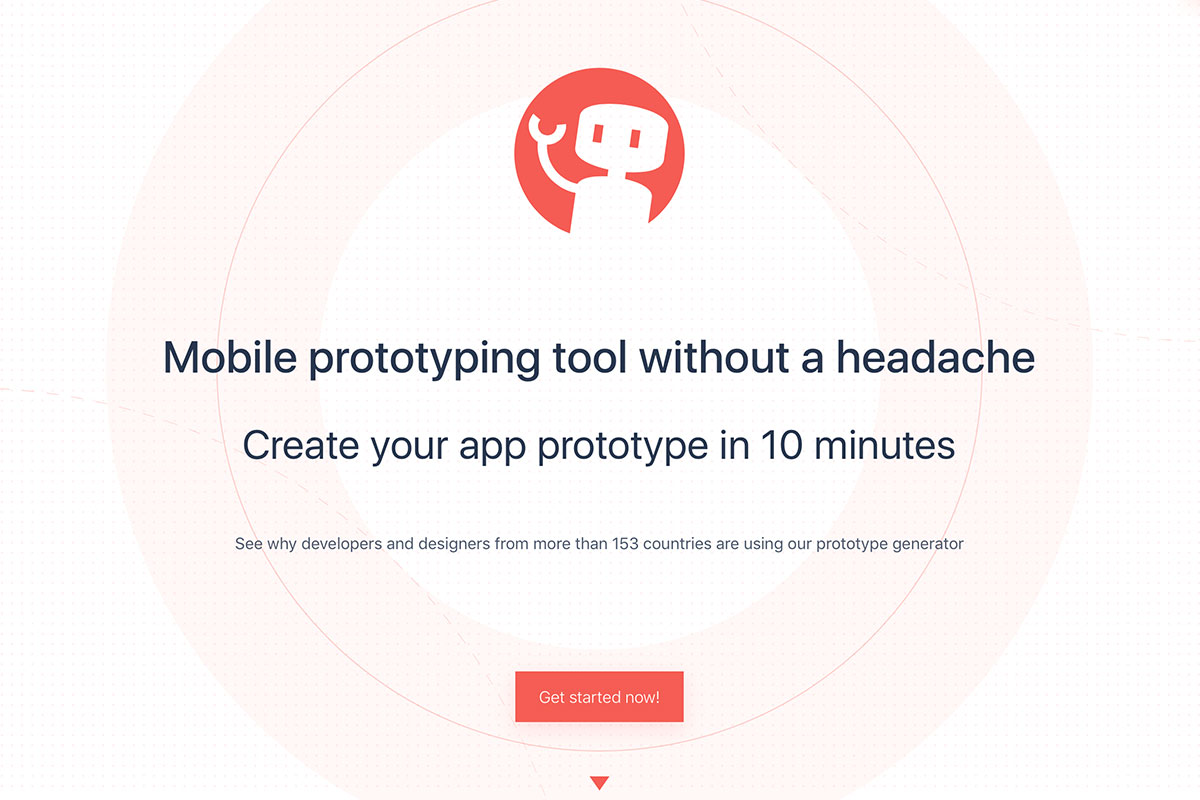 Has your mind gone numb from writing all those lines of code for your mobile app? If you're at the prototyping stage, there is a solution that can help you do it much faster. Mockingbot is one of the mobile prototyping and wireframing tools that designers have been touting for quite some time. Its drag-and-drop interface requires zero learning cost and considerably speeds up the creation process (compared to writing every line of code from scratch).
Collaboration with team members is also simplified, as there is no need to send screenshots or use other tools; add a team member to your project, and they will be able to edit the existing or create new screens. It also offers built-in templates that can come in handy if you're working with a tight deadline. The great thing about Mockingbot is that it has a free plan that is for one user only but allows an unlimited number of public projects. Freelancers and entrepreneurs who often work on tiny budgets can experiment with the tool before committing to any premium plans.