Not so long ago we spoke with the guys from TemplateMonster. It was a pretty nice conversation so after a while we decided to write the review on their product.
For over 12 years TemplateMonster has gone a long way. From a group of talented designers and developers it evolved into a successful fast-growing company that has one goal in mind – offering top-quality and affordable templates for any business project. They are constantly searching for new solutions and the latest trends to offer you with powerful and attractive themes at a reasonable price. In addition, the company provides a pro support service to help you deal with any issue.

TemplateMonster offers a variety of products for regular websites, blogs or eCommerce. Here you will also find themes for different CMSs like WordPress, Joomla, Drupal, etc. All templates are sorted into over 15 categories. So even the most picky customers will find some effective solutions specially for their business.
Advantages of ready-made themes
A ready-made theme offers you a number of advantages over designing a website from scratch.
First of all, it is less expensive and you don't have to wait for months until it is ready. With any theme from TemplateMonster, you can build a powerful site in only several days. All of them come with a variety of customization tools and ready-made pieces of code that you can use to add some functionality and style to your site.
Stunning look is another great thing about TM templates. They all feature a number of cool visual effects like lazy load, hover, sliders and galleries, and much more. In such a way, you can build a professional website in the short run. Templates with parallax effect are among the most stylish and extravagant looking themes in TemplateMonster`s collection. They offer a striking hot design and unmatched functionality that are vital for any kind of business project. Cherry Framework and Bootstrap ensure worry-free installation and easy customization of the theme.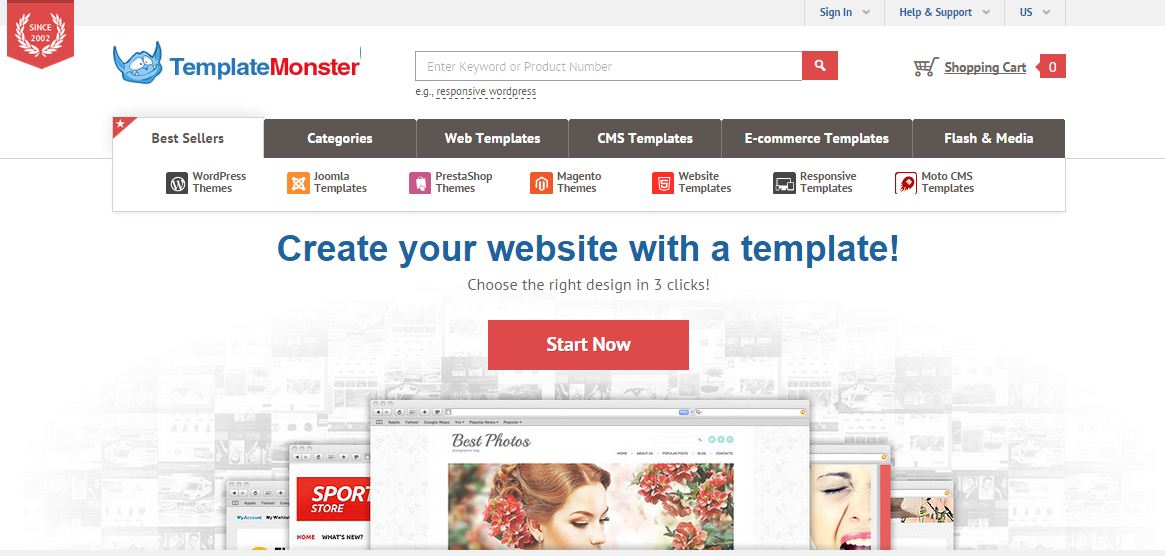 Some more features
There is another reason to choose TemplateMonster. The company provides customers with 24/7 pro support, so in case any troubles occur, you can contact the operators and they will help you with any question about installation, customization or performance of the site. Here you will also find a variety of manuals on maintaining it.
Conclusion
Each product offered by TemplateMonster is available with several pricing variants depending on your needs. In addition, you can order a professional installation or hosting services. Before buying a template for business, you can download one of free themes available in the collection. In such a way, you can practice in working with the required type of site to figure out all the details of how to maintain it. They also offer a number of additional services like SEO optimization, copyright protection, etc., that will be quite useful to make your site work to its full potential.