I hate icons.
Scratch that. I hate looking for icons when I need them.
Sometimes I get stuck for literally an hour or so doing that.
And it's not that there's not enough high-quality stuff out there. On the contrary, there are tons of icons, icon packs, icon types, icon styles, and so on. It's just that finding that one right icon is like looking for a needle in a haystack.
Then, once you do manage to stumble upon something that looks okay-ish, you still need to adjust it on your own. Change the size, the color, convert to the right format. Only then you can copy it to Photoshop or wherever other tool you're using.
All of that takes time.
So in the end, I guess what I really hate is the process, not the icons themselves.
Solution?
It seems that the guys over at Icons8 understand the frustration too.
They've actually released a new app for Mac and Windows that's meant to solve this problem for us and speed things up quite a bit.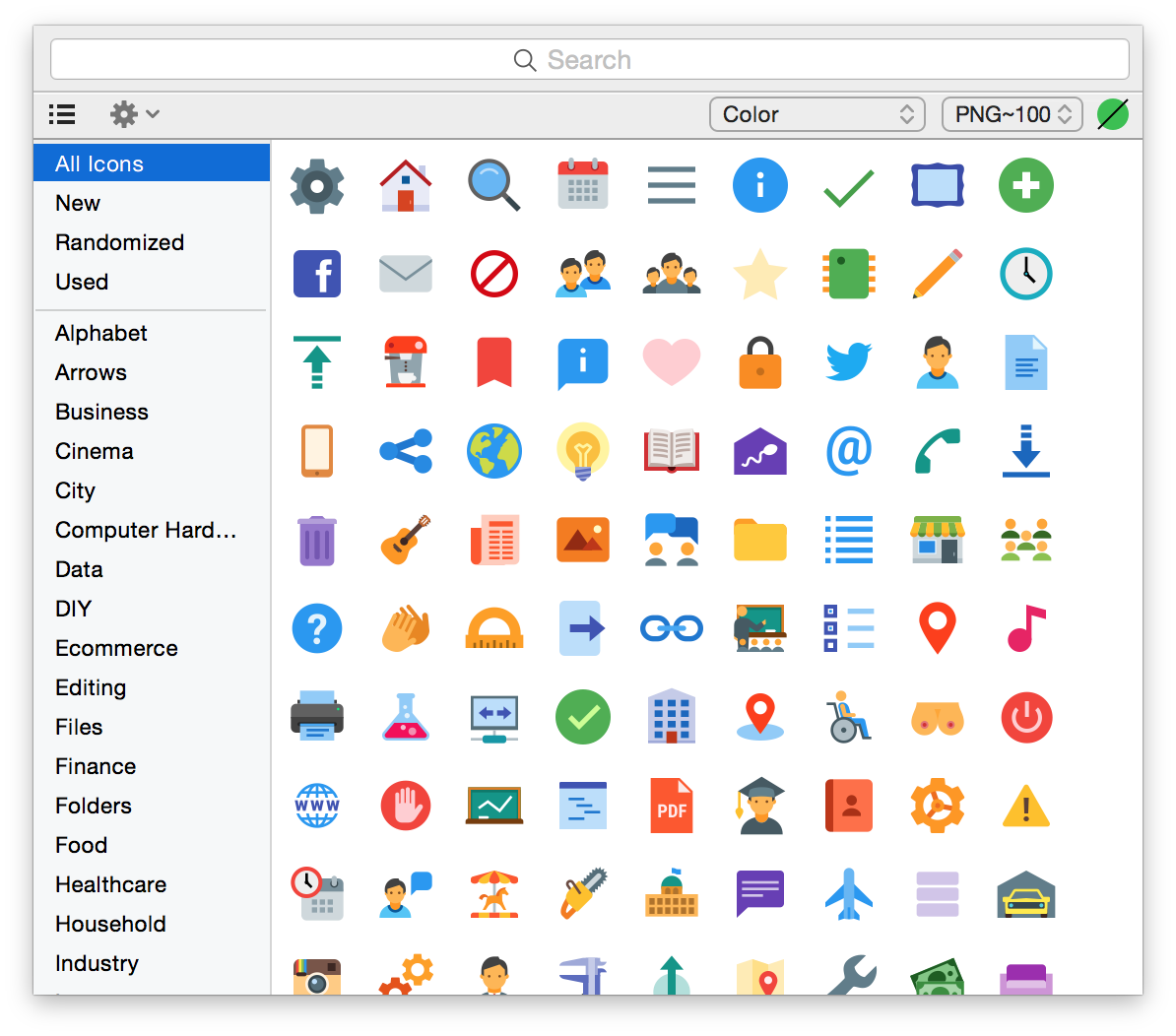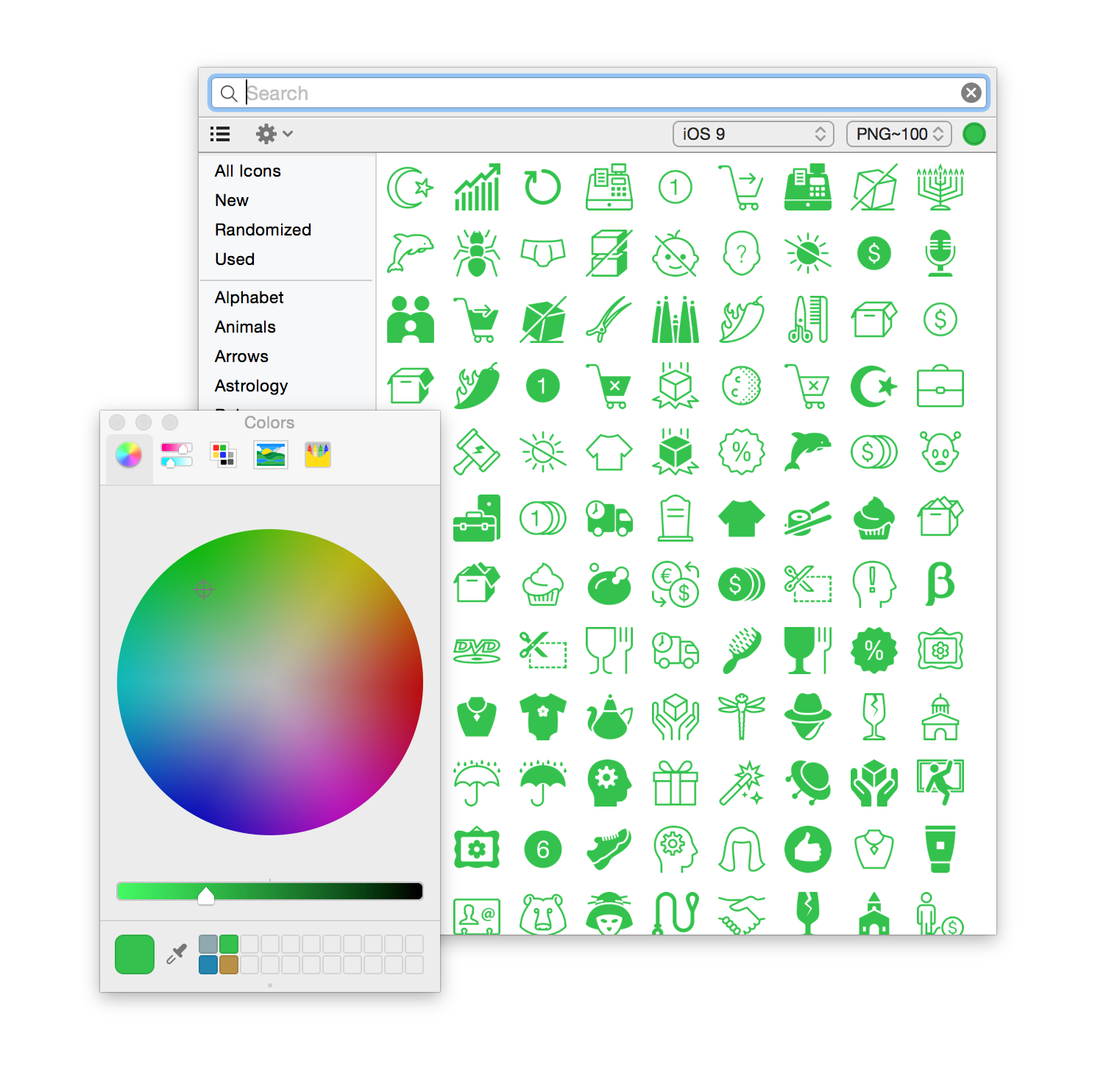 The app is called Icons8 App. Let's look into what it has to offer:
What is Icons8 App?
In short, it's a small piece of software that resides in your menu bar (or task bar) and gives you direct access to more than 14,000 built-in icons.
Some of the more important details:
The icons are stored offline (no need to download them on the fly).
You can adjust them right inside the app itself. This includes recoloring, resizing, converting to whatever format.
You can get your icons in .PNG, .SVG, .PDF, and .EPS.
Drag and drop any icon straight from the app to other tools like, Photoshop, Visual Studio, Sketch, Xcode, and etc. Heck, even dragging and dropping straight to a WordPress post works flawlessly.
There's fast search and categorization. The built-in search engine seems to be very well thought through, with all the right tags assigned to every icon.

For instance, searching for "ok" will give you a checkmark icon even though the file name doesn't have "ok" anywhere in it. On top of that, if you've found an icon that's only somewhat in tune with what you need, you can search for similar icons (right click > Find similar).

There are different icon packs (or icon styles) available.

For instance, you can view colorized icons only, iOS-styled ones, Android-styled, and so on. There's even a nice set built with Windows 10 in mind.
I have to admit, I was a bit skeptical at first. After all, searching for icons through an app shouldn't be all that different from doing so online.
But Icons8 App really makes everything much more straightforward. The main value of the app is that it lets you do everything in one place (adjust, colorize, resize, then drag-and-drop), instead of having to use third-party apps, which would effectively prolong the whole process.
In the end, I'm impressed, so the app stays installed on my computer. At least for the time being.
But there's a catch.
The icons that Icons8 delivers are distributed under the freemium model. What this means is that you can only export PNGs up to 64x64px (and then use them in exchange for a link). To unlock all formats and sizes, you're going to need a premium license, which is $199.
BUT
That's where the giveaway comes into play
Since Icons8 is in a promotional mood right now, they've offered us a cool giveaway.
Particularly:
You can get a one-year subscription to Icons8's "Vector Man" plan, which gives you access to:
PNG icon files in all sizes.
All vector formats and sizes (.SVG, .EPS, .PDF, .AI, .PSD).
No requirement to link to Icons8 when using the icons.
6,000-8,000 new icons added every year.
There are only 3 licenses available.
See below for the rules and info on how to get on board:
Touchdown!
The giveaway has ended and this are the lucky winners:
Joao Mateus Scarpa
Vladimir Gorodji
Stéphanie Mercier
All winners will be contacted via email within 24 hours regarding the prize.