Being a simple but quite effective micro blogging platform, the Tumblr themes is the best option for those who doesn't want to deal with sophisticated frameworks, complicated admin panels and a whole bunch of various dispensable instruments for regular sharing your ideas. You can effortlessly run a blog, exhibit your artworks via gallery, create a minimalist presentation site to shed a light upon your product or establish open communication between you and your customers.
All the more so, the customization process with a help of different Tumblr themes has never been easier. All you have to do is to copy a small piece of code and insert it into the special field that is responsible for your blog appearance. And voila, you will get your own blog with a slight personal touch.
In order to give you a boost for starting your journey in a world of Tumblr blogging we have compiled a list of professional and easy-to-use free Tumblr themes.
Free Themes for Tumblr Blog Page
AppBlog Tumblr Theme by Amit Jakhu is a clean and neat developer-oriented theme that is aimed to give coders essential instruments. The template is based on a really simple layout that unobtrusively provides users with the latest information and updates about a product.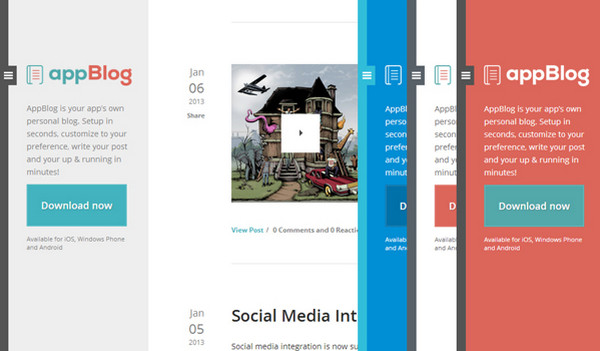 Yuki by Cory Gibbons. The theme is based on a responsive grid layout that allows to properly showcase various selected artworks in any popular devices in a well-organized manner. It has an undistinguished, solid white background that doesn't distract user's eye from the visual data.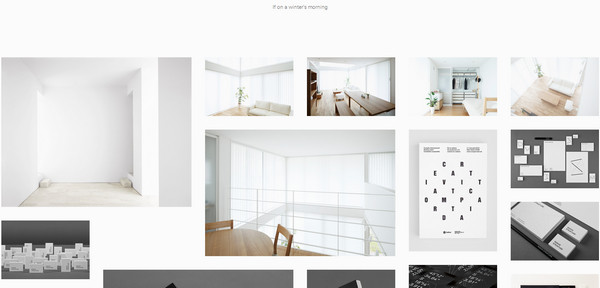 Tidy Tumblr Theme by Tarah S  is an elegant theme that screams minimalism on all fronts and has all the advantages of any responsive template. It perfectly demonstrates posts via one-column layout, skillfully engaging users.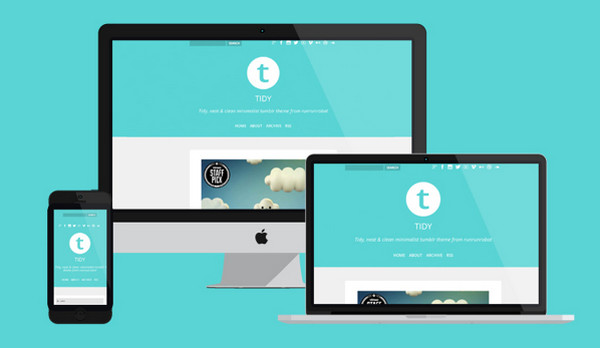 Tumblr Theme Coast by Jen Yuan. The theme has 4 different well-structured layouts that, by and large, are designed to satisfy needs of various photographers or those who adore sharing and posting a bunch of spectacular images.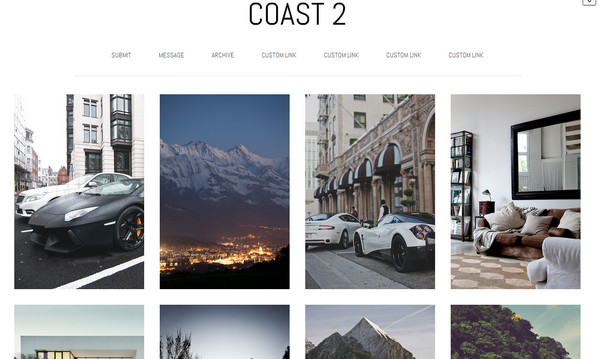 Tumblr Theme Tron by Jen Yuan is a sleek and dynamic template that includes infinite scrolling for better user experience. It has a distinctive and comprehensive left sidebar that holds all the navigation, tagline and logotype.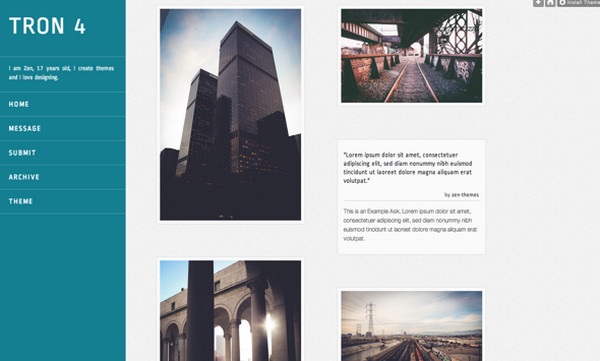 Live 2.0 Theme is aimed to give the images a more dominant position. The front page comprises numerous slots for photos that are tightly packed together, ably representing a kind of gallery.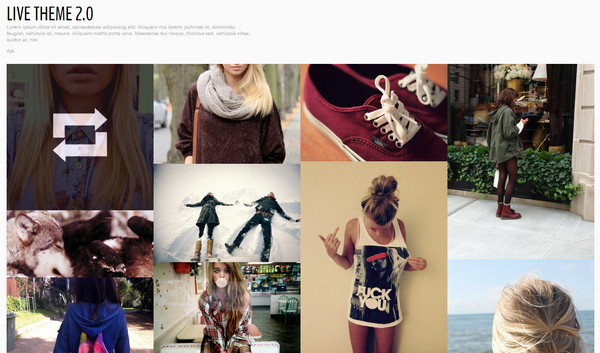 Sidebar Theme by themestatic. The theme has a stylish heavily-blurred background that gives the template a polished and subtly appearance. It has a helpful expandable sidebar, and leverages only single column to display data.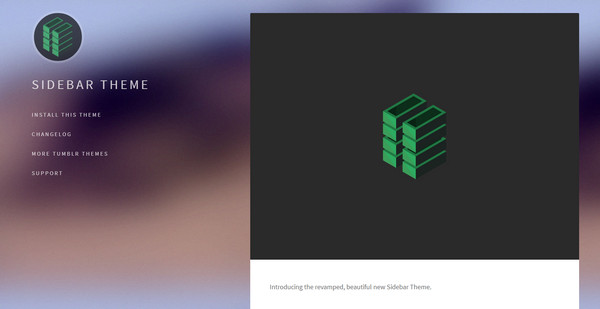 Urban 4. The theme wisely allows you to set your own background, adjust the colors, choose between 2, 3 or 4 columns layout, switch between left or right sidebar, and of course specify your social media accounts such as Twitter and Facebook feeds.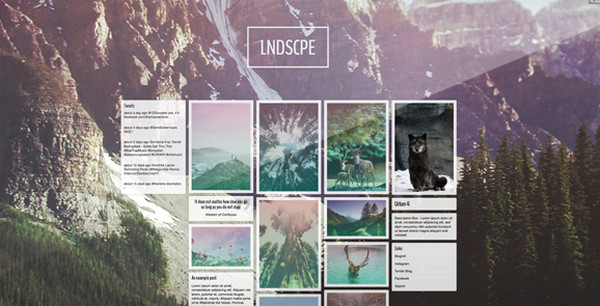 The Classical Theme uses a traditional 3-column layout that effectively covers both navigation panel and posts.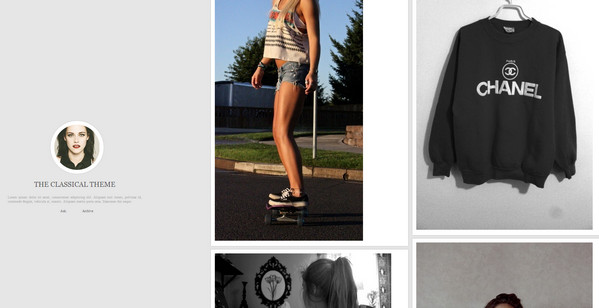 Tumblr Theme GRDNT by Jen Yuan has a plenty of valuable features that help to customize your blog. It includes a tiny basic sidebar with menu that leaves plenty of room for displaying the rest content.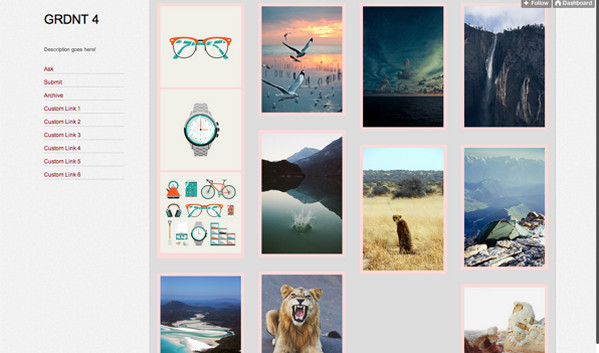 Oka Tumblr Theme by ajoen offers the users a classic 2-column layout without overwhelming them with a mass of data. The template makes the content easier to scan.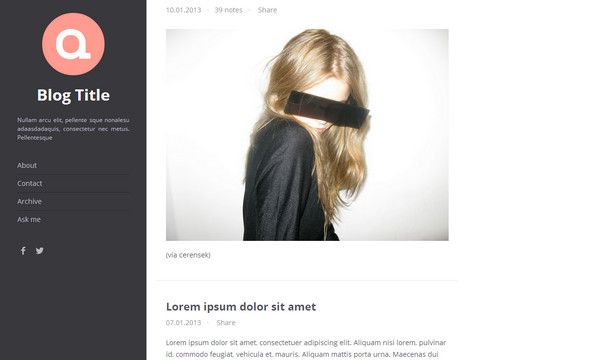 Phantom Theme by Alex Ray lets you set our own blog by customizing almost every aspect of it. The 4-column layout is a perfect choice for quickly familiarizing your users with a numerous selected artworks.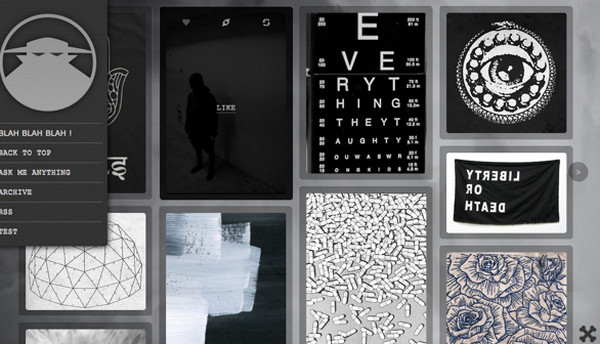 Theme °23 has a clean and minimal look. The light grey color scheme fits well with the pure light background.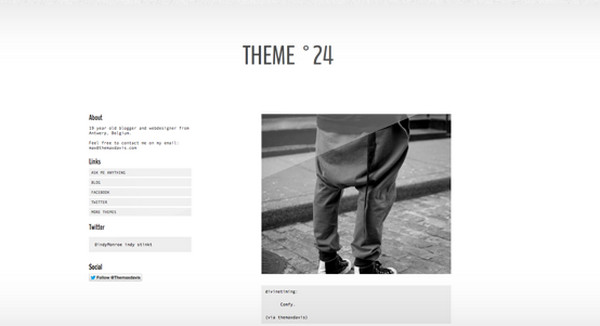 Monowidth by themestatic. The theme is intended to strongly highlight recent posts. The main page is divided into 2 wide columns that efficiently cope both with a visual and textual data.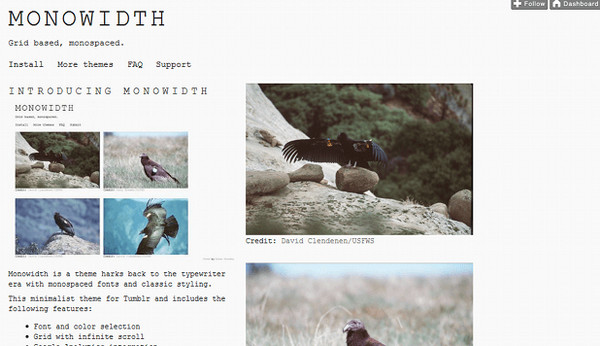 Single A by storyware. The designer goes for a more traditional and complex style with its theme. The template hugely resembles a conventional WordPress blog that manages to effectively supply users with a lot of data.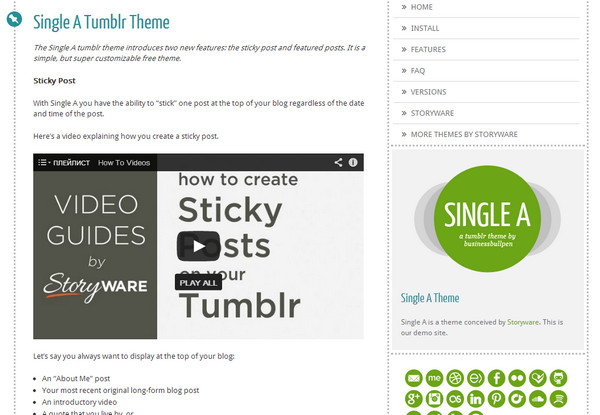 Reflection
To enhance your blogging experience we have showcased free flexible Tumblr themes based on properly-structured layouts that, as a rule, include 2, 3 or 4 separate columns. Every theme comprises standard tools for customization, giving an opportunity to maintain a bit of unique, original and special feelings, whereas an infinity scrolling – inherent to almost every template – keeps the theme alive and improves on readability.