The internet has piles of awe-inspiring website design portfolios that enable you to stand out in this competitive and tough marketplace. It is vital to create an online portfolio as impressive and attractive as you can. It can be seen in different shapes and sizes, whether you are a graphic designer, illustrator or web savvy developer.
It is not only the process that blows away your potential customers or clients, it is the way to present yourself and attract a number of visitors. It is important to have a touch of creativity, originality as well as innovative thinking to engage visitors and clients for a long way. The plenty of online tools to help you build a portfolio without hassle, coding knowledge and charges.
The bunch of these amazing examples is available to see for all either individual designer or designer agencies, we hope that it will help you angle your design in a right way.
Check it out these 10 dignifying examples of online portfolio design.
Robby Leonardi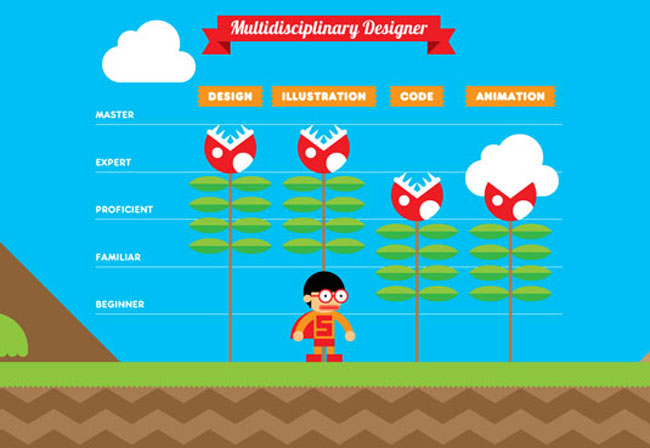 This website incredibly funny and has an interactive portfolio design for site. It is a combination of graphics, illustration in a creative way, but completely funny and crafted design that can attract only animated site designers and kids.
HTML Panda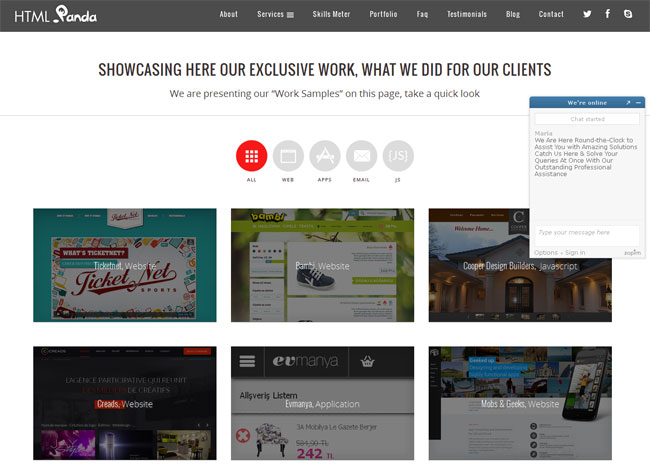 The attractive-looking portfolio with easy and clean-cut navigation. As page loads, firstly a motivational image comes and I think it is an image of Panda, who is ready to move onward and beat their competitors. Slider effects with navigation & logos of technology as well as application have used for developing website.
Stereo Creative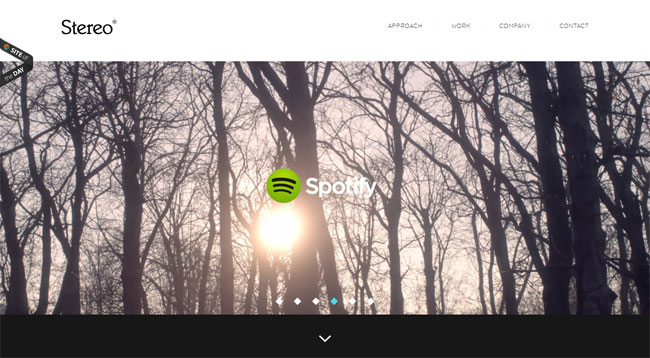 Creative, innovative and engaging solutions provider website, Stereo Creative uses its own portfolio with simple and clean slider photos in order to showcase different aspects of innovation. The first part of page only uses slider images. Layout of website is cool with inspirational graphics.
CSSChopper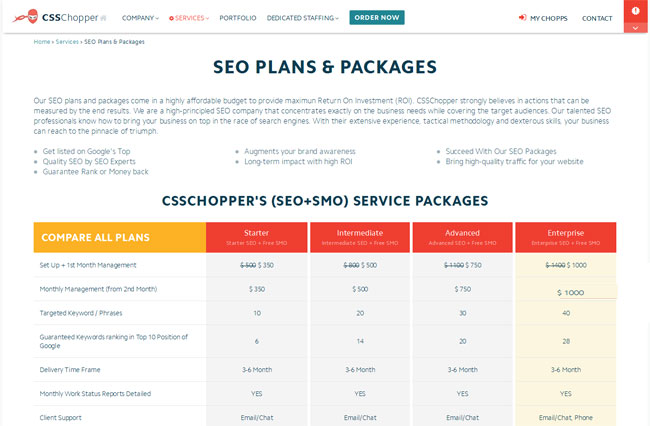 CSSChopper has created a simple, yet striking portfolio for its own website. It beautifully explains that "our potential customers and leads are here with energy & accountability. Our flexible, adaptive and responsive web designing approach has met the huge number of individuals and web designing organizations' needs and requirements through their project." The slider effect is amazingly linked with services or products logos at the right-hand side of the first part of page. Really appreciative and inspirational design portfolio.
Björn Meier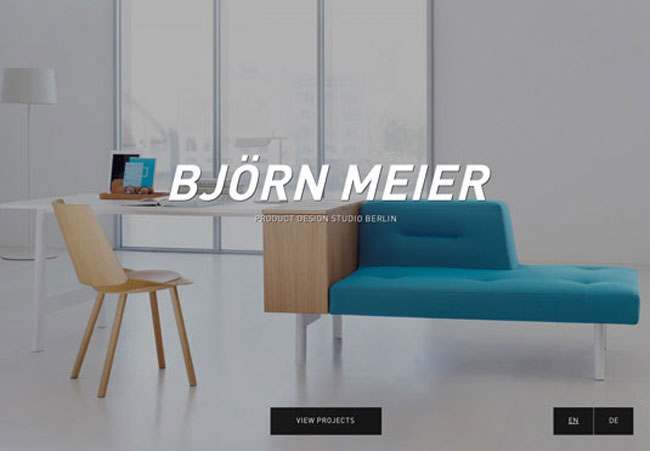 Easy to navigate slider portfolio from Björn Meier is a feast for visitor's eyes. The clean and neat images are used with navigation. Very good approach to make a great portfolio design and intend more customers.
Hayk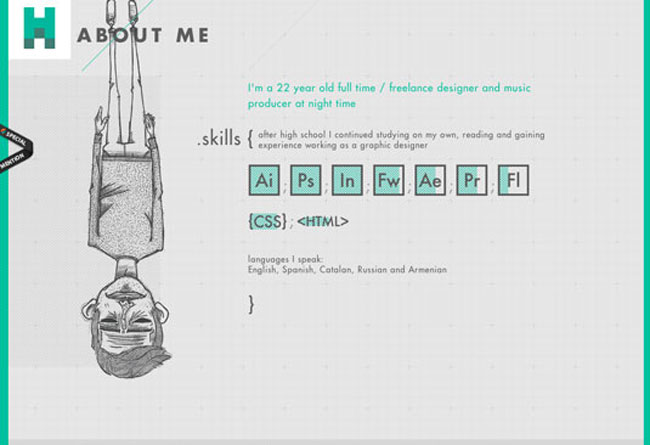 Hyak is a freelance web designer, who has gained experience as a graphic designer. He cleverly crafted portfolio for this website that has lovely color scheme and an ace scrolling experience. The creativity is reflected, where the crafted image of a person stands in the opposite side means head is at the bottom side and foot at upper side. Unique design.
No-Refresh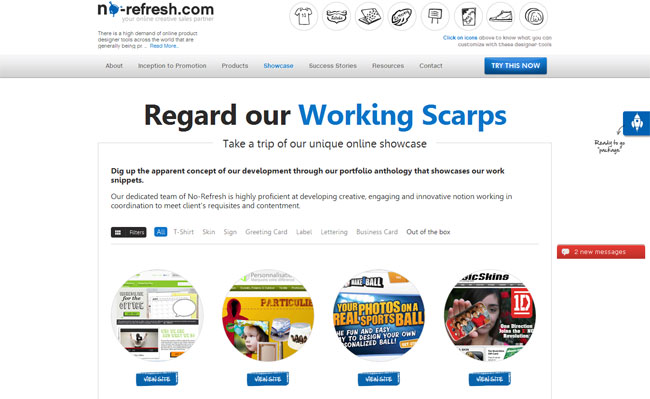 The example of simplistic portfolio with slider effects, yet interesting with navigation and hover effect. Small handmade images are used that show the services. The layout and graphics of this website is managed very well. A proper space is given to everything, including image, content, buttons, tools, etc. This site has worked with number of branded clients.  
Fieldwork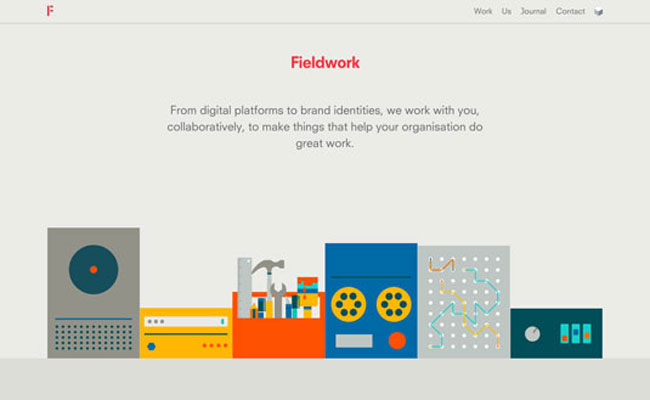 Fieldwork website focuses on team of makers, who are expert in crafting and engaged with experience for web, brand and digital. This site has worked with a number of brands and provided attractive looking portfolio with easy navigation. This site was founded in 2012 by Andy Gott and Loz Ives.
Jeremy Sallee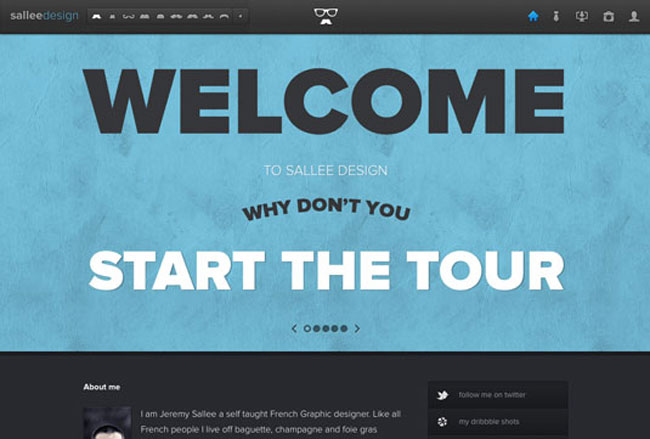 A French graphic designer, Jeremy Sallee has used wonderful icons and a popular portfolio layout with few precision tweaks in order to stand out from the crowd in the creative industry. This site inspires you to use very cute & mini icons with navigation in a visionary manner.
Better Graph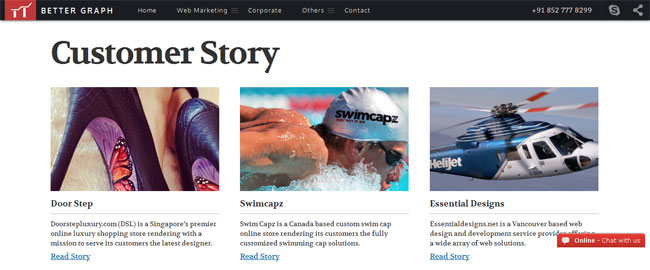 The stunning approach is used for this website with such an impressive slider effect, navigation and hover effect for portfolio. Portfolio is simple, but interesting and flexible to meet individual's needs accordingly.