WordPress is one of the most important tools every blogger should master. Even if you host your blog at Blogger, HubPages, Tumblr or whatever else you're using, I bet there is a bunch of limitations that drive you crazy, like: you can't edit HTML, you can't earn money from your blog, you can't track analytics, even if you can, this tool would be quite retarded (as in wordpress.org for example.)
If you've just decided to move your masterpiece to WordPress there are some things you need to do right away. After you've customized to look of your blog time to give it a speed of light, in a metaphorical sense of course. You can do it with a help of some plugins. So let's have a look at a list of actions aimed to optimize your blog's speed, as well as a list of must-have plugins.
Speed up Your WordPress Website with Plugins
CDN
jsDelivr

Benefits:
Speeds up your website
Offloads the server from extra requests
WP Booster CDN

Features:
CSS, JS, Image files deliver from CDN in US, EU, Asia.
Set Cache Control Automatically.
The fastest CDN plugin.
Image Optimization
WP Smush.it

Features:
Cuts meta data from JPEGs;
Optimizes JPEG compression;
Converts GIFs to indexed PNGs;
Cuts non-used colours from indexed images.
Homepage Optimization
 No full post, just excerpts. When you cut amount of text and other content your home page will load much faster.
 Showing lots of posts is also not a good option. Reduce number of articles to 5-7.
 Delete sharing widgets from the home page. If someone want to share your post he will do it, no matter where those buttons are.
 Delete inactive plugins and widgets, they also increase load speed of your blog.
Optimize Database
Optimize Database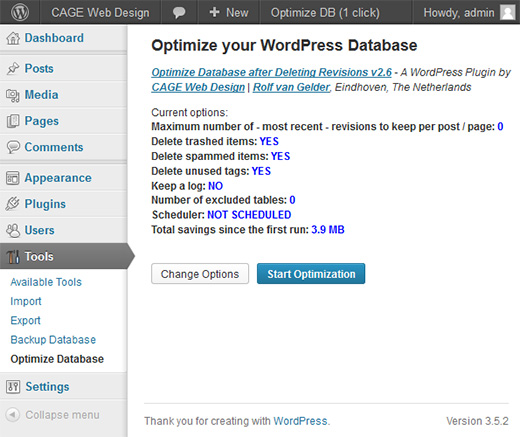 Features:
Deletes multiple revisions of posts and pages;
Deletes trashed posts, pages and comments (optional);
Deletes spammed comments (optional);
Deletes unused tags (optional).
Add Lazy Load

Probably you know how such plugins works, they load images as you scroll the page. Simple as a pie. BJ load works both with images and frames.
Use CloudFlare along with the W3 Total Cache plugin.

Features:
Compatible with shared hosting, virtual private / dedicated servers and dedicated servers / clusters;
Minification of posts and pages and feeds;
Import post attachments directly into the Media Library (and CDN);
and much more.
This is a great combination that improves not only speed, but also security of your WordPress-based blog.
That's it guys, if have something to add to this list, you can add some links in the comments below.