Online appointments are a popular feature to have on a small business website this day and age.
This sort of functionality can be incredibly helpful for any business that works with customers one on one. Online bookings are usually more reliable, easier to manage, and more versatile than your classic pen-and-paper notebook.
More importantly, the business owner doesn't have to manage the scheduling process on their own. It's all handled by the website, on autopilot, and 24/7.
But the question remains: how to get an online appointment and booking system onto a WordPress website?
This is where a tool called Amelia comes into play. It promises to be the solution to all your online appointment needs, wrapped in an easy-to-use interface.
Here's our Amelia review:
What is Amelia?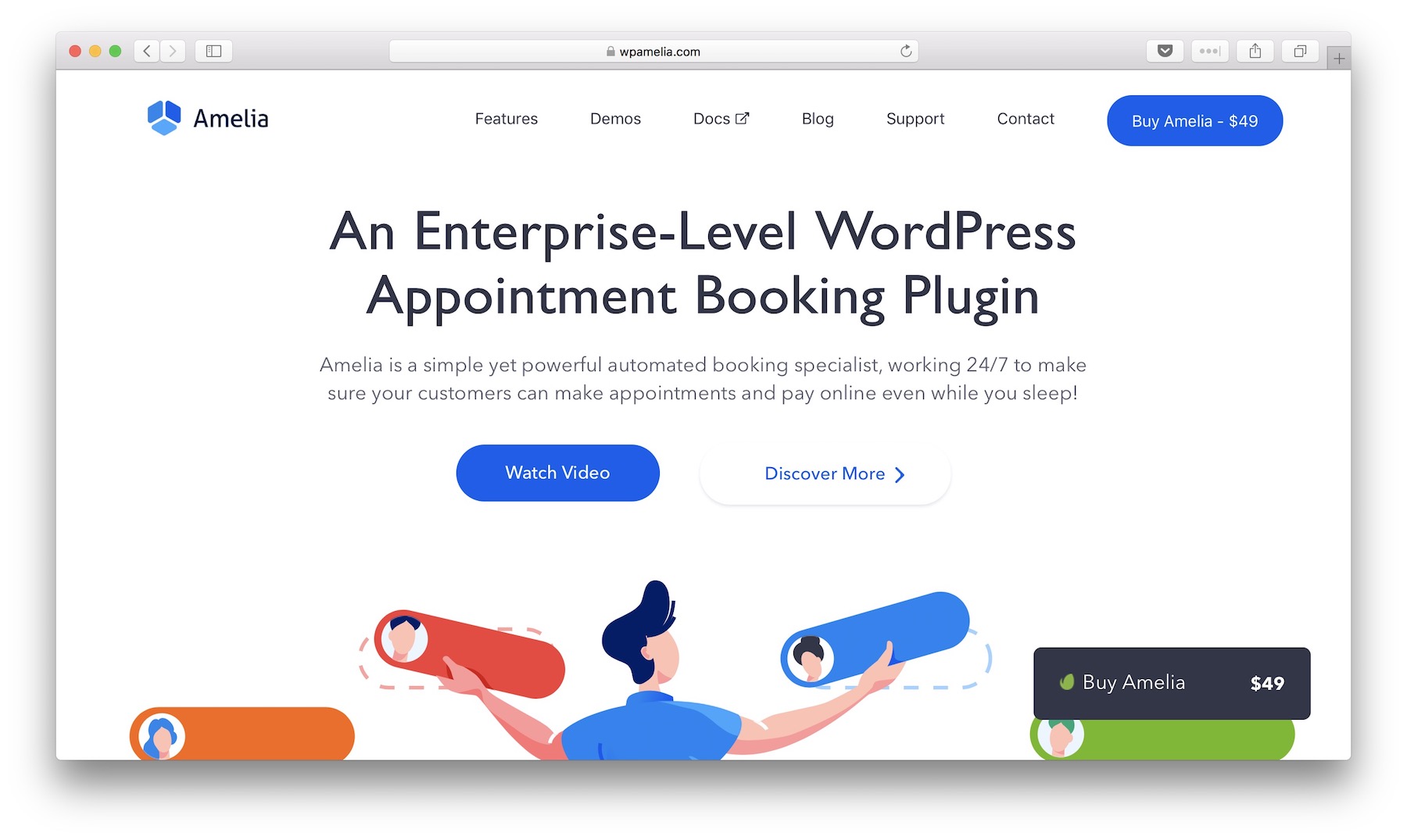 Yes, you've guessed it! Amelia is a tool for managing online appointments/bookings on a WordPress website. It is meant for any business that offers services provided to customers within given time frames.
Under the hood, Amelia is a WordPress plugin. This means easy to install and an overall pain-free integration with an already existing website.
Here's the official video:
The features inside Amelia
First off, Amelia lets you look at your business from a couple of angles and organize your work inside a couple of sections:
Services – add any number of services
Employees – have any number of employees providing the services
Appointments – view all booked appointments for every employee
Calendar – calendar view of the appointments
Locations – in case you offer services in more than one place
Customers – build and manage a database of customers
Finances – see full financial details of the payments
Each of these sections is available via the plugin's panel in the WordPress dashboard.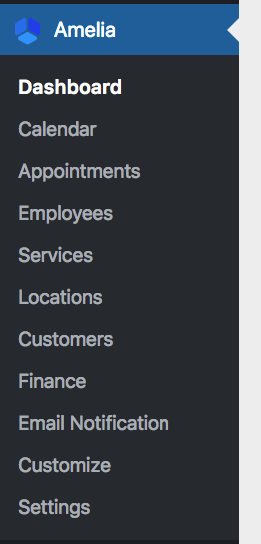 Just glancing at these sections tells us a lot about the plugin's abilities. For once, it's apparent that Amelia isn't only about helping small, one-person businesses provide single services, but it's actually capable of handling any scale of operation. Multiple employees, multiple services, even multiple locations – it's nothing Amelia can't handle.
But there's more in terms of features:
Search interface for bookings. This makes it super-friendly for the customer, especially if you have a larger team offering their services as part of the booking system.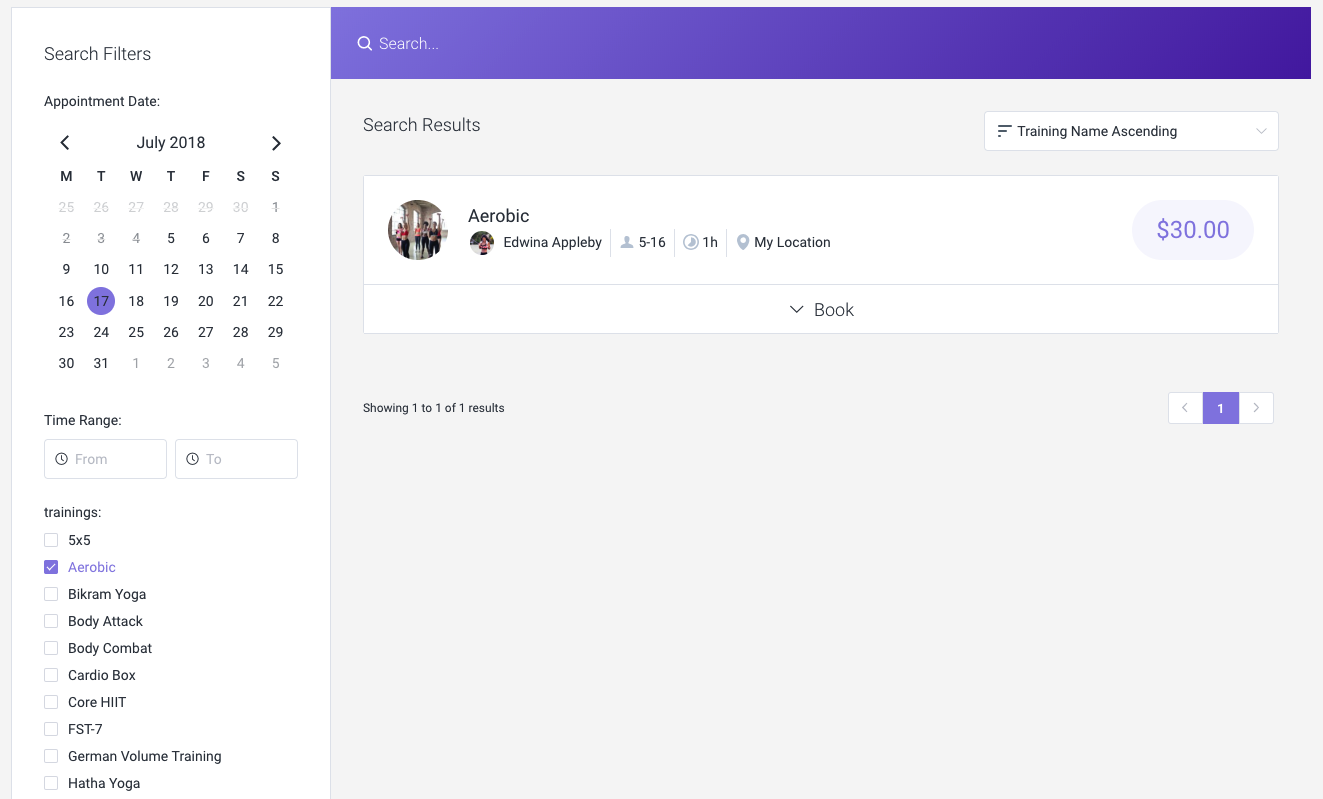 Step-by-step booking wizard. This is an alternative way of scheduling appointments where the customers go through each step of the booking individually rather than seeing it all on the same screen. First they choose the service, the employee, the date, etc.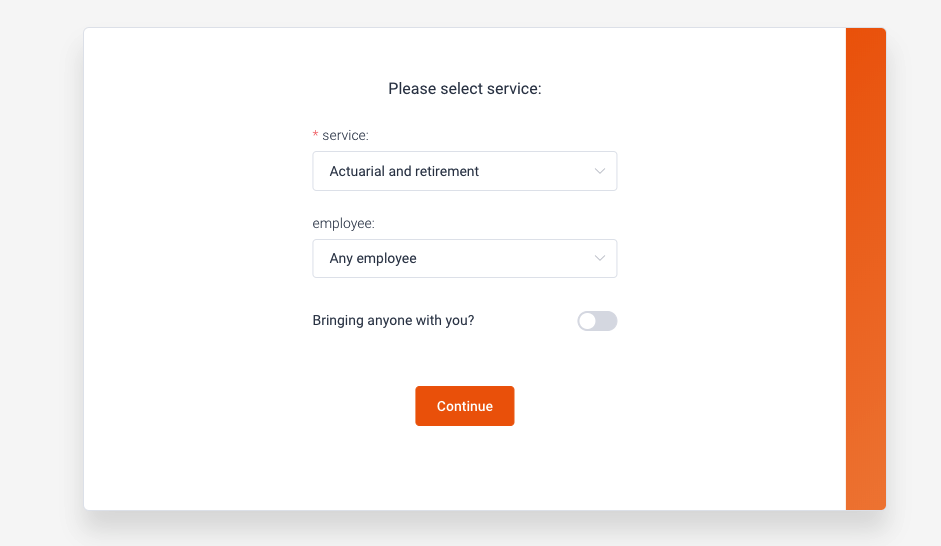 Catalog view of services. Useful for larger businesses.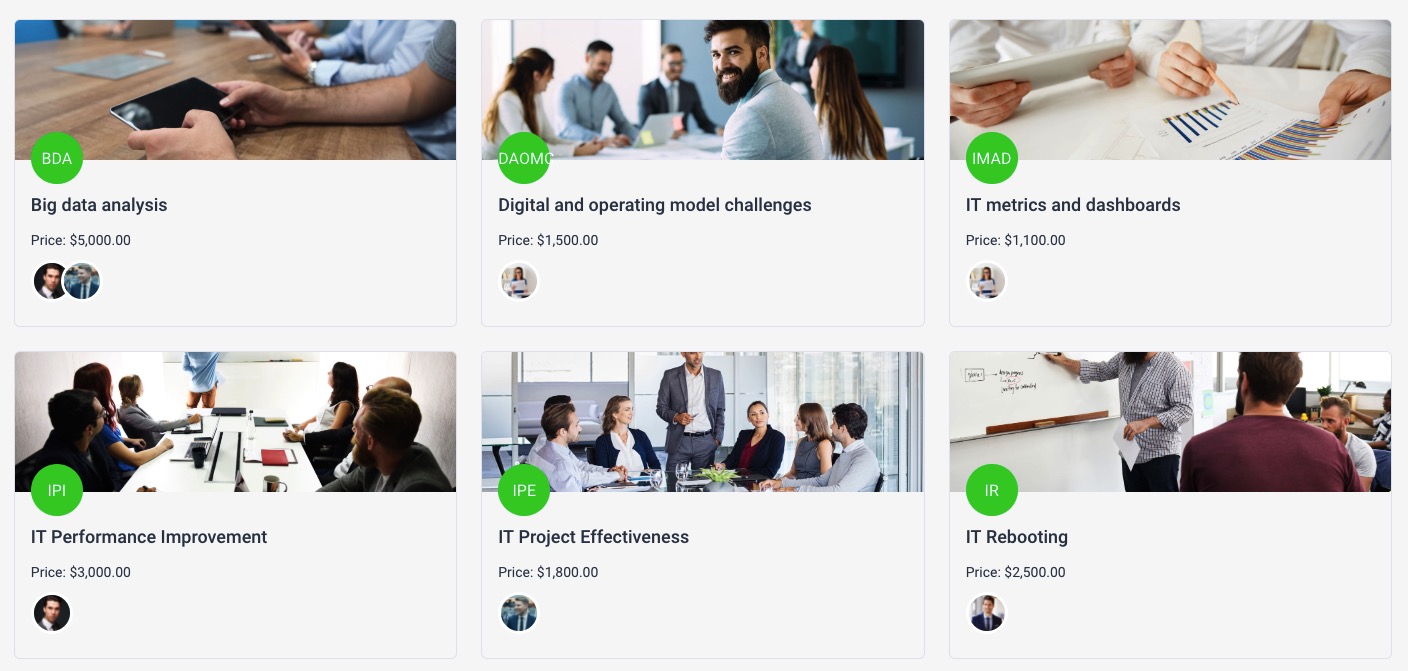 Detailed reporting. Every service business needs to have their finger on the pulse and analyze how they're performing. Amelia handles that.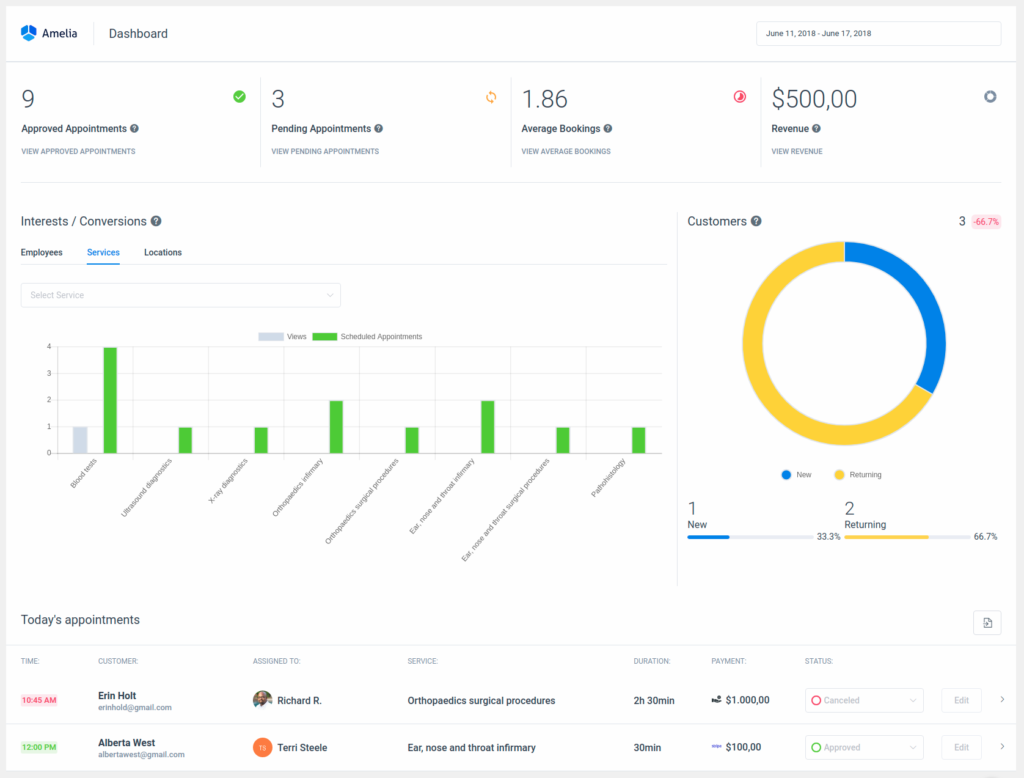 Group bookings. Not all appointments have to be individual. Amelia allows for booking groups as well, with each group having minimum and maximum capacity.
Flexible times regarding cancellations. You can set when customers can and cannot cancel appointments.
Automated notifications based on customers' actions.
Settings for global working hours, breaks and days off.
Currency settings, time and date formats, and number formats. Those seemingly-obvious settings mean a lot to international businesses.
PayPal and Stripe payments. Allowing customers to pay for their bookings right away.
Buffer time before and after service. Most service businesses need those. A great addition!
Service photo galleries.
Service extras. Configure extra services provided alongside the primary one.
Appointment booking from the back-end. Whenever a customer makes a call, you can book them yourself from the back-end.
Discount coupons.
User roles and permissions. In case you have more user accounts on the site, this feature will come in handy. It's safe to assume you don't want every user to have access to bookings.
Last but not least, the design is customizable. Meaning, you can choose colors and fonts of the front-end elements, and thus make the booking interface fit your current WordPress theme and overall branding.
How to use Amelia
Getting started with the plugin is very simple. The minimum that's required – for a small business, for example – is to add a service, an employee, and set the details of the service such as duration, availability and price.
This is all easy to do, and Amelia has an excellent quick start guide on their website.
Once you have the service added, you just need to display the booking interface somewhere on the site so that the customers can use it.
The best way to do that is to create a new page, titled "book an appointment" or something similar. Then, click on the Amelia button that's in the main toolbar. This:

This will include the [ameliabooking] shortcode.

When you publish the page, that shortcode will be converted to a live booking interface that's ready to use by customers.
Lastly, once you have a couple of appointments booked, you can see them in the WordPress dashboard, inside Amelia → Appointments.

That's it! The appointments are now fully operational.
Who should use Amelia
The best thing about this plugin, in my opinion, is that it can handle any scale of operation. Meaning, no matter if we're dealing with a one-person business offering just a single service, or a multi-branch big business with tens of employees, different services, different locations and hundreds of customers, Amelia can handle it.
Apart from that, the setup is straightforward to do, and it can potentially save you hours later on – since you won't have to deal with all the scheduling on your own.
Amelia really seems like an excellent tool for law consultants, spa salons, gyms and fitness trainers, repair centers, doctors and clinics, beauty salons, business consultants, and anyone else doing similar types of appointment-based work.
Amelia costs $49. This is an all-included package featuring everything described above, plus six months of customer support and all future updates. Additionally, there's a 15-day money back guarantee, no questions asked, so there's really no risk involved in trying this plugin out.
For more information, documentation and tutorials, you can visit the official website of the plugin at wpamelia.com.
What do you think of the possibility to handle appointment bookings straight from a business' WordPress website? Does it sound like something that service businesses should be interested in?