Every designer likes a shortcut…
Let's just face it; why would you spend hours working on every single pixel of your design, when you can just take advantage of a quality UI kit?
Those things deliver all sorts of common interface elements, and come in a variety of vector formats.
However. They are also only as useful as they are high-quality…
That's where the UI kit we have for you today comes into play. We're looking into the Metro Vibes UI kit, checking what it has to offer, and whether getting it can make your design work more straightforward.
What's inside?
The Metro Vibes UI kit comes from the guys over at PixelKit – a website providing premium UI kits and design resources. In their library, there are thousands of different GUI elements, all suitable for multiple purposes. It's quite a lively library, actually, as new kits are added every month.
The kit gives you a nice set of diverse elements. Just to name a few, you get: progress bars, scroll bars, tabs, buttons, tags, check-boxes, social media icons, profile pictures, star ratings, even a pricing table and a weather widget.
Note. You are allowed to use this kit to create websites, apps, software, and even print projects (for yourself and for your clients).
Metro Vibes UI Kit Preview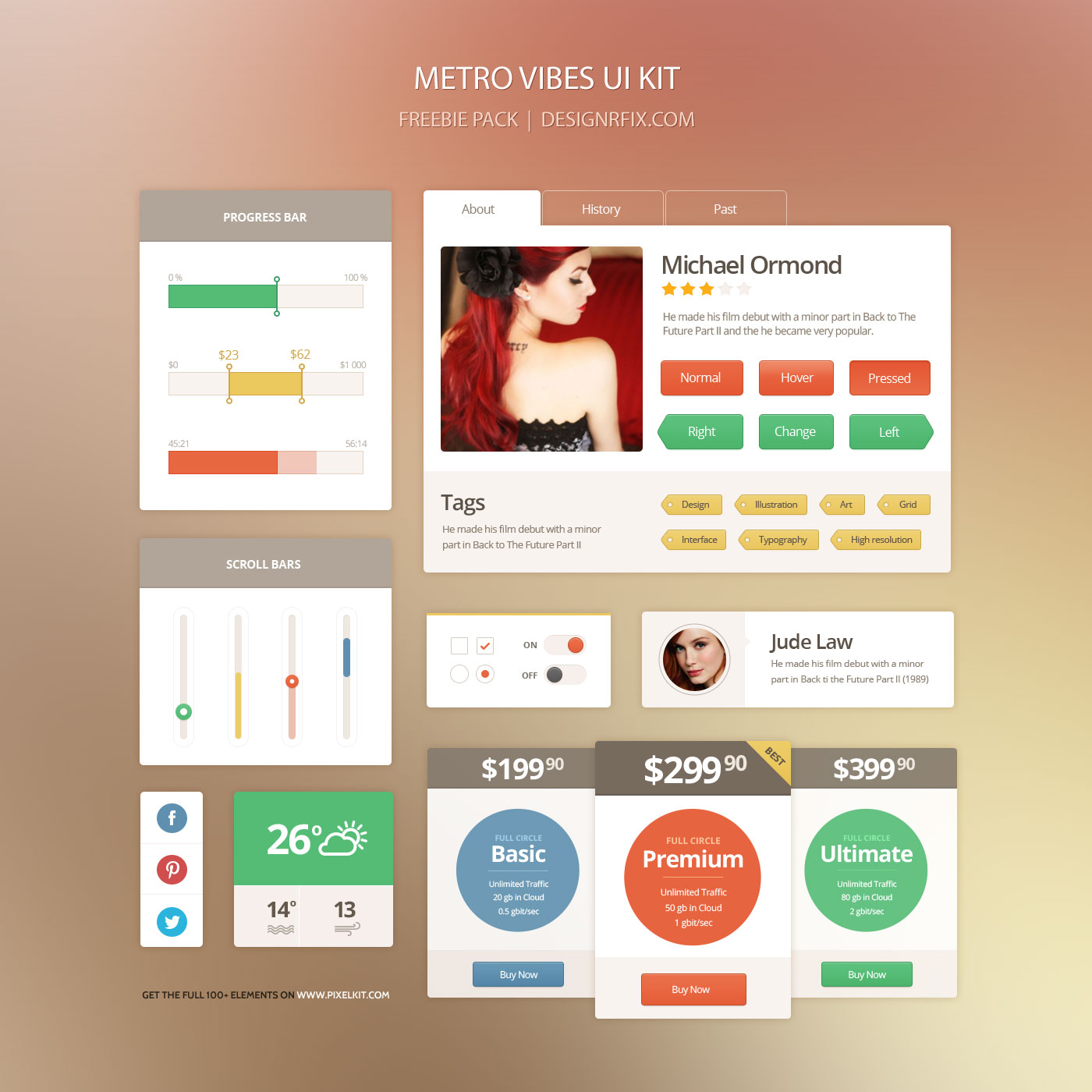 Download Here

By the way, if you're interested in getting PixelKit's entire library – that's all UI kits, all icon packs, etc. – it's available for just $39 / year. If that's not a bargain then I don't know what is.