Draft.im is a small platform run by three incredible designers: Davey, Elliot and Thom; which allows for designers who wish to be invited to Dribbble show off their best shots and for those who do in fact have invitations to invite them in. It started as a pet project, now is a relatively know website among the community; especially designers who are just starting out. Frankly, this is an ideal website because it is hard to know where to go if you want an invite – well, now you know exactly where. Here is an interview with the designers behind Draft.im to learn a little bit about this nifty little project.
Please introduce yourselves. Who are you guys? A sentence or two about each one of you would be great.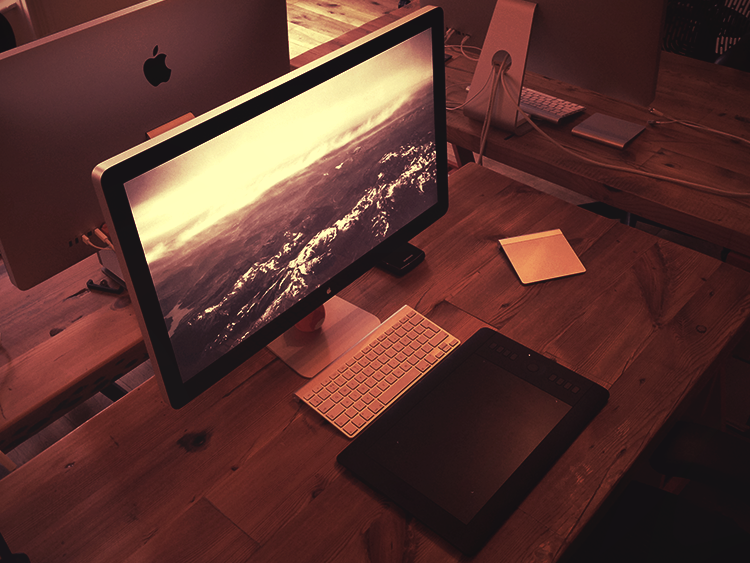 Elliot is a user interface designer at Realmac Software in Brighton and is currently working on Clear and Ember. Prior to that he developed WordPress themes in France. He's a lover of easy to use interfaces, beautiful pixels and snowboards. ( Dribbble | Twitter )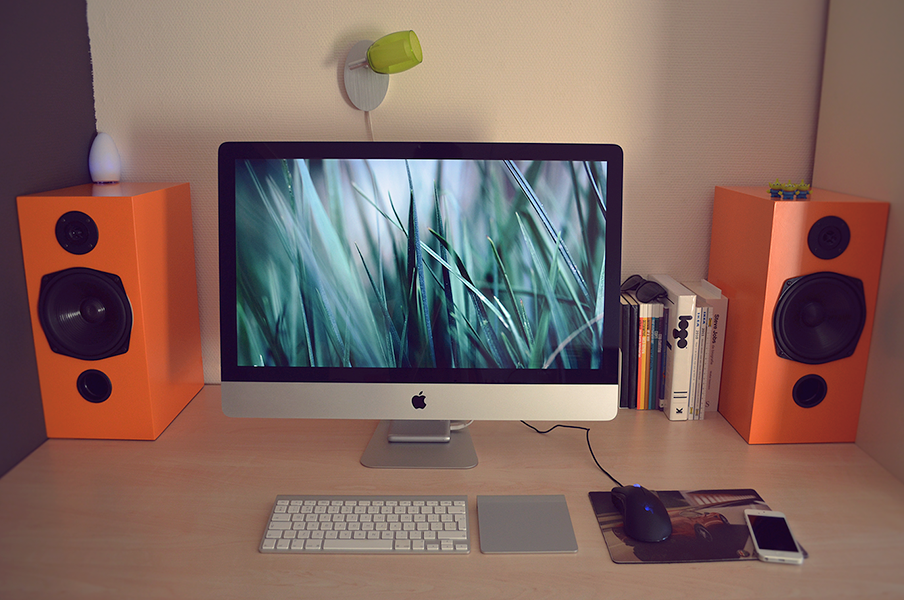 Thom is a designer from the Netherlands. He enjoys sketching, wireframing and crafting pixels, focussing primarily on websites and interfaces but occasionally dabbling in icons as well. Besides designing, he can often be found developing Tumblr themes and working on his own projects. ( Dribbble | Twitter )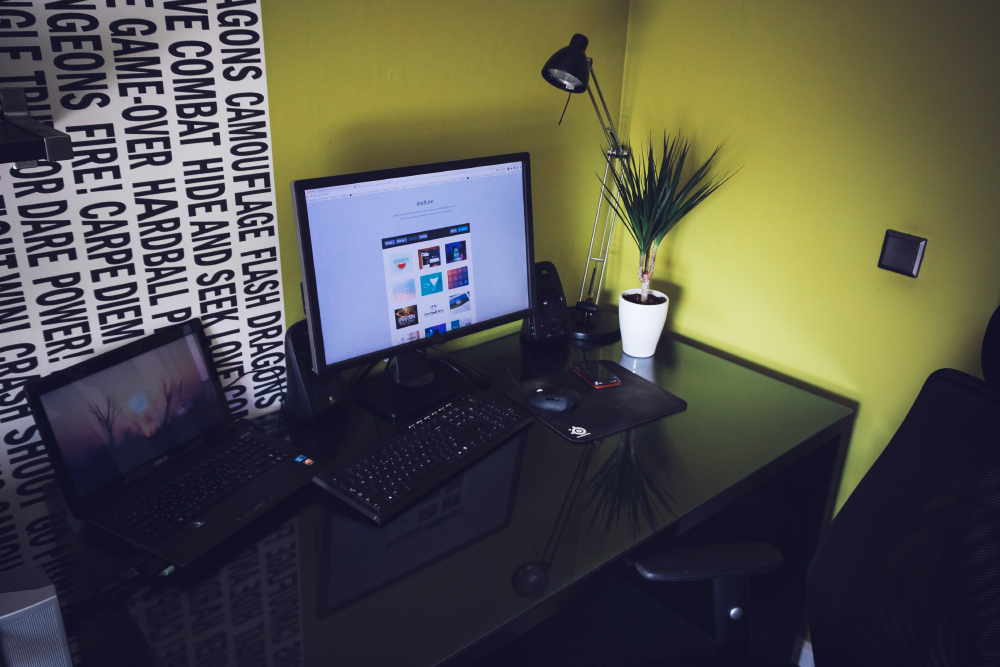 Davey is a web / UI designer and front-end developer from the Netherlands. He has a great passion for solving problems by designing user interfaces / websites that are both easy to use and visually appealing ( Dribbble | Twitter )
What sparked you to get together and create Draft.im?
About a week before launching version 1 of draft.im, we were chatting about what the easiest way to find potential talent to draft to Dribbble was. It's a fantastic community that a lot of people want to be a part of but at the time, there was no simple way to find great talent to draft. We decided to remedy that and build draft.im, a simple site that would allow people to upload a "shot" of their work, get some exposure and  maybe even an invite.
The project is over one year old now, what has changed?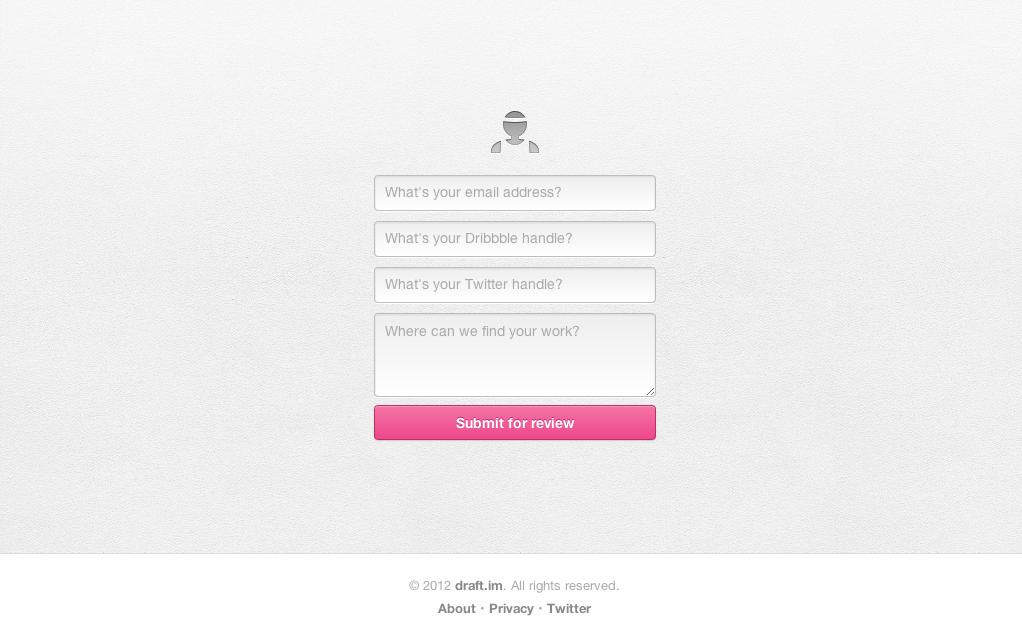 When we originally had the idea we just wanted to get it out there so we built a simple site that would email us a shot and a bit of information about each prospect that we would then tweet out (@draftim) for the world to see if their work was good.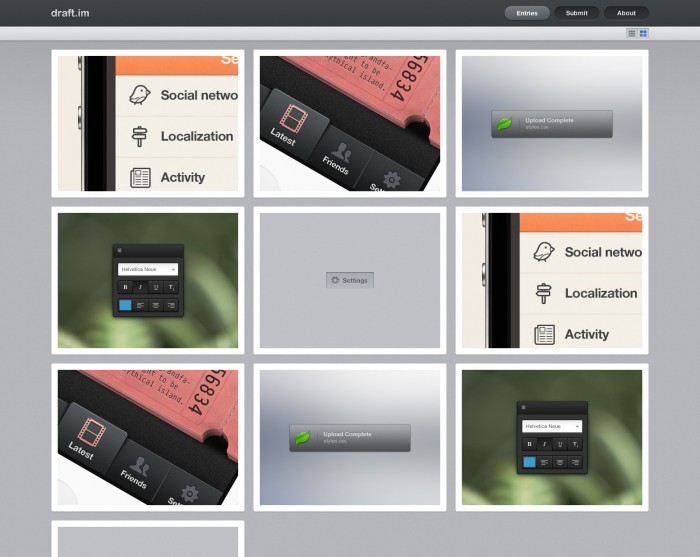 The response we got from version 1 was extremely encouraging and we soon set about building version 2 which would allow people to upload their work to the actual site.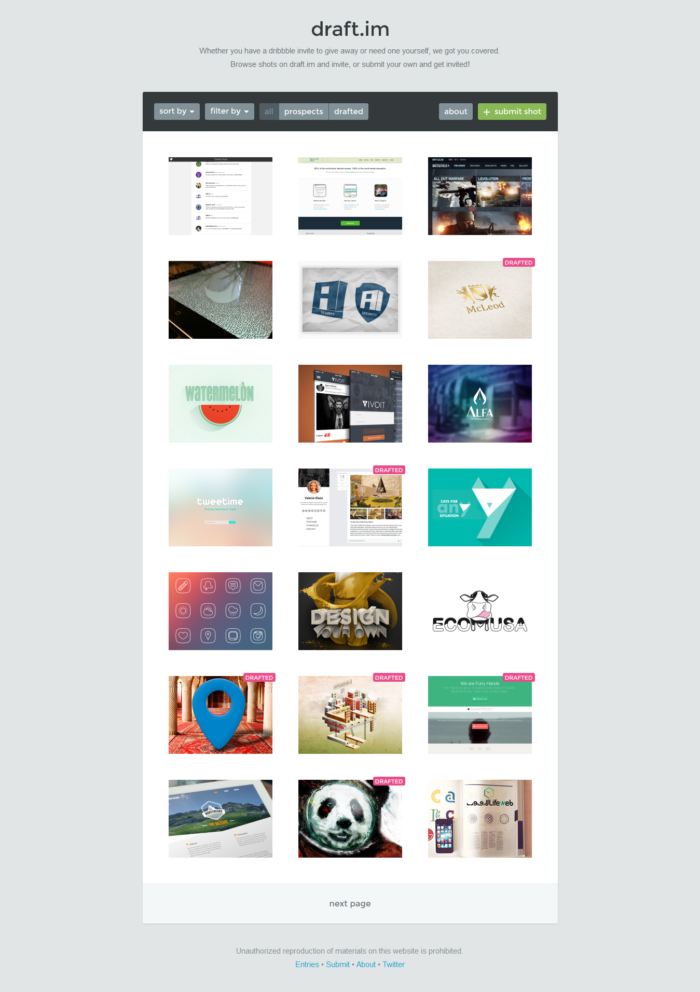 We're now on version 3 and whilst the core functionality is the same as version 2, it has been completely redesigned and rebuilt from the ground up.
Draft.im is currently on its third version, what's new?
The new site is more focused on finding the right people to draft. We figured that a site like Draft.im has no chance of getting successful if people that upload a shot don't get drafted. Because of this we implemented a couple of features that make it easier for both the prospect and the drafter.
Some of the features we've implemented:
Filter shot overview by date, likes, draft status and category
People can now like shots
Share shots via Twitter and Facebook but we also made permalink pages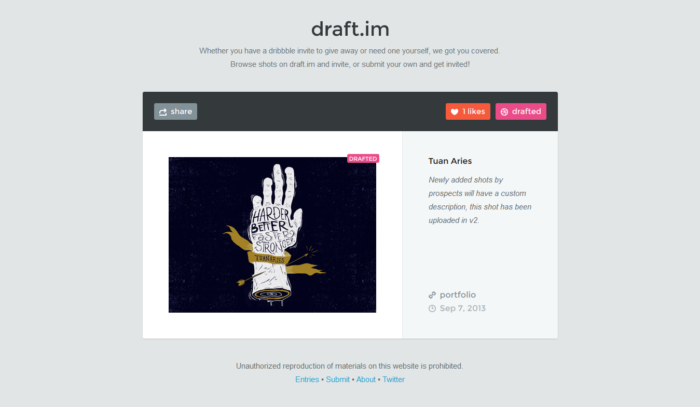 Draft.im has been moved to a WP setting, why is that?
We originally moved the site over to WordPress in version 2 because it offered us a simple way to manage submissions and quickly publish new content to the site.
What has kept you motivated to keep the project going?
I suppose in a way it's our way of saying thank you to Dribbble for providing such a great service. It's also a great feeling helping talented people get drafted.
Has the talent of the uploads to Draft.im influenced you at all?
The huge variety of work that gets uploaded certainly encourages us to break out of our comfort zones from time to time and try something new.
Are there any amazing success stories of your user that you know about?
We're not aware of any one amazing success story but Draft.im has helped quite a number of people get drafted and as that was the original purpose of the site, we'd call that a great success. To be precise over 200 people that uploaded a shot on draft.im have been drafted already. That's 1 in 5 people at the time of writing.
What has been the hardest part about running Draft.im?
Keeping up with submissions! There's supposed to be a maximum of 24 hours between a shot being uploaded and it being published. In the past, we have however been known to miss a day or two due to other commitments. It's been a relief the move to WordPress enabled us to automate the website as much as possible.
What has running Draft.im taught you so far?
That having a great team to work with is essential to any project!
Is there anyone out there who thinks you are trying to replace Dribbble?
No! We put a lot of effort into making sure that there could be no confusion on this front, from the design and wording right down to choosing the domain name..
You just released the third version – now what?
It is a site that runs on user-generated content. We will adapt and improve the site according to what the community makes of it.