A great way to build your project over a short period of time is to use high-quality professional psd mockups. Whether you are prototyping a website template or application interface you can easily and freely find all necessary pre-made components that can be simply incorporated into a project.
You don't have to spend extra time for creating something from a scratch, all you have to do is to amend the draft such as define a color scheme, set your type or add your icons in order to make the mockup look appropriate for your project. And if it is necessary, you can even reconstruct the whole GUI kit by simply using pre-defined styles.
List of brand-new free photoshop PSD mockups for websites and apps
Social UI Widget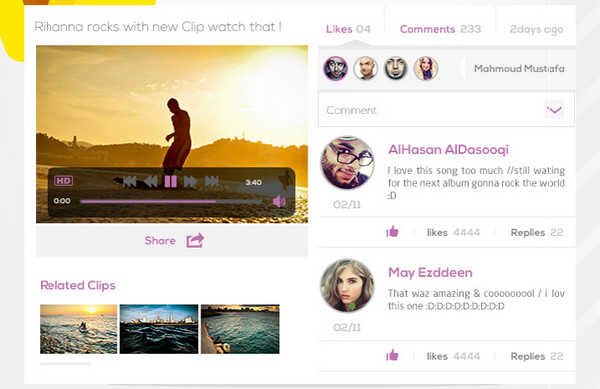 The designer provides its regular users with a whole set of widget mockups that includes social music player, time and date widget, social video player and profile widget, all of which are made in a clean elegant style.
Tabbed Content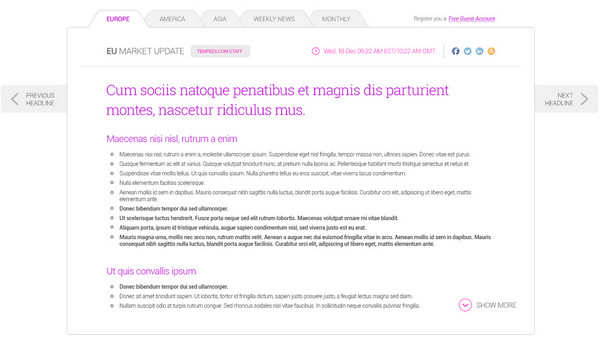 Tabbed Content is an essential component of any content-heavy website. This light tabbed widget with beautifully incorporated icons and glyphs looks absolutely amazing.
Products and Boxes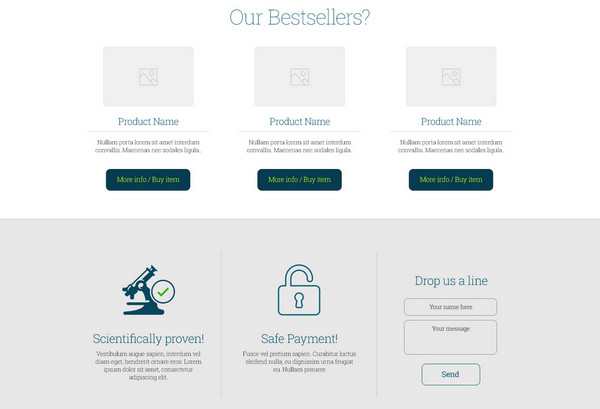 This professional mockup comprises a couple of functional blocks that are inherent to standard corporate or portfolio website. It offers an option of regular footer layout and products' box that have a clean light grey appearance.
Twitter UI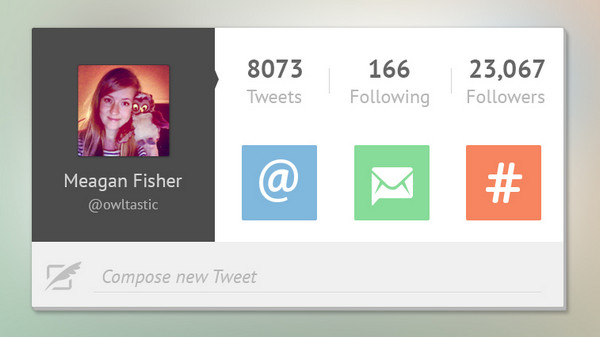 This psd mockup can be used both for websites and application interfaces. The designer ably displays all the main features intrinsic to basic twitter widget.
Analytics Dashboard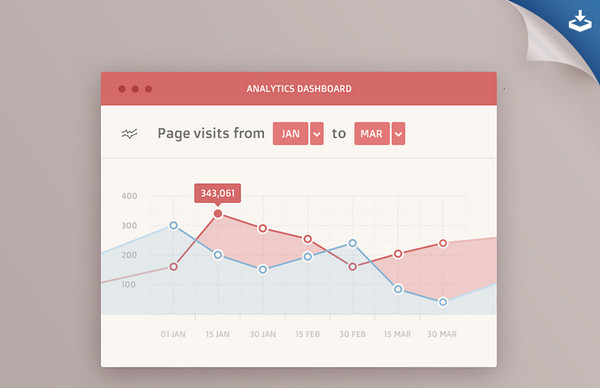 Much like the previous example, this refined and vibrant analytics widget can also effectively contribute both to website or application interfaces. The designer has chosen a really fresh and subtle color palette.
Flat Photo Comments Widget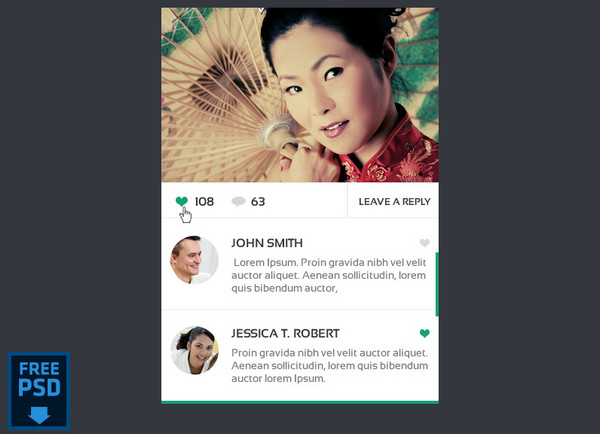 Flat Photo Comments Widget by Mamun looks elegant and exquisite. This widget will be a perfect complement to your portfolio or photography website that won't occupy much space.
Weather Widget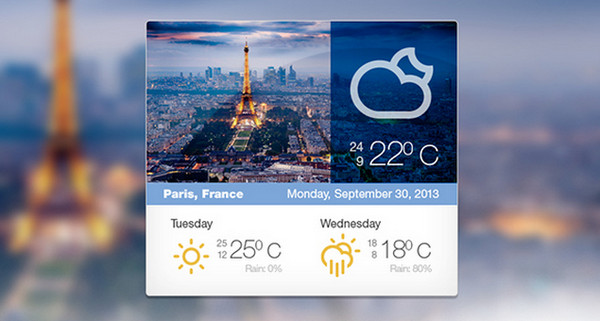 Widgets dedicated to weather forecast are really popular nowadays, and lots of designers create such mockups, so we couldn't help to include one in our list, especially when it has such a clean and absolutely polished appearance.
Pricing Tables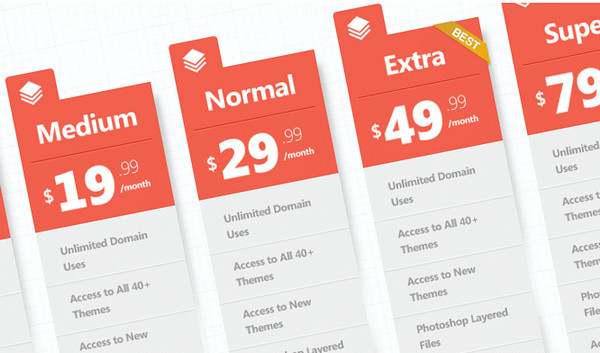 This high-quality psd mockup is able to effectively demonstrate your pricing plans. The table looks smooth and well-structured. Though it includes hosting data, you can easily replace it into required one.
Flat Long Shadow Login & Register UI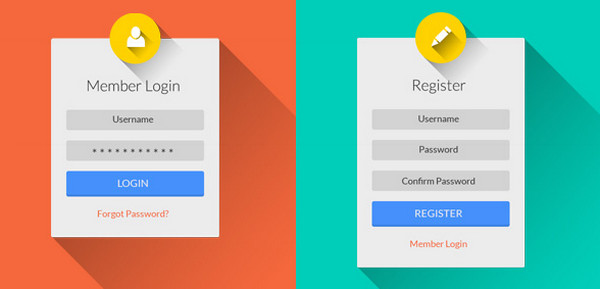 Here is a set of basic forms that are inherent to every website. The designer capably leverages flat style and trendy long shadow effect in order to make the mockup look sophisticated and up-to-date.
Grunge Contact Form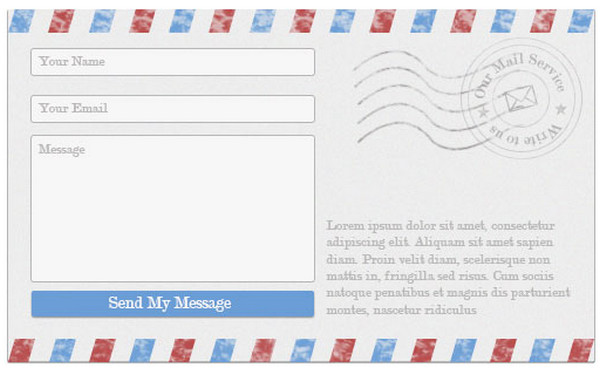 This is a regular contact form that comprises all required fields. It has a lovely vibe of a postal card with pleasant grunge touches. It will definitely serve as a complement to your contact section.
Web Form Widget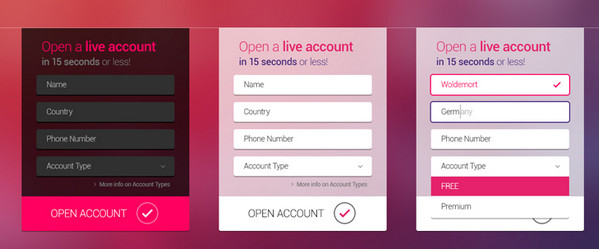 This psd mockup includes a set of web forms made in a clean elegant style, which can be useful for website or application interfaces. The designer offers 2 color options: light and dark.
Flat Vertical Navigation Menu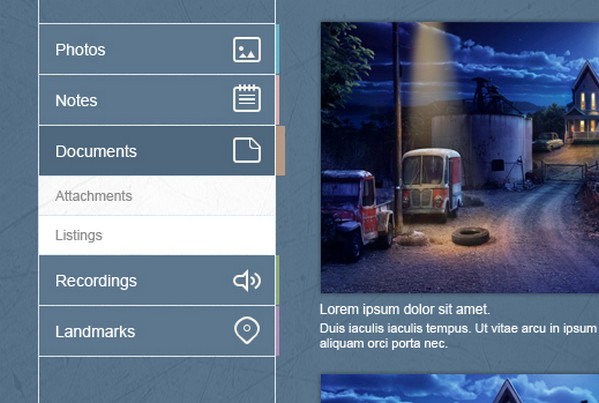 The mockup presents a modern side menu navigation that is based on a delicate contour style. The designer skillfully combines strong type and outline style icons.
Mail Widget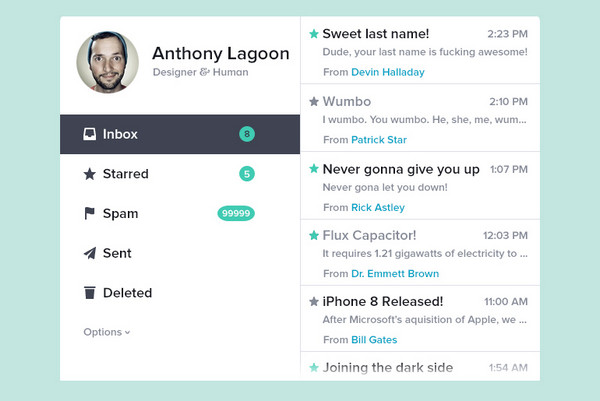 The designer offers a clean light interface for mail widget. The psd mockup has a well-structured layout and calm color scheme that gives the template a businesslike appeal.
Online Music Player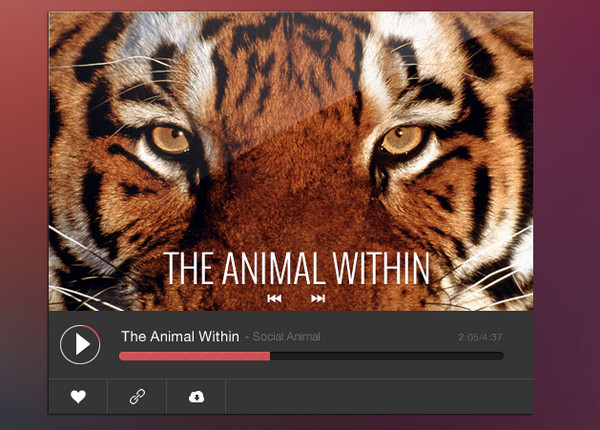 Online Music Player by Alex Banaga looks a bit enigmatic yet truly sophisticated. The dark skin is effectively complemented by white type and red components.
Round Calendar (PSD, HTML & CSS)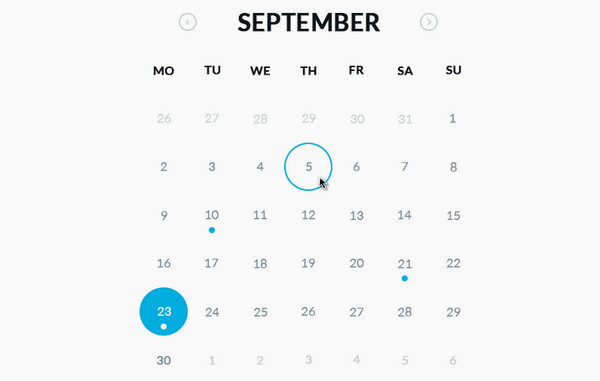 The designer provides users with not only a high-quality stylish calendar widget made in trendy iOS 7 style but also with a working HTML/CSS version.
Conclusion
We have tried to include various psd mockups which should come in handy in different projects. We have listed not only basic components such as forms or players but also several specific elements such as weather or analytics widgets that can be used in individual unidirectional projects.