If you're in need of some graphics, UI kits, icons, or other design intermediates then the web has you covered, so to speak. There are simply loads of downloads available, and Google will provide you with literally thousands of results if you only craft your query right.
But there's a problem.
How do you separate the wheat from the chaff when it comes to the quality of the graphics you find? You can't just add "only the quality stuff please" at the end of your query.
There needs to be a better solution, a batter way to find quality graphics that you can then use when building your website (or any other design project you're working on).
That's where design marketplaces come into play. So today, we're reviewing one of such things. Particularly, there's a new player in the game, it's called Designmodo Market, and it's said to be the, "Most selective market of digital products for web creatives." Let's check if that's really the case.
First, we're going to look into the details of the marketplace as a whole. Answering all the whats, hows, and so on. In other words, everything you need to know to get started with the marketplace.
Next, we're going to examine some of the offerings. I'm sure you can agree that any marketplace is only as good as the products it provides.
What Designmodo Market is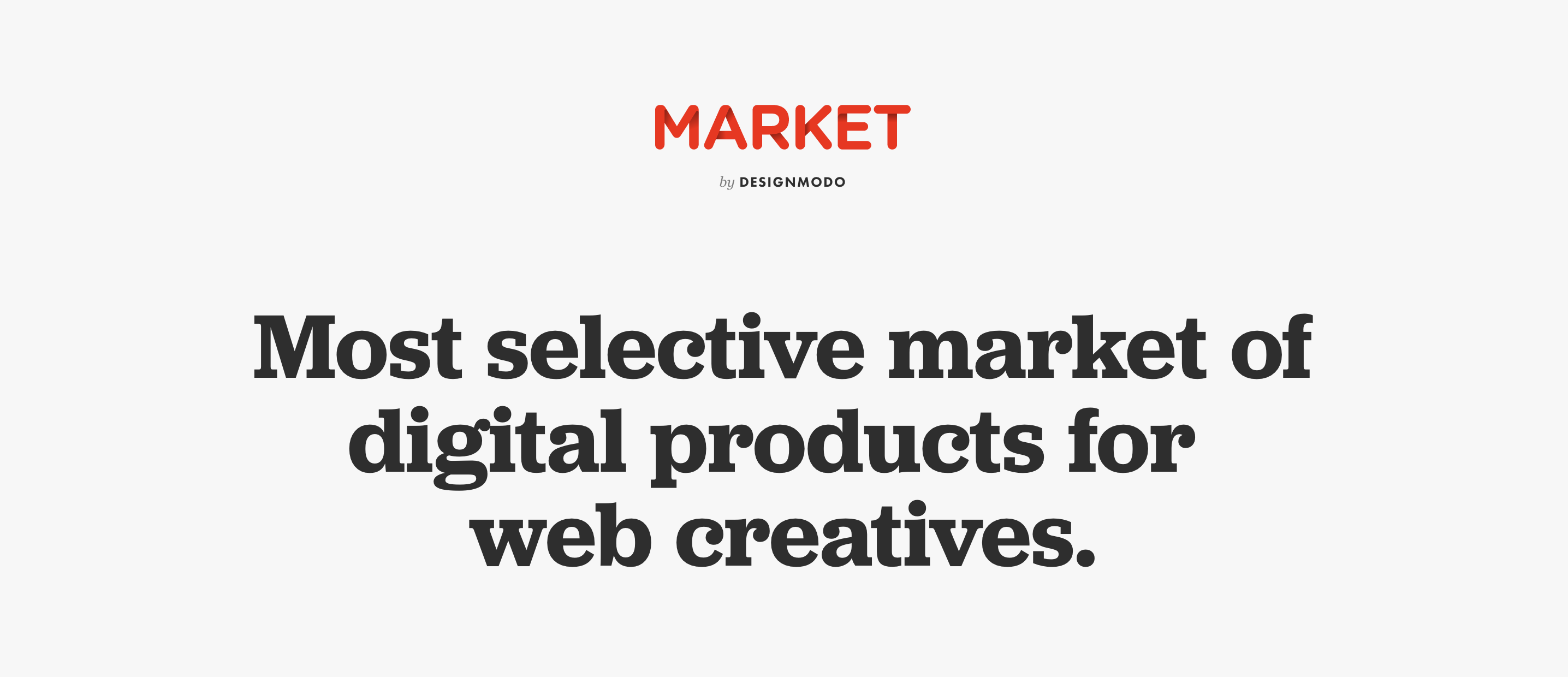 In simple terms, Designmodo Market is a place where you can get various graphic design elements (icons, UI kits, mockups), and then use them when building your own creations.
For example, when designing a website, you can focus on creating the layout of the site, deciding where everything should go, how big the content blocks should be, and basically building the overall vision of what the site will look like. Then, you can go to Designmodo Market, take some actual site elements and place them on your canvas according to your vision. If everything goes well, this should speed up your work considerably.
One important detail. The products available in the Designmodo Market are created by external authors and not necessarily by the Designmodo team themselves.
This means that Designmodo Market also has the other side to its offering. Instead of being a buyer, you can also become a seller. In that case, Designmodo Market helps you connect with developers, and website and app creators.
Who it is for
The Designmodo Market products are meant for designers and developers working on any type of design projects. The marketplace can be particularly useful if you're looking for a way to speed up your work so you don't have to design every small detail of your creation by hand.
As I mentioned above, the marketplace can also be a career opportunity if you want to have your work evaluated by the Designmodo guys and have it listed in the marketplace.
The products
Currently, the products are available in three categories: icons, mockups, and UI kits. In total there are 12 products, so not a lot, but I guess you have to start small if you want to be really selective about what you feature in your marketplace.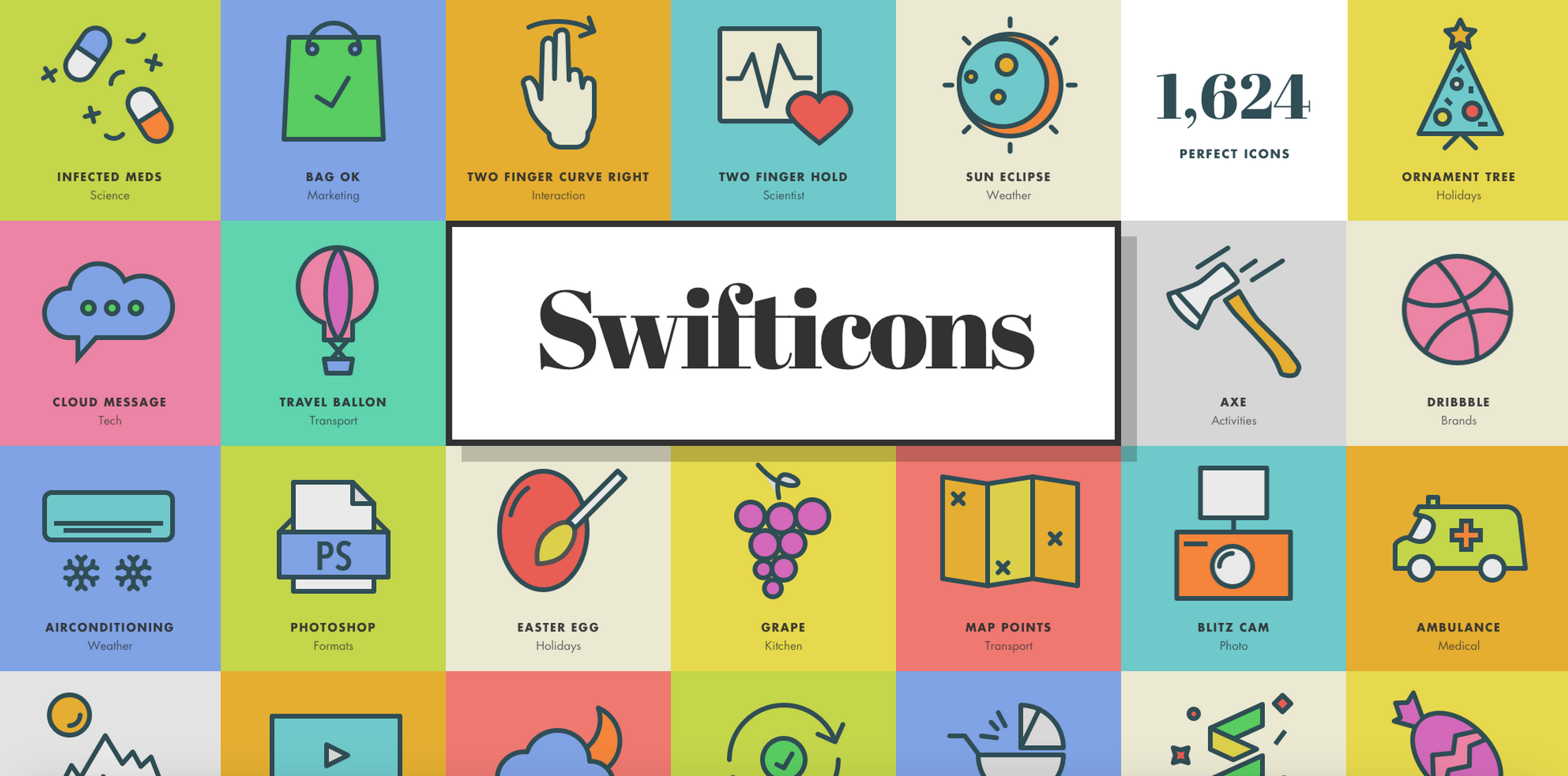 When it comes to icons, we get the excellent Swifticons package. It's a set of 1624 high-quality icons. They come is 17 different thematic categories and three editable styles: outlined, filled (basic black and white filling), and colored (full-color filling).
Overall, the icons look great due to their design based on a 60px grid, plus the range of the available categories is quite impressive as well. They cover some niche topics like: kitchen, science, activities, care, among others.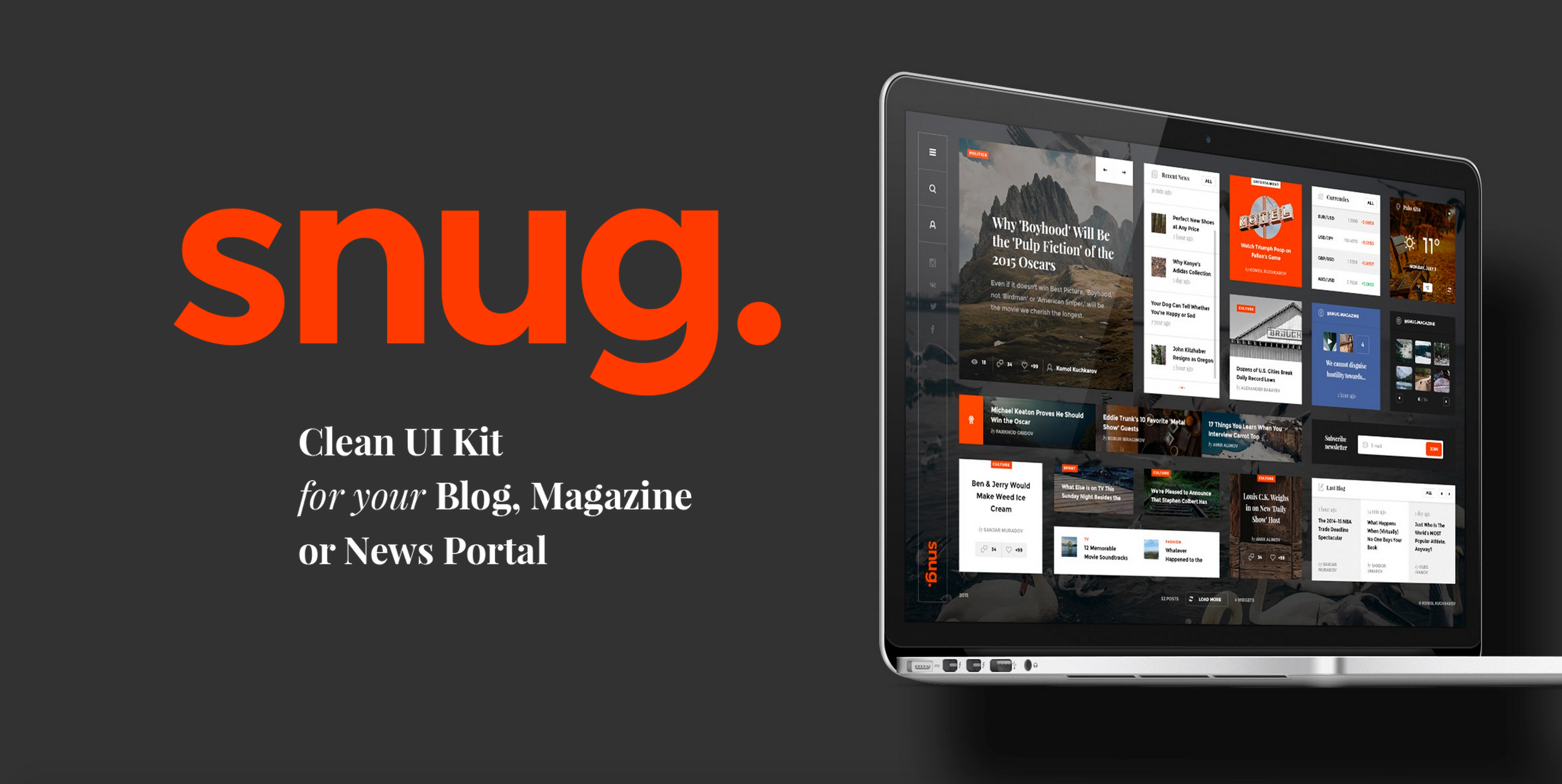 If you're in need of an UI kit then you can look into a product called Snug UI Kit, for example. It features a modern flat design styling, all based on a 930 grid system. Each object is made of vector shapes, and you get six different categories: articles, samples, widgets, posts, headers, and footers. Overall, it's more than enough to be used as a base of a good-looking site.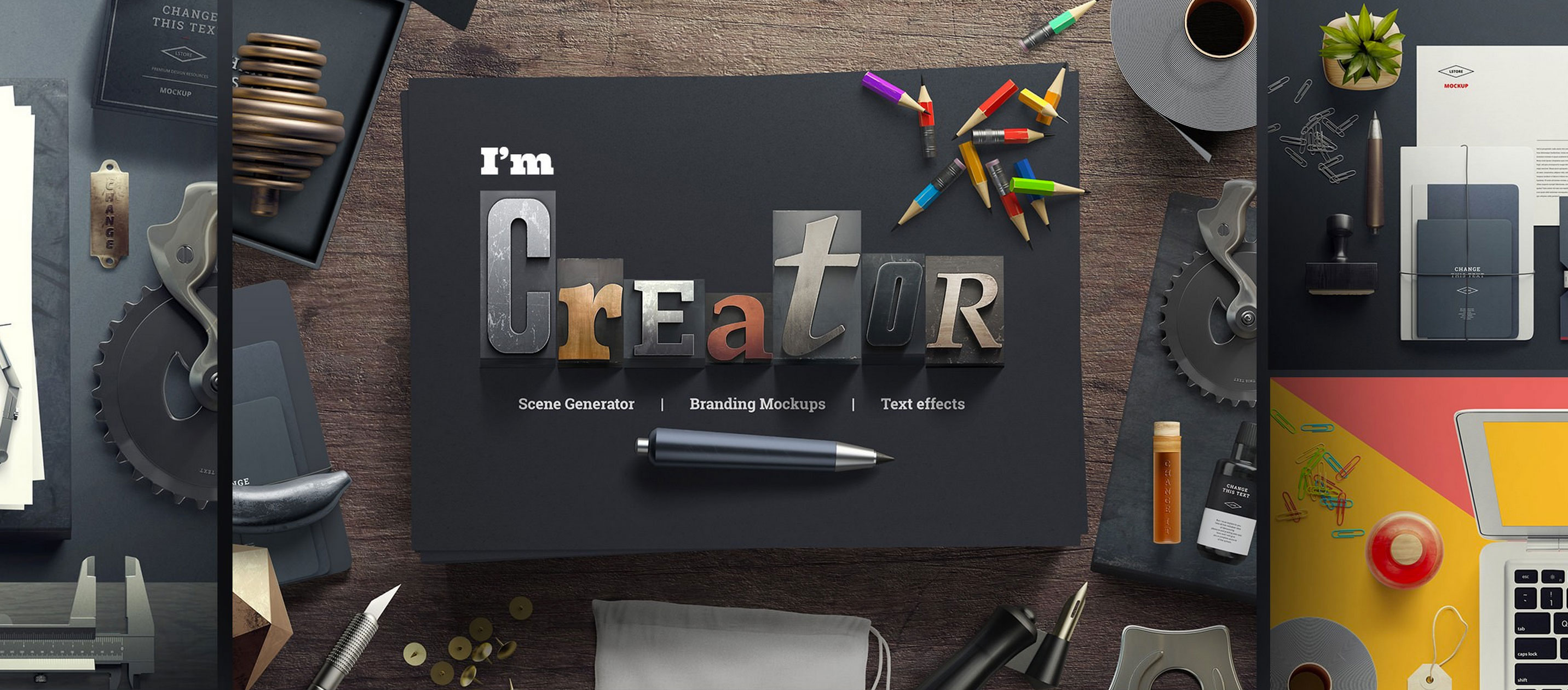 Finally, let's talk mockups. One product that seems interesting in this category is called I am Creator: Mockup Scene Generator. The idea of a scene generator is really cool in itself. Basically, you get a set of pre-designed elements that you can put on a blank canvas to create a scene. This is a nice touch when creating a website and looking for a quality background.
The elements in this product are really nicely made and high-quality, and the fact that you can align everything with drag-and-drop makes the experience even better.
The price
The products in the Designmodo Market are available at different price points (there's no main subscription fee or anything). Having a quick browse through the marketplace, it seems that everything falls within the $18-$100 brackets.
The bottom line
Overall, Designmodo Market looks like an interesting place for designers and developers to get their graphics from. Right now, the library is still a bit small, but if the Designmodo team keeps up with the quality of the marketplace then it can surely become a great directory for years to come.
At the end of the day, the main benefit of using Designmodo Market is that you can speed up your work considerably once you incorporate some of the products. And the fact that individual products don't require a big investment makes it a true bargain in most cases.
What do you think? Have you tested Designmodo Market yet (or are planning to)?