Effective collaboration is an integral part of success in any deal, especially when it comes to complex projects that include several independent stages. However, it also concerns small works that implies only two-side interaction: performer -customer such as developer-employer or designer-employer. And as for creative side of the issue it's quite strained and unreasonable to hold long discussions, wasting its precious time when you simply need comments on your work.
Every side is interested in saving resources, efforts, and of course, money. And this is where the special online tools that allow to manage your work effectively come in handy, making your interaction more productive, and at the same time, pleasant. Such online applications provide users with a convenient storage for its designs that are available for group of people that can leave its feedbacks. It is an excellent variant for showcasing your progress in order to successfully go on.
Today we are going to show a list of helpful free collaboration tools that are targeted at designers.
Marqueed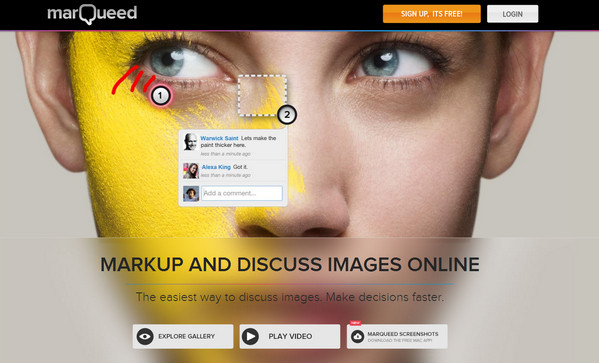 This online tool is dedicated to working with images. You can upload them and freely discuss with your friends. It allows easily collaborating and talking over a work.
DesignDrop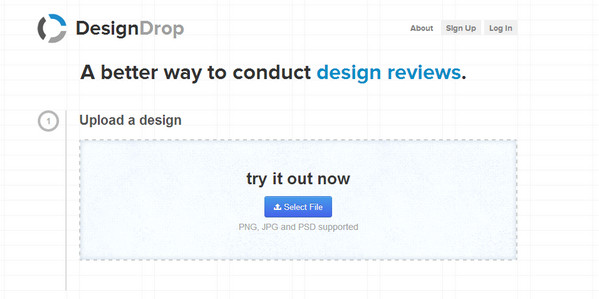 Use this online instrument for getting feedbacks from your clients regarding to your design. Your clients as well as team members will be able to leave visual annotations. You can also check out the status of your work via mobile phone.
GoVisually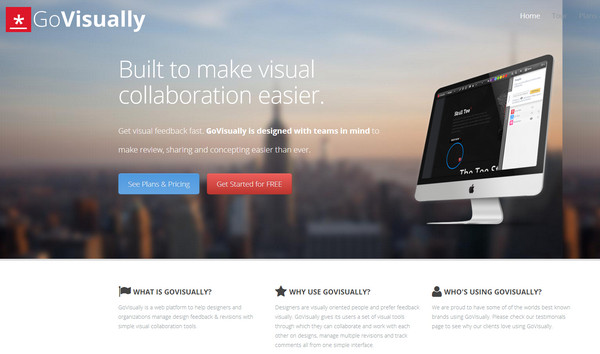 Though this web platform implies pricing plans, there is a free option for 2 projects.  It is aimed to effectively connect together designer and its clients. You can easily collect feedbacks and revisions as well as track comments.
Concept inbox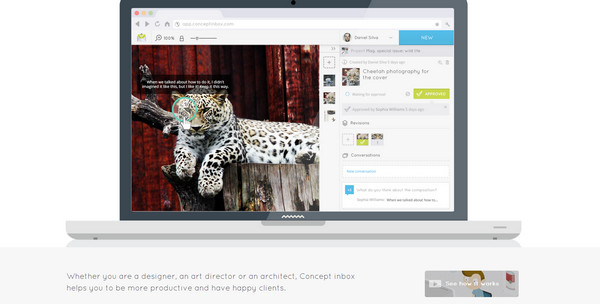 Concept inbox is another optimal solution for getting feedbacks on your design. It also includes several pricing plans as well as provides novice users with a free option for 1 project. It allows managing your designs quite effectively.
Flatsies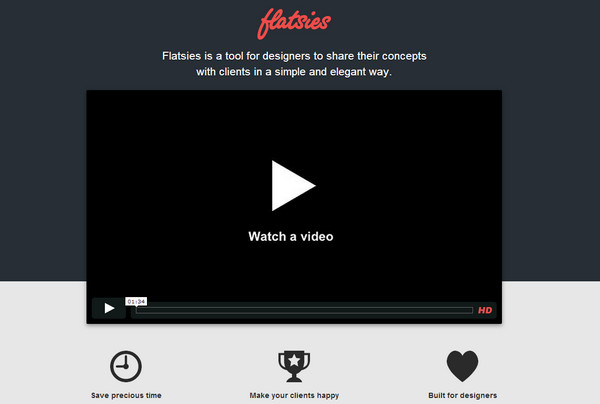 Flatsies allows you to share your ideas and design concepts with your clients in a more pleasant way. It is fully optimized, and ready for retina displays. Your works will look absolutely natural on small mobile screens.
Prevue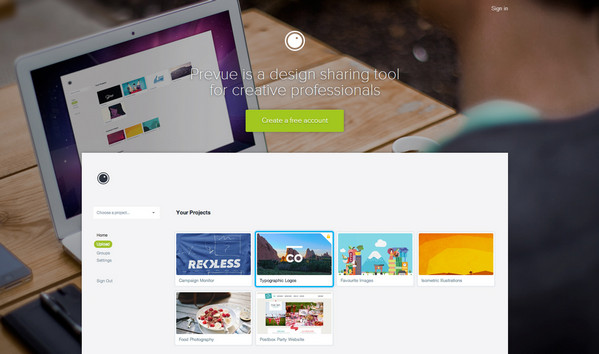 Prevue is another simple sharing tool for professional designers. You can freely upload up to 50 images.
Invision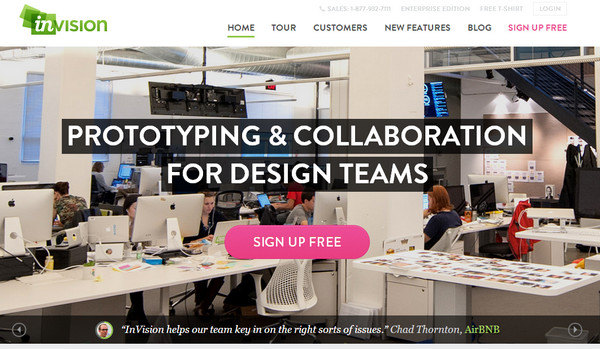 Invision is a popular tool that comprises features for prototyping and collaboration.  You can use it together with your friends or colleagues. It gives you an opportunity to share mockups, mobile app interfaces or videos.
Murally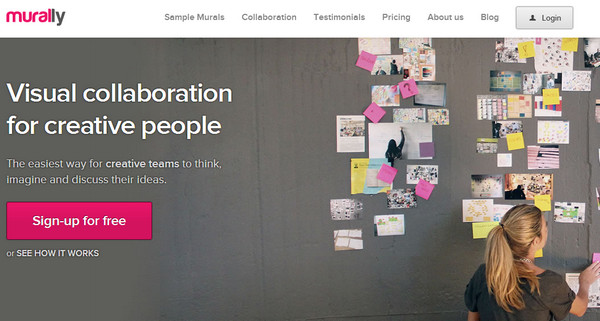 Collaboration between you and your team has never been easier with the help of this tool. The simple drag-and-drop interface allows you to effectively upload and work with your designs as well as share them with necessary people.
Frame Bench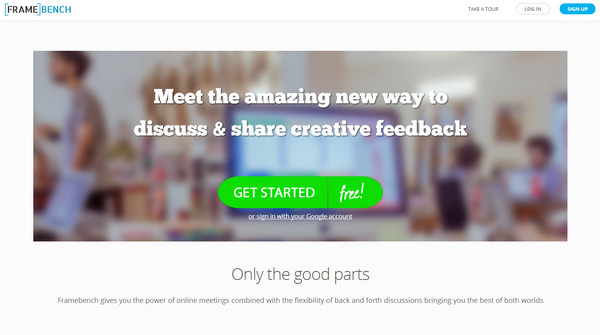 Frame Bench is a powerful instrument that gives you everything you need for online meetings, discussions, conferences and two-way communication. Your clients will be able to personally see the changes happening with their projects.
Skwibl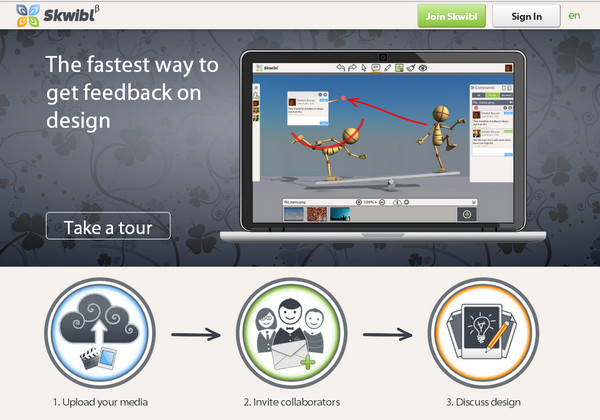 Skwibl is a helpful tool for discussing designs and asking for feedbacks. You can upload both images and videos.  It supports various cloud storages as well as provides an ideal user experience on mobile devices.
Bounce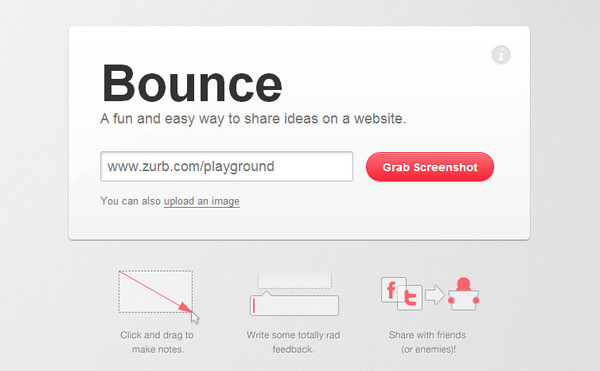 Bounce is aimed to make websites as better as possible, providing a simple approach of sharing your ideas with other creative people. The app has a quite simple interface.
Red Pen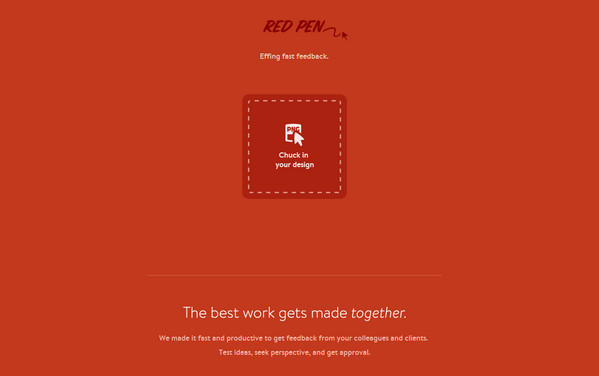 Red Pen is also a quite easy-to-use tool that implies only 3 main steps: upload an image, get and share a link and get long-awaited feedbacks. The tool is free of charge but it has several valuable premium features.
Apollo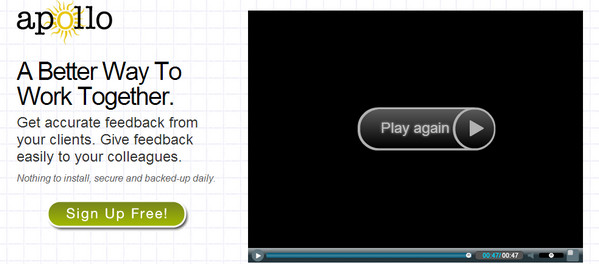 Apollo is an ideal solution for working together. Show off your designs and get feedbacks from your clients and fellow workers.
Redmark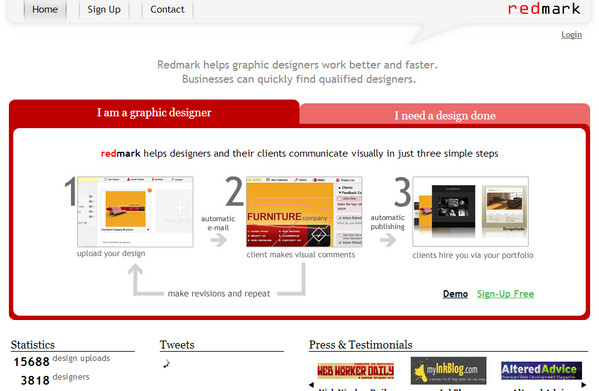 Redmark was created with graphic designers in mind, so this online tool is a perfect choice for this creative society. It is also an excellent way to find clients or performers.
Cage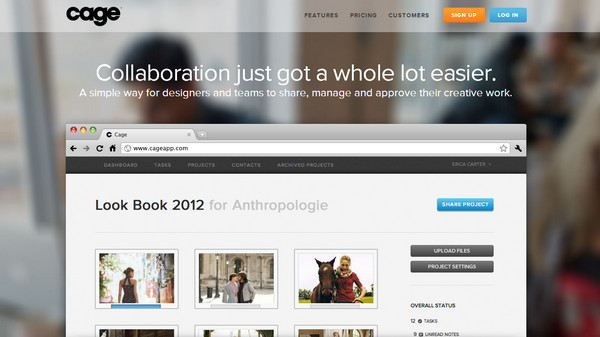 Cage is a basic online application for collaboration purposes. It includes numerous helpful features that will definitely come in handy.
Reflection
Collaborative tools are aimed to make designer's life easier. It provides only necessary instruments for getting feedbacks, communicating with clients and sharing your ideas with team mates.