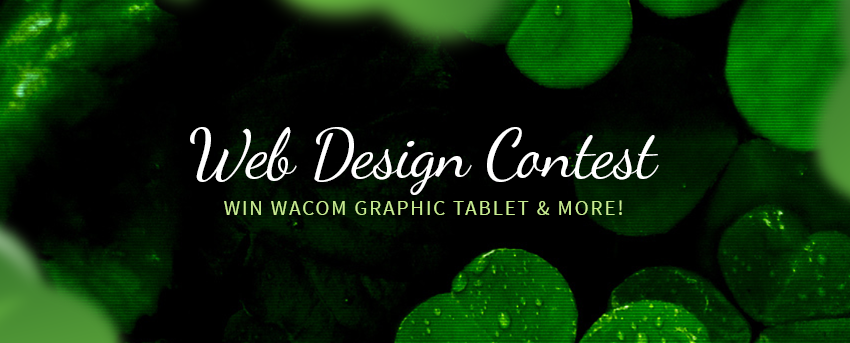 Winter got you down? Take heart, spring is on the way. It's time to get your creative juices flowing. Show off your talent and win an awesome contest brought to you by PSD2HTML, Depositphotos, Designmodo, 99designs, and Noupe.
All you have to do is design a winning email template. The template can be for a product, special offer, newsletter, or event. Just feature the St. Patrick's Day theme. How you do it is up to you!
So, Are You Up For A Challenge?
This super-fun design contest is open to all creative types. You can be an individual freelancer or a design agency. It doesn't matter if you are a design student or have been in the biz for years. All you need is a fierce desire to compete and winning creativity.
Is It Worth It?
This challenge pays off with really great rewards. First off, you get completely unlimited bragging rights. That in itself is a pretty great reward! But it only gets better from there.
The Grand Prize Winner Gets:
3-month subscription to Depositphotos ($199 value).
Free conversion of your designs to a high-quality HTML email template by the PSD2HTML team ($199 value).
Wacom PTH-651-DEIT Intuos Pro M Grafik-Tablet or an equivalent amount in cash if you already have one (over $550 value).
70% discount on all Designmodo products. If you fancy Qards, Startup Design Framework or Square UI pack, your savings will be great!
Well-deserved recognition from your friends, colleagues, and family (priceless).
Second Place Prizes:
The first two runners-up get awesome surprise gifts from Depositphotos and Designmodo.
What Are The Rules?
This challenge is about creativity, not chaos! So, here are the basic rules you must follow:
Work must be completely original: no plagiarism allowed.
You must have rights to the work.
Patrick's theme must be clearly maintained.
Design must be for one of the following types of businesses: online seller or retailer, consumer services business, travel agency or any type of IT firm.
In addition, keep in mind that:
Functionality and readability are important.
Submissions must be in .png or .jpg format, but .psd files are not necessary.
Design width can't be smaller than 600 pixels.
Submission deadline is March 6, 2015, 10:00 a.m. EST.
You can submit multiple entries provided that each design is essentially different.
What's Next?
When you submit your work to this challenge, your designs will be judged by the PSD2HTML Art Director Anna Lisnyak, and Dieter Petereit, Noupe's Editor-In-Chief.
The winners will be announced March 9, 2015. Time is seriously running out, so hurry up! Show us what you've got and enter today!