Being a designer doesn't mean drawing everything from scratch for every new project. Creating a collection of ready-to-use resources is a wise decision that will save you a lot of time, which is always in short supply.
Even if you are a great designer, conversion may be an area of expertise that is unfamiliar to you – and that's OK. Just take a professionally optimized layout, and use your talent to spice it up.
For this very reason we have collected for you a list of 20 readymade website templates in an easy-to-use layered PSD format. You can use them as-is, or use only their basic framework on which to build something completely new.
1. Architecture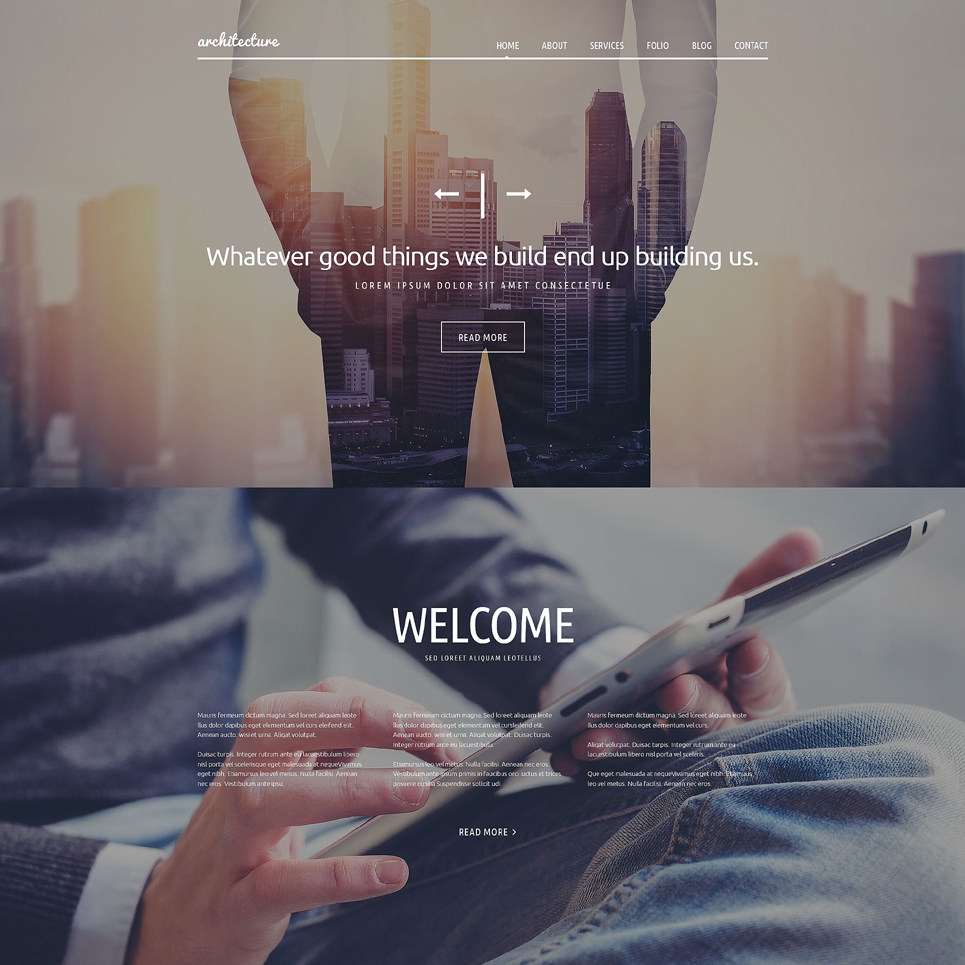 This image-based PSD template by TemplateMonster with trendy design is a ready-made solution tailored for any type of business or creative studio website. It includes every possible element that you need for an effective representation of your business online: modern ghost buttons, transparent menus, gallery tiles, round image previews, a large footer with a contact form, Facebook widget, and more.
Get This Template
2. Your App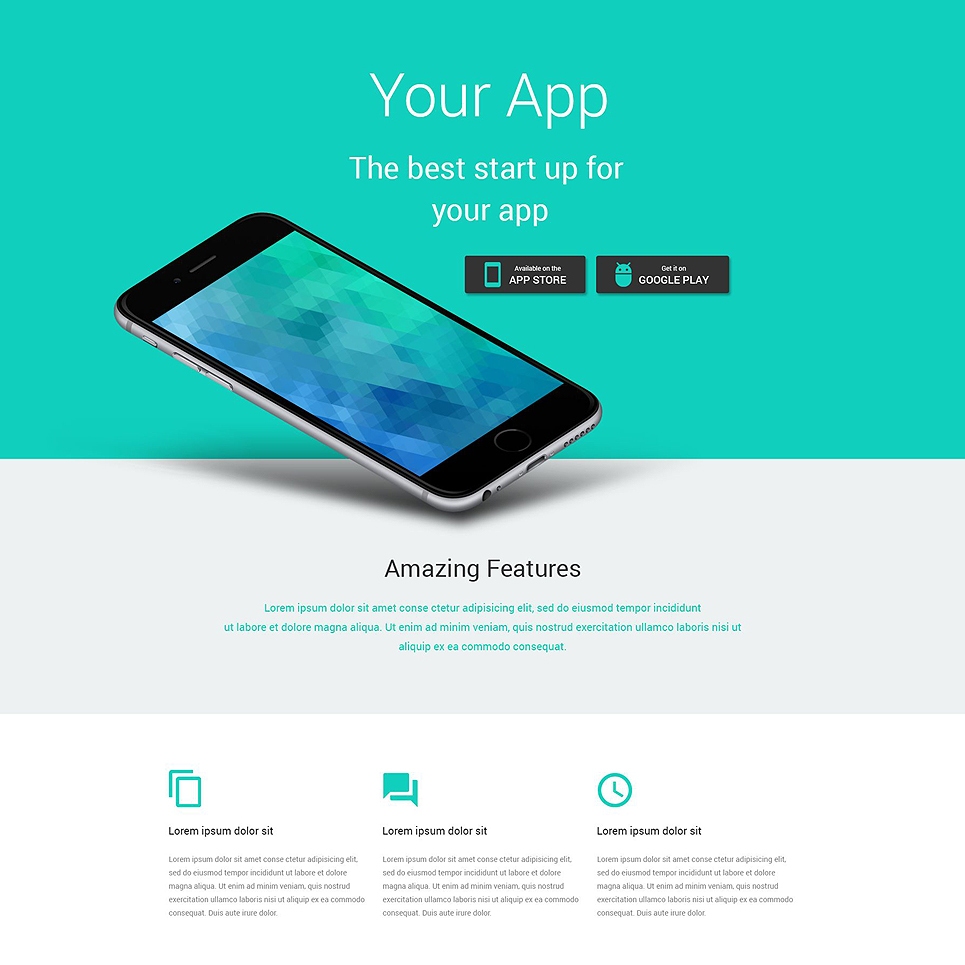 The template was created for software companies that want to promote their own mobile app. Built in a format characteristic for landing pages, with usage of crisp geometric patterns, flat design, and subtle shadows, it will become a perfect high-converting gateway for your web project. This template is easily customizable, so you will feel at ease working with it.
Get This Template
3. Financial Advisor Agency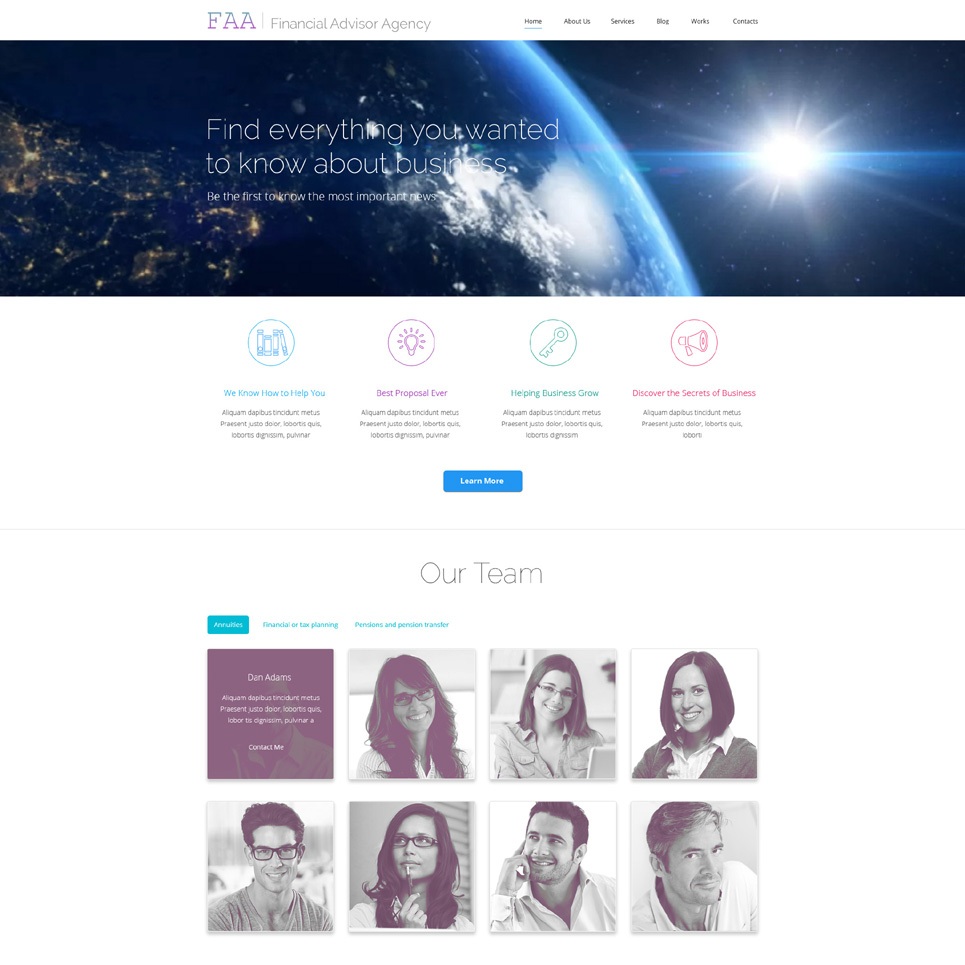 This beautiful layered PSD template was developed for hosting providers, web developers, and other IT specialists. It includes a set of multicolored outline icons, predesigned testimonials, an area for company partners, and a selection of other elements that will come in handy for designing an IT-oriented business website.
Get This Template
4. Design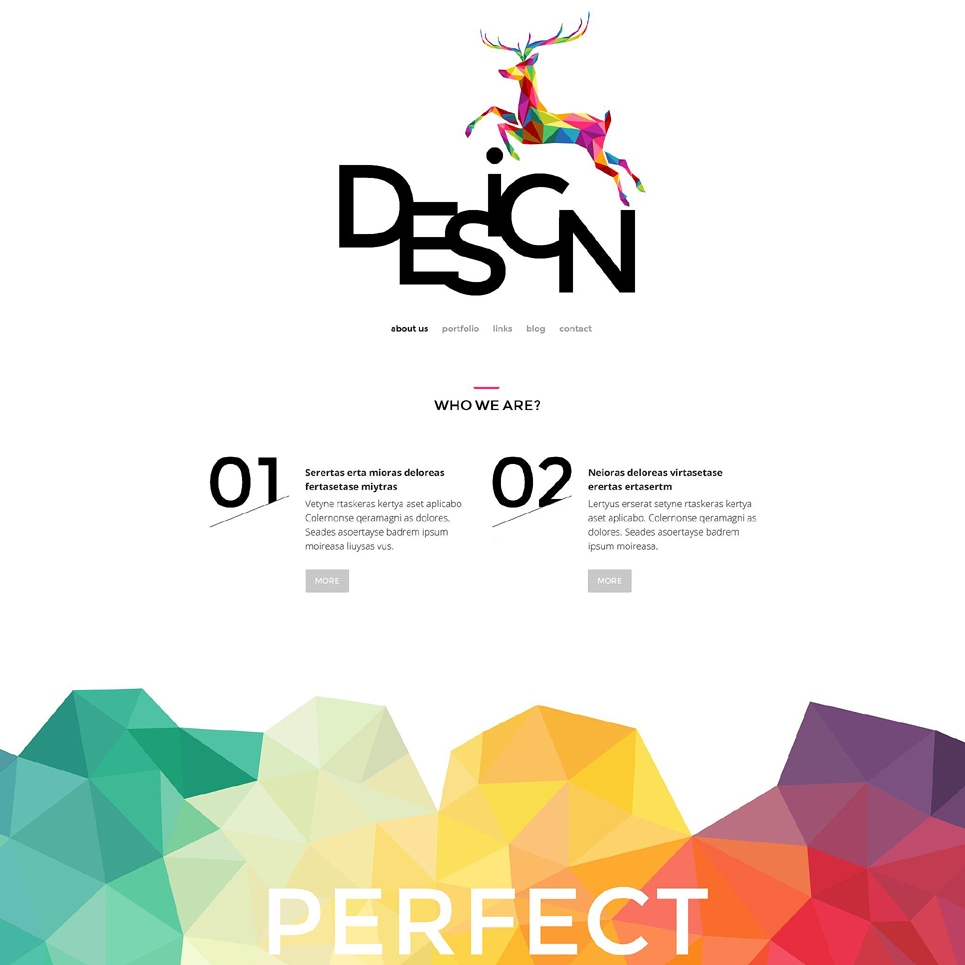 This is a Design Studio featuring a wide 2050-pixel layout, clean minimalist design, and a creative approach to displaying content. Its lily-white background is combined with content areas designed with the help of mosaic patterns. Another distinctive feature of this template is its ultra creative typography with additional text effects.
Get This Template
5. HR Staffing & Recruiting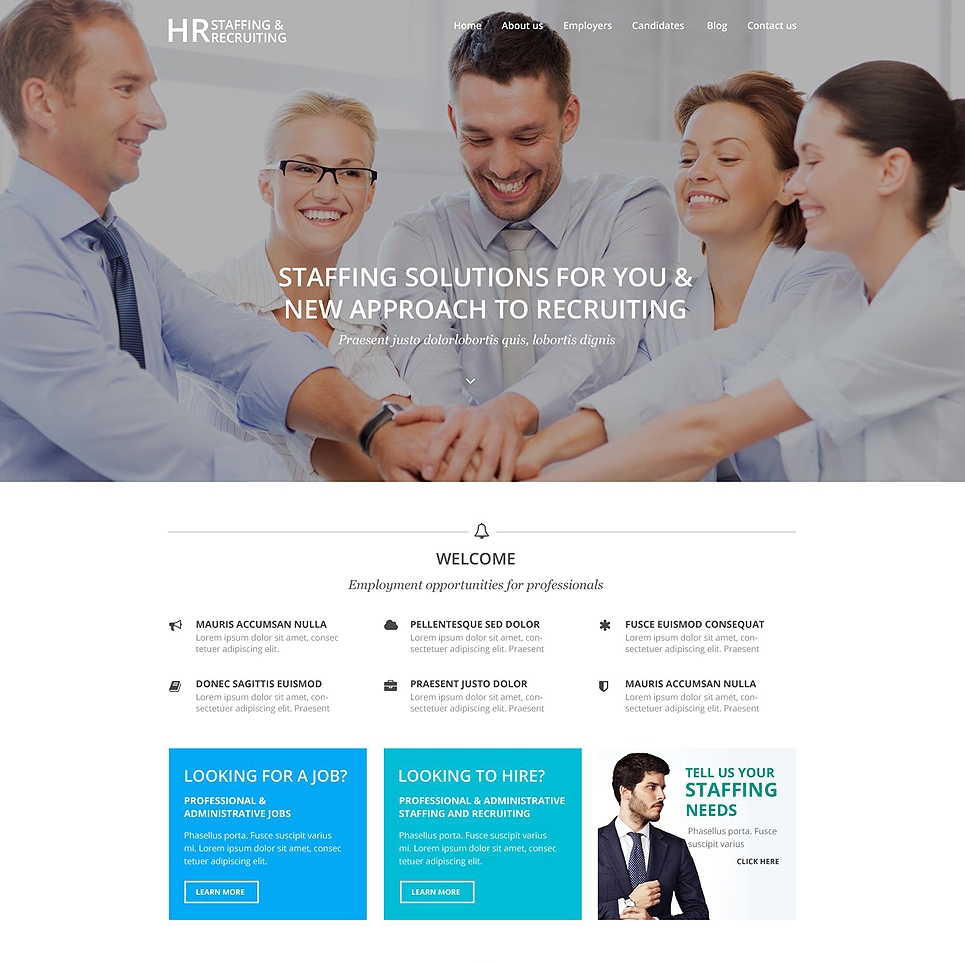 This contemporary, fully functional PSD template is sufficiently potent to manage the needs of a wide range of businesses. Its design is based on minimalism and slimline elements, bringing your content to the fore. In the footer you will find predesigned buttons for linking to your mobile app on Google Play and AppStore.
Get This Template
6. EPA Green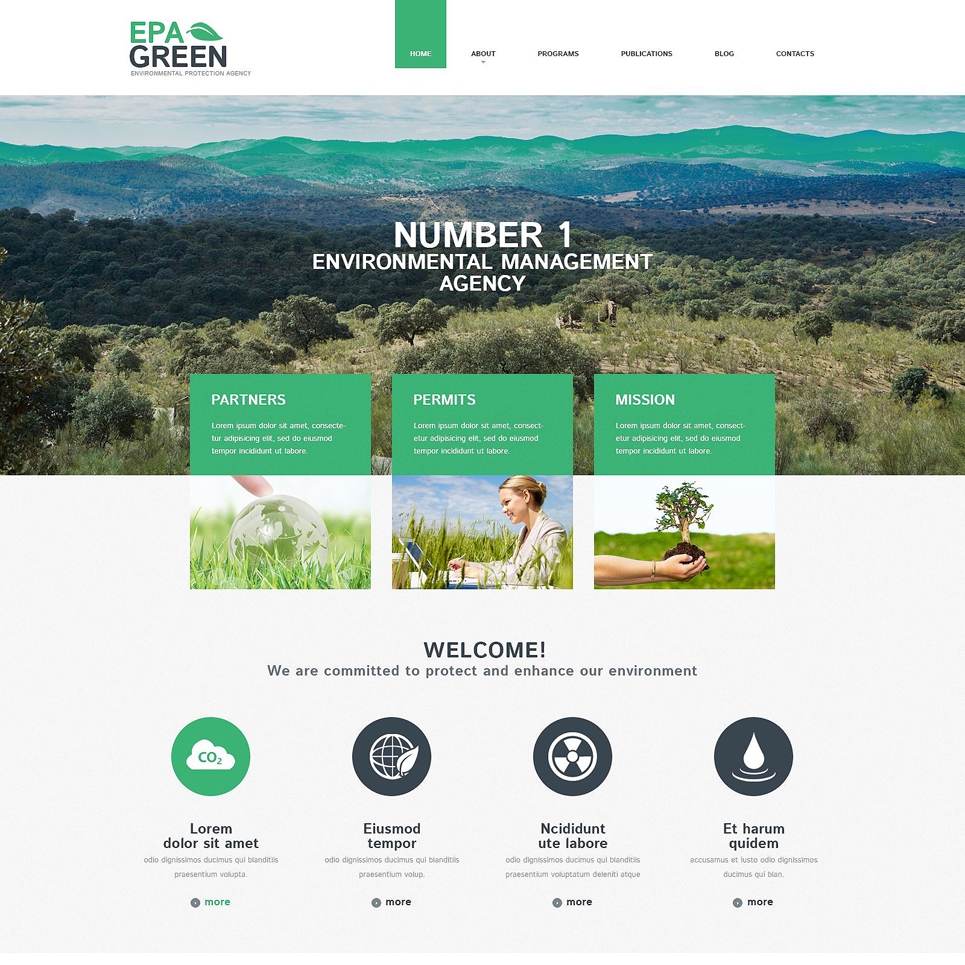 This PSD template is a perfect fit for 'green' websites dealing with ecology, alternative sources of energy, and natural products. It has large clear-cut icons, neat social media icons, and elegantly implemented company feature blocks. The template's simplicity makes its customization easy and effortless.
Get This Template
7. Obrus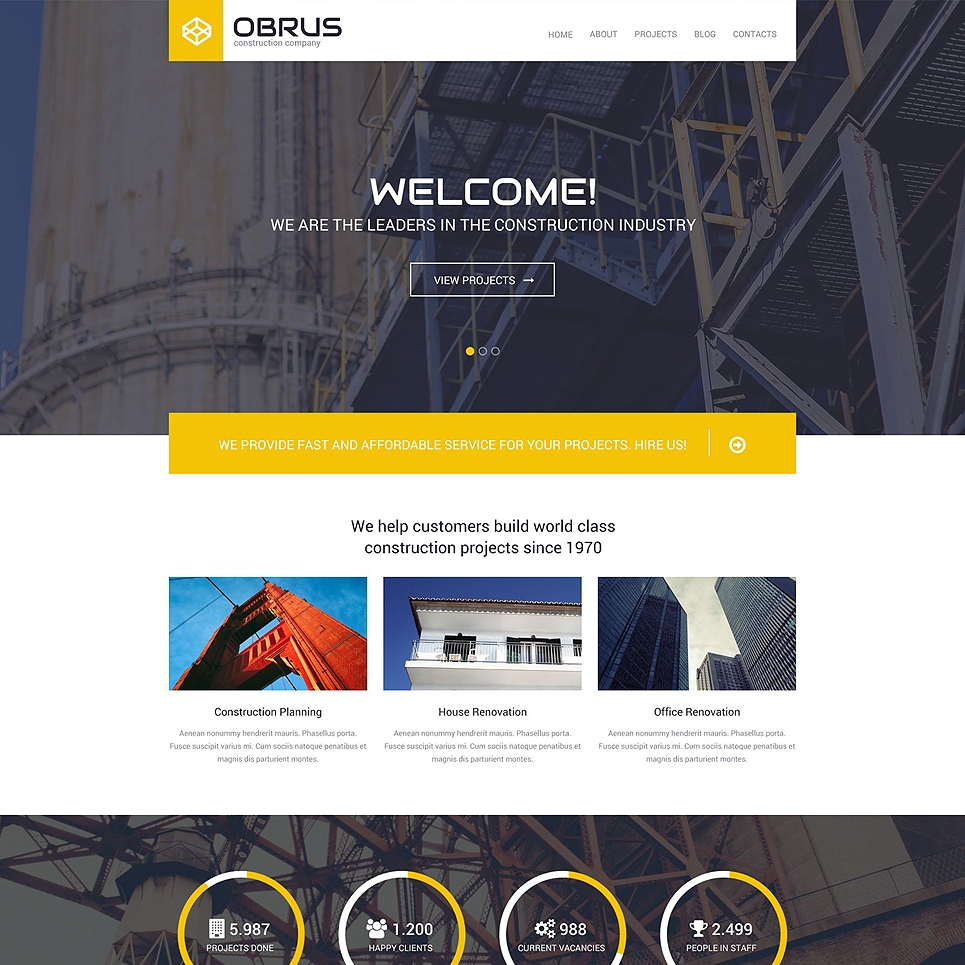 Obrus is a layered PSD template originally designed to fuel the comparable Monstroid child theme. Designed for large companies it has everything to present your products and services, and to create your company's own professional image. If you like integrating innovative features into your design works, you will appreciate circular progress bars offered by this template.
Get This Template
8. ExDesimo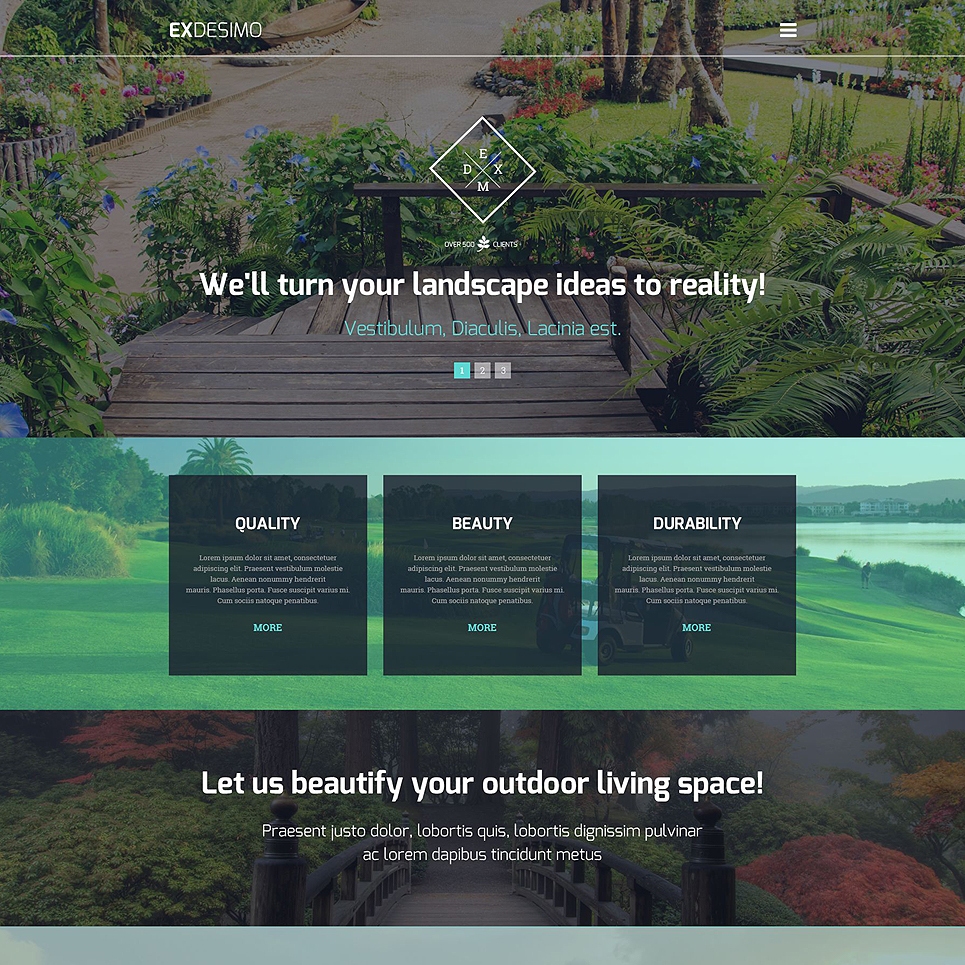 The theme was created for landscape/exterior design and lawn care companies. If you take a closer look at its layout you will see that, in fact, it is very minimalist, and consists of a number of semi-transparent content blocks over the background images. So, you can completely change its appearance by providing your own imagery.
Get This Template
9. Gitex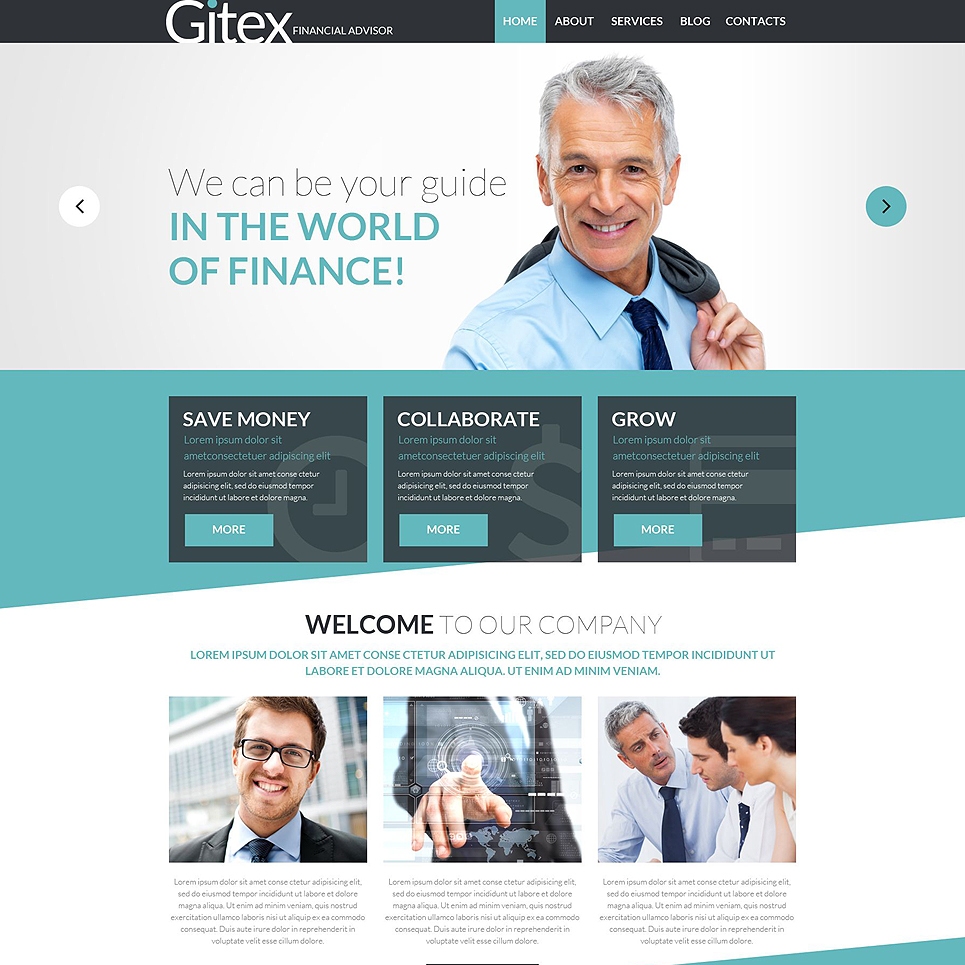 Design a professional corporate or business site with Gitex – a template that is also presented as a Monstroid WordPress theme, and as a Joomla 3 template. Among the advantages of this design we note a neutral color scheme, futuristic content areas with inclined borders, and well-chosen typography.
Get This Template
10. DayCare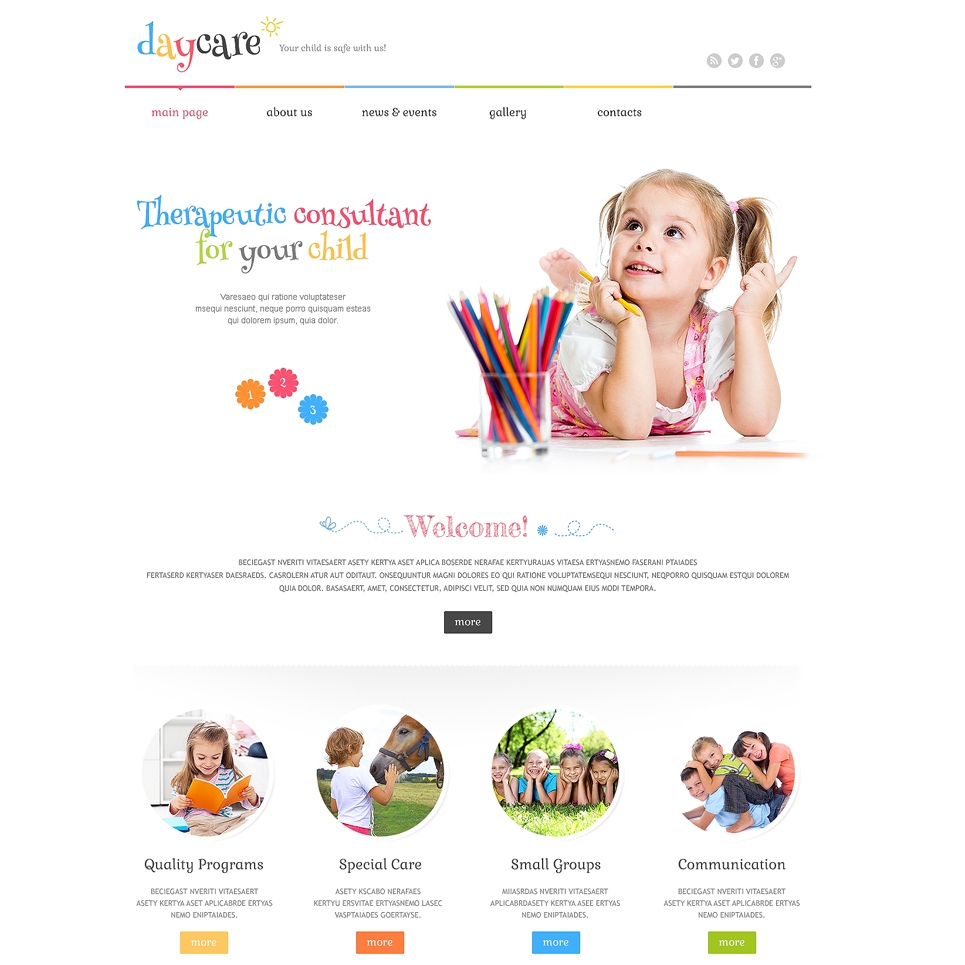 This delicate and joyful PSD template provides a full range of UI tools to design a kids-oriented website, e.g. an official page of a kindergarten, a baby-clothing store, or a child consultancy. Typography is one of the most significant elements here which is unusual, but easy to read. Hand drawn icons will contribute to the cheerful mood of your design.
Get This Template
11. Wegy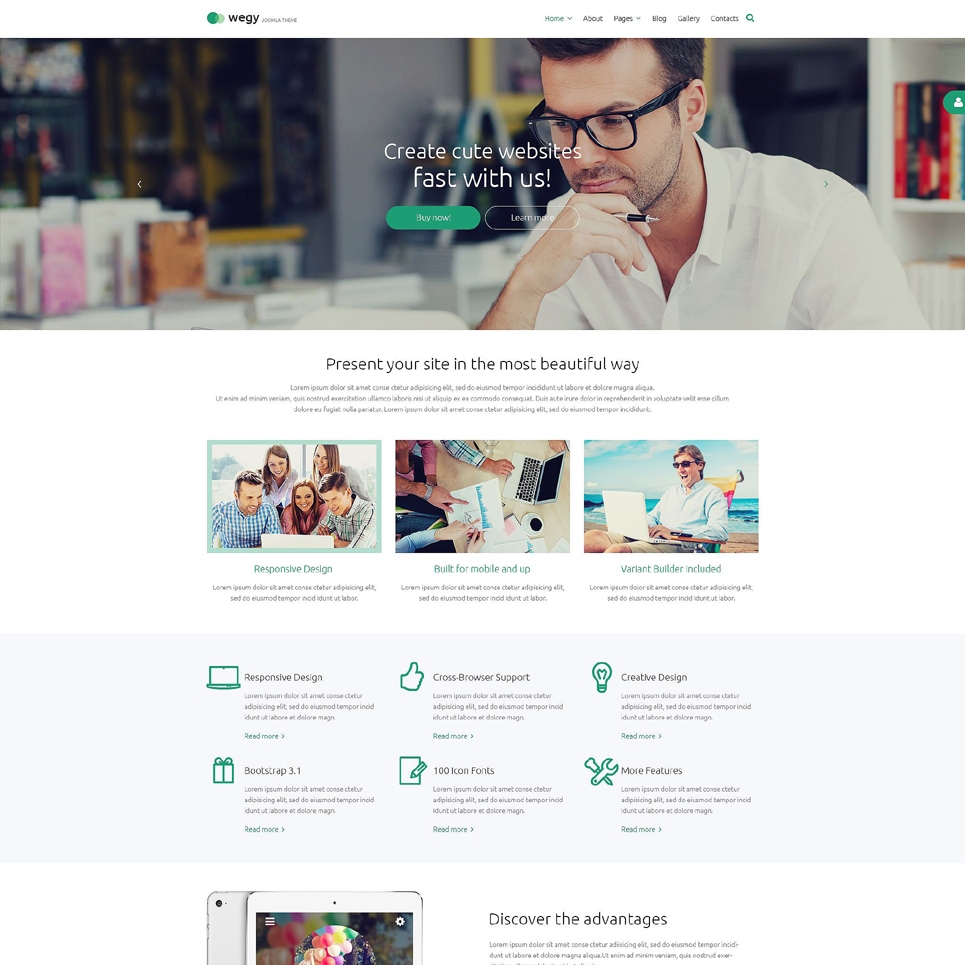 Wegy is an ultimate multipurpose business template for Joomla. Today you can use all the power of its pixel-perfect layout to create your own design, infinitely customize it, and adapt to any other CMS. It comes with a ton of layouts designed with harmoniously combined icons, borders, and buttons. With this template you can build everything – a blog, a landing page, and even an online store.
Get This Template
12. Travelino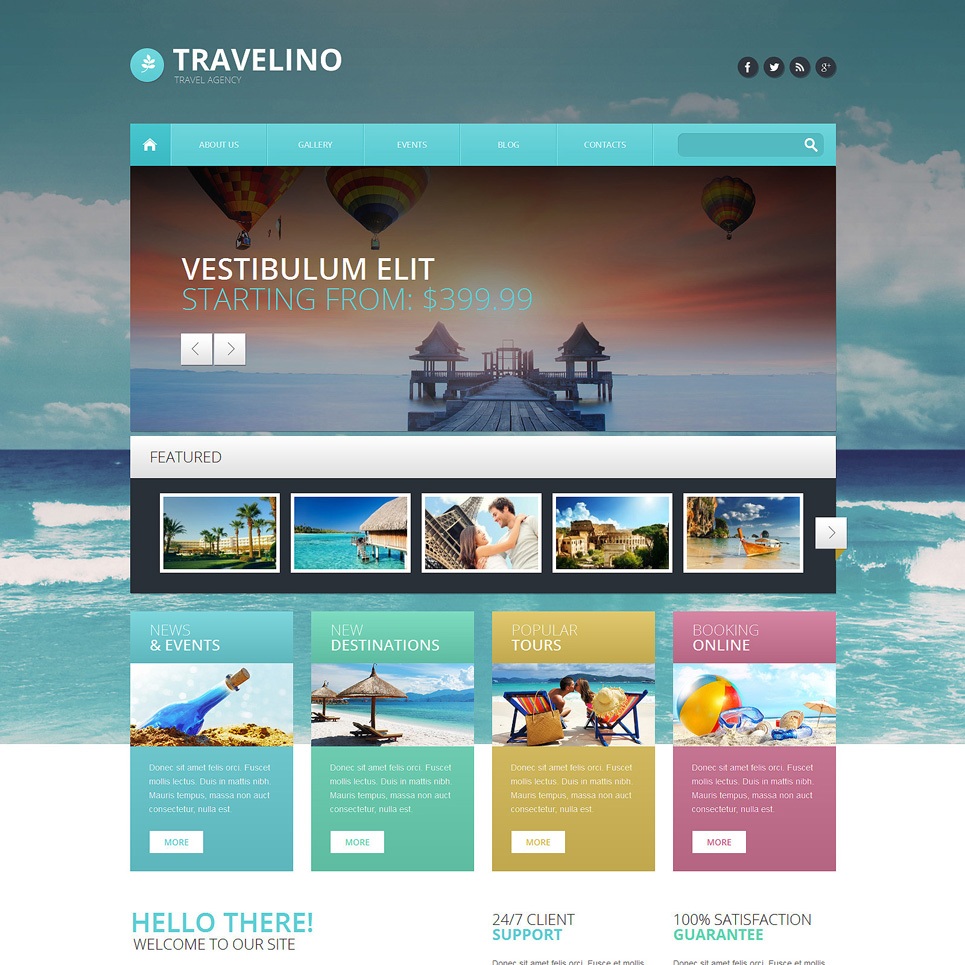 Consider this template when designing a website for a travel agency. It features a classic boxed layout with a top menu bar, a slider, and a minimalist dark footer. The easiest way to modify it is to replace a background image, and change the color scheme; but pro designers can try their skill when undertaking in depth customization.
Get This Template
13. Dentic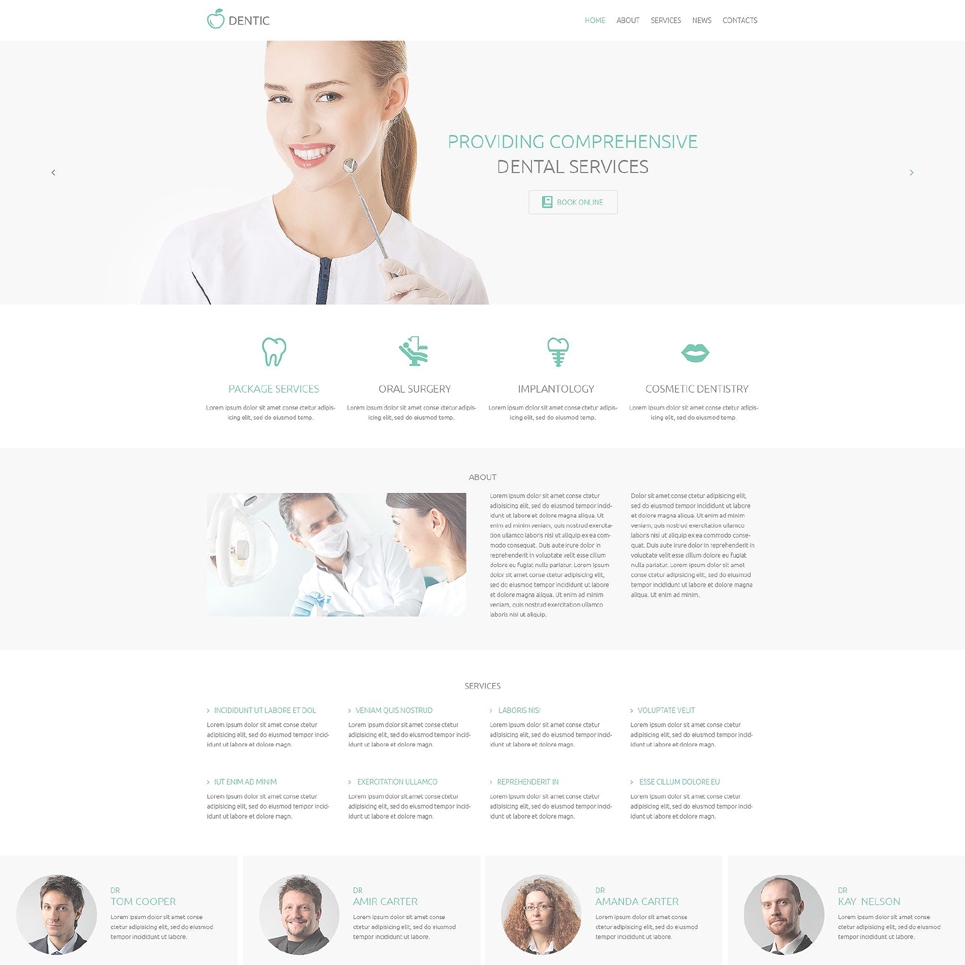 This sleek and professional-looking Dentist PSD template comes with a collection of handy UI elements allowing you to design a contemporary medical website. Its ultra minimalist, almost weightless design is a flexible and powerful playground on which to test your design skills.
Get This Template
14. IT Company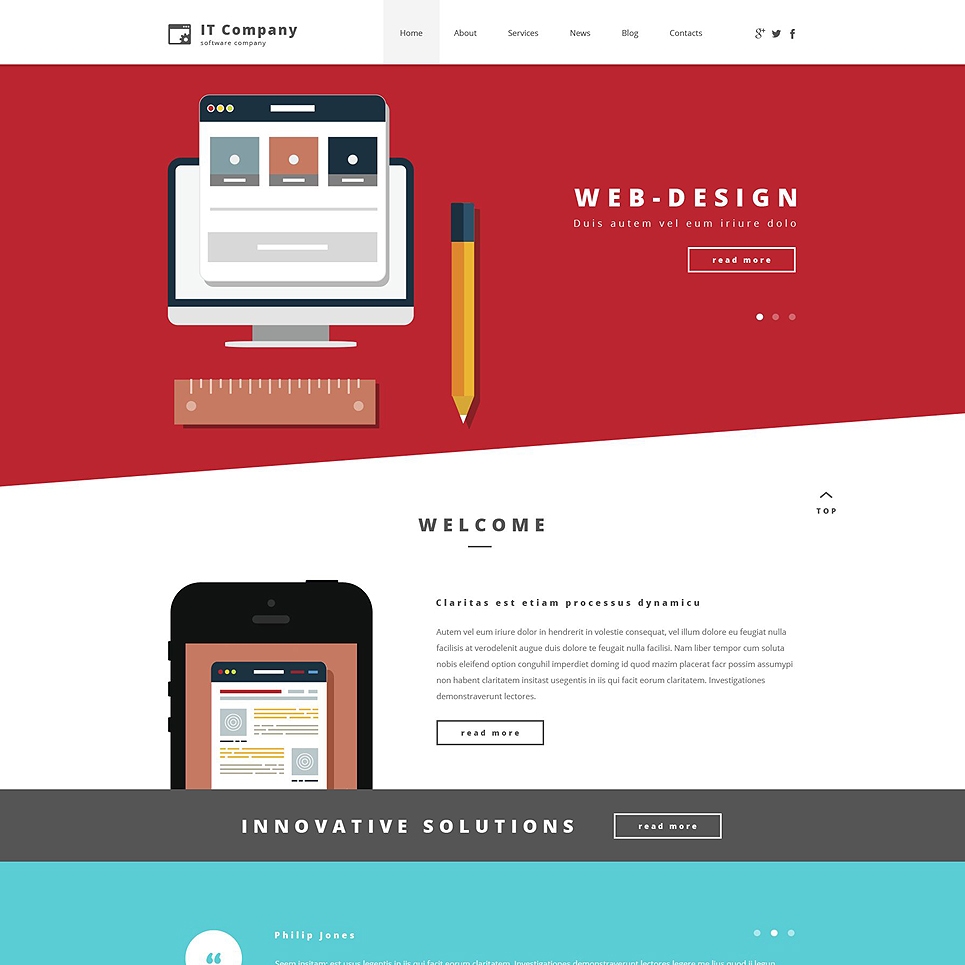 This IT Company template will work well as a foundation for a tech-related business website. It offers a landing page layout designed in an emphatically flat style with long shadow icons and stylized images. It is a multipurpose design that can be used in a lot of situations.
Get This Template
15. ProIndustry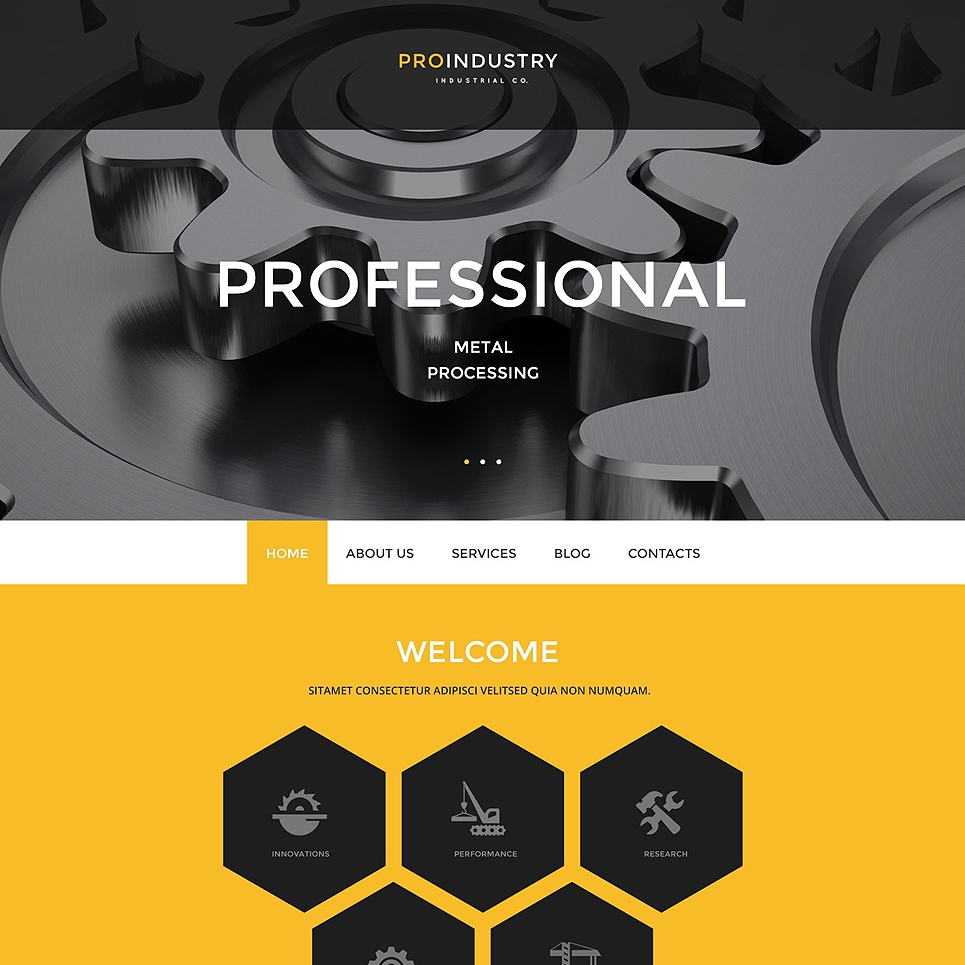 Here is a fully editable PSD template custom-built for industrial websites. It shares a color palette of many famous companies working in the field of engineering and heavy industry. The combination of yellow and black will automatically create an association of your site with these successful companies. This template uses hexagonal icons to present features of your business.
Get This Template
16. Repair Theme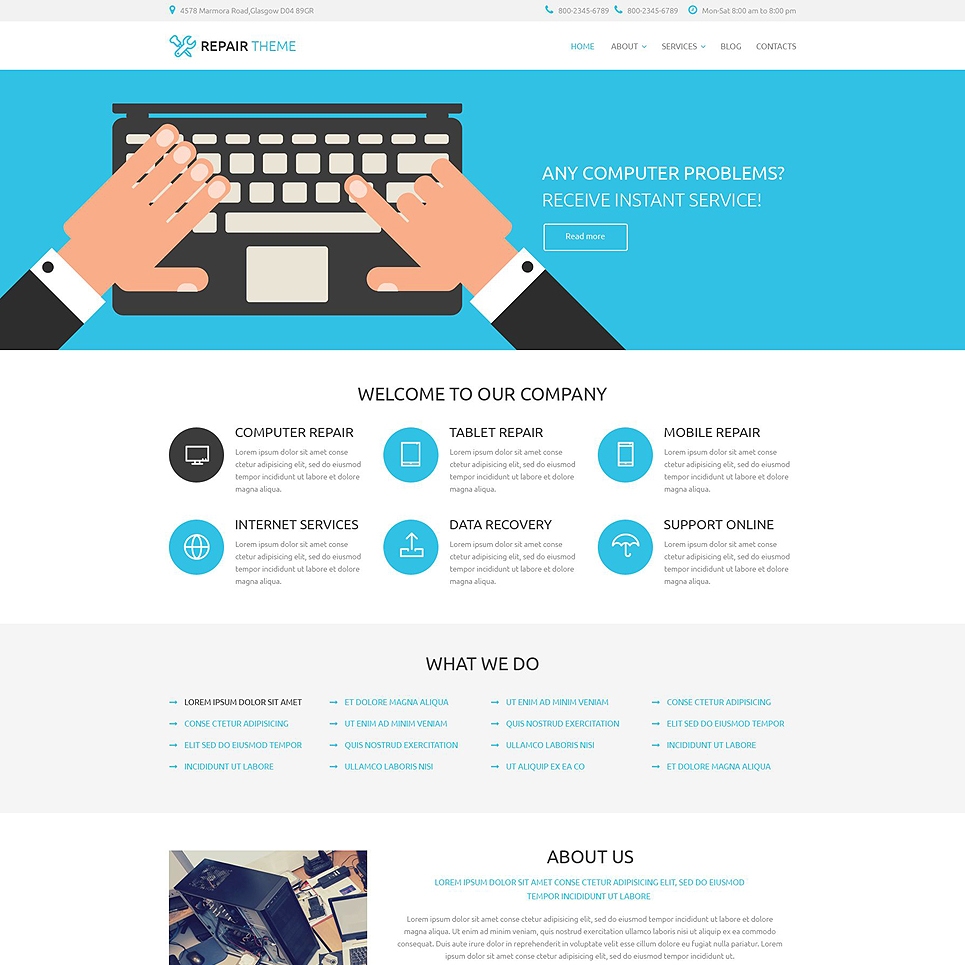 If you opt for the flat design trend, take a look at this PSD template for IT companies. With its simple layout it will be a matter of hours to create a completely new design. Choose this template as a basis of your site to set up a solid, user-friendly web presence.
Get This Template
17. Foodhouse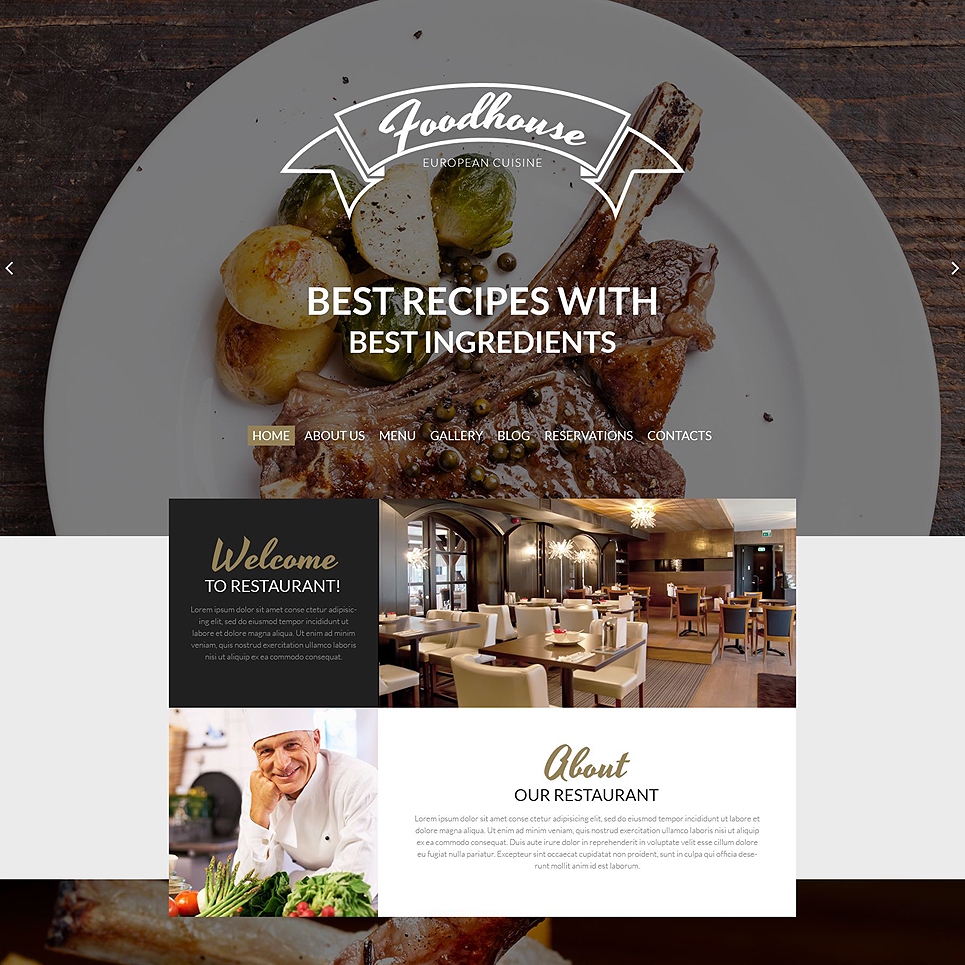 Foodhouse is a contemporary and ultimately customizable layered PSD template that is perfectly tailored for setting up any restaurant or food delivery service website. It will help you develop your style via its stylish handwritten typography, a vintage logo, and a creative location of content areas.
Get This Template
18. Business Consultant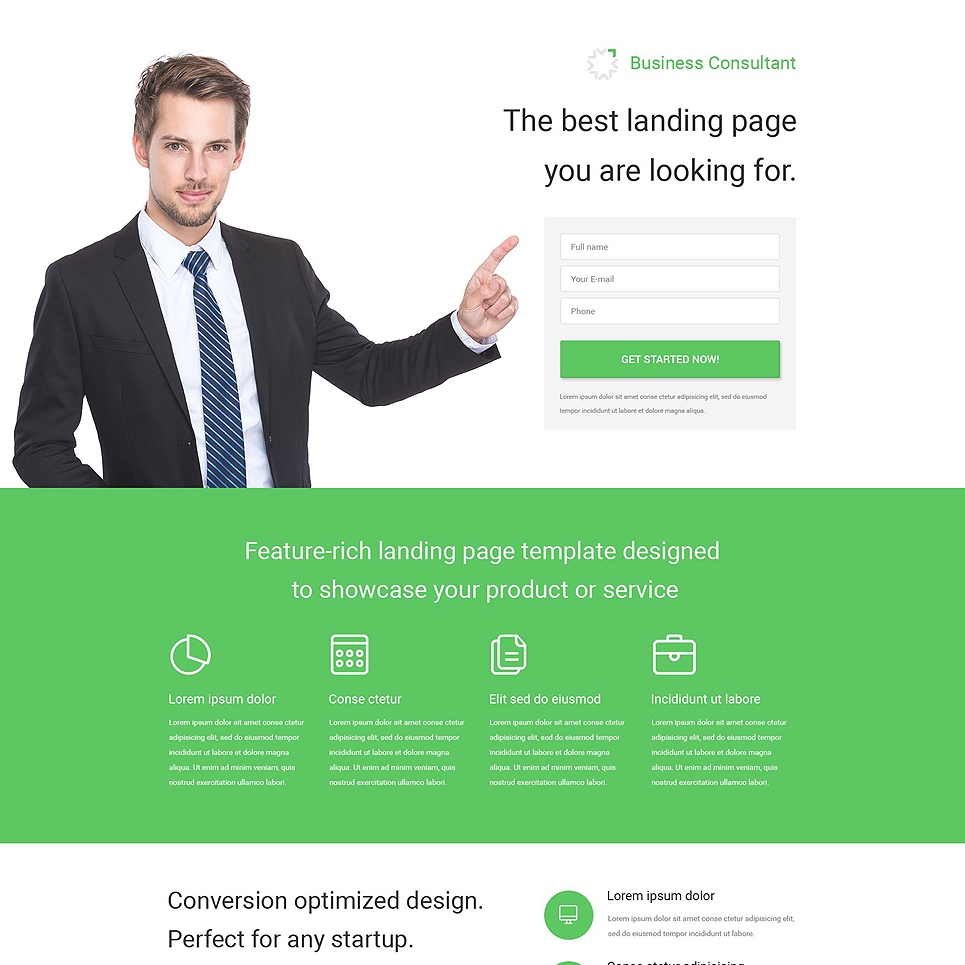 The sleek and clean layout of this multipurpose template will help you build a landing page that really works. A personalized hero area with a newsletter form will boost the number of subscriptions; additionally this form has been duplicated in the footer for even better conversion rates. This template also includes readymade pricing tables to let you launch your website immediately.
Get This Template
19. Xterey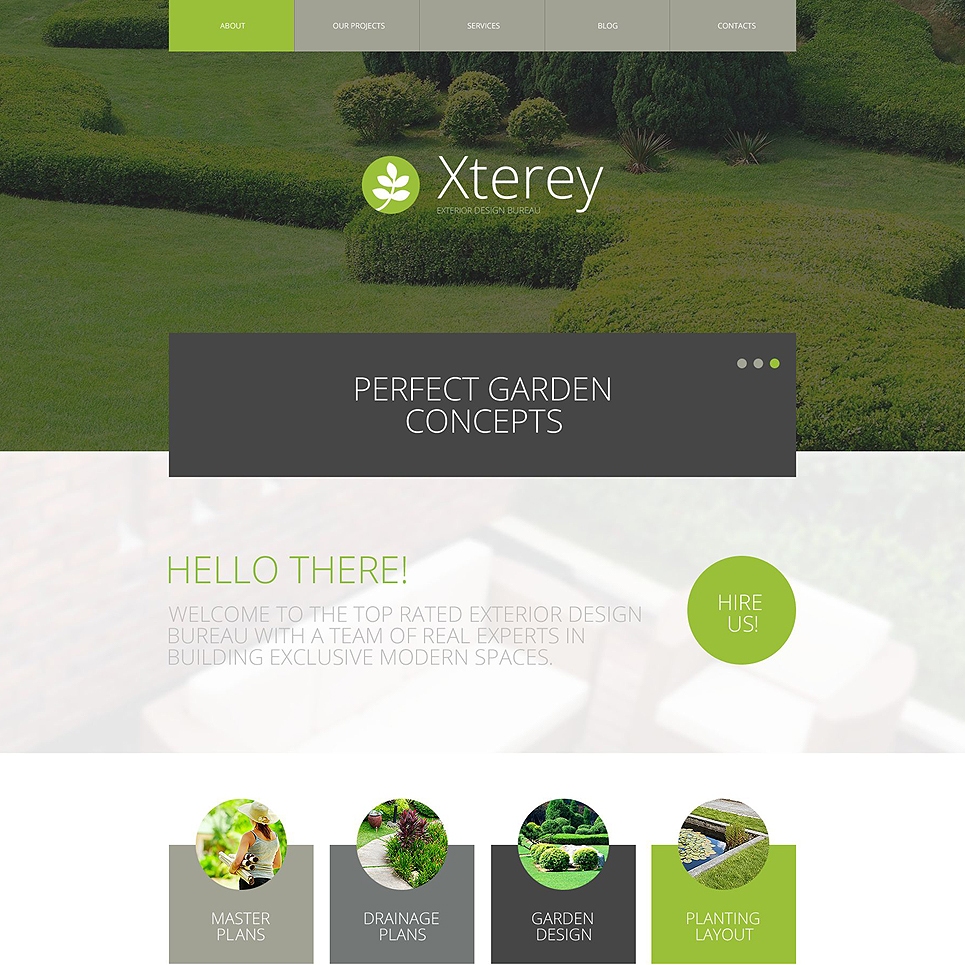 This template is a number one choice for landscape design companies. It includes both plain, flat areas, and ones with photo background. By choosing different combinations of colors, images, and fonts you can create an infinite number of new designs.
Get This Template
20. Archex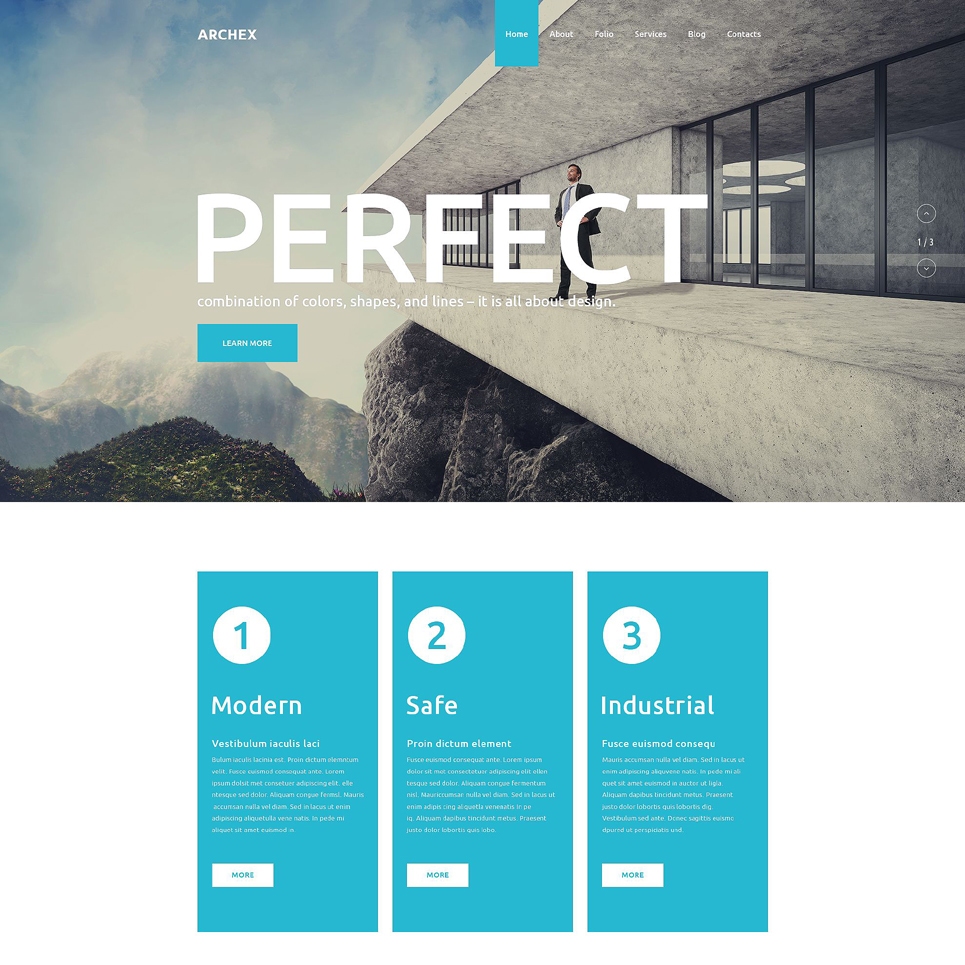 This PSD template for architecture and home design agencies has a modern solid design. It relies on high-quality photography, thanks to which your website will get a new look with every new photo. This template has an unusual vertical slider in its hero area.
Get This Template
We hope that you liked the designs we've picked for you. They are not only dirt cheap (only $11 per template), you can also use each of them in many different ways. Why not start your own layout inventory today?
Your opinion is important to us. What design of those listed above do you like most, and why? Please share your thoughts in the comments.