The use of an API for zip codes is an important way to save time and money. Such coding must be in place behind the scenes for information to be gathered. This can help you pinpoint certain markets. It can help you identify resources in a given zip code range. It can even help you identify the distances between target areas you want to cover.
Selecting the best API for zip codes to be properly created without a new code for each of them is ideal. Not all of the options offer the same value or work easily. Many businesses rely on ZipCodeBase because it is easy to use, reliable, and it helps them to get the job done successfully. Any time customers are filling in details, it all has to work correctly.
This is a SaaS platform, and it can easily be integrated with the system you already have in place for the business. While it offers complex information without delays, it isn't hard to use. There are features of the program that allow you to customize how you will use them for your specific needs.
Relying on this program helps the business to be professional and efficient. If there are problems, it can result in costly mistakes for the business. It can prevent projects from being completed on time. It can cause the business to miss their mark with the goals they set out to achieve.
Avoid Creating Codes on your Own
A significant value with the use of ZipCodeBase is you don't have to create codes on your own. Creating them from scratch takes time to complete. Each will need to be tested for errors. If any errors are found, corrections take additional time. Then it has to be tested again. This cycle repeats until it is working as it should. This API allows the information to be generated for you.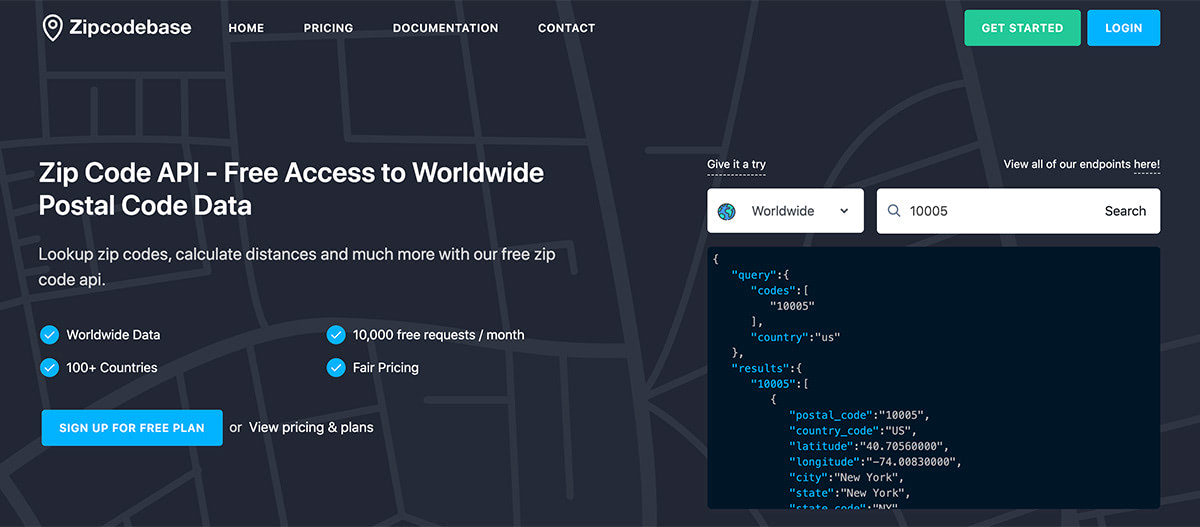 The use of this system is very fast. The setup is done before you know it and then you can use it for information. Within a matter of seconds, you will have the information you need. The amount of time this app can save within your business on a daily basis is amazing! Not only is it fast to use, but the accuracy is hard to match!
Works Everywhere
Your business may be focused on local customers or it may be on a global scale. ZipCodeBase is able to quickly and correctly gather zip codes from just about anywhere. This includes more than 100 countries around the world. All of the documentation you need is there, making this one of the most efficient API apps out there.
It is a complete solution for your business. All of the pieces of the puzzle are there for you to benefit from. When compared to some of the competition programs, this one is at the top of the list. Some of the similar programs are filled with errors and problems that make it hard to rely on them for your business needs.
The documentation page for each zip code provides you with informative details about the area. This is a perk that extends beyond just capturing that zip code data for you. Those details can help you make various business decisions. It can reduce the time you spend conducting additional research on an area as those details are already provided to you with this app.
Registration
Registration with ZipCodeBase is fast and easy. It is free up to 10,000 API calls per month! There are various plans available to review before you sign up. You may decide the free option is sufficient for your needs. If you need additional features select the plan and price that works for your needs and budget.
Think about the number of requests you think you may have per month. This can assist you in selecting the right plan. Other services you may be interested in from the provider include:
HTTPS encryption
Onboarding
SLA
It doesn't matter if you are a brand new company or one established. It doesn't matter if you are a small business or a major enterprise. If you aren't sure of the plan that is right for you, talk to someone in support. They will ask some questions and share with you the best option to start out with.
The program offers flexibility, allowing you to change your plan at any time. You may discover down the road your business has expanded. As a result, your current plan isn't sufficient anymore. You won't be locked into anything long term. You can modify it or cancel it at any time. Since this is one of the best API programs out there, most customers use it for the long-term.
Affordable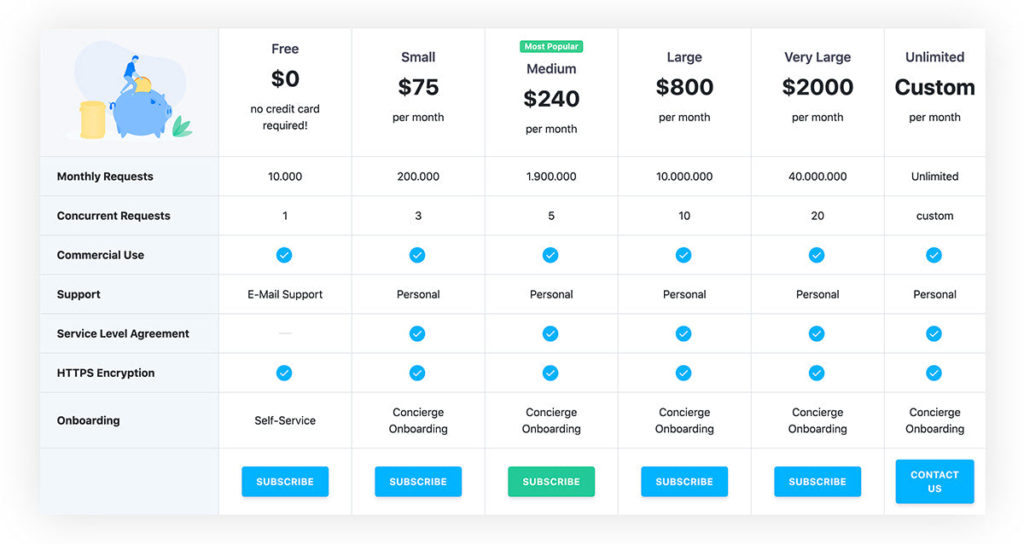 Keeping your overhead low while operating efficiently is important. The cost of ZipCodeBase services depends on what you select for your plan. The cost tends to be less expensive than similar services offered by their competitors. You can pay by the month, but to save more, consider paying annually. There is a 20% discount offered if you pay for the entire year.
This service isn't expensive, and it actually pays for itself. The amount of time it saves within the business is important. The accuracy also reduces time and money wasted due to errors and incomplete information. It is a thorough program you can count on to get you results that are current.
Format and Functionality
Customers appreciate the zip code format with this app. The information is provided in JSON, making it very easy to read. The software is also simple to navigate and work with. There aren't any complicated elements to get it set up or to use it successfully. The integration doesn't take long at all.
Customer Support
Should you have questions or need help, the support team at ZipCodeBase is always there to assist you. They can be reached online or by phone. The agents are friendly, knowledgeable, and they will find a solution that works for your issue. While the program is easy to follow and use, you will never be on your own to figure anything out. Reach out to support when you need it!
There won't be a long wait for support either. They will get back to you rapidly. This company understands the value of quality customer support. They understand if you have any questions or issues with their app it creates a concern for your business. They never want to see that happen. They will have you back on track before you know it!
Frequently Updated
You can count on ZipCodeBase to help you accomplish the task in less time. It is efficient to use and reduces the amount of time for coding work. This API continues to be updated on a regular basis. As a result, the best technology is in place. The features are updated to ensure they are user-friendly. You never have to worry about the platform being outdated.
The company pays attention to changes in their customer needs. They listen to feedback so they can continue to make the app exceptional. Ongoing testing and research take place behind the scenes. When there are updates to the ZipCodeBase app, they have already been evaluated and any problems worked out. You can benefit from those updates!