Everybody is using web tools and different services on a daily basis. Freelancers, entrepreneurs, bloggers and pretty much everybody else.
These web tools and services make our lives better. Now if we need a website and we cannot spend thousands of dollars on a fully customized design, we can use a website builder and without any knowledge, we can end with a gorgeous design in 5-10 minutes. Or we can select a WordPress or Joomla themes. Same happens with our logo, using the right platforms.
Need your website to do more? We've got you covered. POWr plugins are the missing puzzle pieces you need for your website to add functionality and grow your business online.
Below you will find almost 40 web tools and services that will highly help you.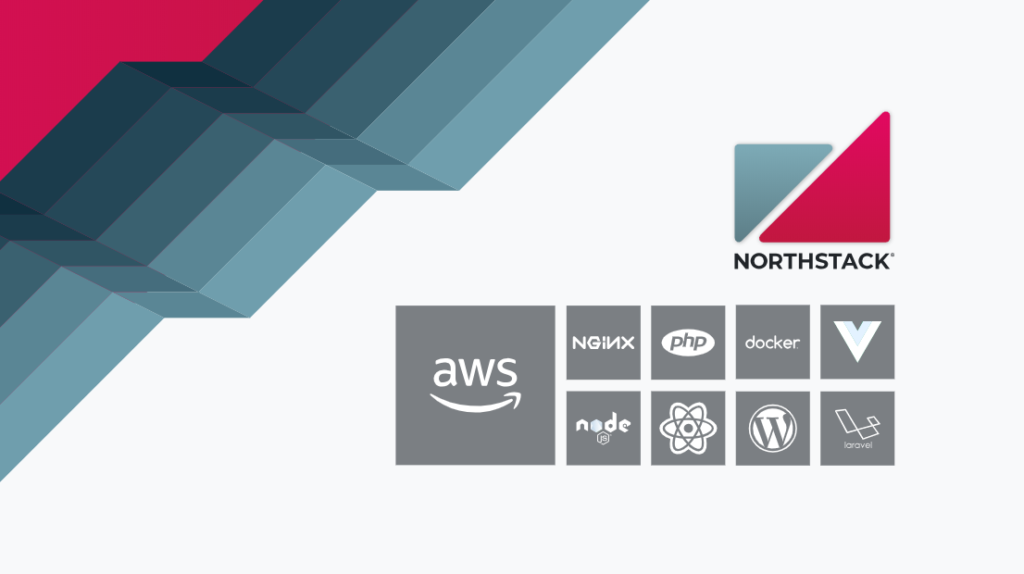 NorthStack® is a managed application hosting built on a modern serverless AWS stack. Deploy vanilla or headless WordPress, Node, or static sites with ease. CPU, DB, Data Transfer, and Disk are independently metered and elastically autoscale.
Use the pricing calculator to estimate your monthly Northstack fees. Keep in mind that it is preliminary pricing.
It's not shared. It's not VPS. It is a Serverless.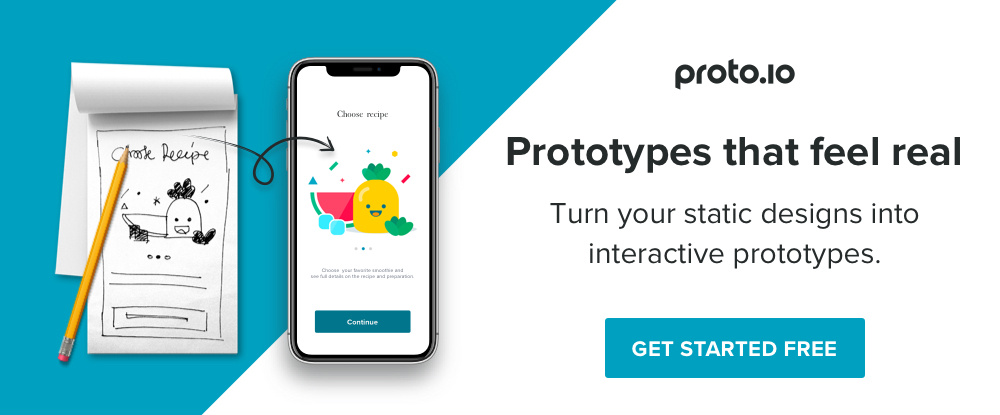 Proto.io is a powerful and complete prototyping tool that will help you turn static designs into interactive prototypes. Anybody can use it, even without any coding skills or previous experience and it is best suited for web designers, developers, entrepreneurs, and product managers. As a suggestion, check their demo page to see a few examples of prototypes folks like you have created using the tool.
Launched in 2011, Proto.io is used by over 500,000 satisfied individuals and all sorts of companies, including some of the world's top corporations. This all-in-one solution is packed with a drag-and-drop builder, a friendly interface and tons of other features and options. The level of possible project customization is very high, the team behind Proto working constantly to add more and more options. The tool's latest feature is the possibility to add Adobe and Google fonts, and even your own custom fonts. All the fonts are being managed within Proto.io's revamped Font Manager.
Try it for free for 15 days, you don't need a credit card.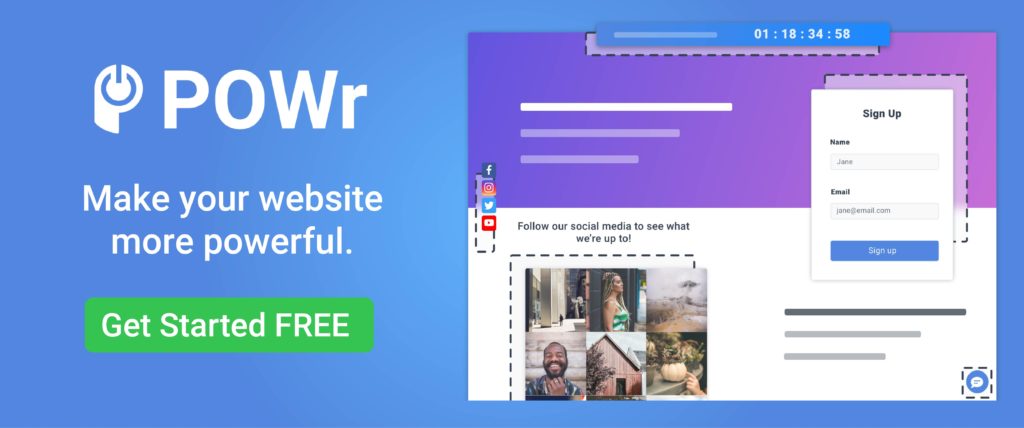 Since 2014, POWr has helped over 8 million websites worldwide to better convert, collect valuable information, get more followers, support and engage visitors. They offer a complete library of tools to grow any website without having any special skills or coding experience.
There are 50 plugins structured in categories, depending on what you want to achieve. Make your website more powerful with sign up or contact forms, galleries, promotional countdown timers, live chat and much more. Each plugin can easily be edited to be a perfect fit for your website, in a couple of minutes, and can be added to your website with a single click. The process is super simple and straightforward.
POWr works excellently with all website platforms, including WordPress, WIX, Weebly, Shopify, and many others.
Sign-up for free and make your website stand out from the crowd.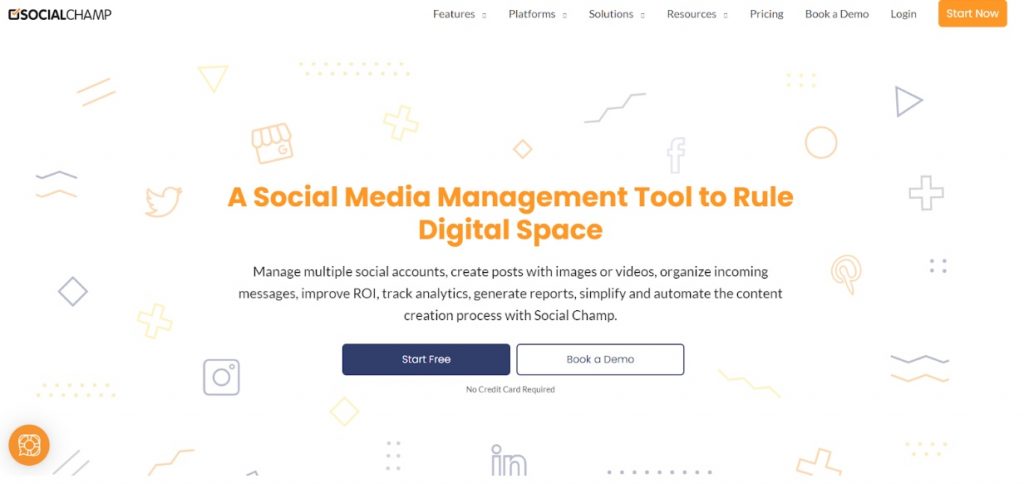 Social Champ is a well-rounded social media automation tool that helps you to automate your daily tasks, from planning and creating to analyzing and tracking all your social media posts.
It is a feature-rich tool that allows you to create, edit, schedule, and publish on all major social media platforms such as Facebook, Twitter, LinkedIn, Instagram, Google Business Profile, Pinterest, TikTok, and YouTube. The tool offers multiple features such as Auto RSS, Social Inbox, Bulk Upload, Team Collaboration, and more. Social Champ has an easy-to-use centralized dashboard so you can manage all your social media actions under one roof.
Try their exclusive FREE plan with unlimited scheduling options.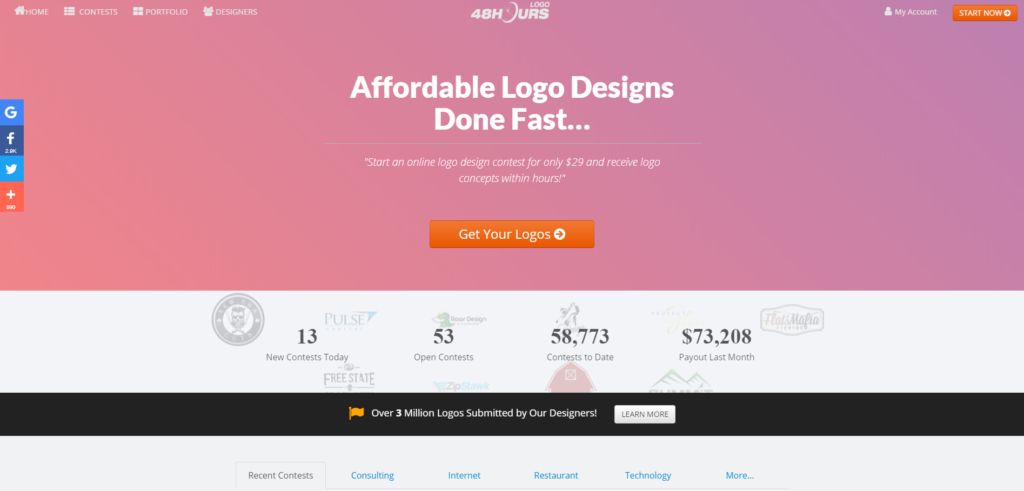 48HoursLogo delivered tens of thousands of gorgeous logos since 2010 when the service was launched. It is a popular logo design platform where you can launch a contest and let talented designers compete for you. You will get several designs to choose from.
Try it, the logos look great and the pricing is affordable.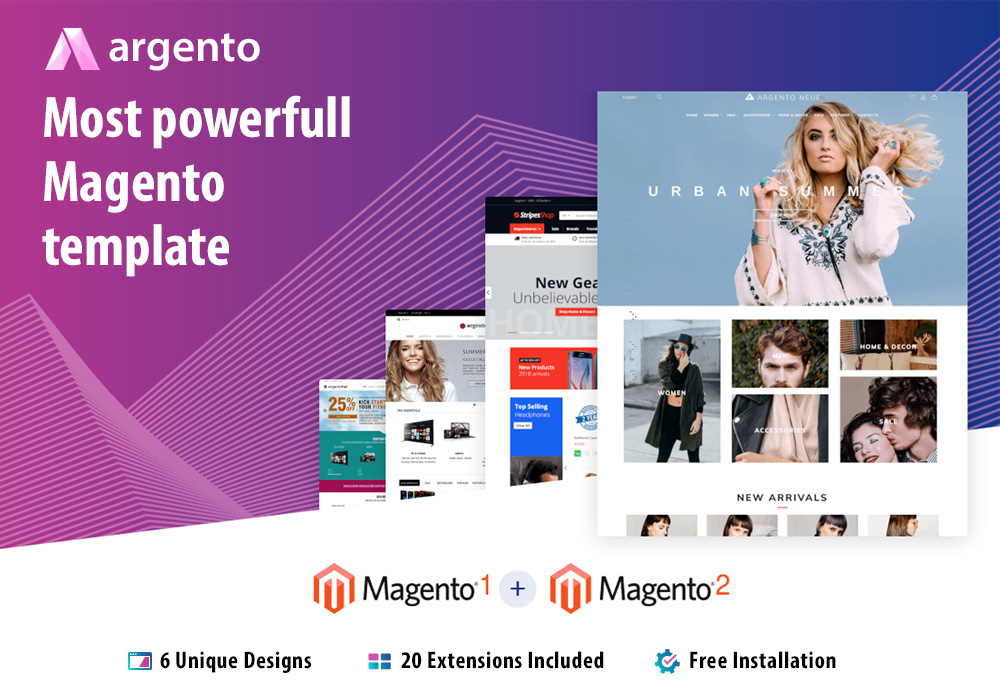 Argento is the most complete and powerful Magento theme on the planet, being loaded with tons of features and options. After the free installation, you will find 6 unique designs, 20 extensions that will make your shop stand out of the crowd and plenty customizations that you can easily make.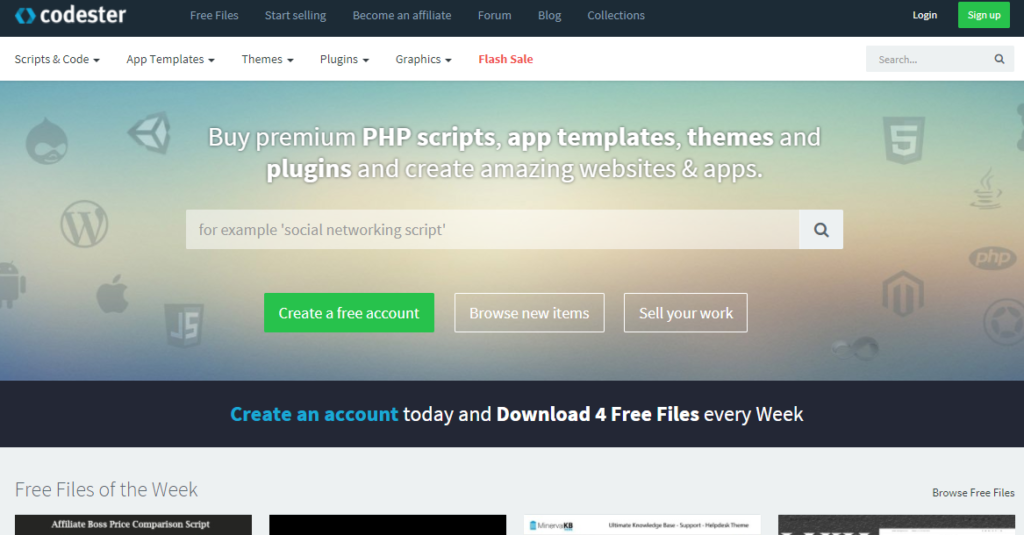 Codester is a huge marketplace for designers and developers where they can buy thousands of premium website themes, app templates, scripts, codes, plugins, graphics and much more. Always check the Flash sale section where hugely discounts items are sold.
If you are looking for an additional income, you can choose to sell your items via Codester, they are not requesting exclusivity over your items.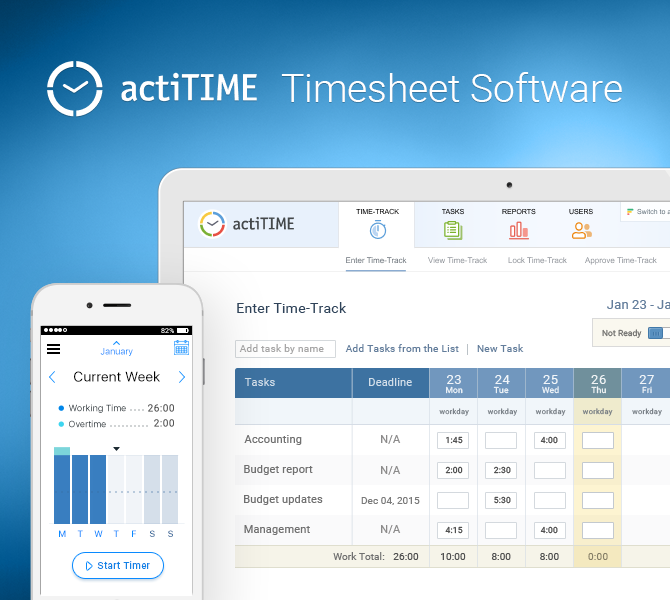 actiTIME is a complete, professional and simple to use time tracking software that works great for all kind of companies, including for Fortune 500 huge corporations. Use it to track how much time a task takes, to know how you are paid, including overtime and leave time, to simplify payroll calculation and much more.
Try all features of actiTIME Online timesheet for free for 30 days.

Bad links are extremely bad for your business and we all hate them. With one click, Dr. Link Check will scan your website for broken and malicious links, and send you a comprehensive report that will show you how you need to fix.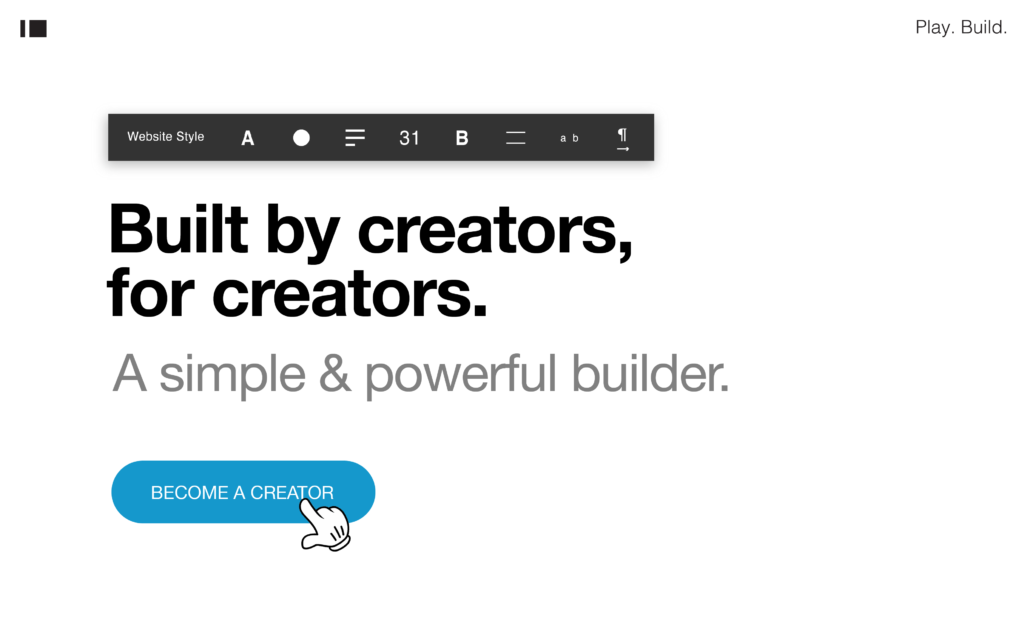 With over 17 million created websites, IM Creator is the most powerful and completely free website creator on the market. It has a brilliantly intuitive builder, lots of templates, and a friendly interface that will guide you through the entire building process.
Anybody can create a gorgeous and fully functional website with IM Creator.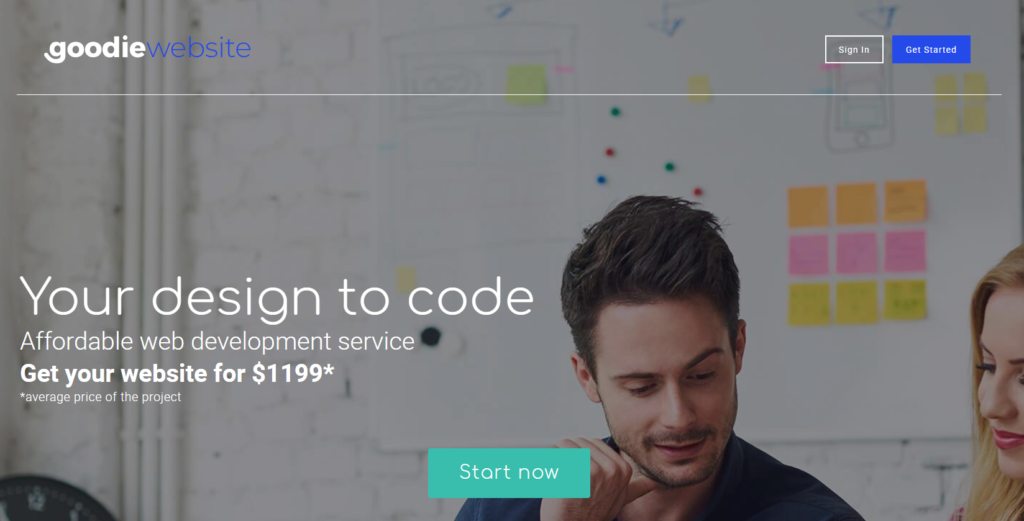 Goodie is a professional and popular web development service where the average price of the website is $1,199. It is best suited to small companies, for simple WordPress websites, for 1-10 page websites and for designers looking for a reliable web development partner.
Get in touch with Goodie.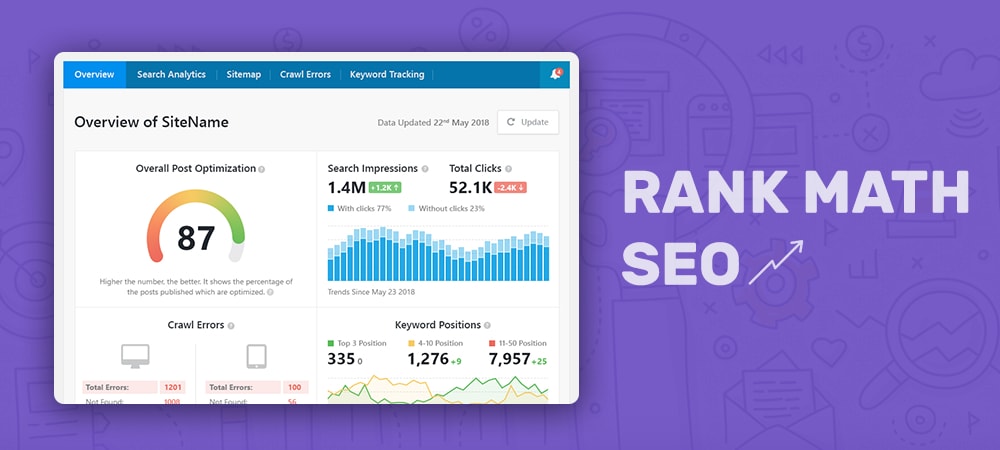 Rank Math SEO is the WordPress plugin that will change how your website ranks in the search engines. This professional SEO plugin configures itself, no need for you to intervene and fine tune it every few days.

Install it and check where your website is in the search engine after a month.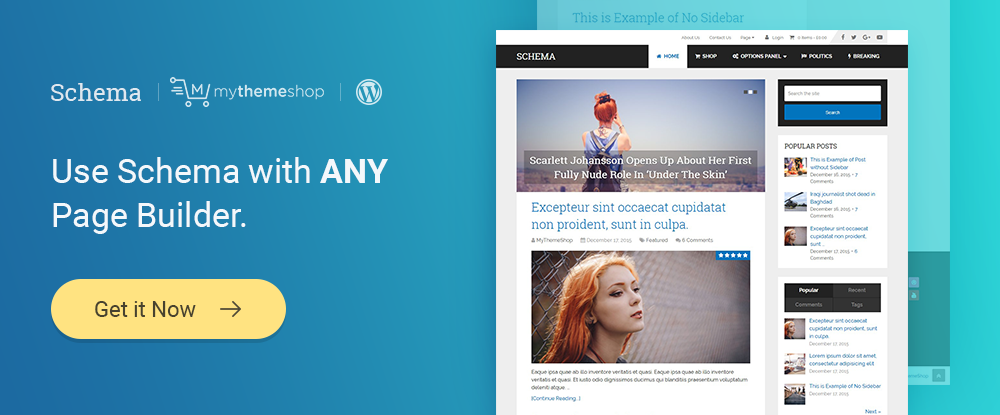 Schema is a lightning fast, ultra-SEO friendly and pixel-perfect WordPress theme that is super simple to customize to be a perfect fit for your projects. It works excellent with any page builder on the market, is highly optimized for this.
Schema and its unique features will help you create a website that stands out of the crowd.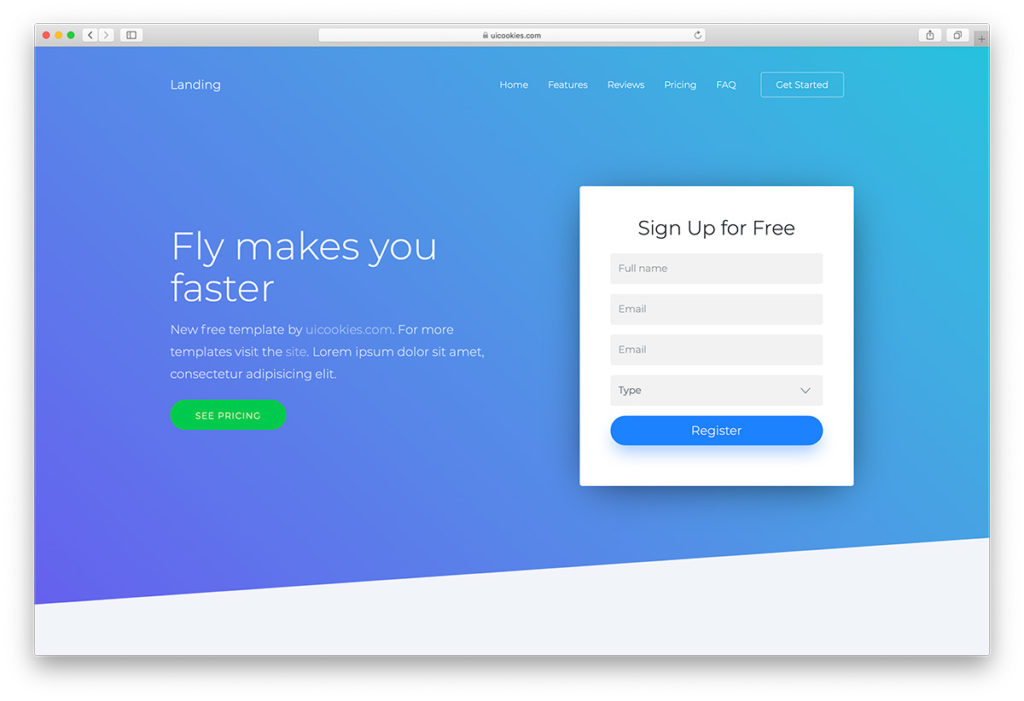 Landing is an excellent free one-page Bootstrap 4 template that you can use to present any product or service that you want. It is fully responsive, it has a pixel-perfect design and it is loaded with tons of features and options.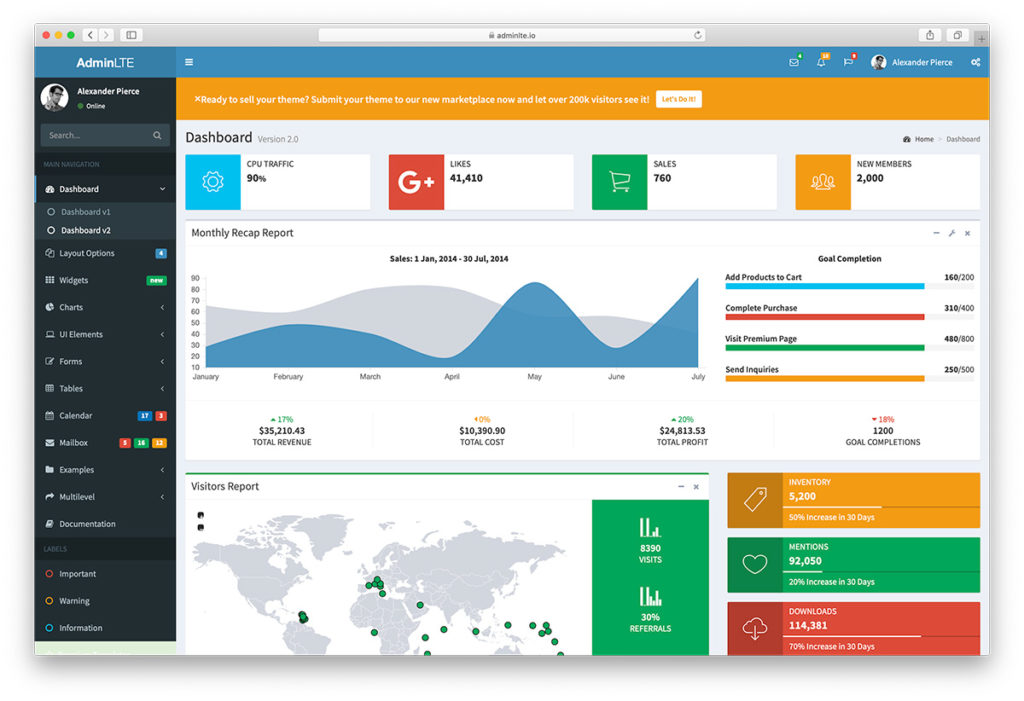 AdminLTE is a highly respected and popular open source admin dashboard & control panel theme which is built on top of Bootstrap 3. There are 3 awesome, premium templates which are packed with lots of features and options.
Check the Live preview.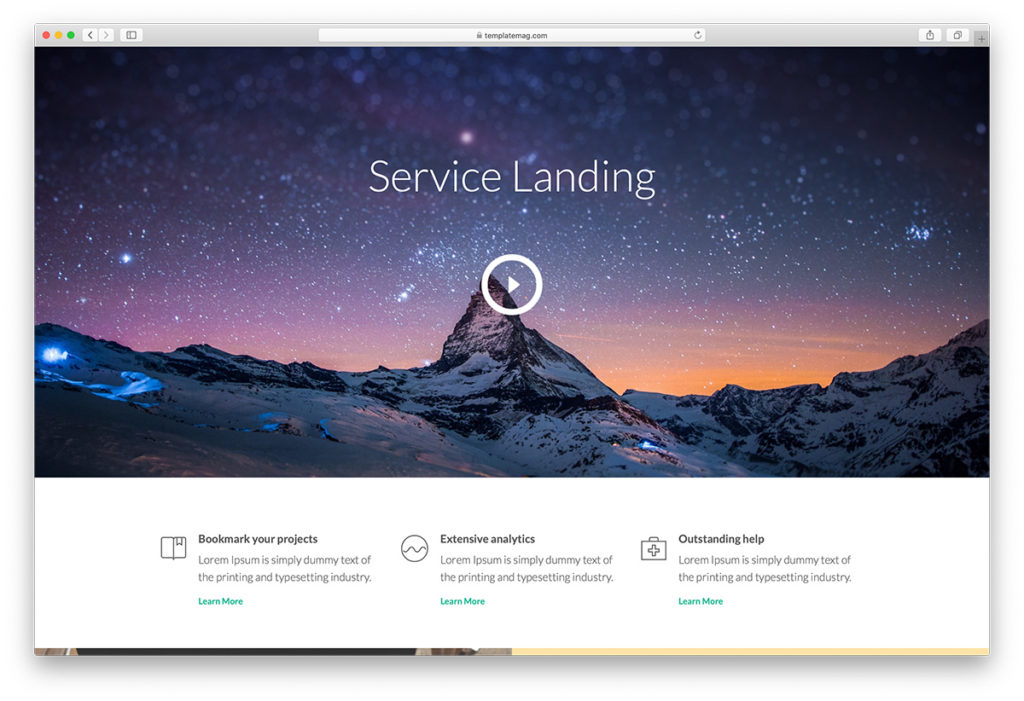 ServicesLanding is one of the best landing pages template on the market, having a gorgeous design and lots of features that will make your website beautiful, attractive and highly converting. It is fully responsive and super-simple to customize.
MailMunch – Create Beautiful Landing Pages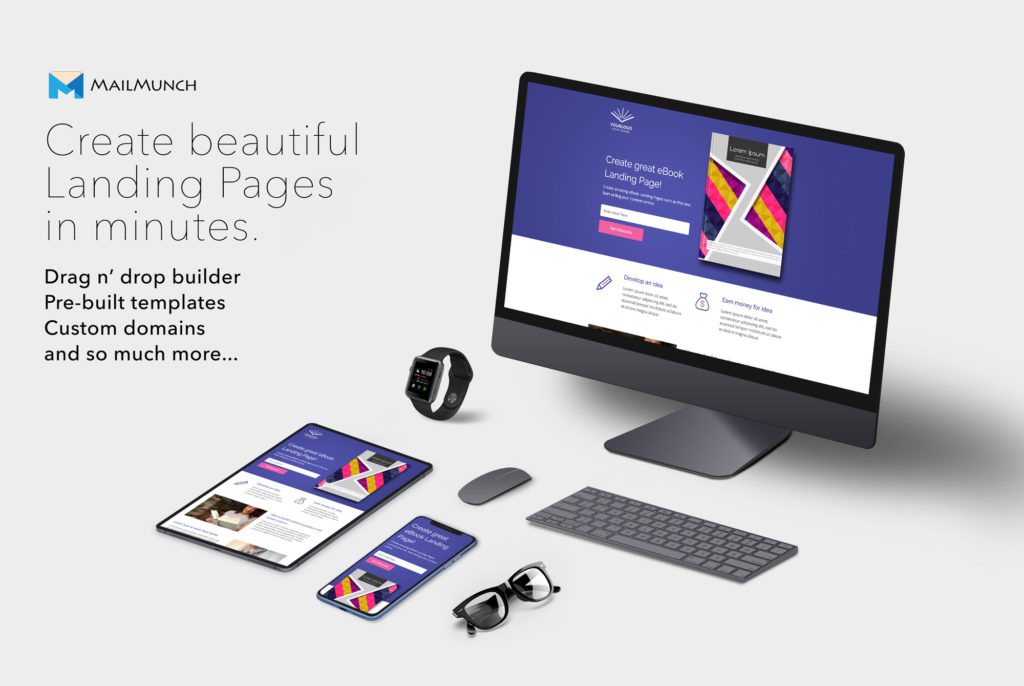 Looking to create high-converting landing pages and squeeze pages without having any coding skills? MailMunch is the best in the market for these tasks. It is loaded with an excellent drag-and-drop builder, pre-built templates and much more. Use it to create unlimited landing pages and increase conversions by up to 400%.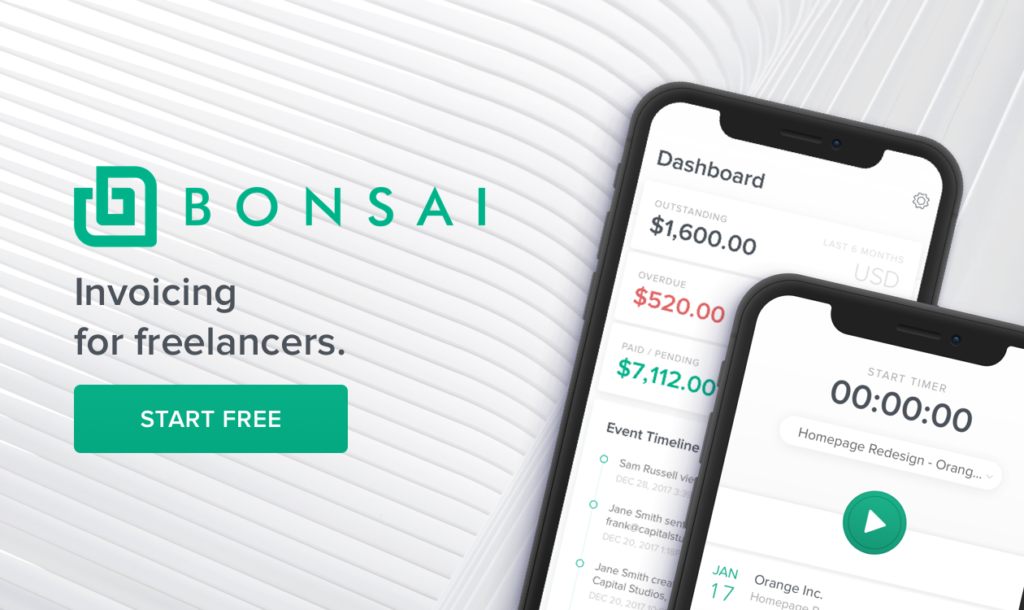 Bonsai is a dedicated invoicing platform for freelancers, being used by over 100,000 happy users from this niche. Freelancers are using it also to create proposals, sign contract and much more. Being a dedicated solution means that everything is where it suppose to be and works smoothly.
Try Bonsai for free.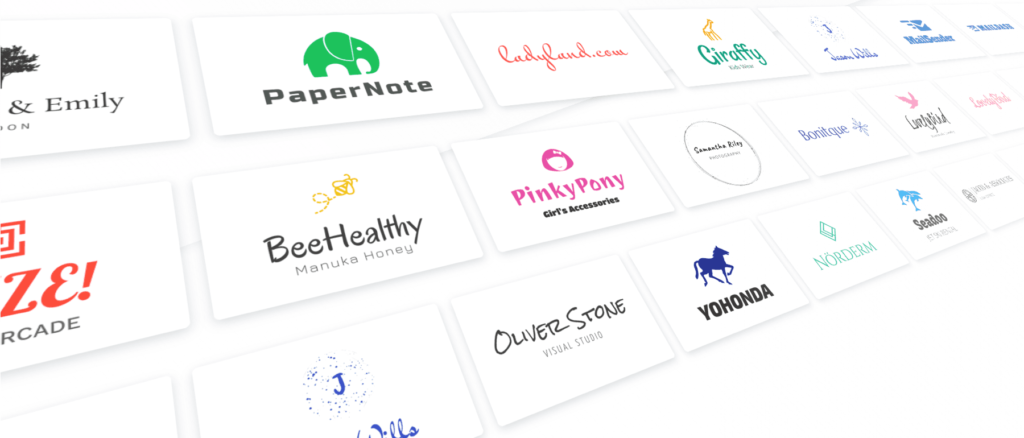 Logomaster is a powerful free online logo maker that creates pixel-perfect, unique logos in minutes. You cannot tell if a logo was made by a designer or by the computer, the results are outstanding. Try it.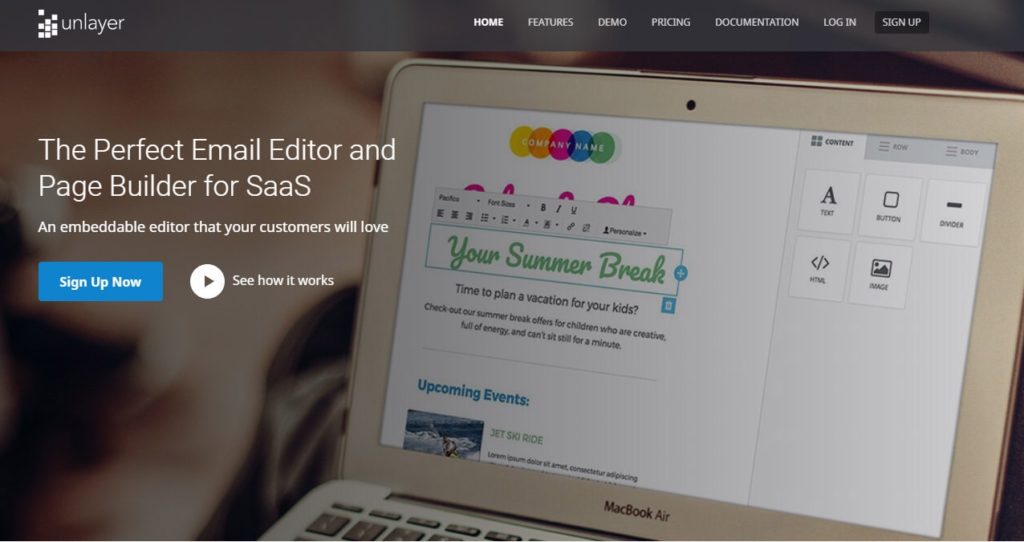 Looking to add an embeddable editor that your customer will love? Unlayer is the best in the market, letting your customers create gorgeous, responsive emails templates and landing pages right from your app.
See how it works.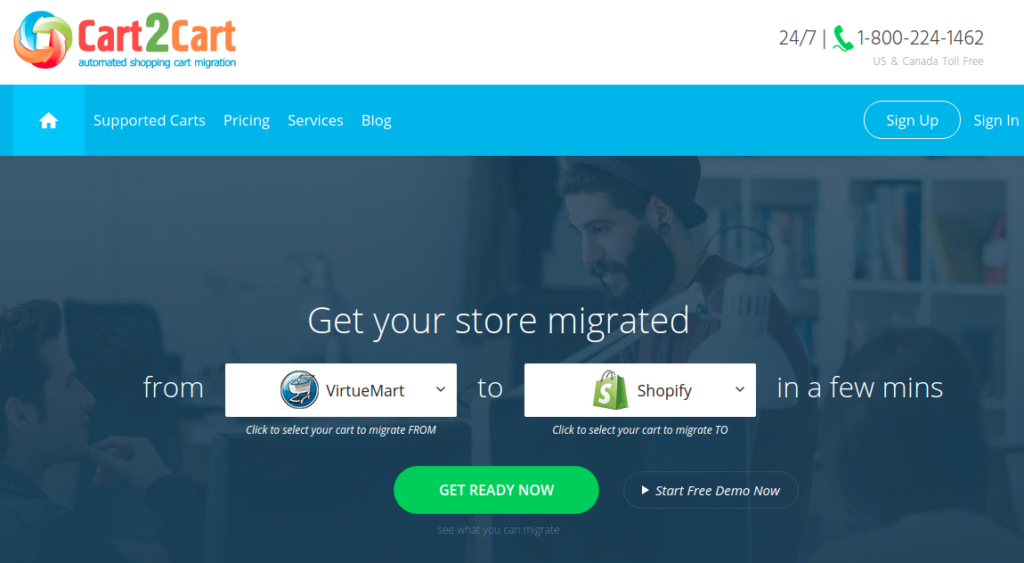 Cart2Cart is a popular automated shopping cart migration service that simplifies the whole migration process. With the boom of eCommerce and online buying and selling practices becoming more and more common, eCommerce platforms constantly roll out new features, tools, and capabilities on top of better responsiveness and appealing price policies. Online retailers and organizations with eCommerce operations tend to switch from one cart to another and the whole process can be a hassle. Cart2Cart makes the whole migration journey fast and simple and less expensive. It supports more than 75 eCommerce services providers, including Magento, Shopify, Etsy, and BigCommerce to name a few.
Start a free demo now and see Cart2Cart in action.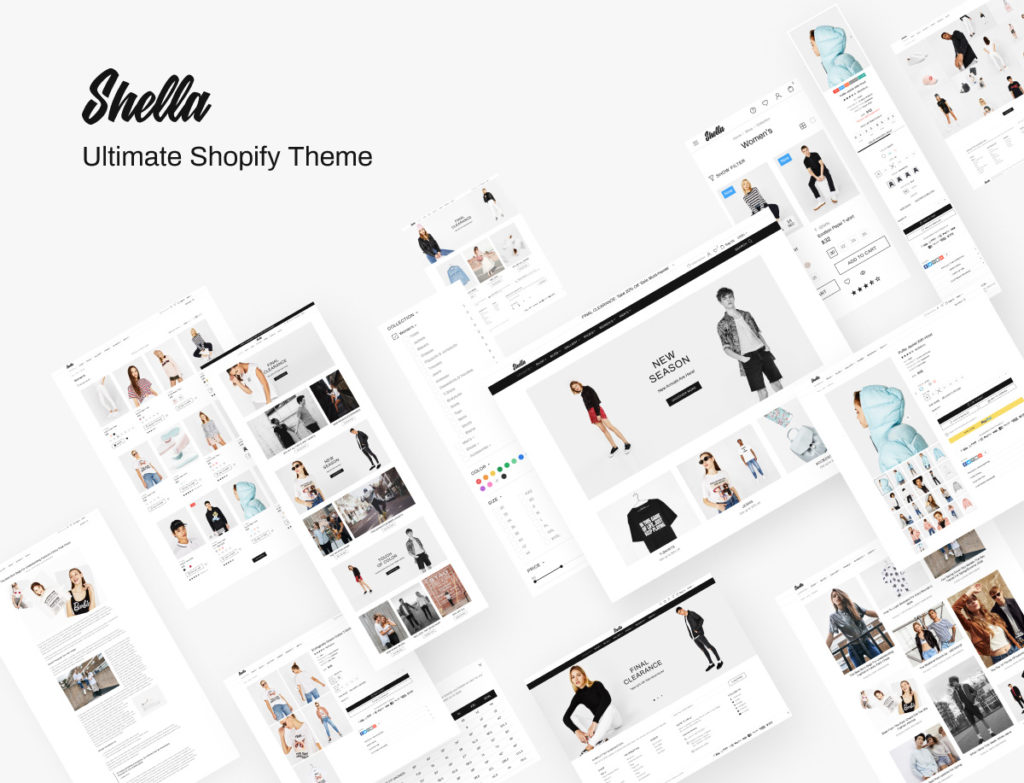 Shella is a powerful Shopify theme which is loaded with over 68 pre-designed, pixel-perfect pages and tons of features and options that will make your website stand of the crowd. With Shella you will save a lot of money as it's an all-in-one solution, you don't need any additional apps, everything you need is there.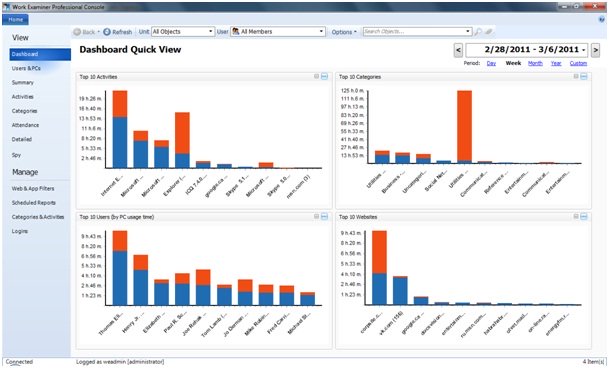 With Work Examiner, you can easily monitor employee internet usage at work. The interface will show you detailed web usage analytics, scheduled reports, stealth mode and much more.
Start a free 30-day trial and see Work Examiner in action.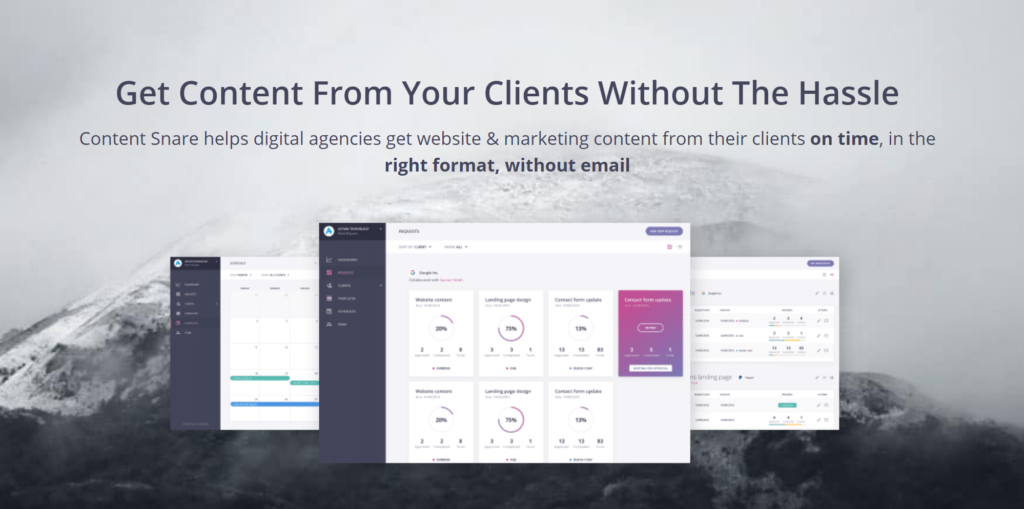 Content Snare will get the content from your customers without you sending 1 email. Put on auto-pilot this difficult and time-demanding task, so you can focus on your main activity. ContentSnare is super simple to customize and it takes less than 5 minutes to put everything on auto-pilot.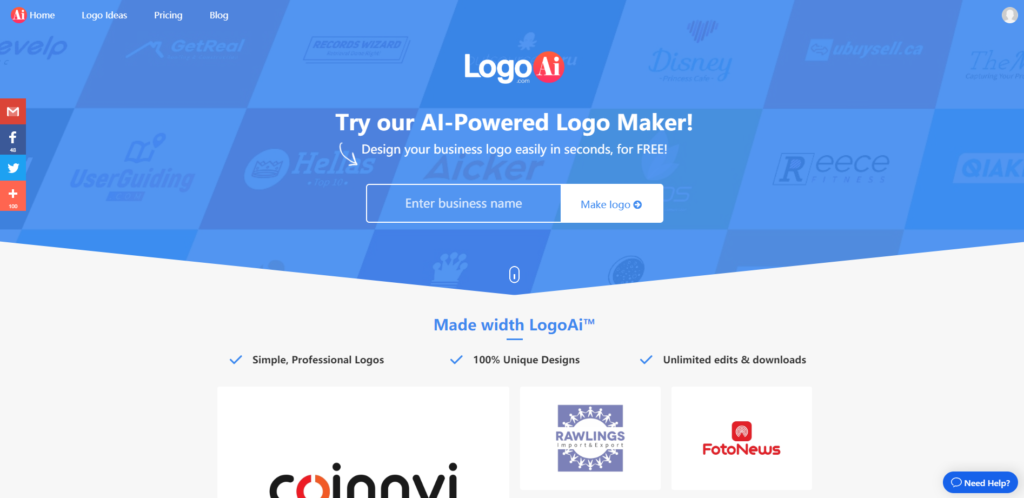 LogoAI is an artificial intelligence logo maker that will help you create a brilliant logo design in minutes, by simply entering a business name, a slogan and adding a symbol. The rest is done by logo maker that will show you hundreds of options.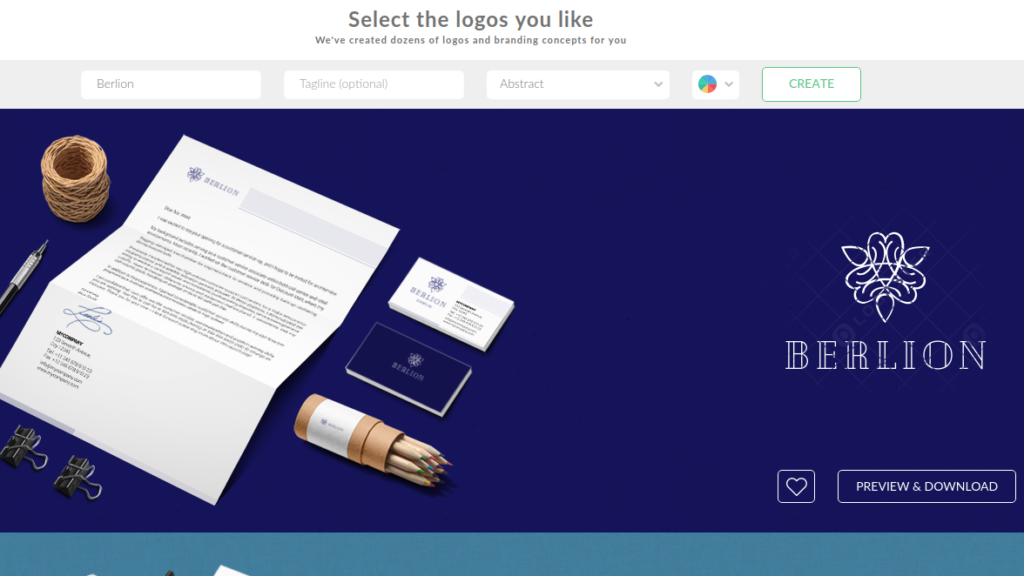 Logaster is the most popular and appreciated free logo maker on the market, being used by thousands of companies and entrepreneurs to create unique, pixel-perfect logos. In a few minutes, you will have lots of designs to choose from. Try it.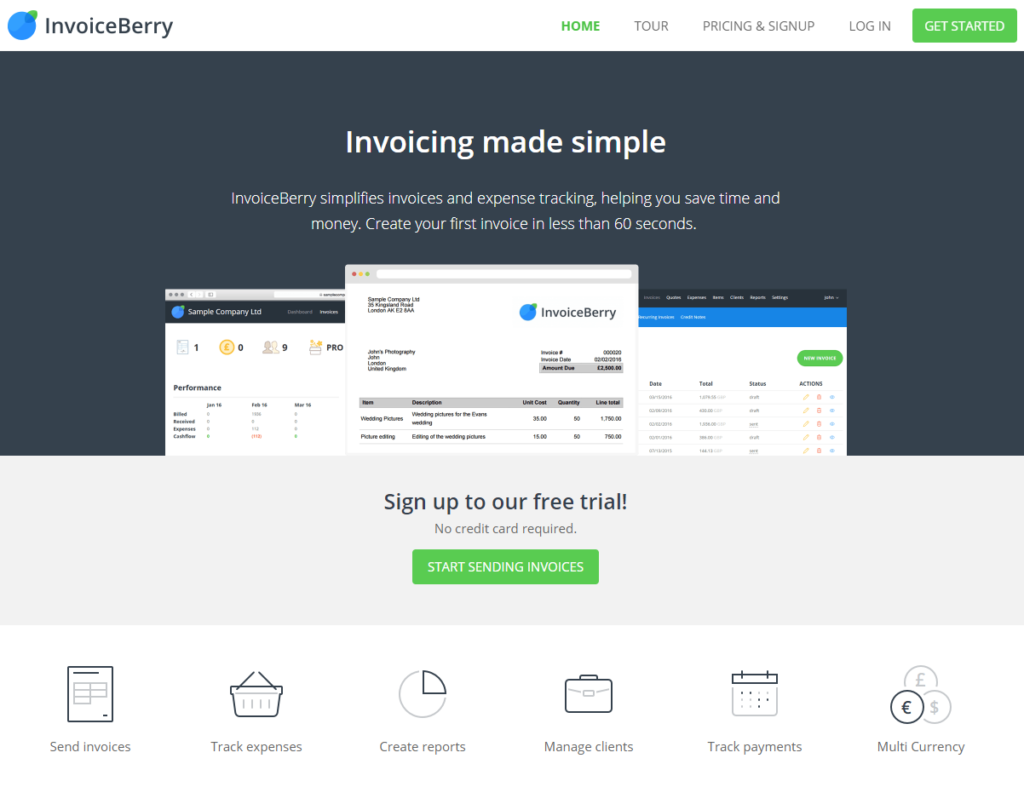 InvoiceBerry is a complete invoicing platform that you can use to send invoices, track expenses, create reports, manage clients, track payment and much more. The friendly interface will guide you every moment.
Start a free trial with InvoiceBerry.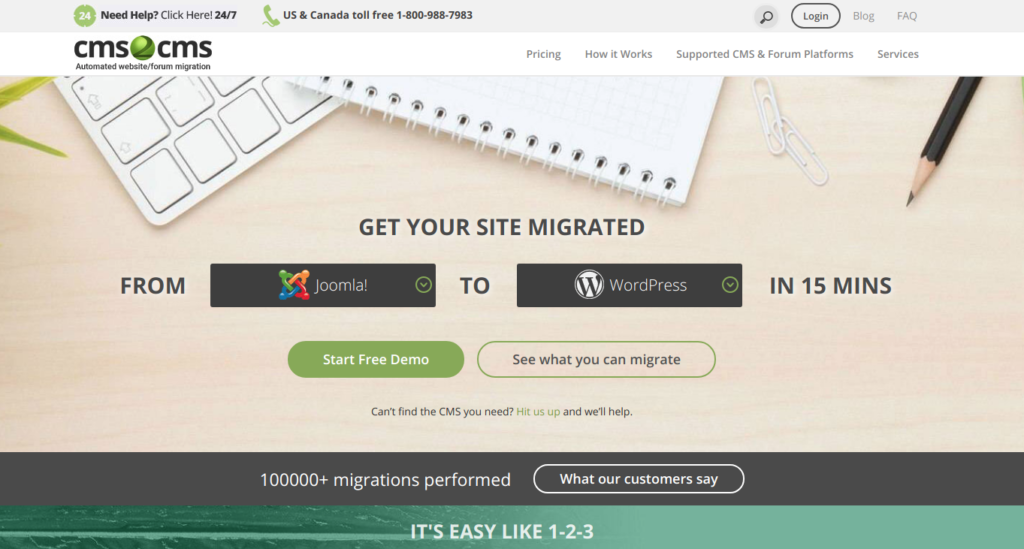 CMS2CMS is a popular automated service for migrating content management system and forum from a platform to another. It supports the well-known platforms like WordPress, Joomla, Drupal, Wix, MediaWiki, TYPO3, phpBB, vBulletin, and many others.
CMS2CMS provides high-quality assistance by supporting the customers 24/7 via live chat, phone or support ticket. Moreover, CMS2CMS Team has found the solution to shatter any obstacles on the way of the website conversion by introducing an automated 301 redirect possibility. Thus, the SEO juice, ranking, and traffic will be preserved with CMS2CMS during the website migration.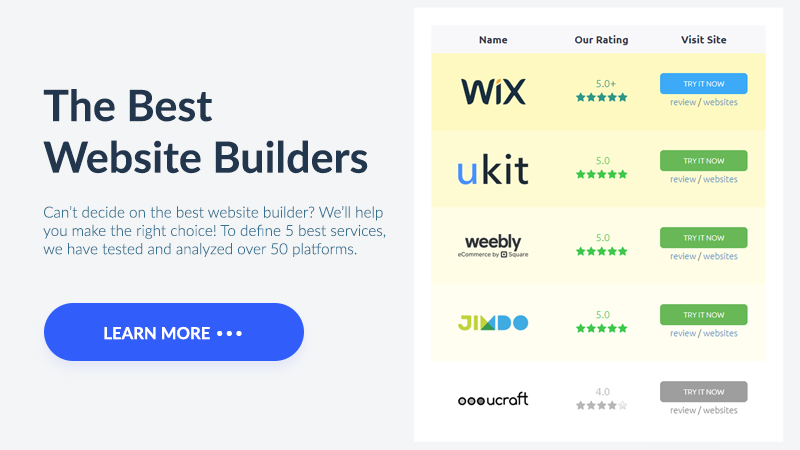 MMThomasBlog.com is devoted to reviewing website builders in order to showcase their parameters, advantages, and disadvantages as well as areas of specialization. This is the top-notch destination for users, who are right about to launch a website but can't decide on the best web building tool. When browsing the blog, you will come across guidelines on picking the right website builder.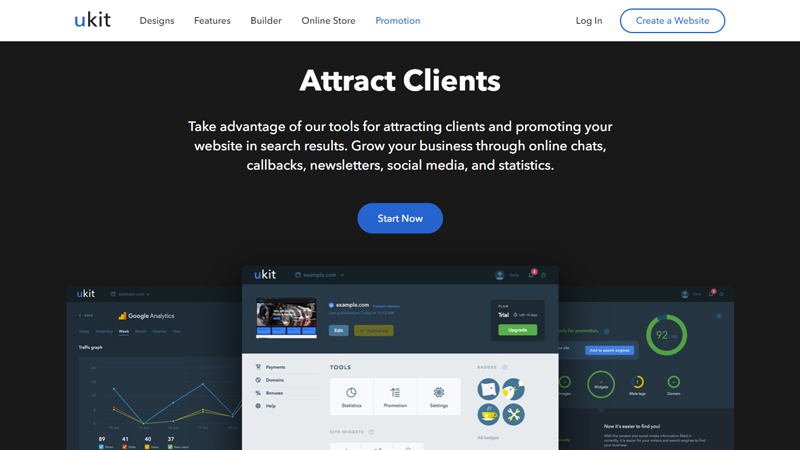 There's no need to hire a developer or a web studio to create a website. You can do it on your own even with zero coding knowledge — the uKit website builder will help you accomplish your goal. Its drag-and-drop interface is super intuitive along with comprehensive business tools, robust SEO, social media solutions, beautiful design templates and much more. Don't wait, you can get yourself a great website today!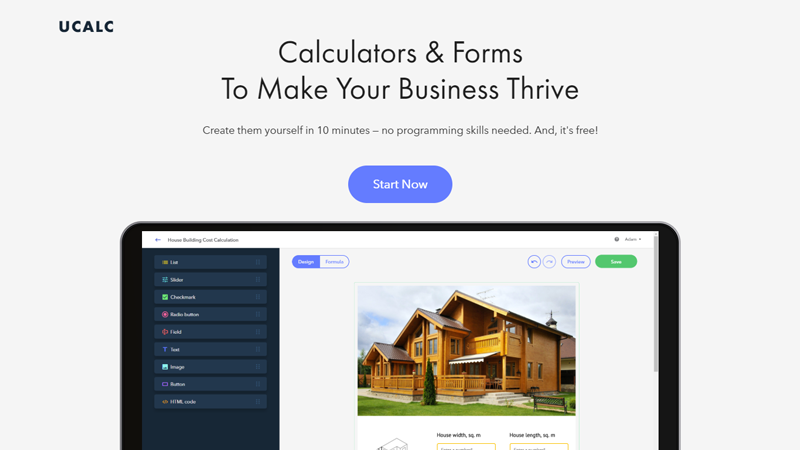 With the help of the uCalc builder, you can create marvelous forms and calculators to use on your website. All the work is done in the visual editor and you don't need to be Indiana Jones and struggle your way through the coding jungles. Just drag and drop items around, change colors, set up payment collection and Google Analytics to better understand your clients and track performance.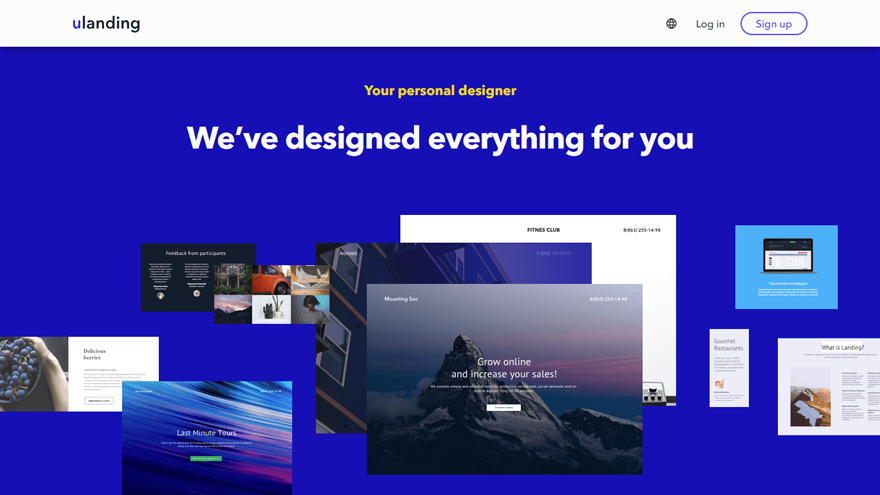 Take your business online in minutes with a fresh and powerful uLanding platform. It is an all-in-one solution for marketers and business owners who want to create landing pages that sell. With an intuitive drag-and-drop editor and extensive functionality, you'll be able to get your landing page up and running today.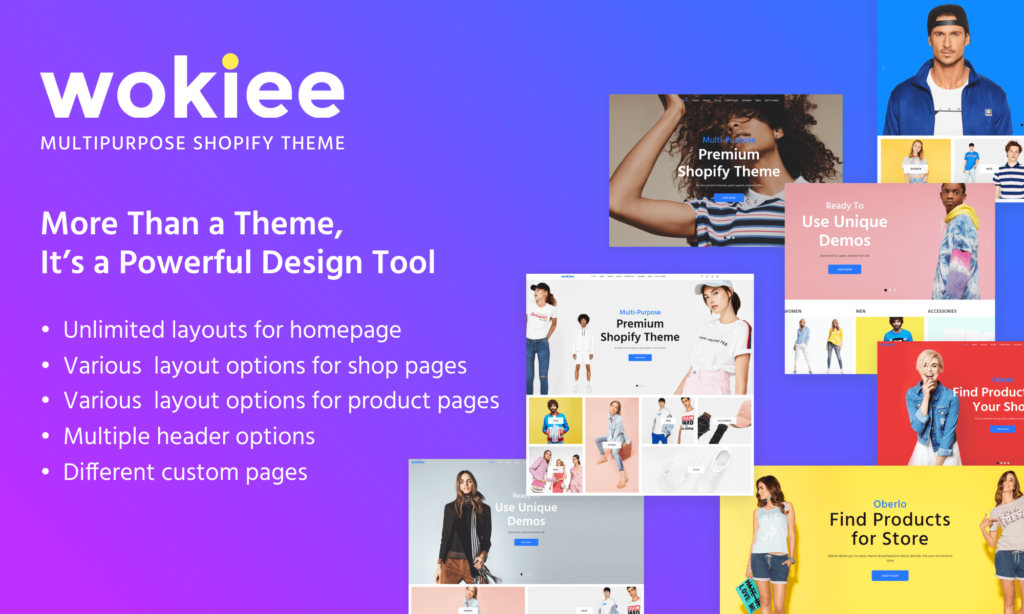 Wokiee is a powerful multipurpose Shopify theme that is loaded with tons of layouts for homepage, various layouts options for shop pages and product pages, multiple header options and different custom pages.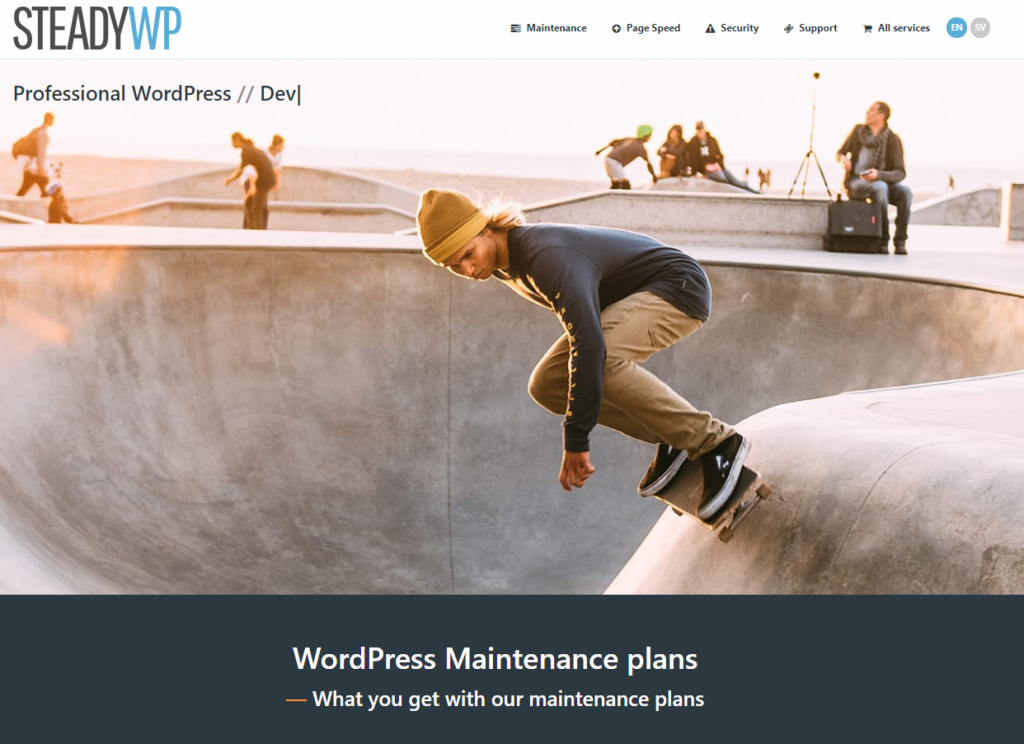 SteadyWP is a popular WordPress maintenance and support service that will help you put on auto-pilot your website and let you focus on your activity. Let professionals take care of your WordPress updates, daily backups, do 30 minutes of fixes or general development per month and much more.
These friendly guys communicate via Slack, Google Hangouts or Facebook.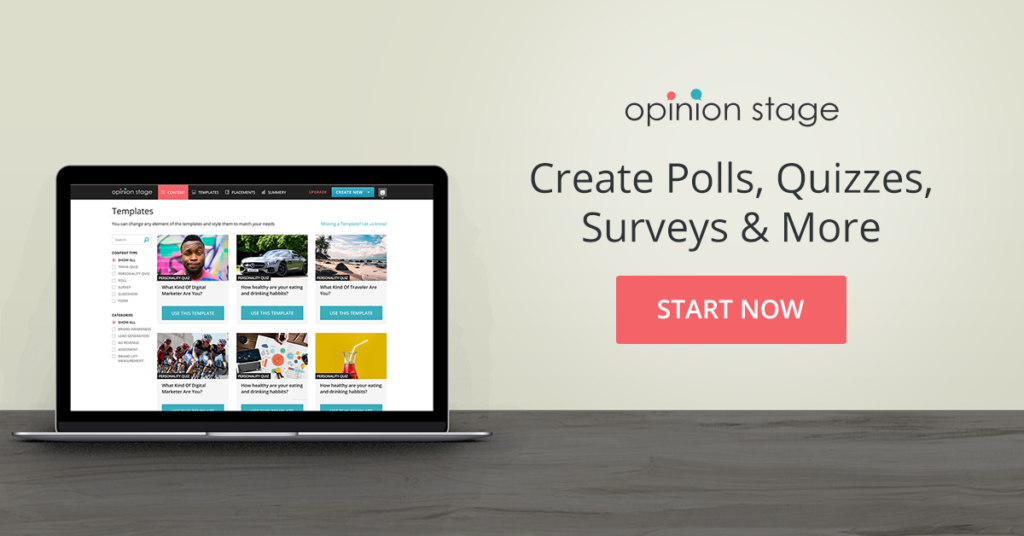 OpinionStage is the best online quiz maker on the planet, using it anybody can easily create high-converting, pixel-perfect polls, quizzes, surveys and much more. There is no need to have any coding skills or previous experience. The included drag-and-drop builder, the themes and the friendly interface will help you every moment.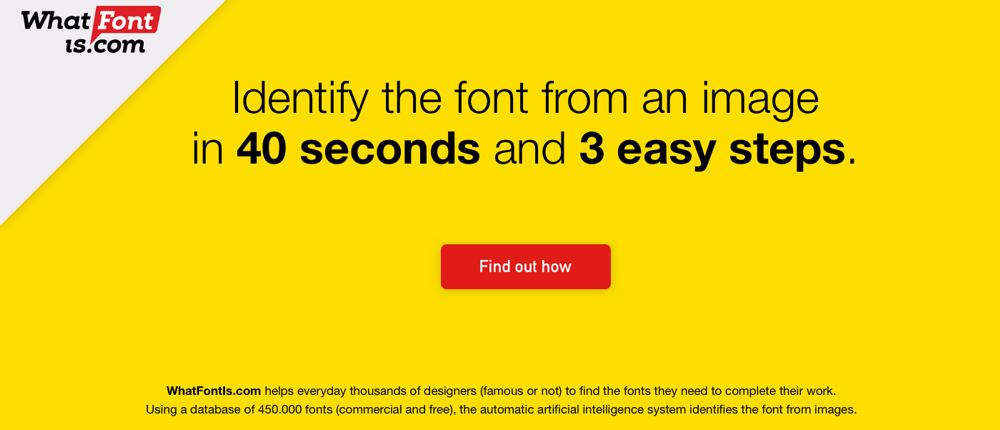 What Font Is represents the best font identifier on the market, being loaded with over 510k free and paid fonts, a powerful artificial intelligence tool and a friendly interface. You start by uploading the picture with the desired font or you write the picture URL. In a couple of minutes, the font identifier will show you the font you are looking for and show you over 60 similar fonts.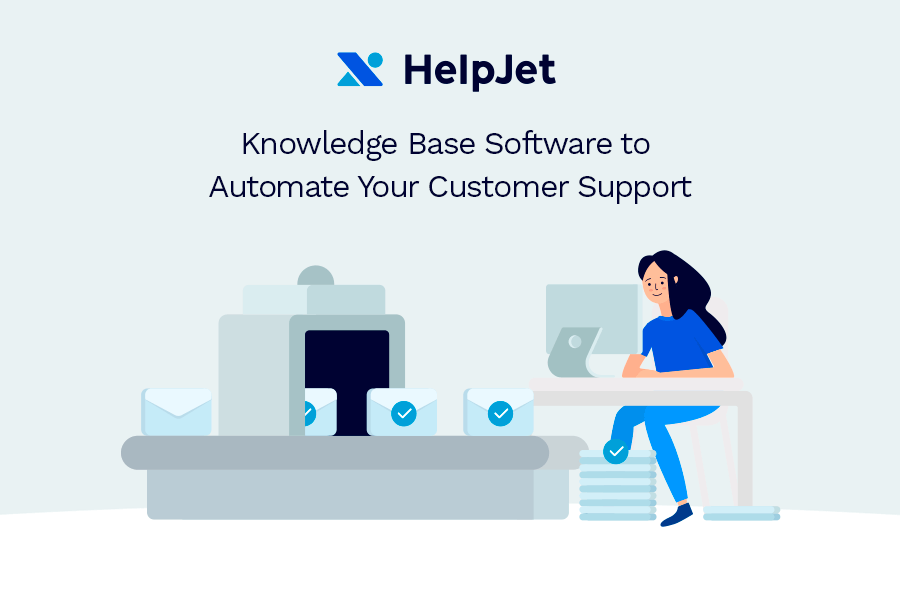 HelpJet is the best knowledge base software on the market is highly appreciated for the tons of features and options that it has. Using it you can easily automate your customer support and grow your customer base without needing to grow your support team that is coming with huge costs.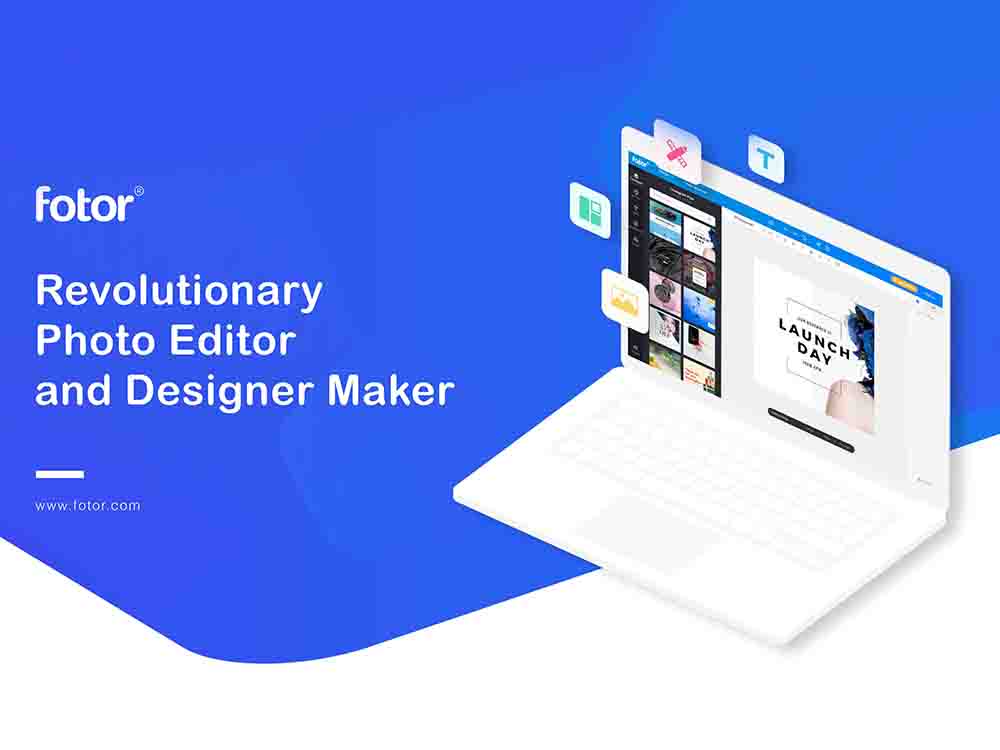 Fotor is the most popular photo editor and designer-maker on the market, being used by over 300 million people. Using this complete solution, users have edits billions of pictures. There are tons of features and options at your disposal, including thousands of gorgeous templates. Try it.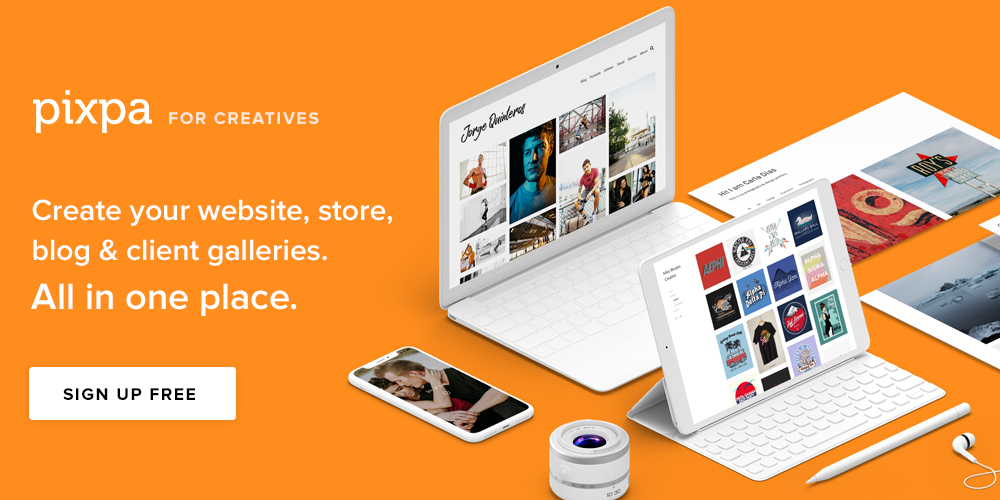 Pixpa enables photographers, artists, designers and creative pros to easily create and manage their portfolio website, sell online, manage clients and publish it, without having any coding skills or special knowledge.
It comes with a powerful drag-and-drop builder, lots of gorgeous themes and a friendly interface.
Sign-up for free.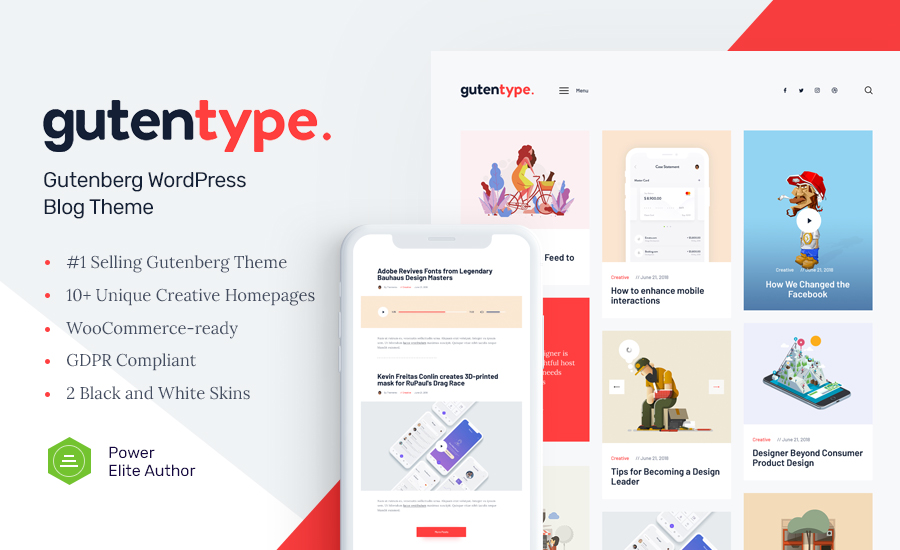 Gutentype WordPress theme can become a quick starting point of any topic-specific project of yours. A fully editable layout of the theme is enhanced with an impressive selection of customization tools, layout options, premade demos, widgets, plugins, and shortcodes that you can use on your site. This is a Gutenberg-based theme that is ready to be used for blogging and eCommerce purposes. Its SEO-friendly layout is optimized for speedy performance in all popular web environments.