Email marketing has been the bread and butter of any online business (including ours). For quite some time, we were using MailChimp. It was nice when we were using it to send emails to our subscribers.
However, we discovered Mailpost.io. At first, we were hesitant about making the switch. But after further research, it was a move that we're glad that we made. What makes Mailpost.io great?
We'll answer that question here in a moment. What we were looking for in email marketing software was something that allowed us better scalability, the ability to save ourselves time, and money in the process. We were also looking for something that will allow us the ability to customize our templates whenever we need to.
And last but not least, we needed our metrics to be more detailed so we knew how well our emails were doing. We're suckers for data and we can tell just by looking at certain metrics regarding which emails are doing well and which ones were not.
The more numbers we had in front of us, the better. From there, we could try a different strategy. If our open rates were low, but somehow our CTRs were high, we'd be able to make changes regarding writing better subject lines. While our end goal is sales, we never ignore the other metrics.
All in all, we want our email marketing to be as simple as possible. Let's take a look at why Mailpost.io may be something you want to look at or even switch to if you are using another email marketing software.
What Do You Get From It
Easy to build (and start) campaigns
Every email campaign needs to have a solid end goal. Of course, without one, you'd be sailing out in the ocean without knowing where the destination was. Once we had a goal in mind, we had a campaign to build.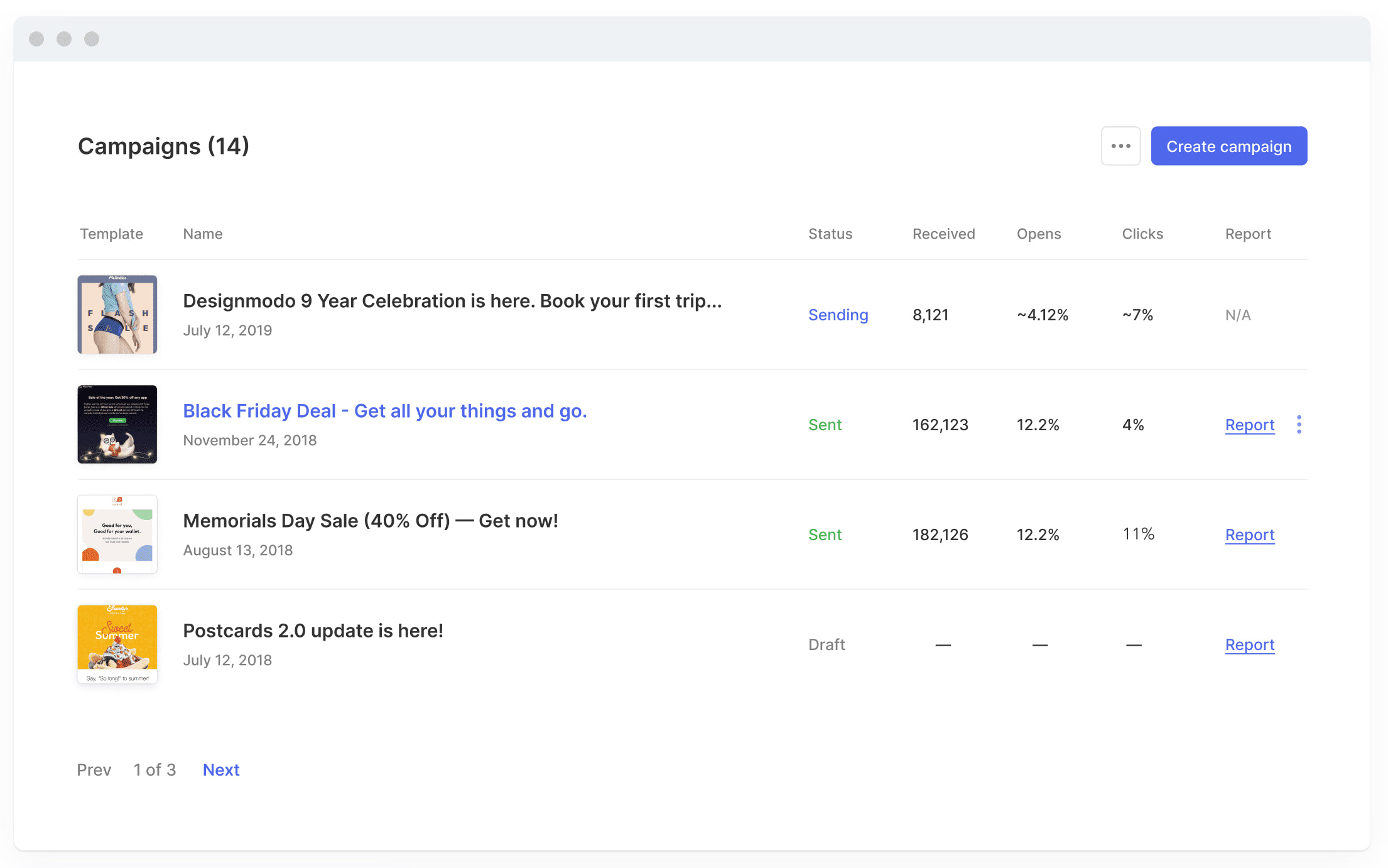 Mailpost has a campaign builder that will help you create one in as easy as a few steps. You never have to deal with any complicated details. It's simple and straightforward.
We were able to take advantage of this and build out some excellent campaigns for our latest promotions. Some of our promotions are performed with this straightforward setup. But that was only part of the battle.
Customizable template
The message is important. Getting it in front of the right people with the right offer would always equate to our success. However, we were also able to play around with a few different designs and test them out.
With customization, gives us the opportunity to do a lot of A/B testing. There are some design ideas that we were meaning to use and Mailpost gave us the flexibility to use them. We were able to build out our emails using different kinds of block designs.
At the same time, we were able to create different templates that we can save and use for future reference. Once the results were in for our A/B testing, we were able to know which template designs performed better. Obviously, we keep the best performers for future use and do away with the ones that didn't do so well.
The point is that design is only part of the reason why an email can be successful. The rest of it depends on the right message and whether or not you are getting it in front of the right people. Going a little off-topic here, it's one of the reasons why segmentation is so important when it comes to email marketing.
Detailed reports
One of the best things about Mailpost.io is that we're able to get a detailed dashboard full of useful data. The numbers don't lie when it comes to email marketing. We are also able to know exactly what the open rates are, how many people clicked on the link, and so on.
We try our best to ensure that my list is always of good quality. So when we take a look at the bounce rate, we're able to investigate why the emails being sent were bounced from a certain address. Nine times out of ten, it's usually an email address that doesn't exist.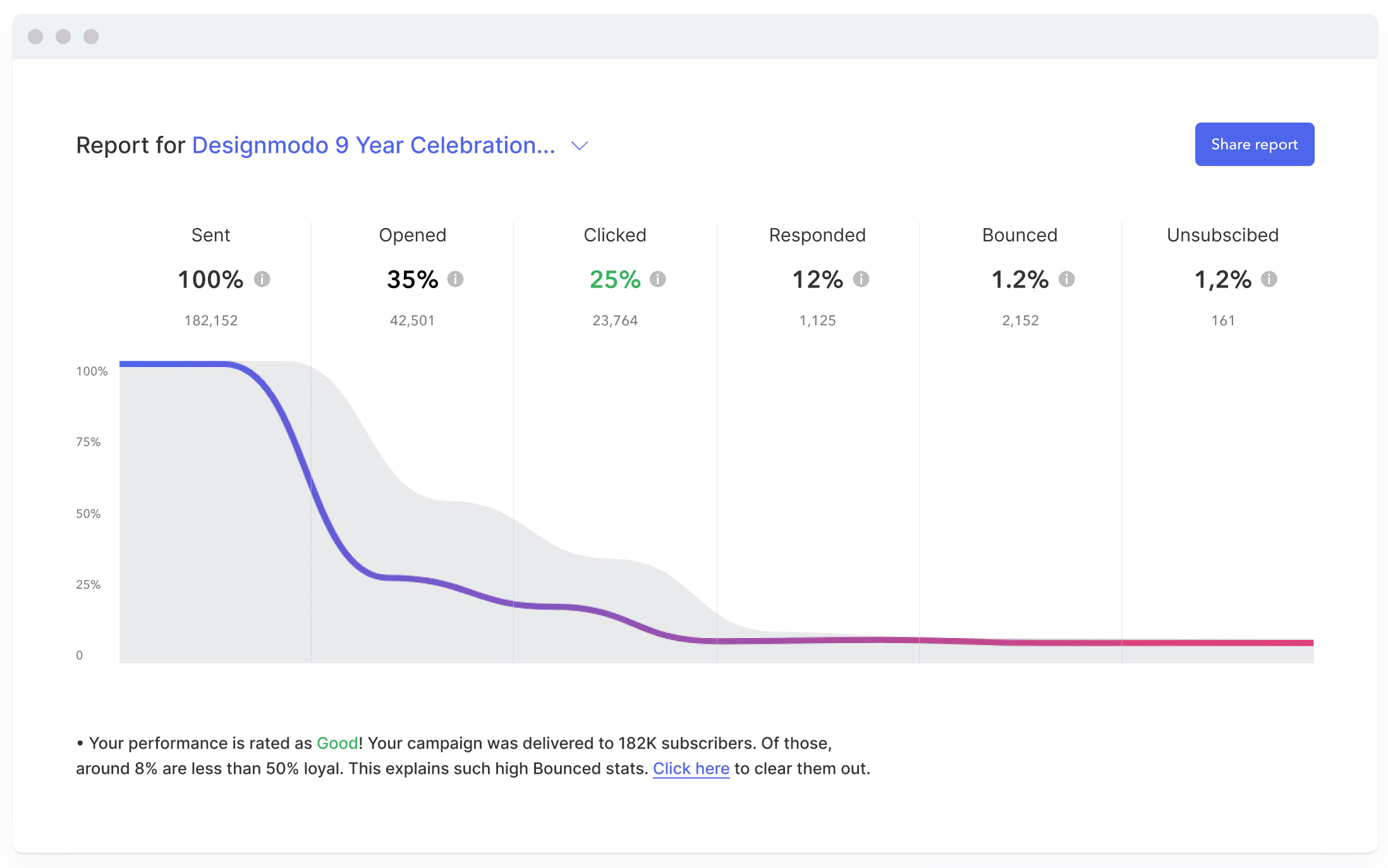 So what we do is remove it from the list and that's it. Hard bounces are what usually happens. But if it's a soft bounce (like an issue on Gmail's end), we don't worry about it until the next time we send out an email.
Some will say that the only numbers that matter in email marketing are sales. There is no arguing with that at all. However, the other numbers like the open and click-through rates should matter.
The reason being is because you want to know your email's strong points and where it can improve. So if for some reason my open rate is good and the click rate isn't as good as we thought, we'll know what the problem is and adjust accordingly. This is also helpful when we are able to do our A/B testing for different templates.
Image hosting
One of the things that are most important with email design is the images. We can store our images on a built-in network and be able to use them at any time. Sure, it does take a bit of time for images to load on an email template or someplace similar.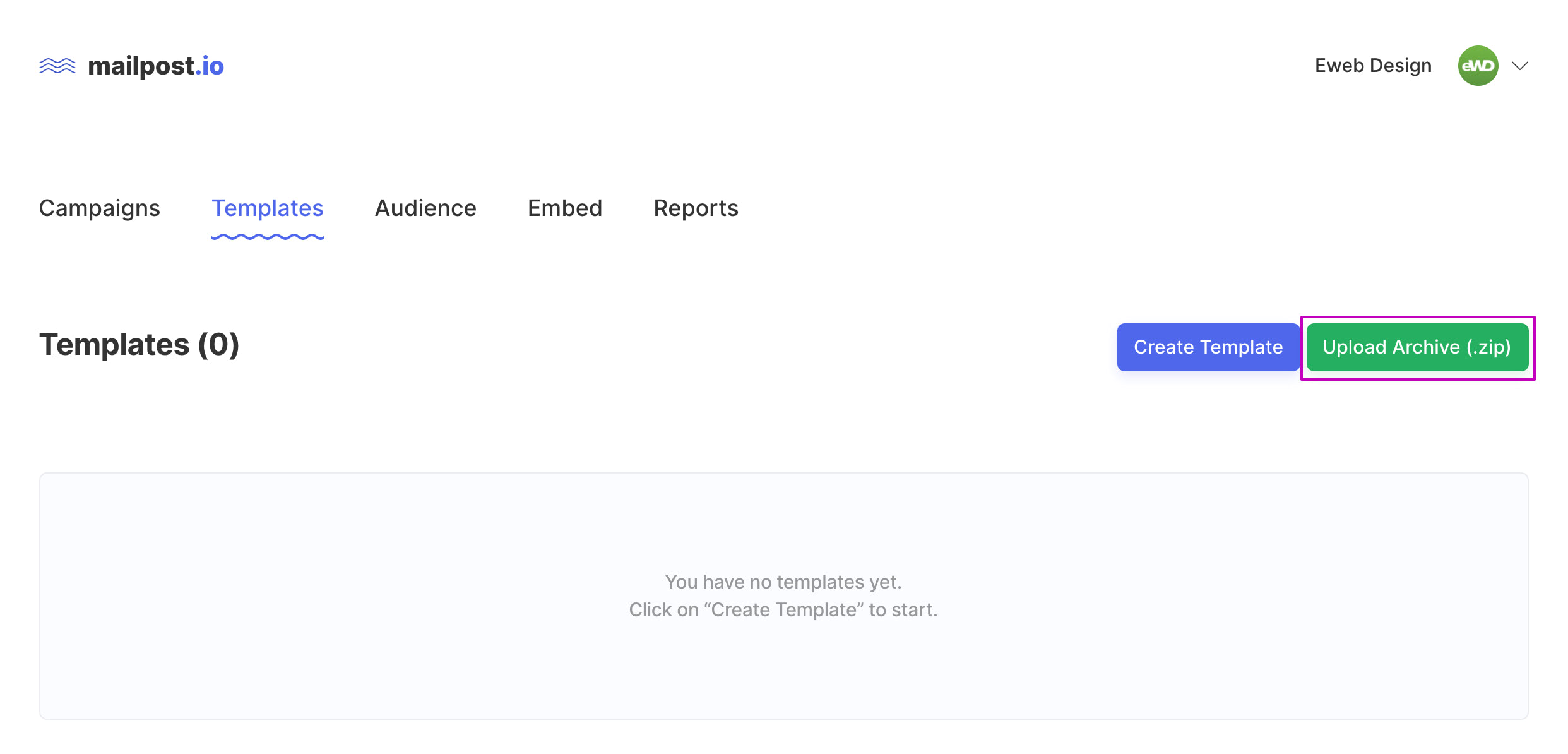 But we're the kind of people that want to get stuff done with speed and efficiency. The faster and more reliable this image network is, the better things will be.
Excellent privacy features
We live in an age where privacy is something we place high importance on. Especially when there are cyber-bad guys on the other end always finding creative ways to hack into websites, emails, and other places online. With Mailpost.io, we make sure that our emails are compliant with any privacy rules and regulations.
Even better, Mailpost is excellent at being able to pick up potential security risks and issues. They take protecting your data seriously and are willing to take the necessary steps needed to ensure that your data isn't stolen, including your most sensitive information like financial information.
It's affordable
Mailpost.io has a sliding price scale. You will be charged on a yearly basis depending on the number of emails or contacts you have per month. If you plan on sending 500 emails or maintaining 100 contacts per month, it costs you nothing.
However, once you have 1,000 contacts per month or can send up to 5000 emails, that's when the pricing increases. At $10 a month, you can be able to send 5000 emails or maintain 1,000 contacts per month.
The higher these numbers go, the more you will pay. Keep this in mind when you are growing your email list using Mailpost.
Final Thoughts
Mailpost.io has helped us immensely since the switch. We are able to create customizable templates and be able to get a better look at the data of every email that we've sent. While Mailchimp served its purpose, it has gone to the point where we needed something that allowed us more flexibility.
Best of all, it was affordable for our budget. So why not make email marketing simple and more affordable? Check out Mailpost.io today and try it out for yourself starting at the price of just $0.