If you have been longing to obtain more information from your website visitors in order to provide personalized experiences, then IP Geolocation API is exactly what you need.
Not only is it a free tool, but also user-friendly. IP Geolocation API will help you customize your website visitors' experience without breaking a sweat. Read on to find out how.
How Important is Geolocation Data?
Geolocation data is key when trying to create a personalized and unique experience for your website visitors. This is the information you will use to decide what your visitors should "see", in what language it should be displayed, and at what time (for notifications that are time-sensitive).
Geolocation refers to the art of identifying or determining the real world location of a device or person using digital information obtained from an internet-connected device such as a computer.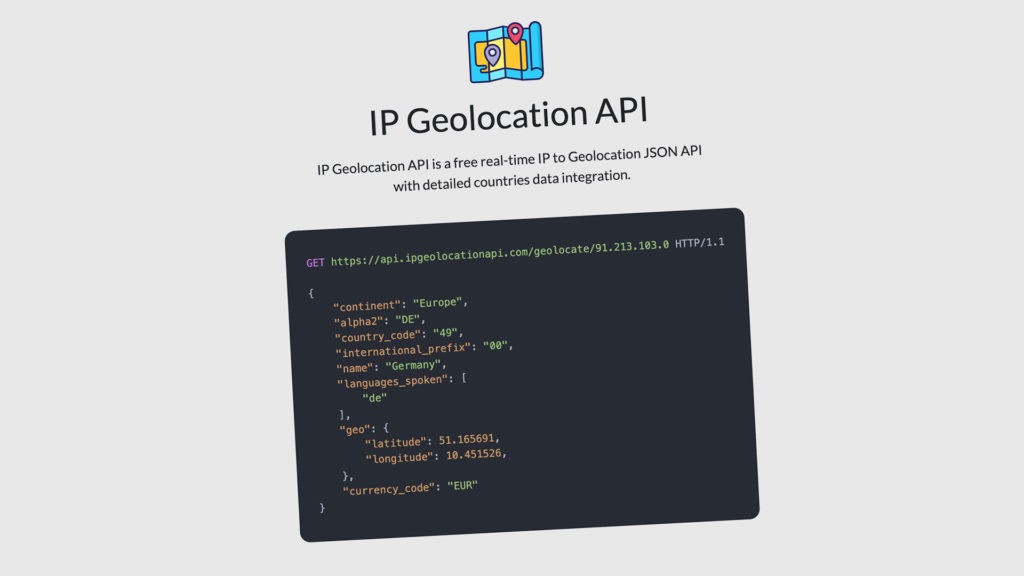 IP Geolocation API makes it easy for one to make international calls because of its geolocation data which includes prefix country codes when dialing.
What sets IP Geolocation API apart is the fact that it is freely available and is open source. What's more, your privacy is guaranteed as it can provide fairly detailed information without necessarily revealing your IP address.
How Exactly Does IP Geolocation Work?
IP Geolocation API is a live sharing IP to Geolocation API that utilizes country data integration.
It is used to obtain information such as international prefix, country and/or continent location, languages, currency codes as well as location names.
Information on this tool is updated on a monthly basis, hence you can be sure it is up to date. Country information such as ISO 4217 (currency), ISO 3166 (States/subdivisions and countries), and E.164 (Phone numbers) are packaged as convenient JSON objects.
It then takes a few lines of code to power the backend of your website in order to customize the user experience for your website visitors. Imagine visiting an online store and your local currency being auto detected and displayed in the correct format, or having a given website's language being translated to a language you fully understand without you doing anything!
These are some of the cool things IP Geolocation API has enabled. Creating simplified solutions at the backend of your website, so that your visitors get to enjoy their stay without moving a finger.
The Apilayer team is dedicated to creating such innovative solutions targeting website owners and users. Some of the tools they have worked on include numverify, currencylayer, pdflayer, screenshotlayer, just to mention a few. Their goal is to "offer quick and simple access to our software with the objective of speeding up the development of your applications and easing the burden on your back-end."
Their team is dedicated to rethinking "how key processes work and how they can be improved, and we are thrilled to be building an entire platform dedicated to allowing companies to focus on what really matters."
Would you like to give it a try?
As mentioned before, IP Geolocation API is an open source tool that can be accessed here.
To access the free-hosting option, simply located the "Deploy to Heroku" button.
To maintain a smoothly functioning free service, the developers advice that you cache your results whenever possible. This free tool does not come with any warranty, but you can count on the excellent track record of the team behind it. They are known for their ability to maintain things running smoothly.
Over to you
IP Geolocation API is an essential tool for any website, regardless of whether it has just been built or it has been in existence for a while. The data it provides can be used to make the necessary adjustments for enhanced user experience. It is easy to work with, and does not share the actual user's IP address, hence no privacy concerns.
The best part? It can be accessed for free! Any website owner that wishes to target their visitor based on their location should consider IP Geolocation API their greatest asset. Try it today for free here!